If you followed Katie on social media as she trotted around the country on her Going There book tour, then you know that she packed quite the wardrobe. Her outfits for each of her tour stops were all completely unique while staying in the same general color palette and formality level. From the feathered suit jacket she wore in New York City to the chic black and white polka-dot blouse she wore in Chicago to the knee-length floral skirt she rocked in Philly, Katie's fashion was on-point while on the road. Like Katie herself, most of these items are one-of-a-kind, but we've found some pretty convincing matches so that you can look just as fashionable as Katie on your next book tour…or at your next dinner party.
When she's not on stage in front of hundreds of people, Katie loves nothing more than to feel comfortable. That's why we've also rounded up a few of her favorite cozy and casual travel essentials — you probably saw some of these on her Instagram as well. They're perfect for traveling, snuggling up in your hotel room after a long day of signing books and meeting fans, or wearing to meet your team for a casual breakfast before you start prepping for your next event. 
Although Katie's been wearing a lot of sleek black suits when she's on stage, her backstage attire is much more colorful, with lots of soft sweaters and light-wash jeans. She's also donned quite a few awesome jackets and vests that we can't wait to get our hands on. We hope you enjoy these outfits as much as Katie has!
A Casual Warm-Up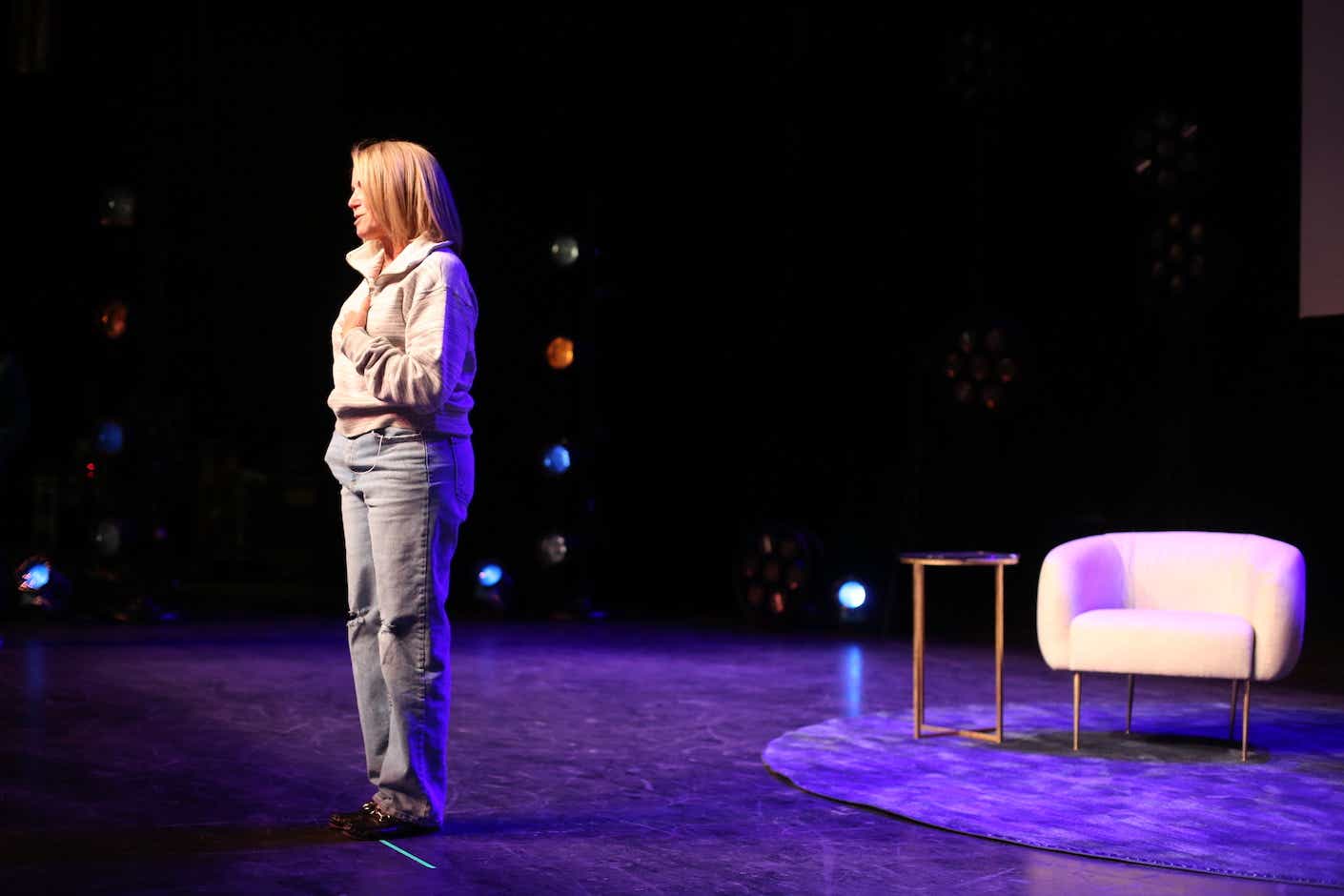 Rule number one of touring: don't wear the high heels until absolutely necessary. We've got all the details on this relaxed pre-show look.
Gorgeous in Green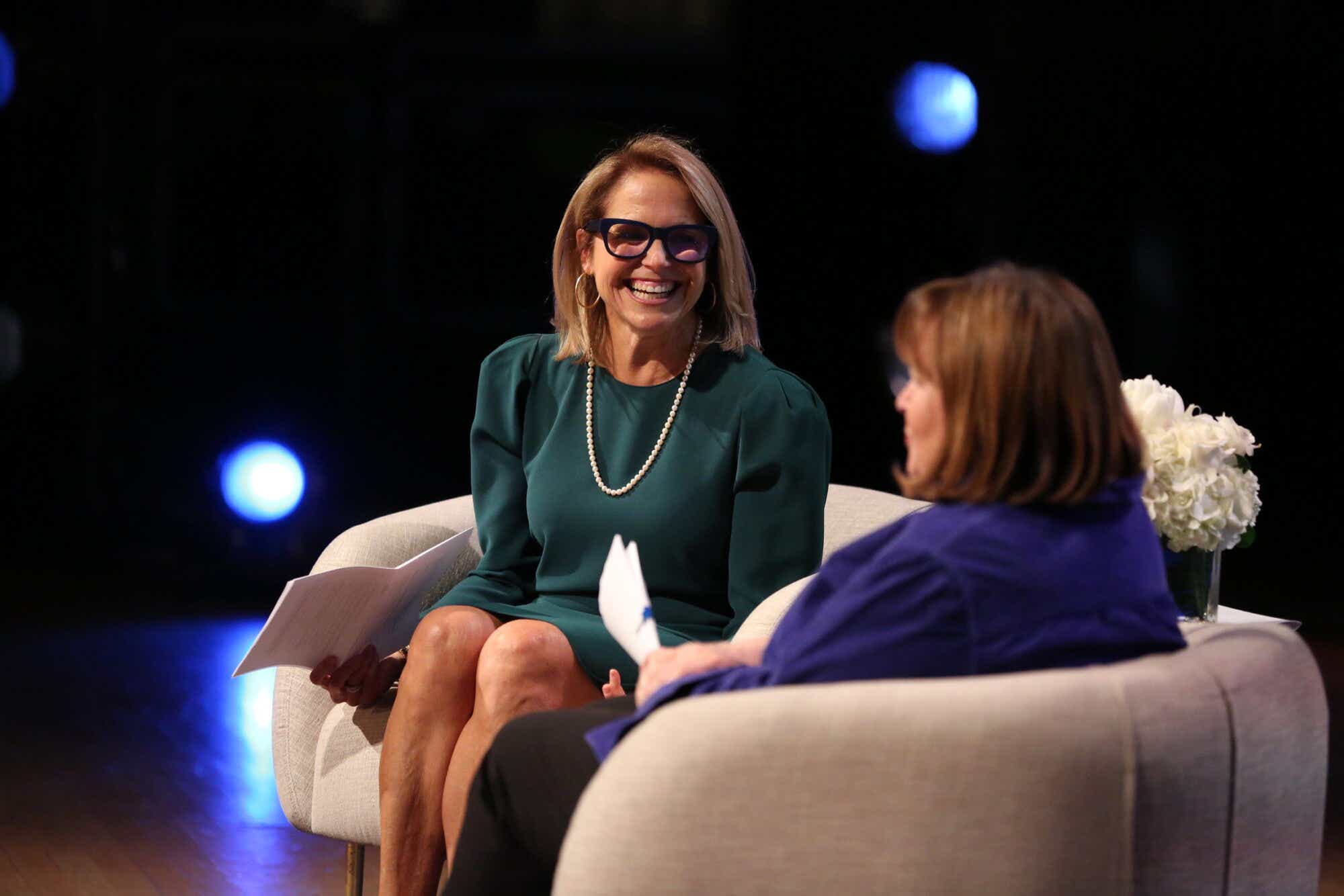 When interviewing Ina Garten in Atlanta, Katie donned one of her favorite dresses in one of her all-time favorite colors. We've got three similar styles — and you can get them all!
Katie Takes Manhattan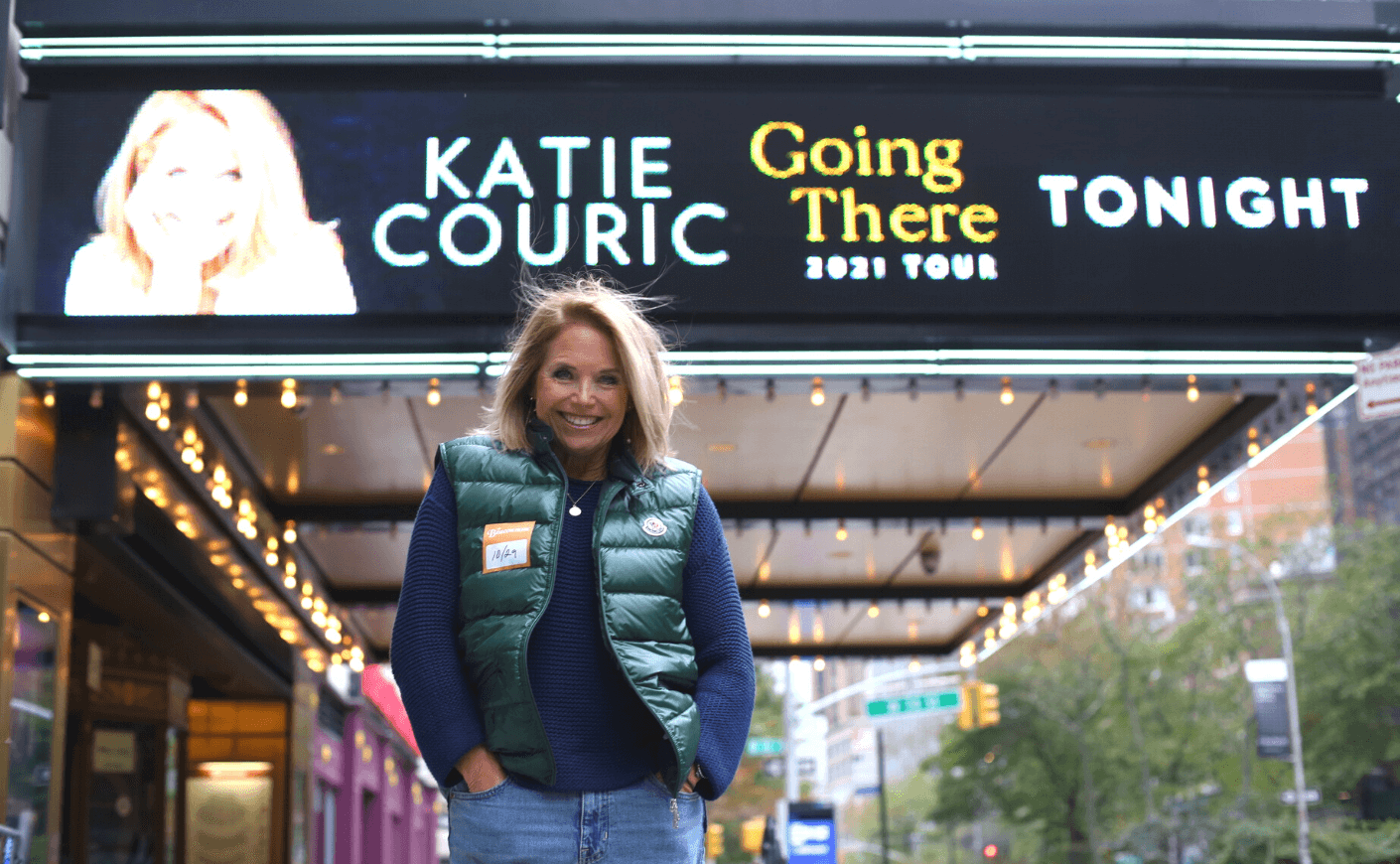 We love to see Katie being a tourist in her own town. Before her show in Manhattan, Katie sported a colorful and cozy outfit that we can't wait to copy.
Fabulous in Feathers
Compliments were flying when Katie wore this fantastic feathered blazer in NYC. Here's how you can get the look for yourself.
Joy in a Jumpsuit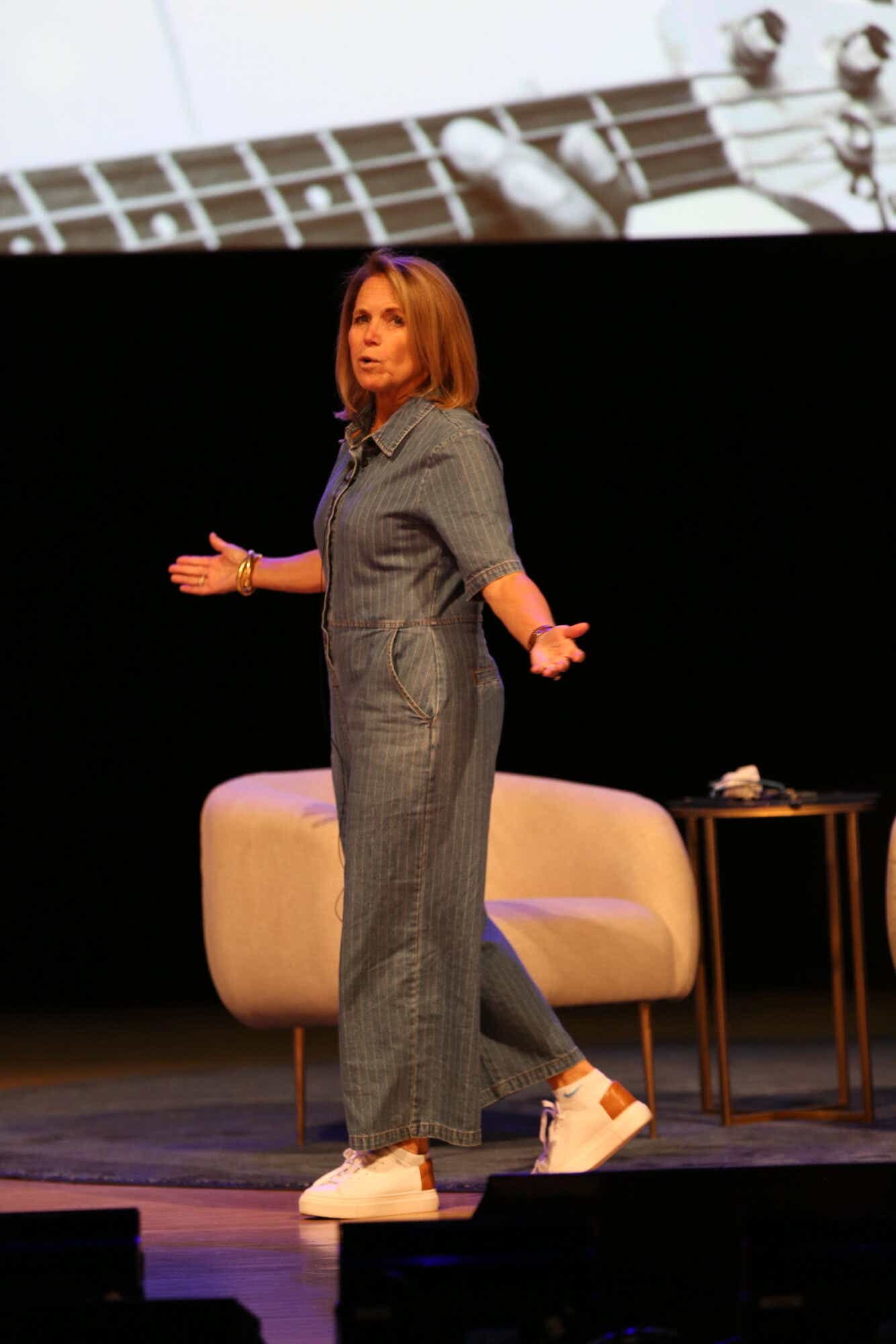 Move over, overalls: there's a new onesie in town. If you were all over Katie's overall looks from this summer, then you're going to love her winter weather update that she wore while rehearsing.
Philly With Friends
The secret to Katie's success? Flower power, of course. If you like this winter floral look from her Philly tour stop, we've got a dress and skirt that you'll go gaga over.
Beauty in Beige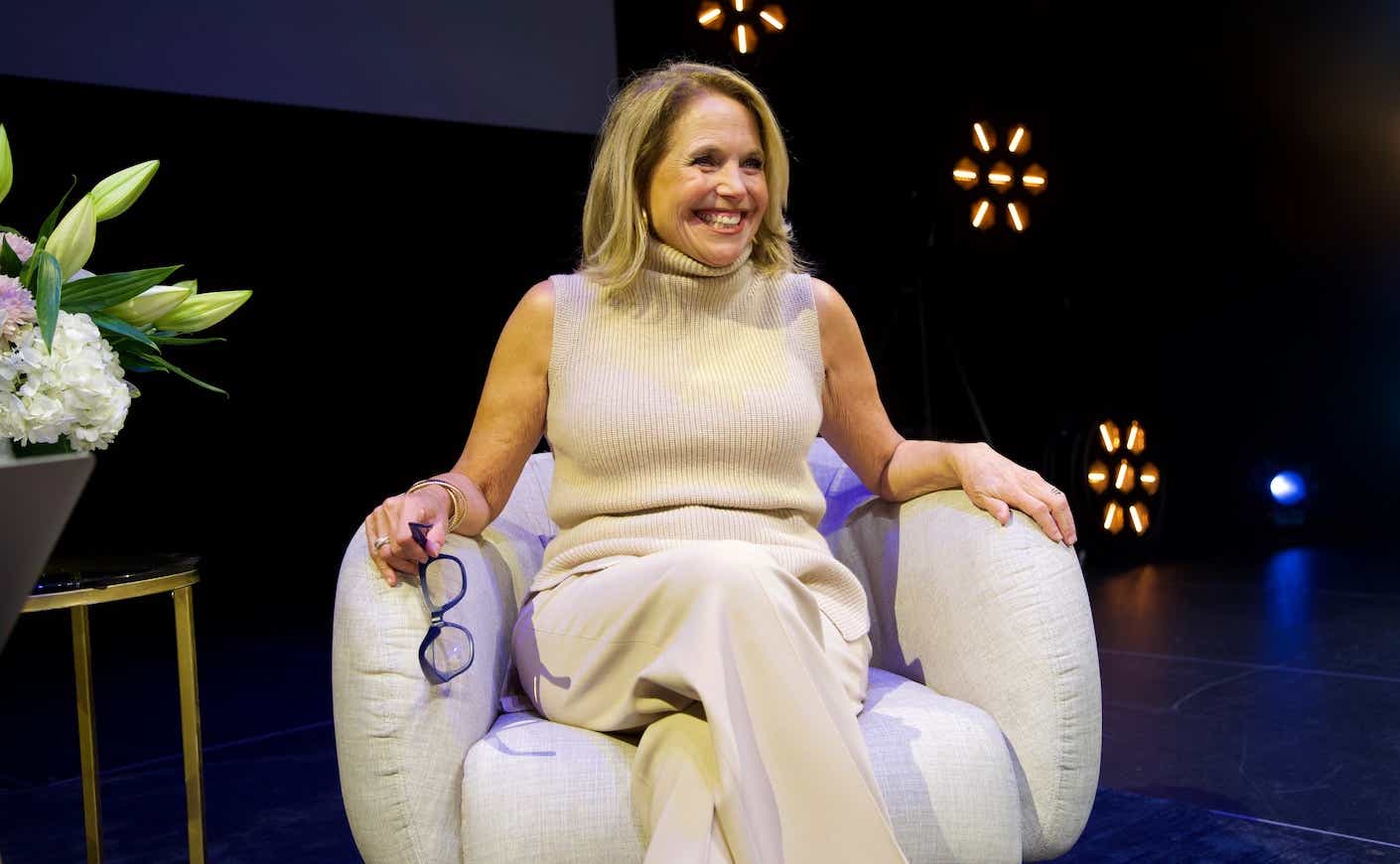 Katie sure knows how to make a muted monochrome outfit pop. And she demonstrated that at her San Francisco tour stop. We have some advice on what to buy so you'll pop too.
A Knockout in Navy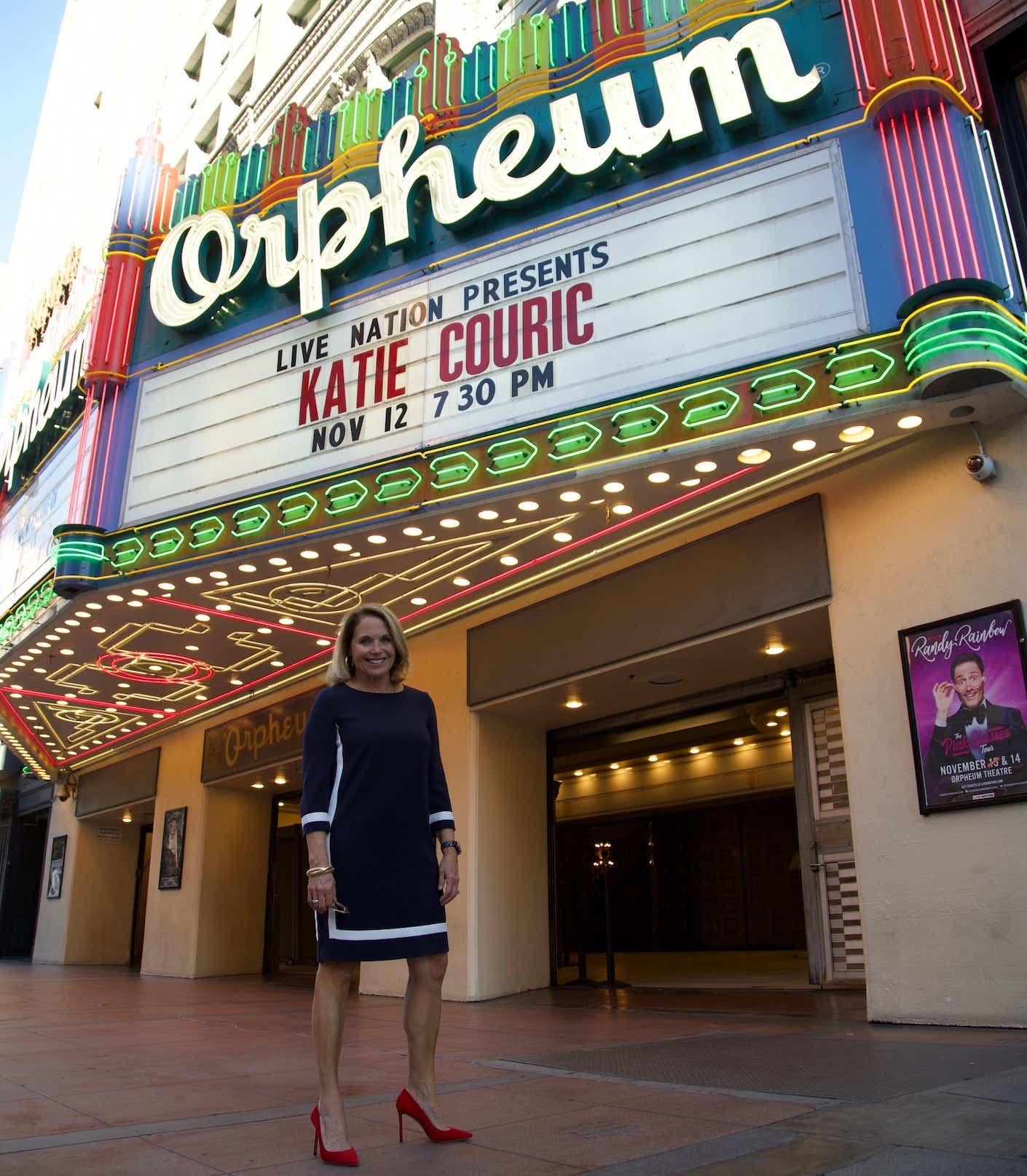 She might have been wearing blue, but she was feeling anything but! If you like Katie's nautical Los Angeles look, try one of these three similar dress styles in dreamy blue hues.
The Power Pantsuit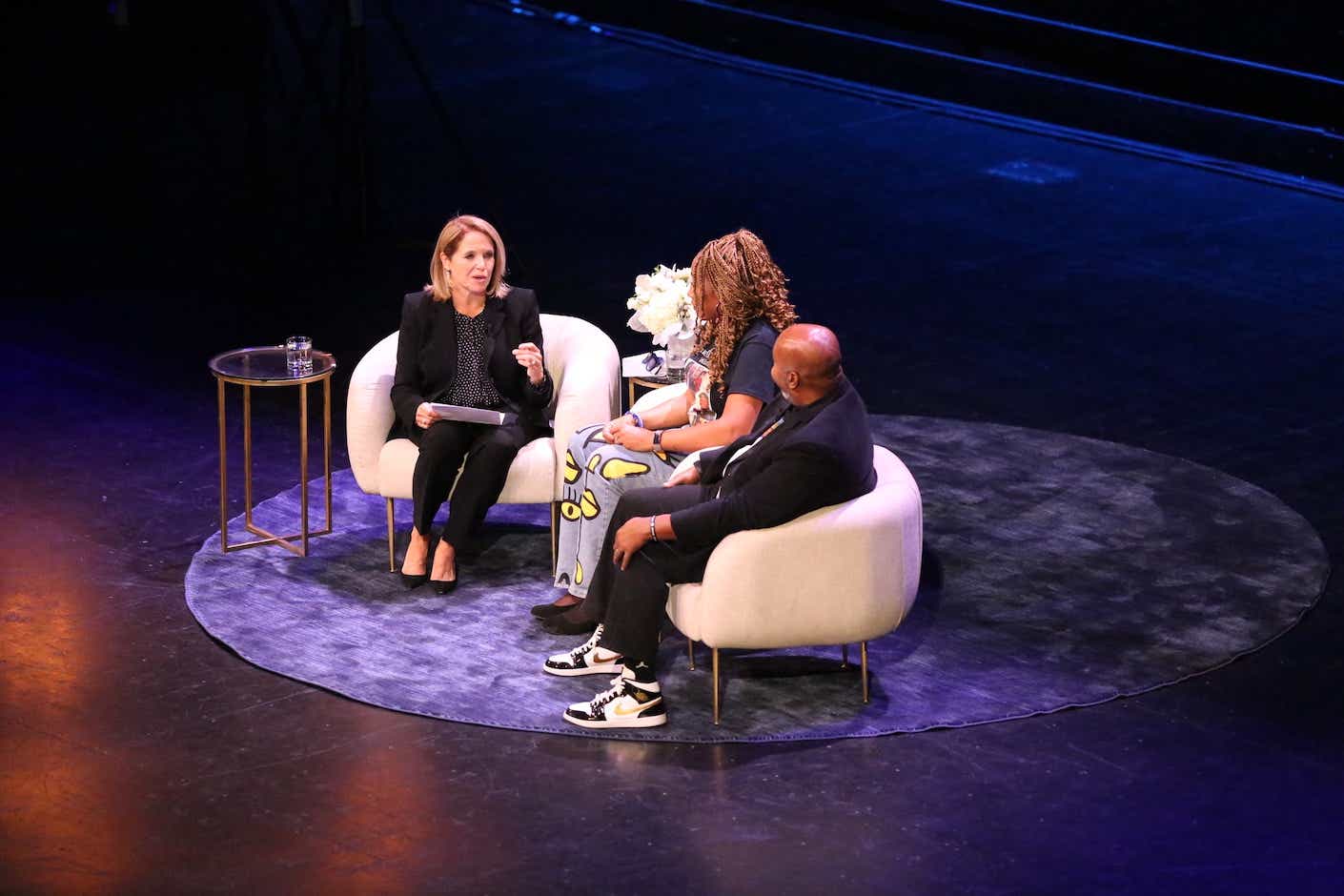 When it comes to rocking a pantsuit, you have to go big or go home, as Katie did in Chicago. We have three ways to wear the ensemble that says, "I'm all business…but I can definitely party."
The Layered Look
Before her show in D.C, Katie did some sightseeing in this cool-yet-casual ensemble. We've got some suggestions for how to pull this one off yourself, including where to buy the sweater Katie wears here.
The Nashville Blues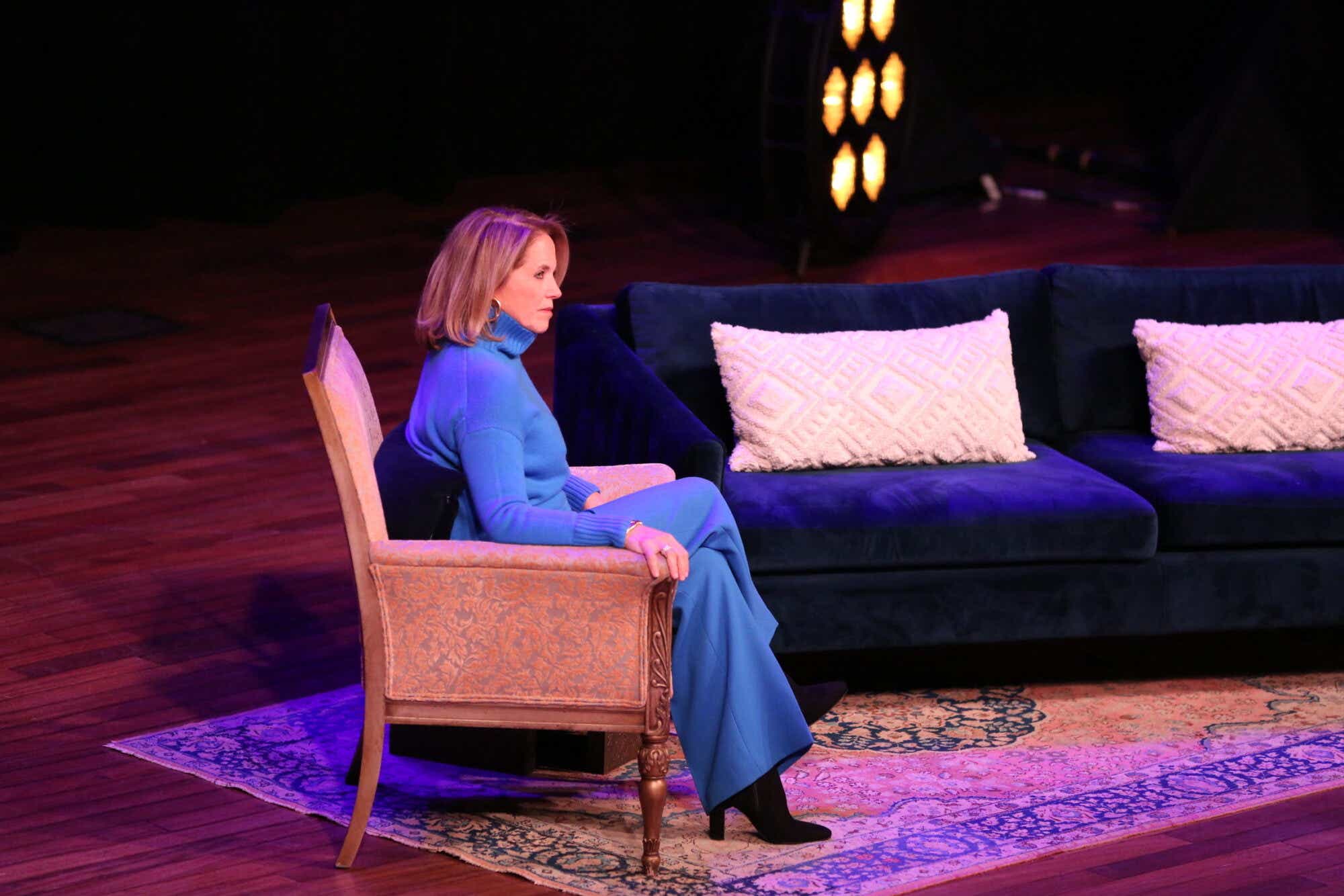 We all had the blues when Katie's tour finally came to an end in Nashville, so this sweater-trouser combo was only fitting (and perfectly fitting, we should say!)