We all celebrate the new year differently — some of us stay up until midnight to ring in a new beginning, others climb into bed early to start the new year well-rested, and some choose to start the new year with their favorite activities, like shopping.
If you're someone who heads out of the house to celebrate the start of a new year (and possibly snag a new wardrobe), you're not alone. New Year's Day is a great time to exchange holiday gifts that didn't fit or aren't your style, grab some post-holiday deals, hang out with friends and family outside of the house, or take some much-needed you time in your favorite shops.
Whether you're looking to return an item, grab something on sale, or just browse stores to see what's still available on the first of January, we've rounded up brick-and-mortar stores that will be open on January 1st, perfect for all your shopping needs. We also included some grocery and drugstores in case your local market or pharmacy takes the holiday off. A small disclaimer though: Some malls are closed on New Year's Day, so if any of the stores listed below are in your local shopping mall, check the mall's hours first before heading out. Others may have reduced hours, so it's always best to double-check before assuming a store will be open during its normal times. Happy shopping!
Stores Open on New Year's Day 2023
Sephora will be open on New Year's Day, so you can start strategizing your 2023 makeup and hair looks now. Whether you're looking for the perfect lipstick or a new skincare routine, Sephora will have your back. But be sure to check with your local store to see what the hours will be, as they may differ from the chain's normal operating times. We'll be stocking up on our skin-centric beauty favorites, like anything from ILIA.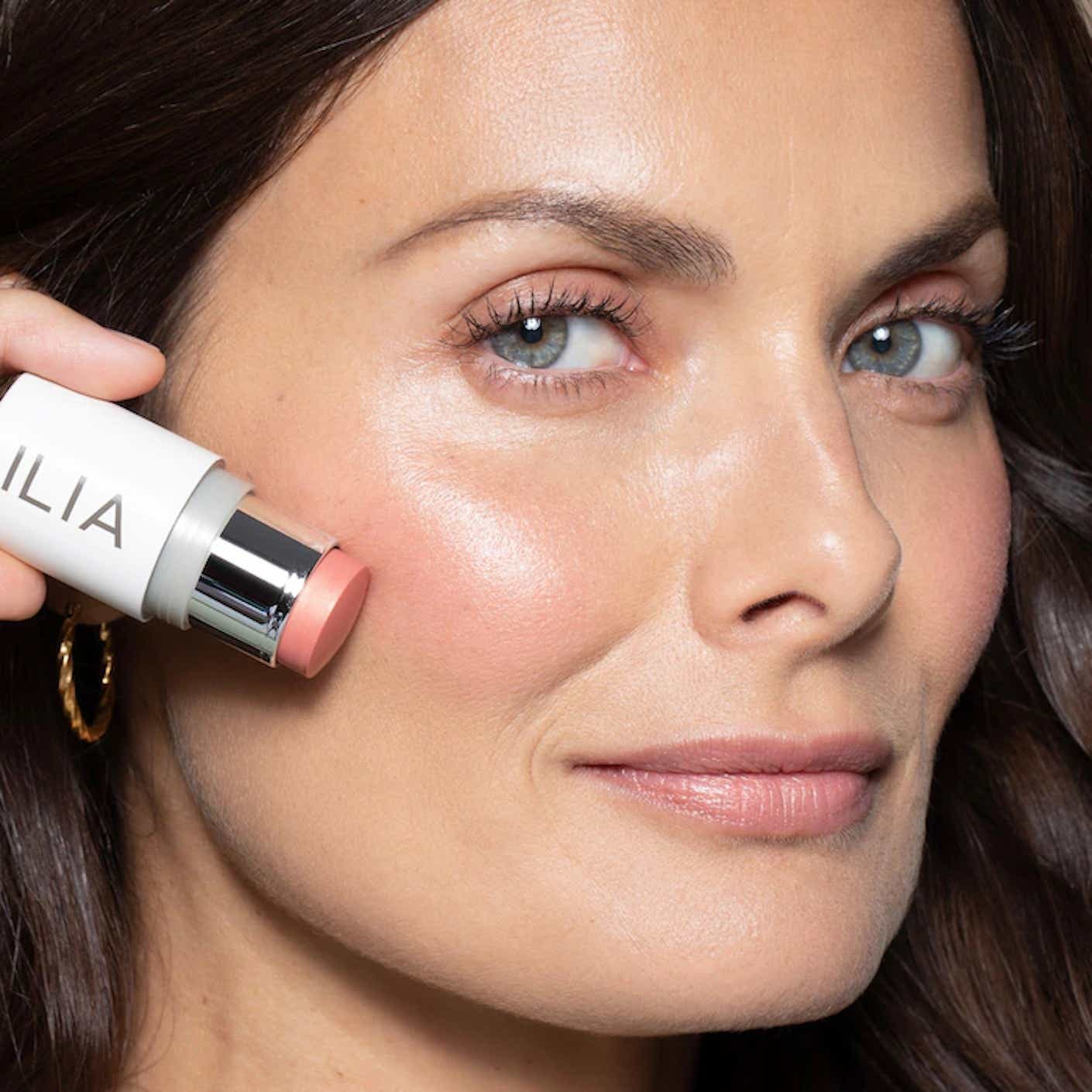 Ilia Multi-Stick Cream Blush + Highlighter + Lip Tint
$34 at Sephora
Stock up on wardrobe essentials from one of our favorite basics brands. Not only can you get a white T-shirt and hip "mom" jeans that will last you a lifetime from Everlane, but you can snag cashmere sweaters or a cute dress, too. Note that their hours may be shortened, so check in with your local store before heading out.
The first step of fulfilling your New Year's fitness resolution is to buy the gear you need, right? Stock up on all your gym and athleisure needs at lululemon. Thankfully, you can try on those leggings you saw online in-store, so no need to worry about returning them in the mail if they aren't the right fit. For what it's worth, we're big fans of the Invigorate Tights, because they have pockets — always a win.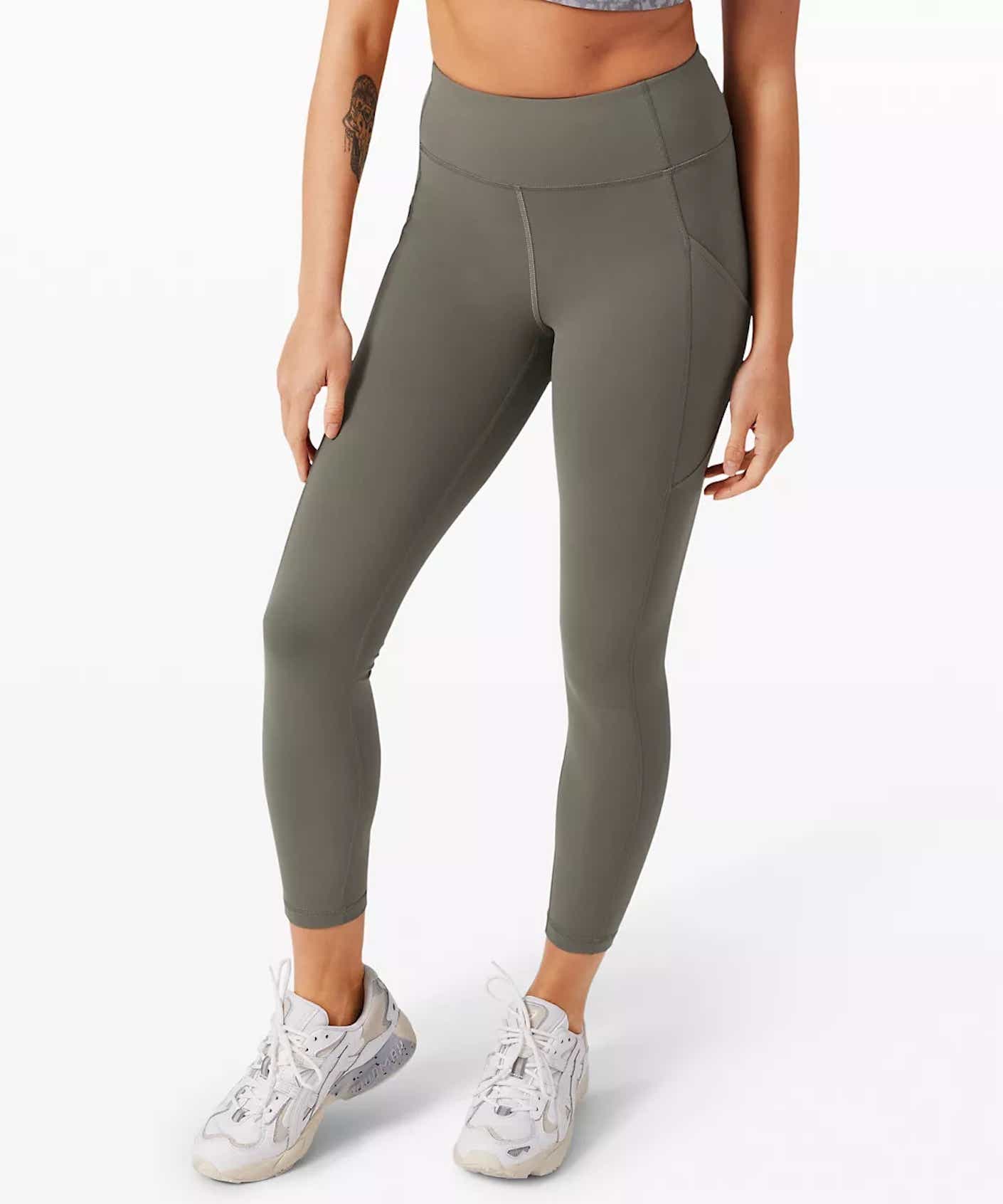 lululemon Invigorate High-Rise Tight
$128 at Lululemon
Any day is a good day for a Target run, so why not make it the start to your new year? Not only will you be able to stock up on groceries while you're there, but you can also treat yourself to a pair of Apple Airpods — after you comb through the entire home décor section, of course. There's just something about that place that feels both stimulating and soothing. And check out Joanna Gaines' collection created just for the retailer — can she do any wrong?
For those looking to get outside more in the new year, Outdoor Voices is a great one-stop shop. From yoga pants to comfy and supportive sports bras, the brand has just about anything you could need for your next adventure.
Want to knock out your entire grocery and gift exchange list in one swoop? Walmart is here to support your shopping needs. Maybe you want to swap that TV you got for something bigger, or just check out some comfy loungewear to wear for the rest of the winter — either way, Walmart has you covered. Hours may vary from typical days, though, so be sure to check online before heading out to your closest branch. You'll find us checking out new bedding to refresh our bedroom setups for the new year.
Treat yourself to a little something-something at the start of the new year from Nordstrom. The retailer's Holiday Deals event goes on past the festive season, and you can find loads of on-sale and worth-the-splurge items in stores, like these supportive and fiery Hoka walking (or running) shoes or these ripped jeans from Madewell.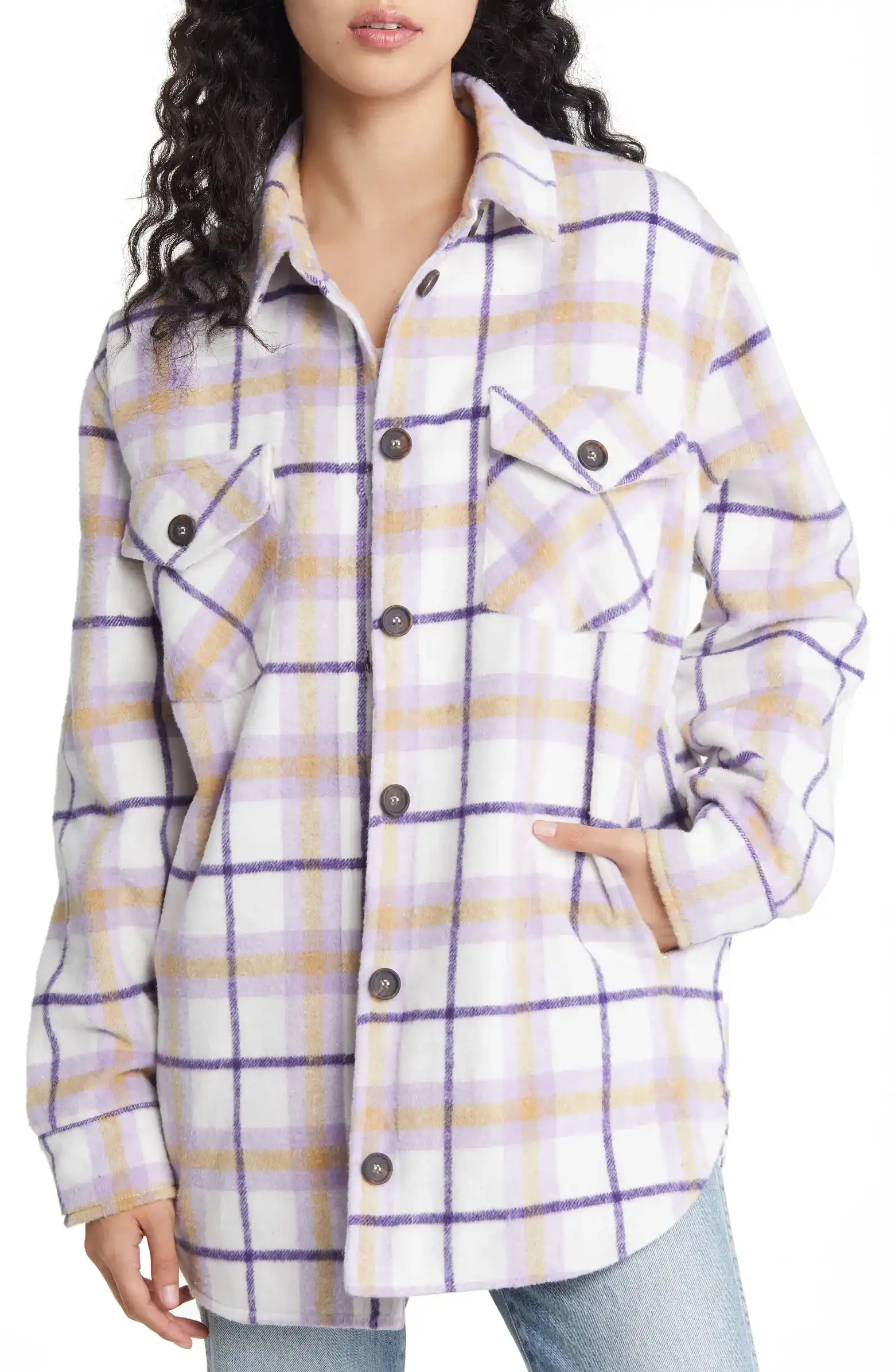 Thread & Supply Plaid Flannel Shacket
$49 at Nordstrom
If you were lucky enough to be given a TJMaxx gift card during the holidays, we know it's already burning a hole in your pocket. Have fun perusing the racks and imagining how amazing your couch will look with these new throw pillows all while saving some coin (and getting your steps in — these stores are endless!).
Saks will always feel like a magical place: Whether you're on or off Fifth, chances are you're going to find something luxurious the moment you set foot in the store. Even if you're just browsing or looking for some style inspiration, Saks will be open on New Year's Day, and makes for a pretty stellar shopping location. We can't take our eyes off this adorable ruched leather shoulder bag.
If you need to pick up some medicine cabinet essentials or pop in to replace your favorite drugstore concealer, most CVS stores will be open on the day that also often coincides with folks' worst hangover of the year. (We recommend stocking up on Pedialyte, Advil, and Pepto.) Do call ahead to check the pharmacy hours at your local store before you try to pick up a prescription, though.
Looking to up your organization game after all the holiday madness? Same here. So head to this chain's storage and organization section for all your bin and drawer needs. Last year, most stores were open 10 a.m. to 6 p.m., and the hours are expected to be the same in 2023.
Head to your local Ikea to wander through their newest room displays and gather some home inspiration for 2023. If you're like us, the frigid weather has you dreaming about a leafy green escape, which is why we've been perusing their planters.
You probably got something from Macy's for the holidays, so take the last day of winter break to exchange or return items before they create clutter. Stores will be open their normal hours on the first day of the year.
Step into the new year with some new kicks: Allbirds' sustainable shoes are extremely comfortable and practical. They can be thrown in the washer when they get dirty, are made with eco-friendly materials like wool and eucalyptus, and come in a variety of styles. If you're all stocked up on sneakers, you could find some new loungewear at the store, too, like this cozy sweatshirt.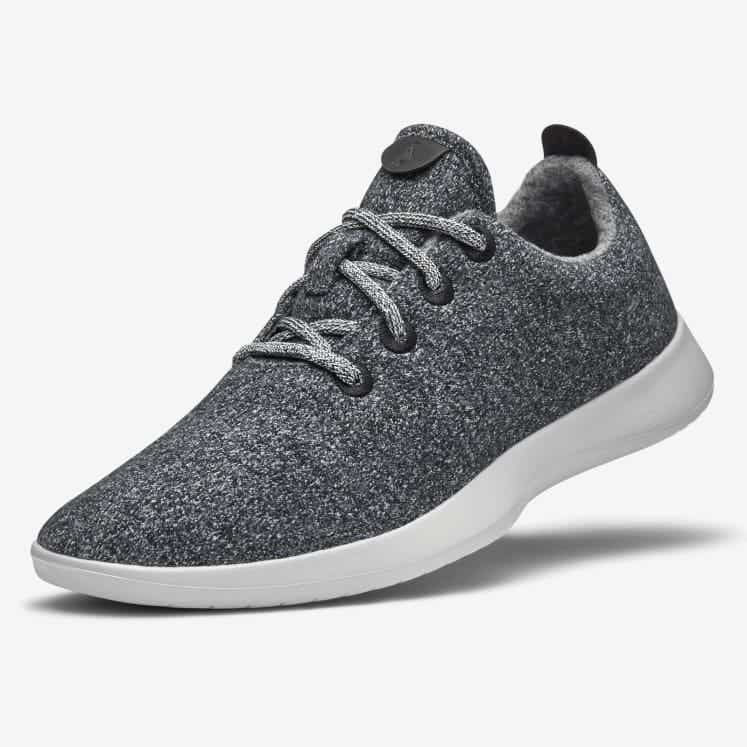 All Birds Men's Wool Runners
$110 at All Birds
Forgot to pick up food for Fido during the holiday rush? Run over to Petco for a quick restock. They'll be open during their normal hours to kick off the year. If you have a resolution of getting your dog more active, throw this innovative toy that challenges them in your cart. They'll thank you with super slobbery, but welcome, kisses.
Two words: Kohl's Cash. Go out and score some major deals during post-holiday sales and earn free money to spend on future purchases. Hours tend to vary by location, so call your local store before heading out.
Shopping at Dick's sets you up for success if your annual goal is to move more (again). Most stores will be open normal hours, but some may close early. You can pick up some weights for your home gym or refresh your activewear collection to start the year off right.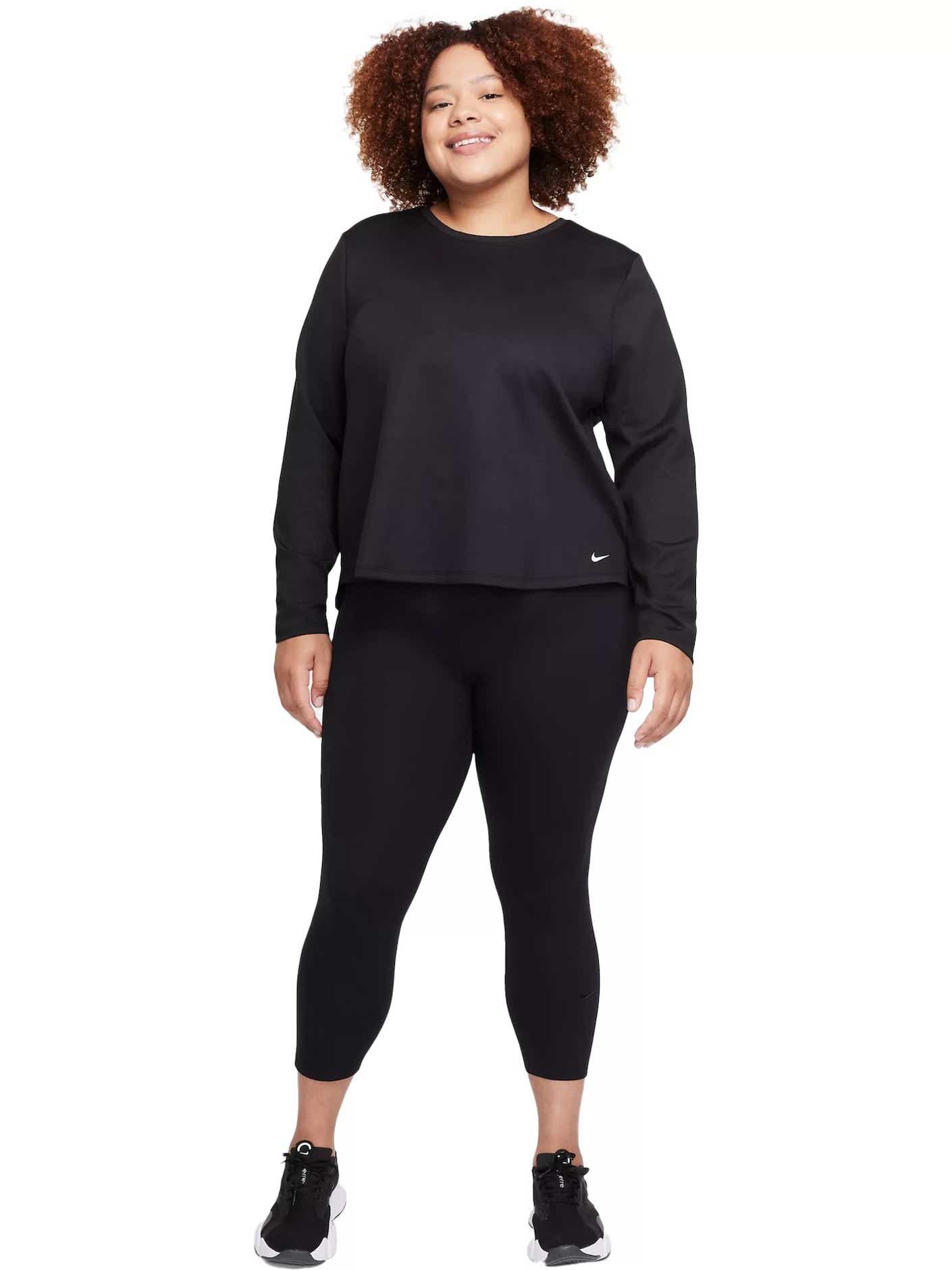 Nike Women's Therma-FIT One Long Sleeve Top
$50 at Dick's
If you're feeling famished after hitting the shops, we have some good news for you: Whole Foods will be open on the 1st for all of your dinner needs. This is an especially great tip if you're sick of holiday food and want to stock up on produce to build the perfect salad.
If you have a combined goal of increasing your step count and refreshing your wardrobe this year, spending some time at Marshall's will set you up for success. (Plus, you'll be on your feet for a few hours while finding low-cost high-quality wardrobe enhancers.) Whether you're looking for affordable luggage or beauty finds that won't break the bank, Marshalls has you covered. We like their bath section for towels, hand soaps, and other doodads you had no idea you needed.
Whether you've read a record number of books this year or have resolved to increase your literary intake in 2023, you should stop by B&N on New Year's Day. If you're not sure which book to pick up, we've got recommendations from our staff, a list of the best suspense reads, and some of our favorite books penned by celebrities.