So you'll actually look forward to baggage claim.
Now that we're finally starting to defrost, we're ready for a much-needed vacation. You've got your flights booked, your passport renewed, and your Airbnb reserved. You also put in the extra effort to navigate the headache-inducing current travel conditions (and maybe you've consulted our list of expert travel tips, too), finalized your itinerary, and compiled your travel essentials. The checklist has likely been neverending — and probably more than a little annoying — but you've tackled it. There's one detail we all often forget when prepping for a trip, though: Is it time to replace your luggage?
Sure, your go-to bags and suitcases may have seen you through tons of trips, but if your pre-loved luggage is falling apart and has busted zippers, finicky wheels, or a sticky retractable handle — or is simply too big or small to suit your current needs — it may be time to face the facts.
Let's admit it: For most of us, purchasing new luggage isn't exactly fun. There are so many variables to consider and it can be hard to decide what to prioritize. Do you often check luggage, or would it be best to invest in a carry-on? Are you looking for something soft or hard? Do you want a pop of color you'll always be able to easily spot at baggage claim or a sleek black piece? Are you embarking on a long vacation or a shorter business trip? And most challenging, how do you find attractive, high-quality options within a reasonable price range?
To help relieve some of the stress, shop this comprehensive list of our favorite luggage pieces. From budget-friendly suitcases to simple weekenders, our selections will help make your summer travel a breeze. Whether you're packing for an international visit or embarking on a day trip, we're sure you'll find something that's practical, long-lasting, and full of personality.
The Best Affordable Luggage 2023
Best Bang for Your Buck: Quince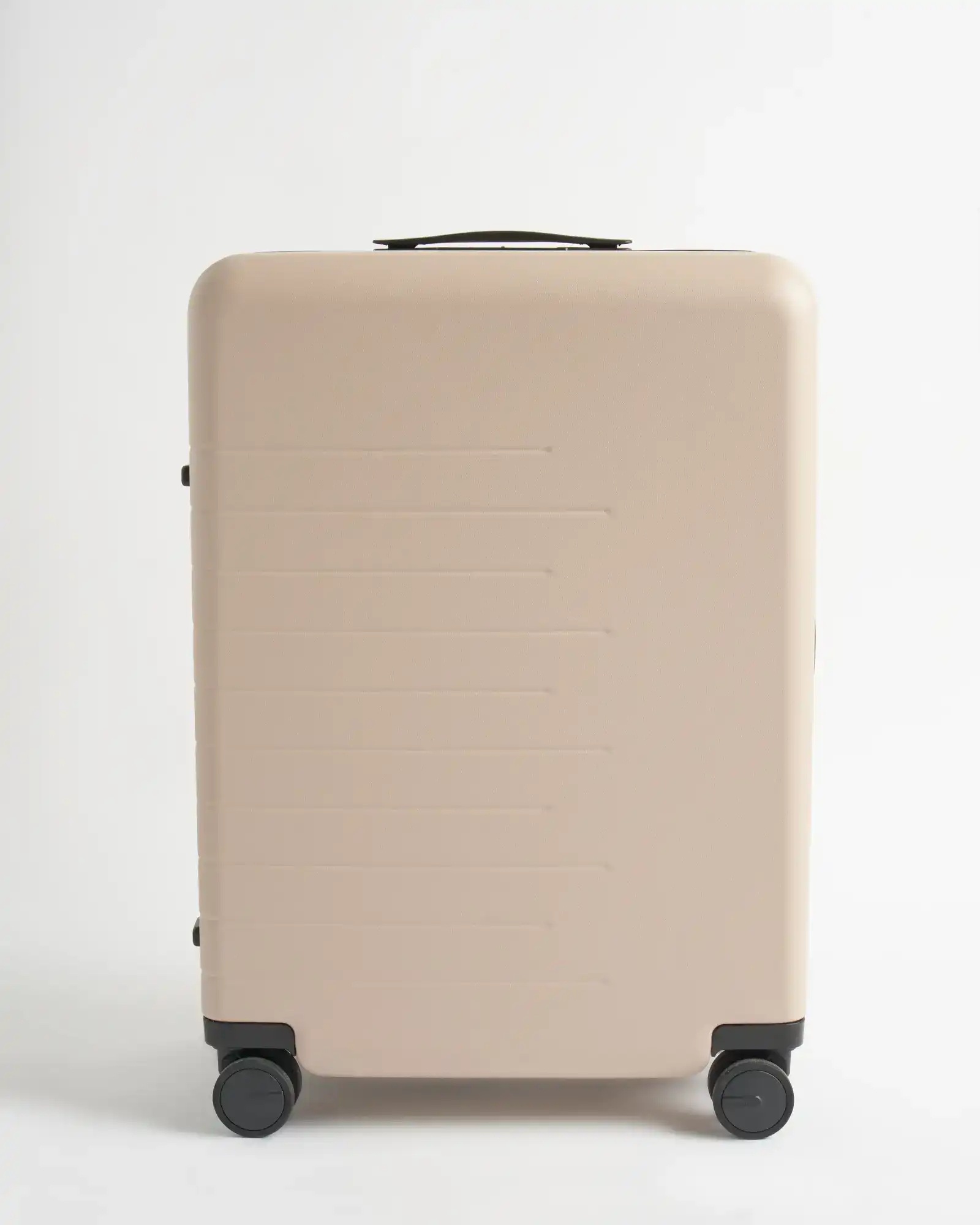 We're well aware that Wake-Up Call readers are obsessed with Quince's affordable cashmere sweaters, but did you know they made high-quality, low-priced suitcases, too? This one costs less than $200 and performs on par with brands well above this price bracket. It comes in two colors, has a polycarbonate shell that can withstand even the clumsiest traveler, and is outfitted with Japanese-crafted Hinomoto 360-degree wheels that won't wobble around when you're scurrying to your connecting flight.
$179 at Quince
Best High Quality, Low Cost Carry-On: Away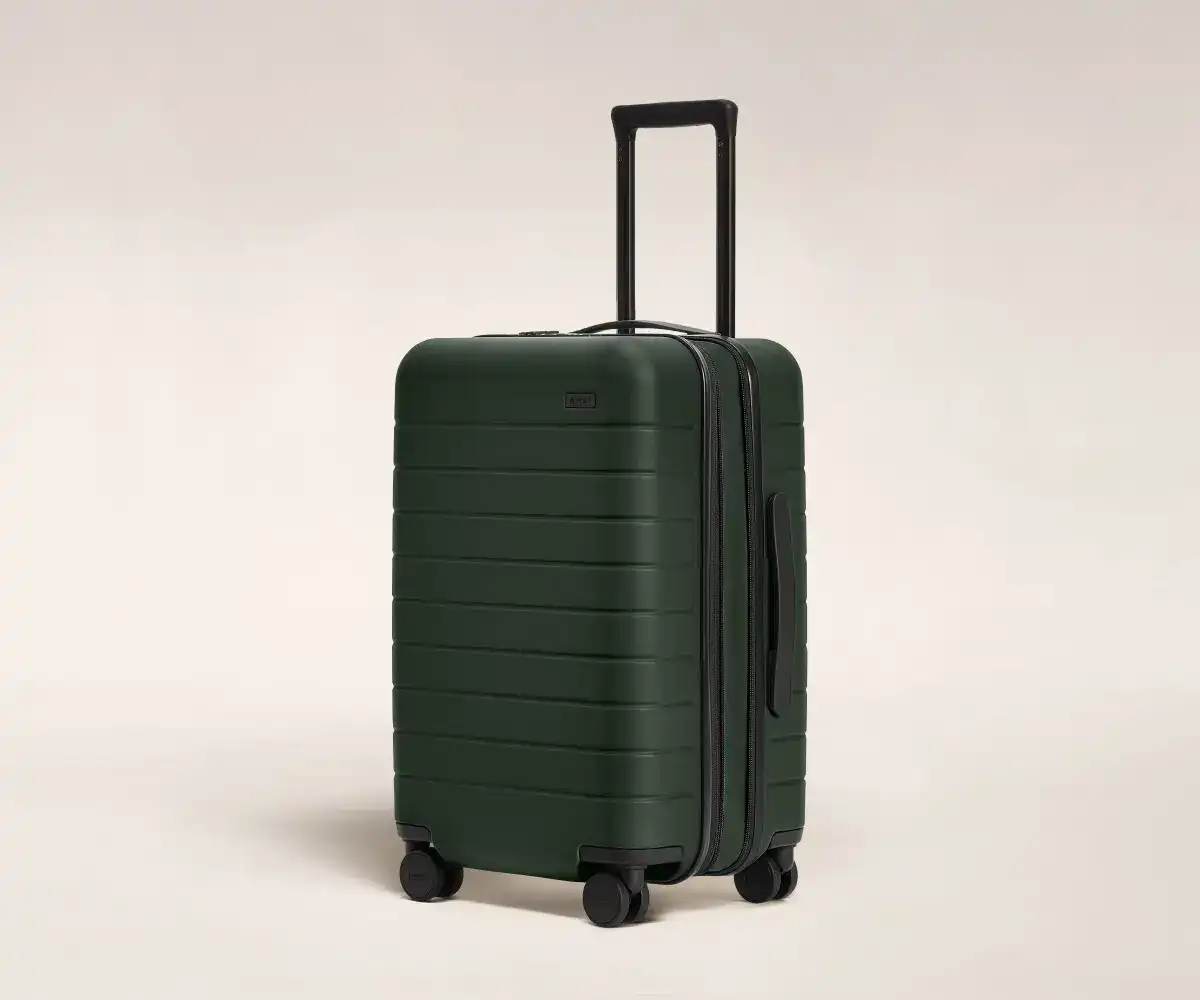 When Away came on to the luggage scene in 2015, the brand upended the travel industry with its DTC business model, exciting colors, and sleek silhouettes. Katie Couric Media's affiliate content manager Justine Carreon has owned hers for over five years, and it still looks brand new. She ran through Atlanta's concourse for 15 minutes straight with her Away carry-on smoothly sailing behind her. The brand continues to make reliable travel items, but they've updated this model to have expandable sides, perfect for overpackers.
$325 at Away
Best Afforable Checked Suitcase: Monos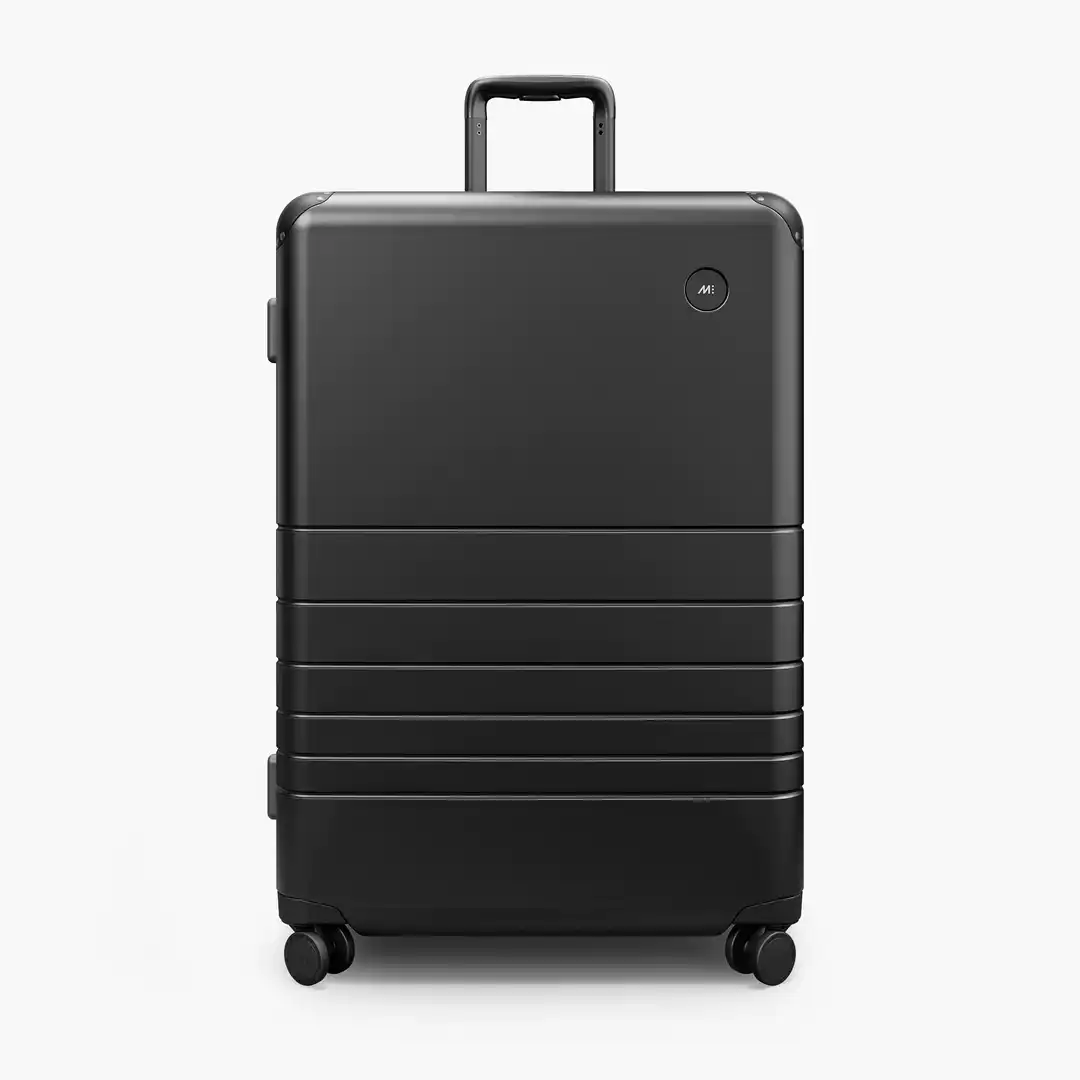 If you've seen the viral video about how easy it is for intruders to get into your suitcase, we have the product to quell your fears: a zipperless suitcase. Our absolute favorite comes from Monos. This "unbreakable" option is made from an aluminum and polycarbonate frame that clasps on the side with two TSA-approved locks. It might be at the top of your budget, but Monos lets you test it out for 100 days, after which you'll receive a lifetime guarantee and the brand will fix or replace your suitcase for free. Peace of mind is worth every penny — and the added bonus is that it looks this chic, too.
$435 at Monos
Best Suitcase on Amazon: Amazon Basics 26-Inch Hardside Spinner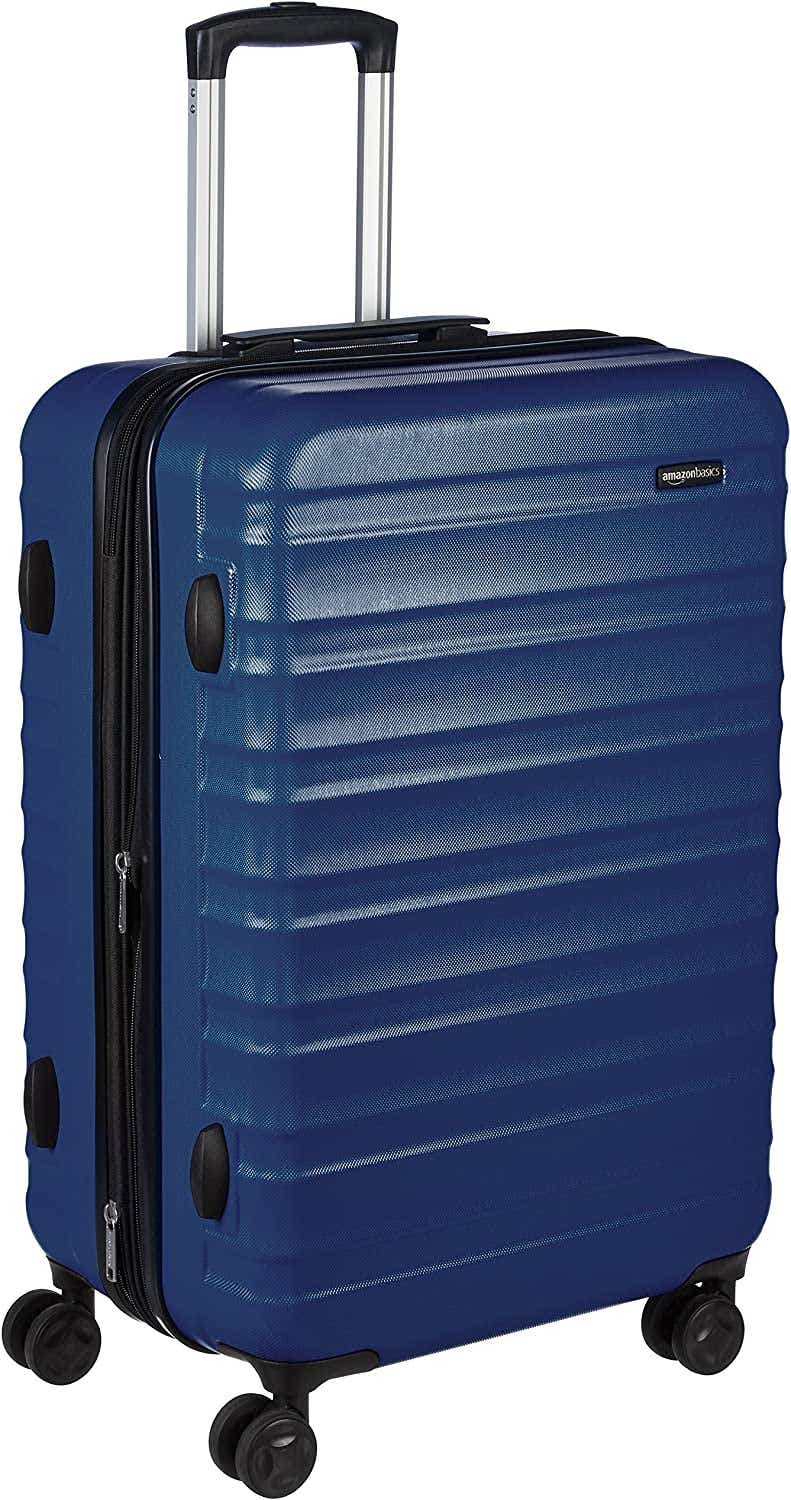 Not all spinner suitcases are created equal. This one is a little steeper in price than you'd expect from Amazon Basics items, but let the 30,000 five-star customer reviews convince you to make the investment. Many rave about its easy maneuverability at the airport, durable shell exterior, and lightweight build (because when you've done a little shopping abroad, every pound matters).
$105 at Amazon
Most Stylish Carry-On: Béis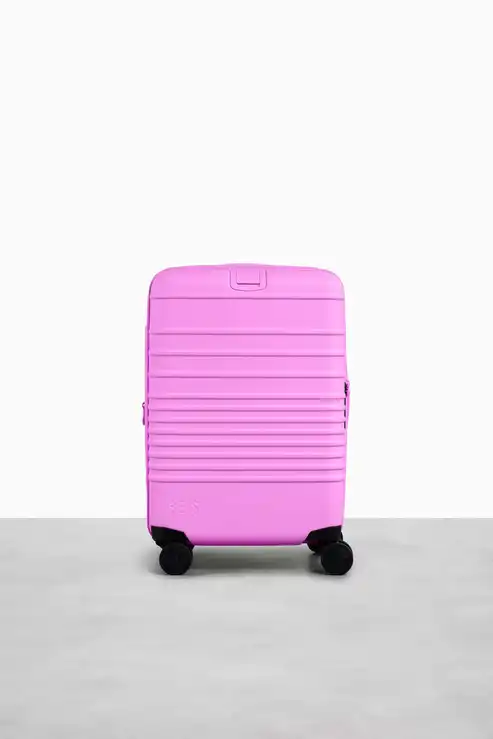 For those who want to travel in style, look to Béis. Founded by the equally stylish Shay Mitchell, this brand is notorious for shelling out the cutest travel products, like this berry-hued suitcase from the brand's latest drop, the Sherbet Collection. And with over six thousand reviews on this carry-on alone, you can rest-assured this is a club you'll be proud to be in when you spot another Béis at your terminal. 
$218 at Béis
Best Suitcase Under $100: Brandless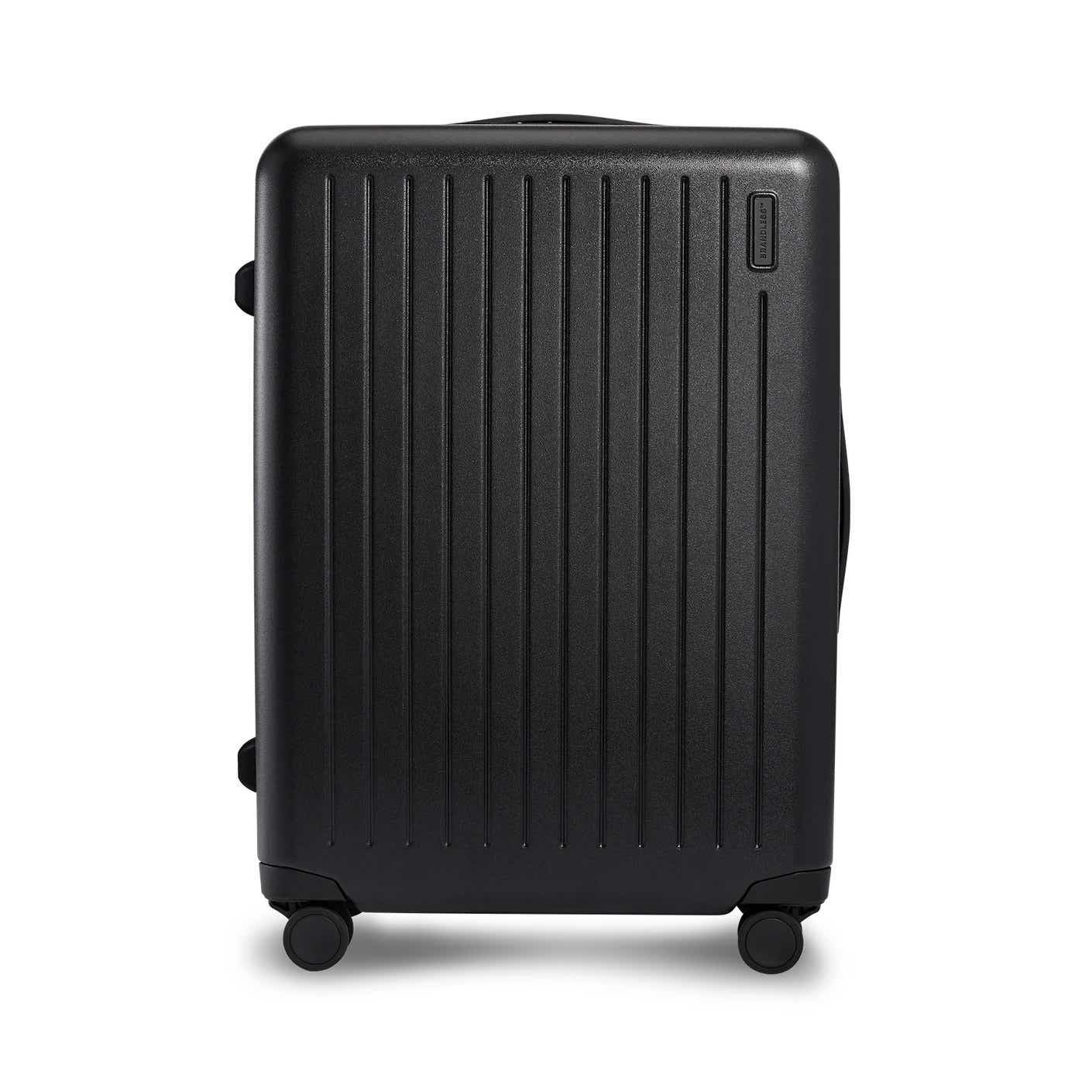 This Brandless suitcase appeals not only to those who want a great basic choice, but to eco-conscious travelers too. With an interior lining "made with recycled PET plastic," your money is going to a company that values recycled material. And the fact that it's made of reused plastic doesn't affect its integrity: One reviewer says, "136 flights later my bag has almost no marks and has no damage."
$99 at Brandless
Best Colorful Luggage: Vacay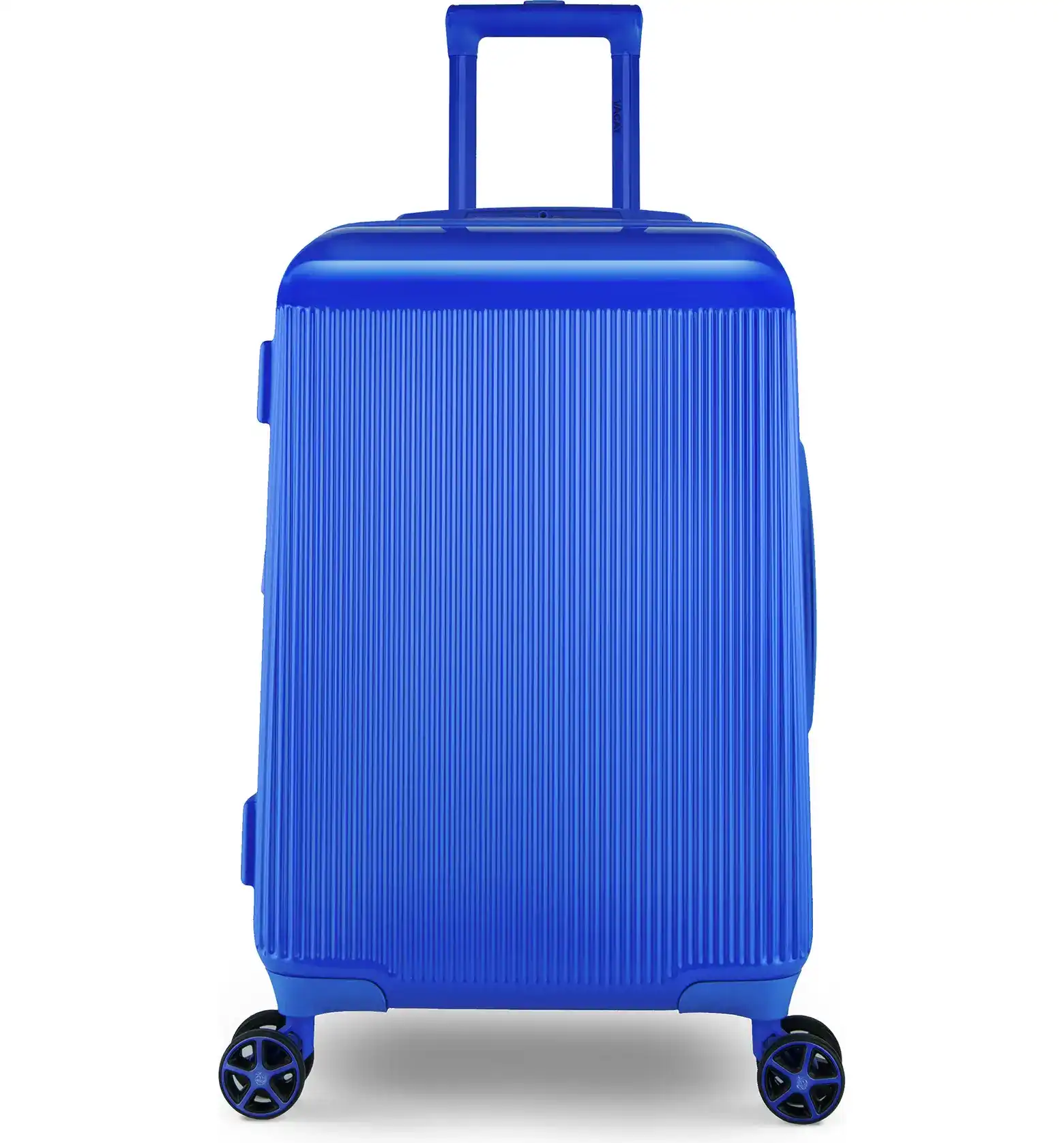 If you prefer a suitcase that's lightweight yet roomy, this Nordstrom find may be the way to go. It's a hard suitcase that has a ton of interior pockets, so reviewers consistently report that it's very easy to pack. One reviewer raved about the brand, stating, "I love the swivel wheels, they make traveling easy." And because Vacay's luggage comes in fun colors (like this electric blue style), you'll instantly spot it at baggage claim. 
$200 at Nordstrom
Best Weekender Bag: Bluboon Weekender Bag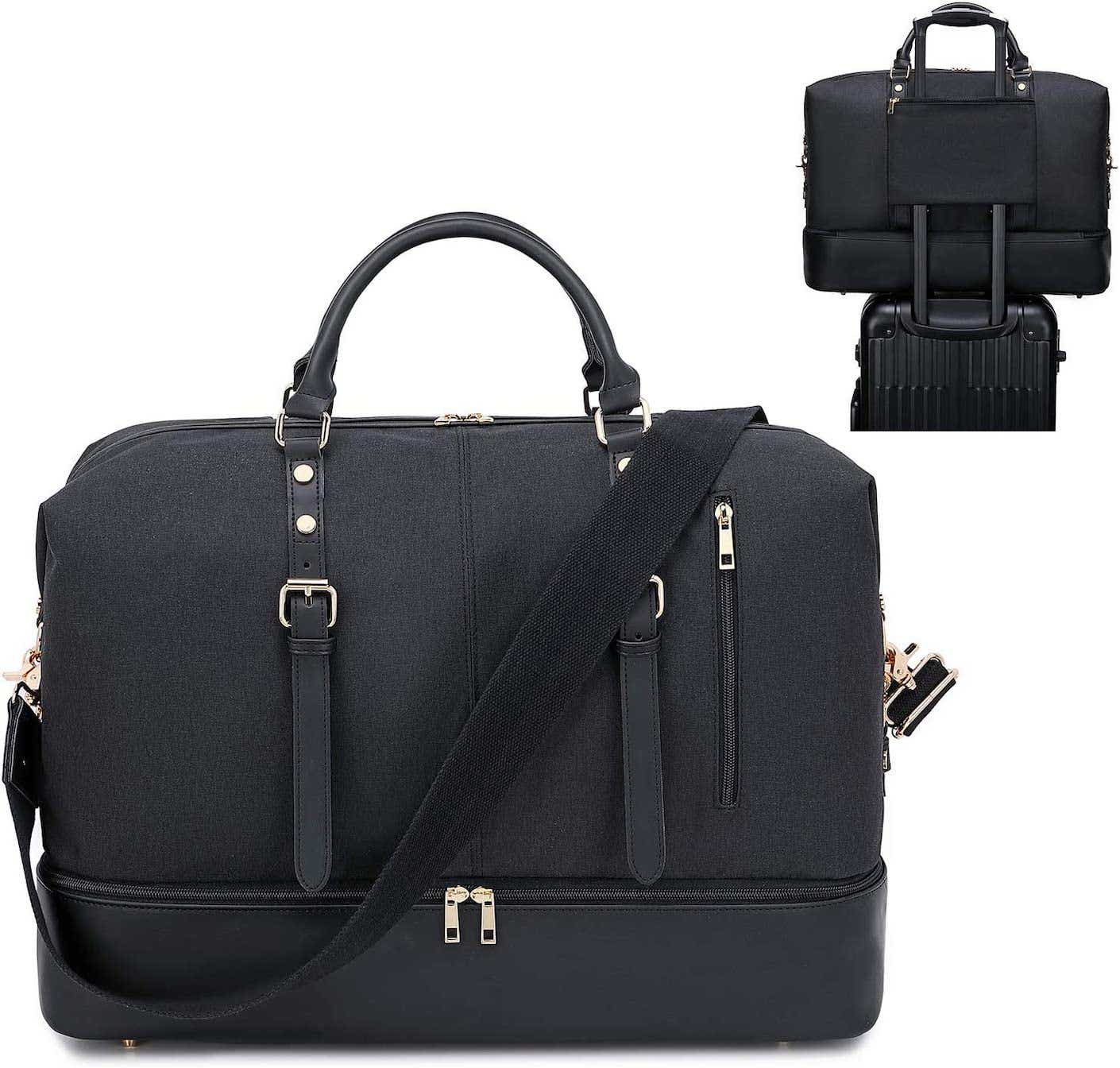 If you're taking off for just a couple of days, you may not want to fuss over a whole suitcase. That's where this versatile, cloth-and-leather weekender bag comes in — it's a soft and durable piece that you can absolutely stuff with clothes. It also includes a separate shoe compartment that will keep your dirty soles from rubbing against your vacation outfits. The gold details bring a pretty, elegant touch so that you can travel in style. One reviewer is over the moon about how well this bag performs on short trips: "I am 1000% satisfied with my purchase. The price was right and it truly gives you the best value for your money. I cannot recommend this bag enough. Get it!"
$34 at Amazon
Best Soft Suitcase Set: American Tourister Fieldbrook XLT Softside Upright Luggage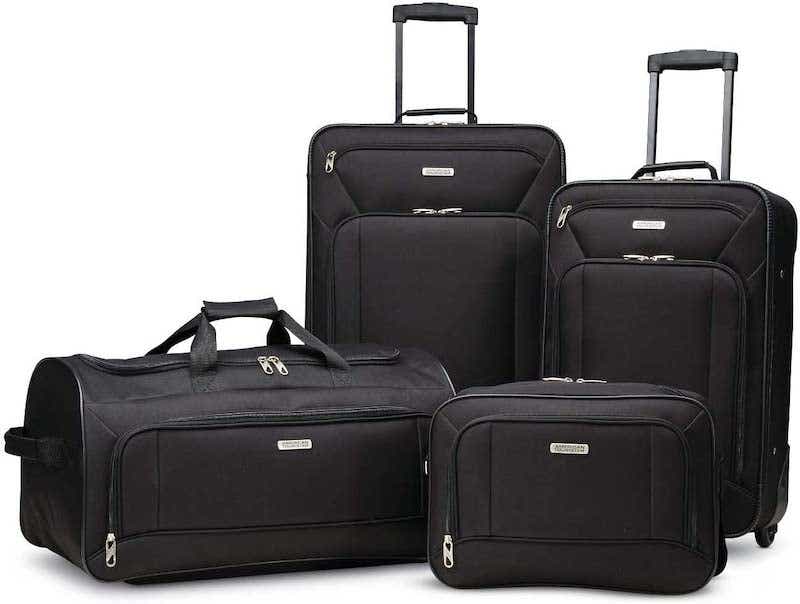 It's hard to find a sturdy suitcase set for less than a couple-hundred bucks these days, especially if you prefer hardshell luggage. But if you're open to traveling with soft suitcases, you can find really good deals on bundles. American Tourister has been outfitting travelers for decades, and they've been relied upon for good reason. This four-piece set will have you covered no matter what your journey. It comes in four colors, and in three-piece, four-piece, and five-piece options. 
From $80 at Amazon
Best Tech Organizer: Dagne Dover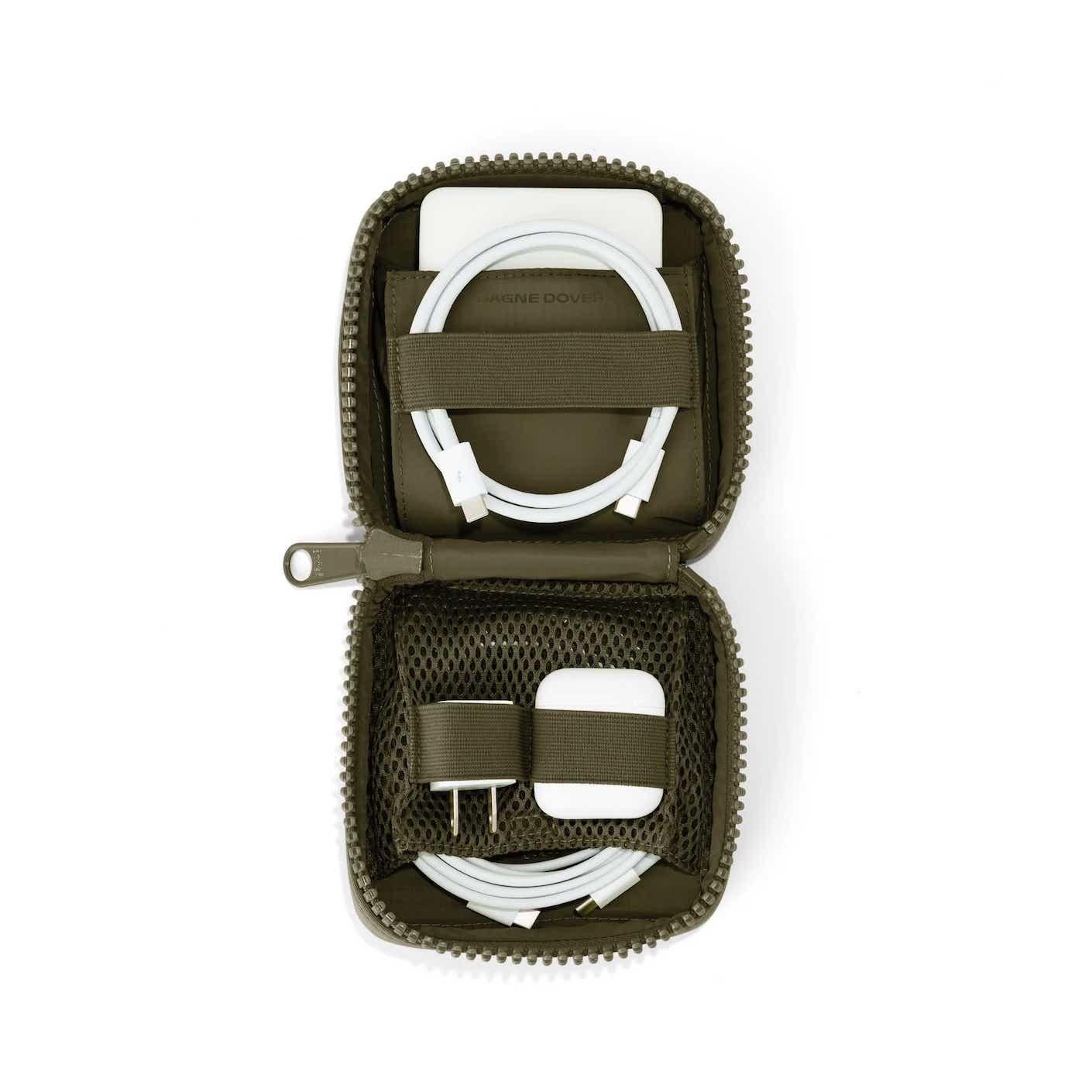 Having a great suitcase is crucial, but a lot of us make the mistake of tossing our tiniest essentials into overstuffed bags. We often end up digging around for our chargers, cords, small devices, and tech accessories, with said digging always happening at the worst times. If you're sick of suffering in the long run, you can prevent the chaos by investing in a tech organizer. You'll never lose an AirPod at the bottom of a backpack again.
$50 at Dagne Dover