Using them out of order can seriously impact their effectiveness.
Growing up, most of us had one cleanser and maybe a moisturizer with added SPF if we were smart. Some days, we added another product or two. For you, it might have been Pond's iconic cold cream or some designer moisturizers, like Clinique's infamous yellow goop. Or maybe you gave yourself a well-intentioned scrub with the infamous apricot exfoliator that's now largely shunned in the skincare community (if you've repressed memories of the product after a few too many sore sessions, we don't blame you).
But even with those options, the practice of a nightly multi-step skincare routine is still relatively new — thanks in part to Korea's now-famous 10-step system — so the idea of juggling multiple products of varying efficacies can understandably send us into a skincare spiral. Not only do you have to learn the purpose of countless concoctions and find the right one for you, but you can't just slop them on willy-nilly. There's a proper program that should be followed when applying skincare products, and you have to learn that, too.
For Michael Wilson, the lead esthetician at Solage Resort & Spa, a popular facial spot for celebrities and Silicon Valley's elite, the key to mapping out your skincare routine is knowing what's most important to you, from your specific skin needs to your lifestyle choices to how much time you want to dedicate to it. "Are you more concerned with fine lines? Acne? Both?" Wilson poses. "For someone who has a more active lifestyle, a minimal skincare routine using powerful serums might be ideal. If you have more time, you can add a few more steps and modalities that make sense for your skin, like LED therapy."
From there, you choose the products that suit you best. But once you've amassed a collection of countless serums, toners, lotions, and more, you might be wondering what you're meant to do with all of them. Should they all go on at the same time? Should you cycle them? Should you start and finish with specific products? If you're feeling lost, these tips on how to apply your skincare products in the correct order should point you in the right direction.
Why does the order in which you apply skincare products matter?
Much like how you'd never start an outfit by putting on your coat first, layering your skincare products in the correct order is essential to receive the maximum benefit. And given the high price that many skincare brands boast, you deserve to receive the highest return on your investment.
"Think about it from a molecular perspective," says Wilson. "The thinner the formula is, the deeper it can penetrate the skin for a more impactful result." A watery serum on top of a thicker moisturizer or face oil wouldn't be able to access your skin as easily, and therefore wouldn't be nearly as effective. You begin your routine with thinner products like toners and serums so they can penetrate your skin to work their magic first, and then build your way up in viscosity.
Should you have different skincare routines for morning and night?
Technically, yes. This depends on the products you're using because specific items work differently based on when the sun is up and when it isn't. "Use vitamin C serum in the morning to help protect your skin from free radical damage and to brighten the complexion," says Wilson, who suggests you use it during the day to combat the local environment, like smog and sun damage. And, obviously, SPF is only needed during daylight (but you should still wear it indoors).
Alternatively, nighttime routines can cater to treatments like exfoliants, since your skin isn't on the defense against UVA and UVB rays. "If you use a retinol or retinoid, you typically want to reserve these for evening application as your skin can become more photosensitive if used during the daytime," Wilson says. "I always advise consulting with your dermatologist regarding retin-A/vitamin A products and their application."
There are more neutral products like moisturizers and hyaluronic acid, which he says can be applied morning and/or at night, depending on your skin's needs.
So what is the correct skincare routine order?
"Our skin unfortunately is not a one-size-fits-all situation. Skincare is a very personal experience and one that changes over time," says Wilson. "As someone who's been in the ever-evolving skincare world for 20 years, I always suggest consulting with an aesthetician or dermatologist on a regular basis to help steer your skin in the right direction."
While you're waiting for your next appointment, this basic skincare structure is a safe place to start. Plus, we're sharing some of our favorite products for each step.
1. Cleansers
"I always suggest starting with a cleansing balm or an oil cleanser to remove the unwanted oils, makeup, and residue without stripping the skin," Wilson says. "Double cleansing is always encouraged if you're taking off makeup," and he stresses this eco-friendly note: "Makeup removing towelettes do not count as a cleansing step!"
Fresh Soy Hydrating Gentle Face Cleanser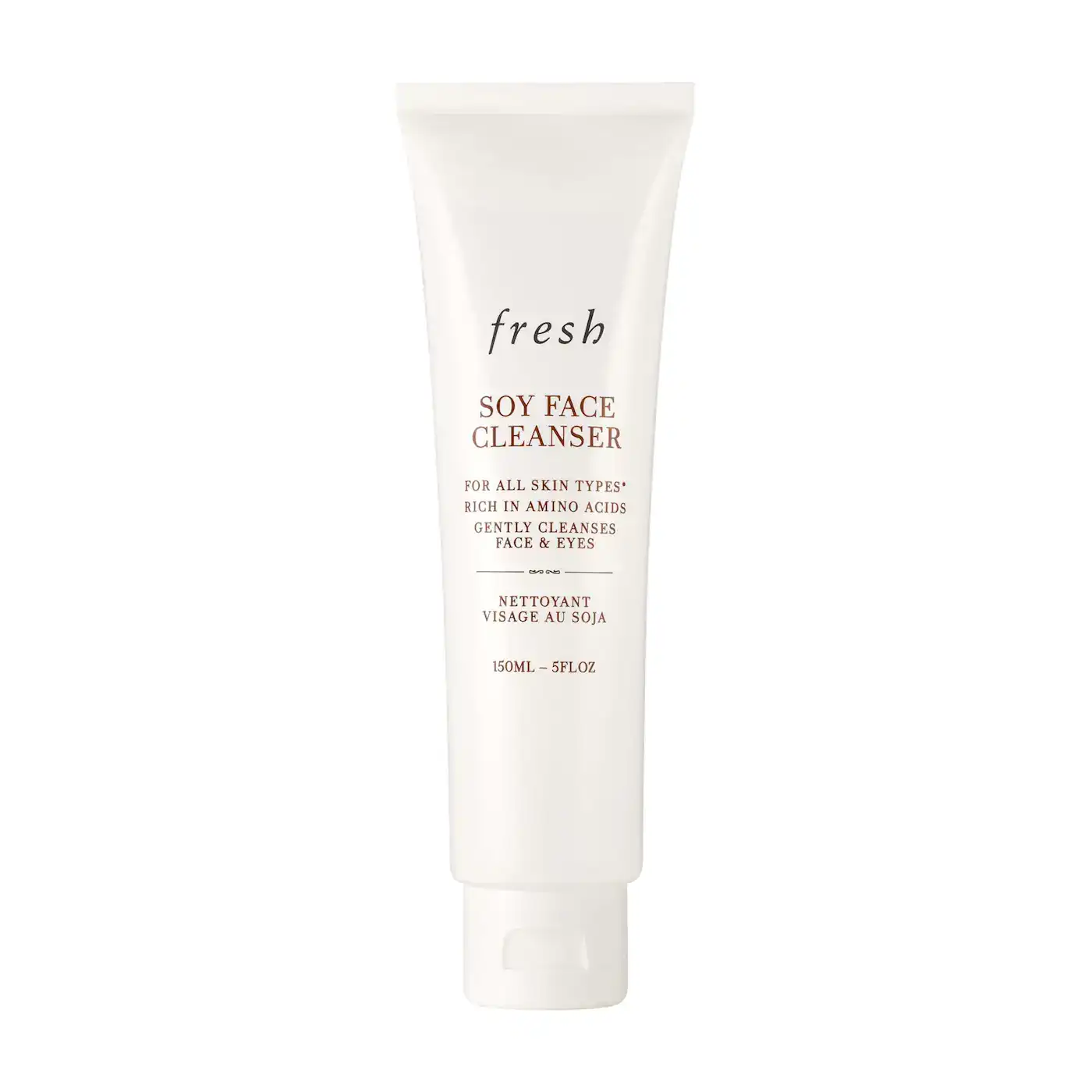 $15 at Nordstrom
2. Exfoliators
Consider this step like raking up leaves before you water your lawn — you need to get rid of the rubbish. "It's important to remove unwanted dead skin before you apply your serums and creams. I always suggest exfoliation one to three times a week, depending on your skin type and skin sensitivity. Dry skin types are welcome to exfoliate up to three times a week, while oily and acne-prone skin should only exfoliate once a week." Luckily, we have a guide on how to work up to regular exfoliation.
Shani Darden Skin Care Lactic Acid AHA Exfoliating Serum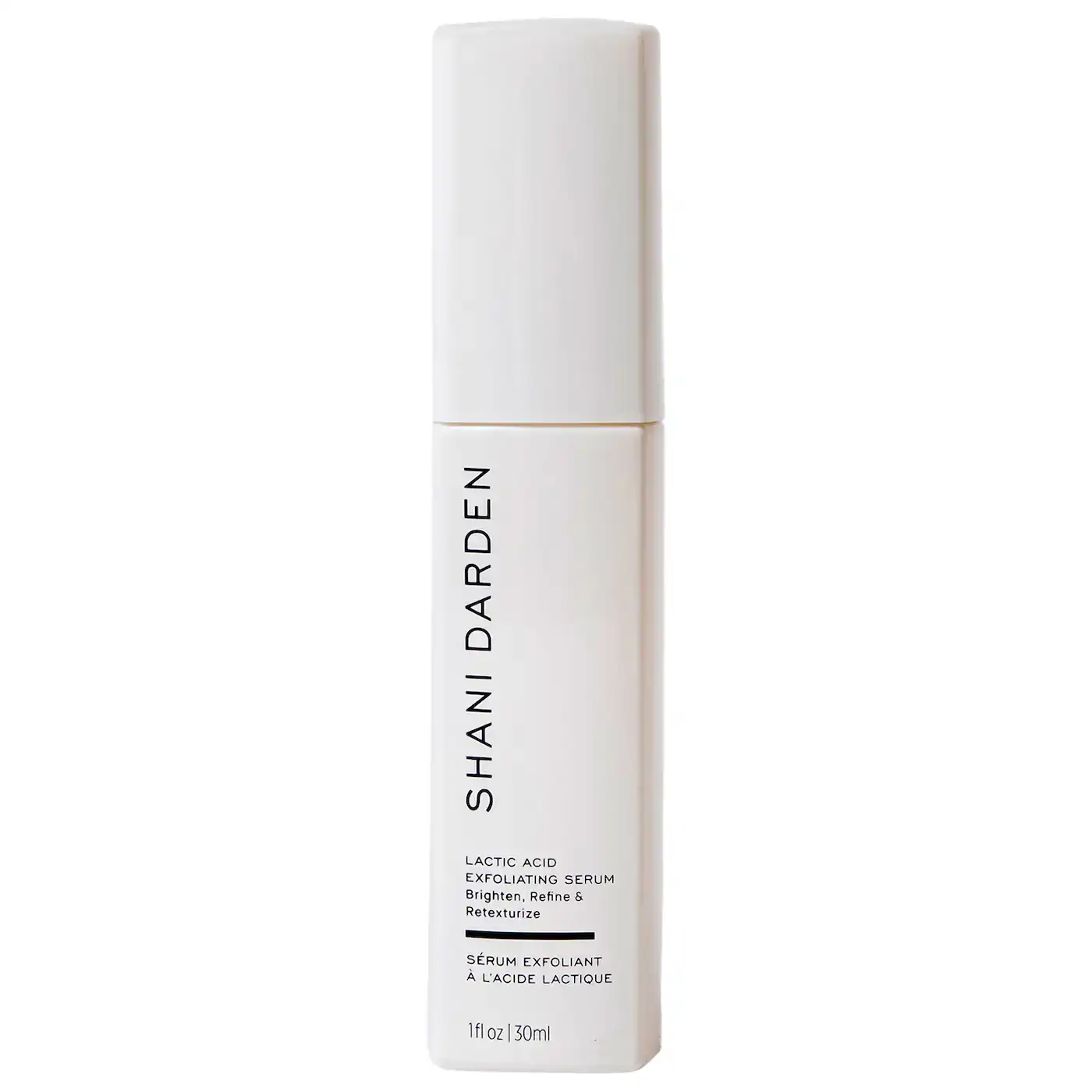 $88 at Sephora
3. Serum
"Think of serums as your treatment step," Wilson says. "[Serums] have a lower molecular weight, therefore they will drive deeper into the skin and offer a target solution. I always recommend hyaluronic acid and vitamin C serum." According to Wilson, the former "will rehydrate the skin from within and plump up any pesky fine lines and wrinkles, and vitamin C can help with collagen development, lighten pigmentation, and give your skin a beautiful glow." Serums are typically more expensive than other skincare products because they contain all the potent ingredients that actively work to address skin issues like hyperpigmentation or fine lines. But not all serums are the same, so look for one that caters to your concerns. You'll find some of our favorites below.
The Ordinary Hyaluronic Acid 2% + B5 Hydrating Serum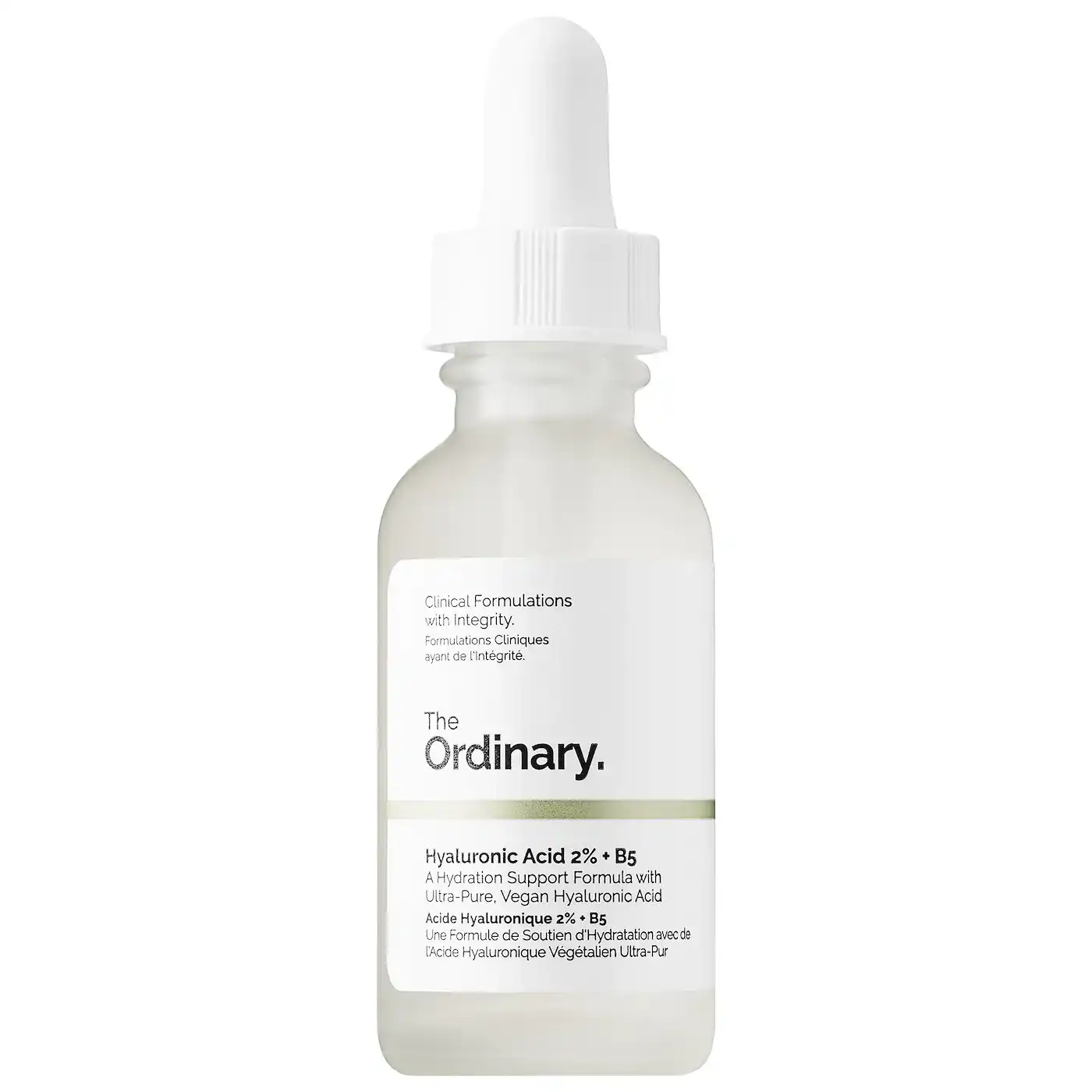 $9 at Sephora
SkinCeuticals C E Ferulic (1 fl. oz.)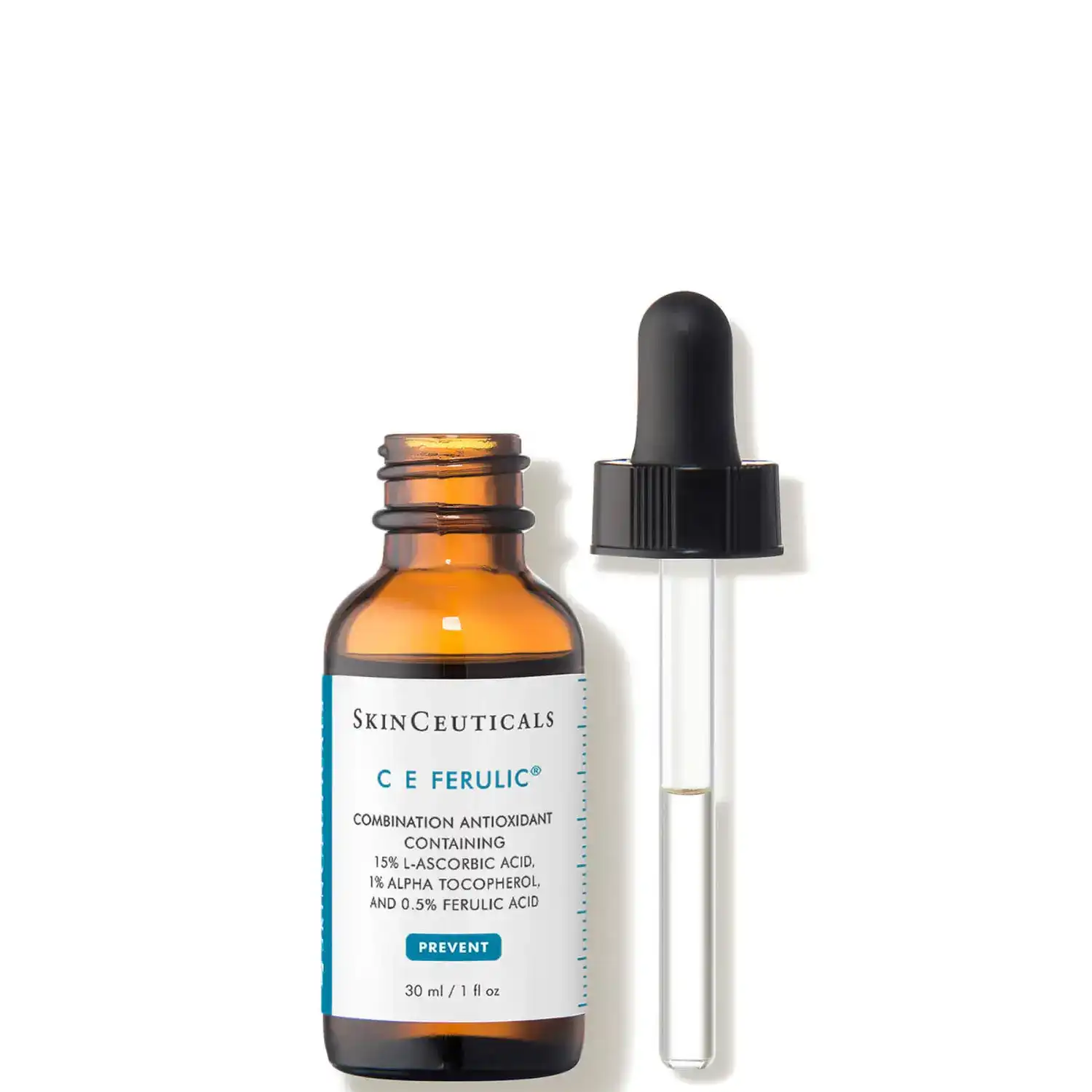 $182 at Dermstore
4. Moisturizer
Seal in your serums with your favorite moisturizer, especially if you're using serums that dry out the skin. "The hydration gets locked in and your skin is left comforted and happy throughout the day or the course of the evening." This Lancome one is specifically formulated for nighttime repair, which Katie uses too.
Lancome Rénergie Lift Multi-Action Night Cream Skin Rejuvenating Treatment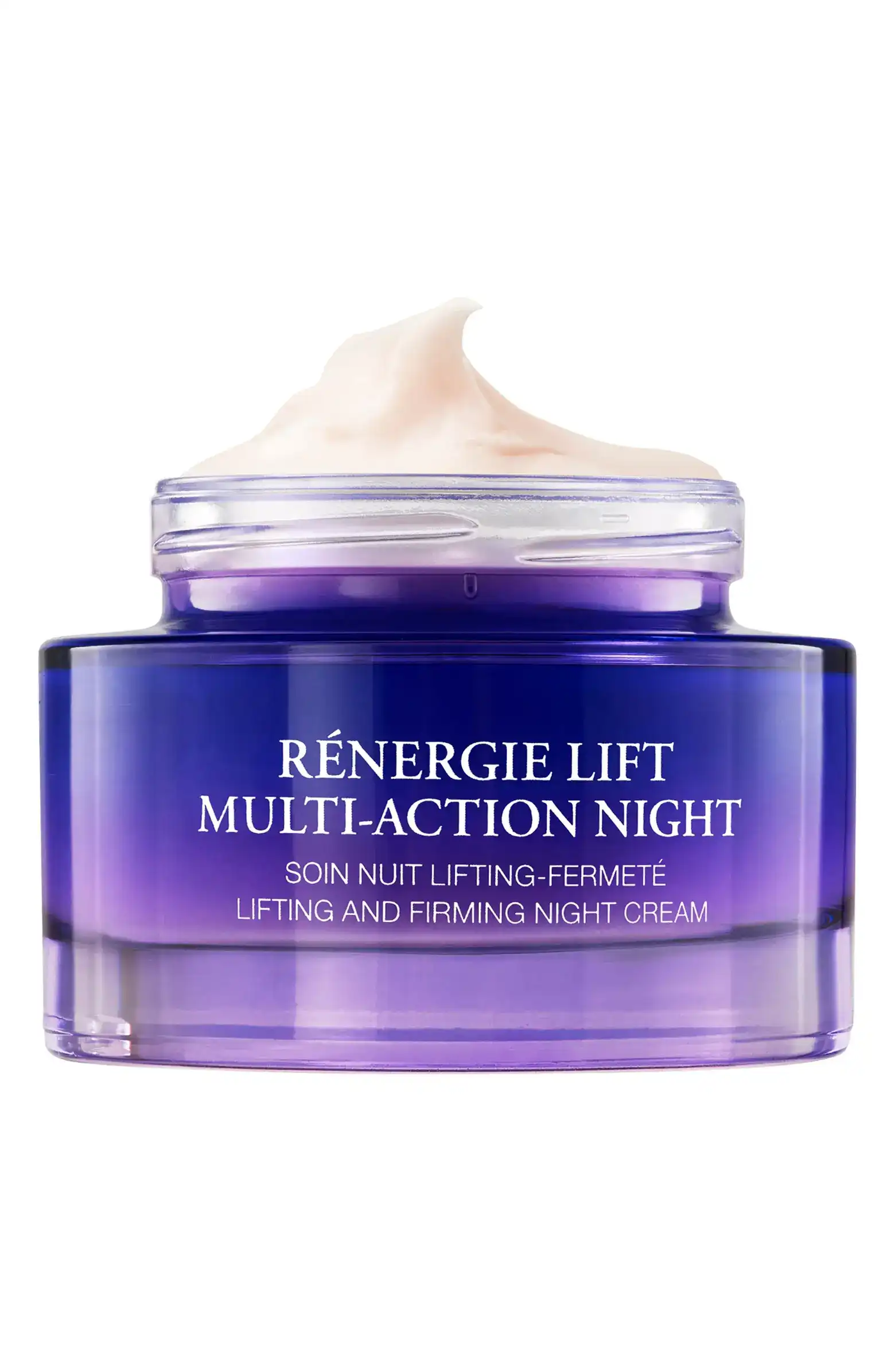 $136 at Nordstrom
5. Eye Cream
"Eye cream is paramount," says Wilson. "The area around the eyes is thinner and lacks the presence of pores. There is no way for the skin to deliver natural oils to this delicate area, which is why we see aging and fine lines here first. A little eye cream can go a long way in the prevention of premature aging," he explains. He's also a big fan of Katie's Shop brand Augustinus Bader. "Currently, my favorite go-to, must-have products are Augustinus Bader's serum and their eye cream. "I absolutely love the powerhouse serum for its simplicity and the results, but the TFC8 formula in both products is truly genius. I have seen some amazing results in my clients' skin as well as my own." The potent ingredients in the brand's serum can combat dryness, wrinkles, sagging, and discoloration.
Augustinus Bader The Eye Cream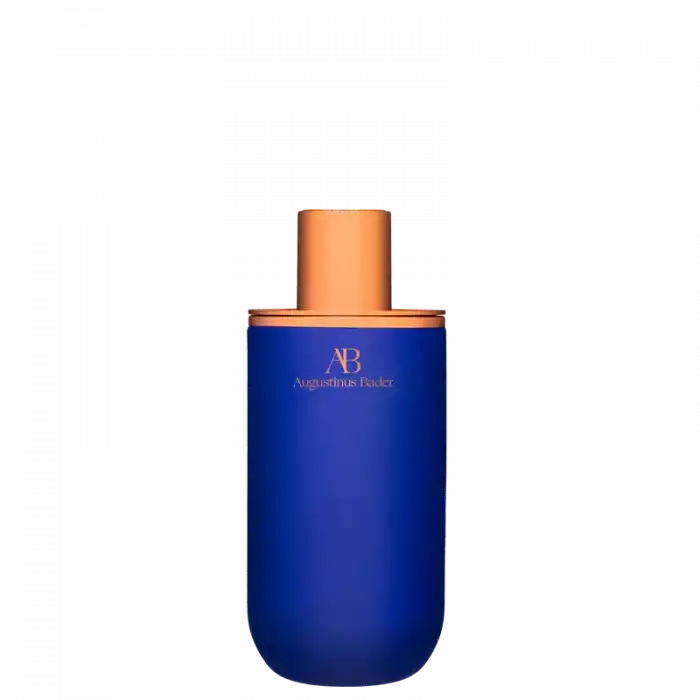 $220 at AB
6. Retinol
If you are using retinol, this is where you should slide it in. Because the ingredient can be extremely irritating and drying, many derms recommend "sandwiching" retinol between collagen-boosting moisturizers. Proceed with caution, and always remember that you only need a pea-sized amount!
Retinol Correxion Capsules, Anti-Aging Night Retinol Face Serum Anti-Wrinkle Treatment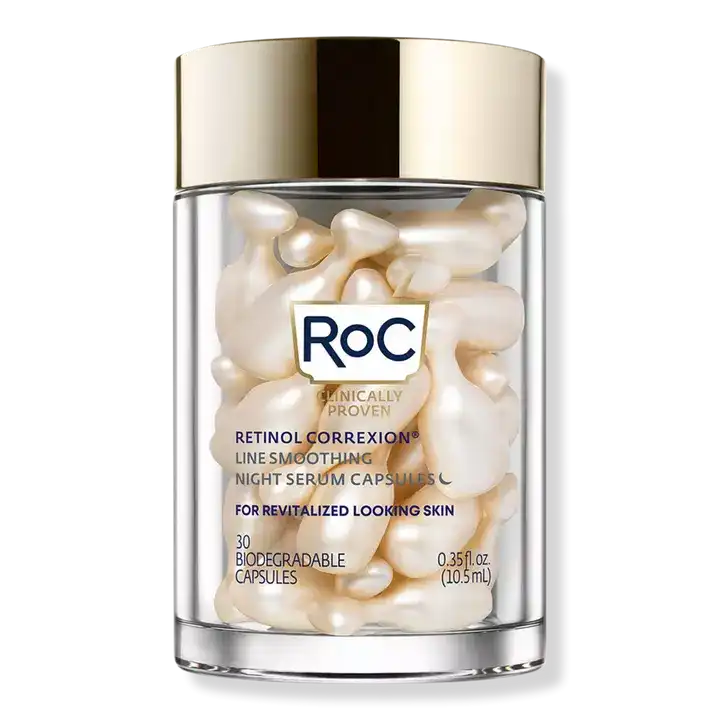 $33 at Ulta
7. Sunscreen
"I cannot stress enough how vital sunscreen is, especially in the work-from-home world in which we live," Wilson says. "Sunscreen has a larger molecular makeup and needs to be the last step in your morning skin routine. You should always reapply every 90 minutes, even indoors behind monitors and devices that emit blue light. Sun exposure emits UVB and UVA rays and blue light emits UVA, the aging rays."
EltaMD UV Clear SPF 46 Face Sunscreen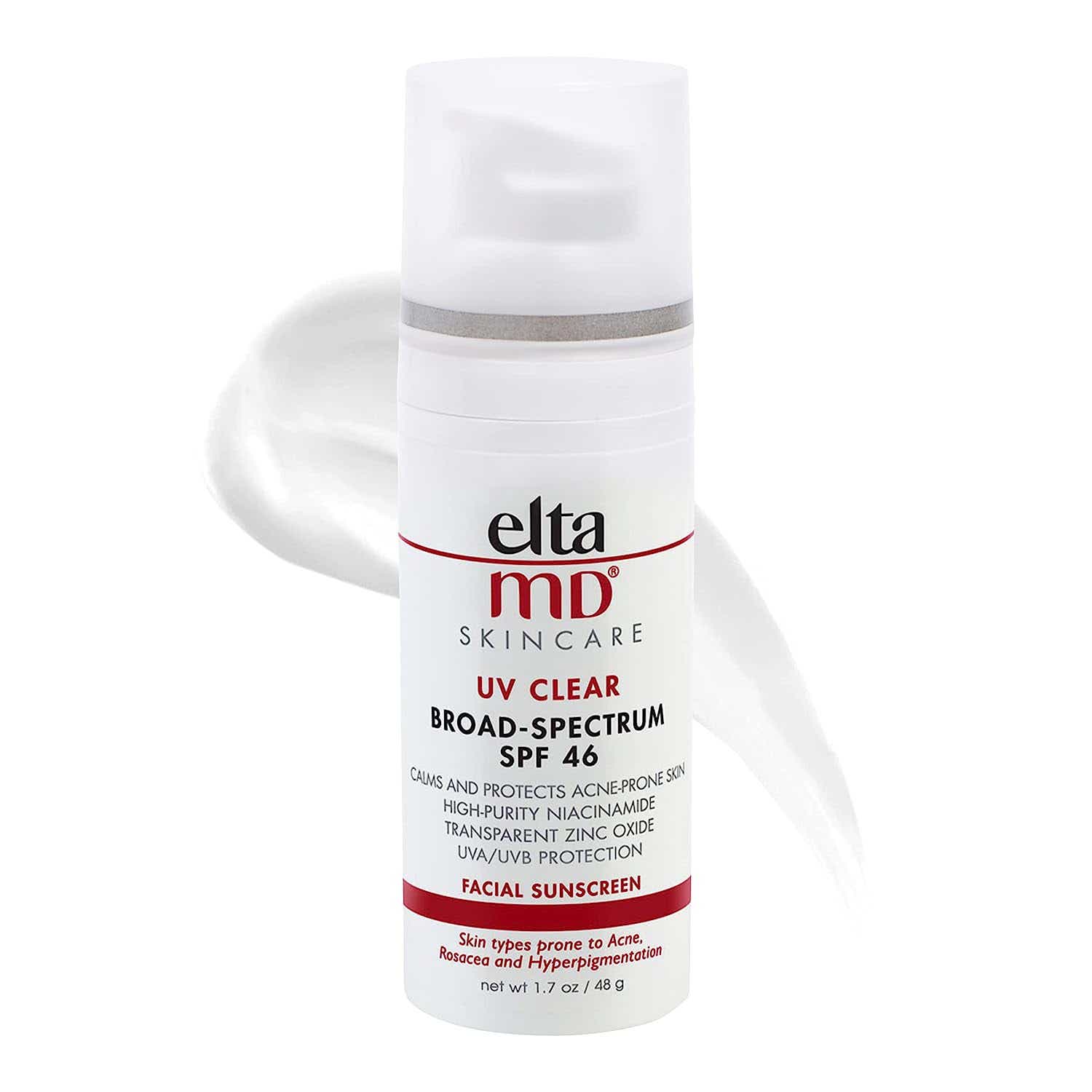 $39 at Amazon