Think outside the (big) box.
You know about the Cyber Week deals at big box stores and major retailers, but a lot of smaller brands — and local stores — also have major sales going on right now. In addition to Black Friday and Cyber Monday, Small Business Saturday is this weekend, which is the perfect opportunity to support local businesses and smaller online retailers, like the ones in Katie's Shop.
American Express launched Small Business Saturday in 2010 in an effort to buoy small businesses that were struggling during the recession. It quickly gained traction in communities across the country, and consumers have reportedly spent $140 billion on SBS over the past 11 years. Check out American Express's Shop Small map to find new small businesses in your area to visit and shop at this weekend (and throughout the year), along with Amazon's small business section for the convenience of online browsing but the impact of shopping small.
We rounded up the sales we're most excited about from brands we love this Cyber Week. Whether you're looking for gifts, an opportunity to refresh your skincare routine, or a chance to restock on home essentials, we have you covered with unique deals and product recommendations on everything from pet supplies to beauty products.
---
Run, don't walk to Jenni Kayne's Cyber Week sale, which is 25 percent off sitewide with code BFCM25 from Nov. 21 – 28. Don't miss your opportunity to score an amazingly soft sweater or something from Jenni Kayne's new skincare line at a discount.
What to buy:
The Cashmere Cocoon Sweater (normally $445). Bestsellers are bestsellers for a reason.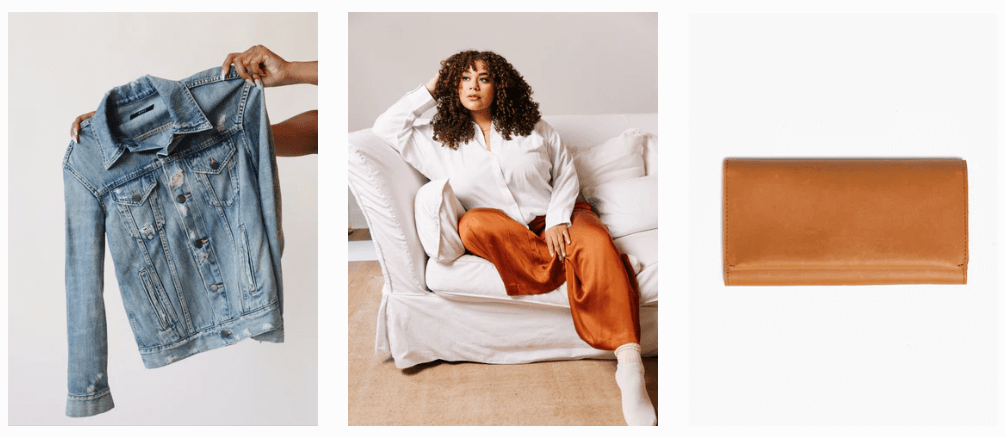 When it comes to doing business right, ABLE takes the cake by offering its workers living wages, and with its focus on sustainability practices. Take 40 percent off the entire site — including leather goods, denim, jewelry, and shoes — with code KCMHOLIDAY40 through 11/28.
What to buy:
ABLE's Selam Tote (normally $218) has pockets (need we say more), and is large enough to fit a laptop, but sleek enough to wear every day. Plus, it's made of sustainably sourced leather that only gets more beautiful with time.
The Gianna Brushed Plaid Jacket (normally $158) is perfect for anyone who feels like normal shackets swallow them whole. Plus, the soft neutrals go with everything.
Whether you're gearing up for a beachy holiday break or looking for ultra-versatile activewear, now's your chance to stock up on Line in the Sand's quick-drying swim/sport apparel made of recycled plastic. Take 25 percent off storewide from November 18 – 28, and remember that 100 percent of the profits always go to cancer and ocean organizations. For this year's sale, those profits will benefit Stand Up To Cancer.
What to buy:
Katie and KCM have been long-time fans of Line in the Sand's swim leggings (which can be worn for all your other legging needs, too) but we're currently in love with this new rashguard (normally $90) that's sun protective, moisture-wicking, and too cute to pass up.
We're converts to Captain Blankenship's all-natural hair products — like shampoo, conditioner, and scalp oils — and the brand is now offering 20 percent off its entire site with code BETTERBEAUTY20 from November 18-30.
What to Buy:
Go for the Shampoo & Conditioner Duo (normally $52) — a personal favorite of our very own John Molner — for a major upgrade to your shower routine. It smells deliciously botanical and leaves your hair unbelievably smooth, shiny (but not greasy), and tangle-free. Trust us when we say it's like magic.
The Sea Salt Hair Spray (normally $29) is the perfect texturizer for anyone with hair that doesn't like to do much more than lie there.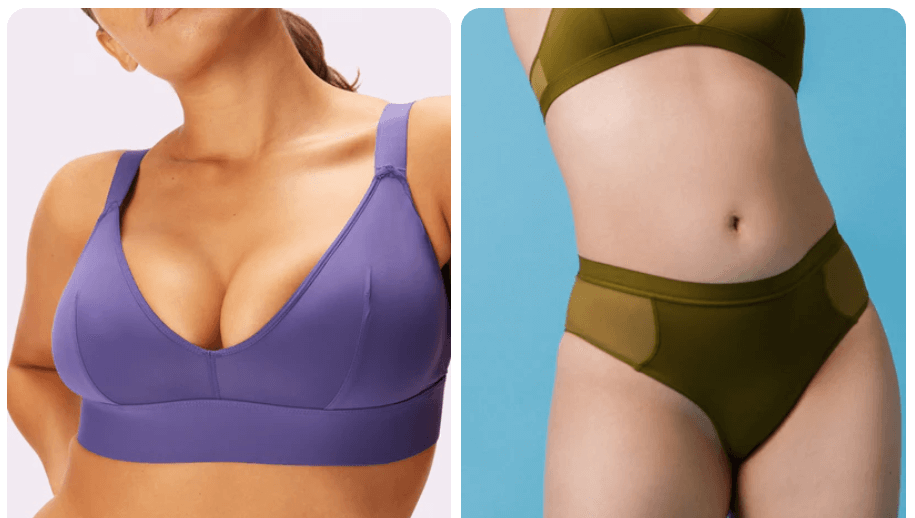 You may know and love Parade for its vibrantly colored, ultra-lightweight undies and comfortable bralettes made of recycled polyester, but there's a lot more where that came from. Take advantage of Parade's sale — 30 percent off all orders, 40 percent off orders $125+, and 50 percent off orders $250+ — and try out Parade's sleep and lounge line as well.
What to buy:
The Invisible High Rise Thong (normally $11) is smoother than smooth under even the trickiest outfits.
Cozy up inside the Easy Lounge Wide Leg Pants (normally $54), which are comfy enough for movie marathons and cute enough for brunch.
Material is all about making the experience of cooking and hosting as simple and enjoyable as possible with its streamlined kitchen essentials. Material is offering 20 percent off sitewide through 11/29, no codes needed, and making it simple to donate part of your savings to The Lower East Side Girls Club at checkout.
What to buy:
Refresh your slicing and dicing game with The Knives + Stand set (normally $225), which gives you Material's three versatile knives and a sleek, magnetic stand to store them on.
Our tree-planting friends over at tentree are offering up to 50 percent off sitewide from November 21 – 29. Each item you purchase results in ten trees being planted, so consider it a two-way gift to the recipient and the planet.
What to buy:
Take this opportunity to stock up on outerwear, like this sleek recycled-wool coat (normally $298) or this on-trend quilted shell (normally $178).
Cozy sweater dresses are back in style, and tentree has them in styles and necklines to suit any taste. Our fave is the Highline Turtleneck Dress (normally $118), which is luxuriously soft and plushy without looking sloppy.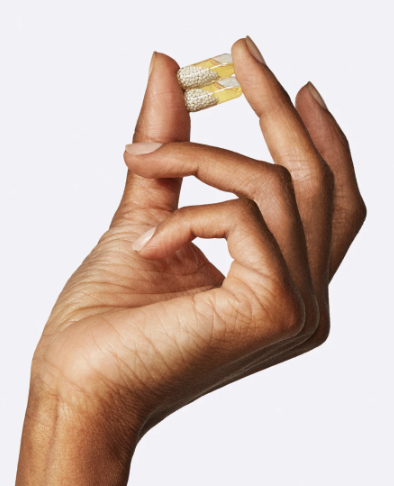 Kickstart your self-care resolutions with Ritual, which is offering 40 percent off all products when you bundle with its new Synbiotic+ supplement for gut support from November 18 – 30.
What to buy:
We recommend pairing it with the multivitamin (normally $30 – $35) that's right for your age range.
LAKE's Pima cotton pajamas are famously soft and perfect for your extended weekend downtime. From November 21 – 25, LAKE is offering 25 percent off sitewide.
What to buy:
This kimono-style set (normally $138) adds an extra touch of sophistication, and we love that the red feels both festive for the holidays but won't feel out of place during the summer.
Get that perfect, waiting-on-the-stairs, Sound of Music picture with the kids collection of durable PJs.
It may feel cold, but SPF should still be part of your morning routine year-round. Stock up on Kinfield's lightweight mineral sunscreen and other outdoor essentials for 20 percent off with the code KATIE20 through December 31. Bundles are not included.
What to buy:
Lend your skin a little radiance with Kinfield's Sunglow SPF 30 (normally $28), which is lightly tinted for a smoother complexion.
Add to your always-growing lip balm collection with the ultra-hydrating Lip Rescue Balm (normally $16), which prevents future windburn or chapping.
This sister-owned bag brand is all about quality and longevity, rather than labels. They're offering 30 percent off the entire collection, with an additional 10 percent off automatically applied at checkout for orders over $500, from November 21 – 28.
What to buy:
Neely & Chloe's Jewelry Case (normally $188) out-performs every other competitor with its numerous padded sections to keep your pieces organized and undamaged. Add embossing for $18.
The Mini Lady Bag (normally $218) manages to be dainty but spacious and adds a unique touch to any outfit.
Ruggable's machine-washable rugs are expensive for a few reasons, but that means Black Friday is the prime opportunity to invest. From November 23 – 30, Ruggable is offering 20 percent off sitewide, and 25 percent off select products with code BF22.
What to buy:
Outfitting your patio or porch may be the furthest thing from your mind right now, but there's no time like the present to purchase an outdoor rug (normally from $129) that's easy to care for.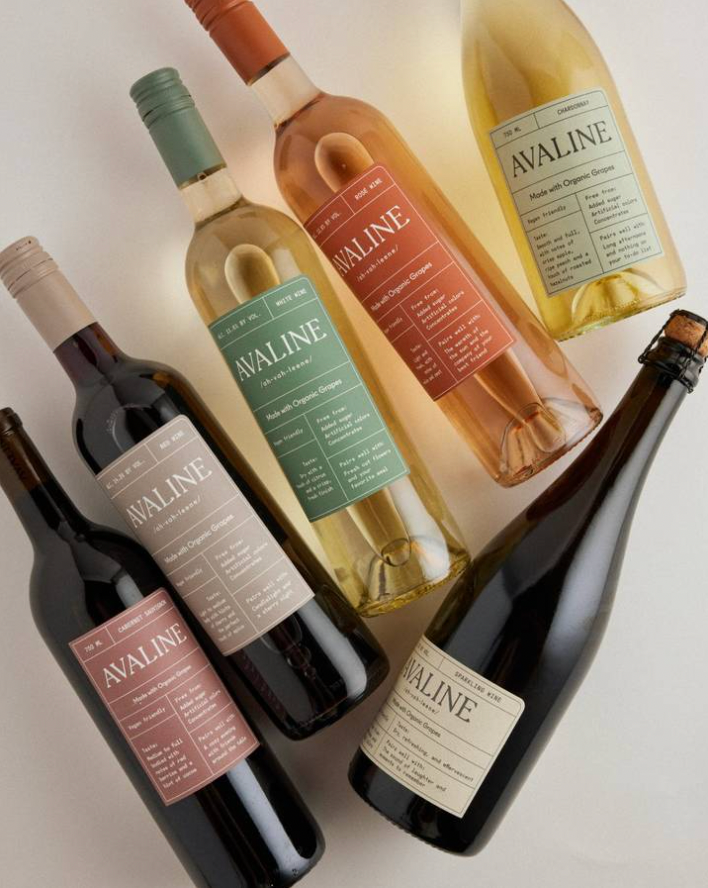 Get a head start on replenishing your wine collection (ideal with all these holiday parties coming up) via Avaline's organic and delicious wines. From now until November 25, take 20 percent off sitewide (plus free shipping on orders of $150 or more) with code EARLYBFCM. From November 25 – 28, the discount will apply automatically.
What to buy:
Since you need to hit six bottles for free shipping, make things easy on yourself with the Intro Set (normally $160), which includes each of Avaline's core wines.
For something a little more special, go with the Holiday Collection (normally $175) and get six limited-edition wines from around the world.
True Botanicals is known for its luxurious face oils and serums, and this is your chance to nab their $100-plus bestsellers at a discount. They're offering at least 20 percent off on all orders, with up to 30 percent off larger carts, from November 14-28 with the code TRUEVIP2022.
What to Buy:
The Pure Radiance Oil – Renew (normally $110) is clinically proven to reduce the appearance of wrinkles and fine lines, and its superb blend of Omega 3 fatty acids and natural oils will leave your skin moisturized and glowing.
If you're ready to dive into a whole new routine, now's the time. Shop Brooke Shields' three-step routine (normally $211) at a discount.
Vegamour is offering 25 percent off its volume- and growth-boosting haircare from November 19 – 24 with code 25FRIDAY. And on November 25 and 26, it's boosting the discount up to 30 percent off plus a full-size gift with code 30FRIDAY.
What to buy:
Achieve thicker, fuller-looking hair in just a few weeks with Vegamour's signature GRO Hair Serum (normally $58).
Looking to keep your gray hairs to a minimum? Go with Vegamour's GRO Ageless Gray Delay Supplements (normally $78) to preserve your hair's natural pigment while also boosting shine and fullness.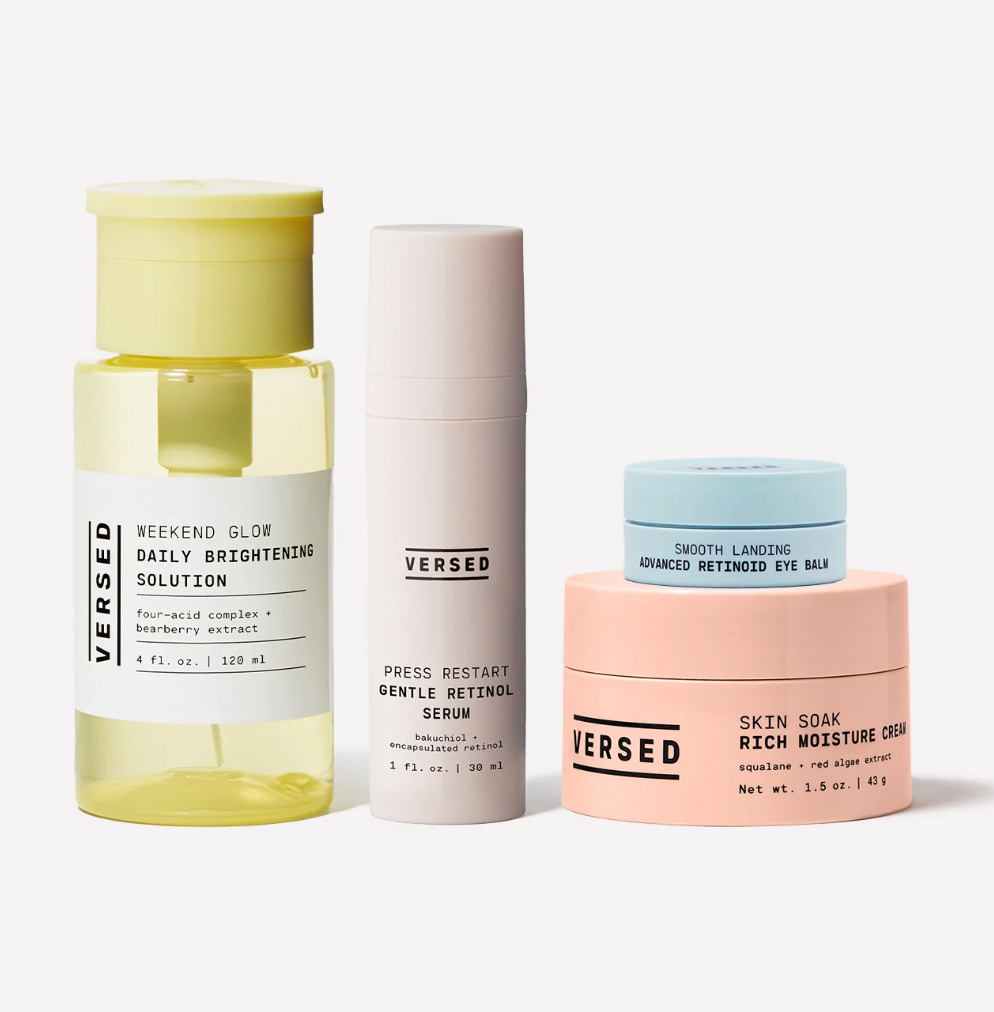 According to Versed, high-quality skincare really doesn't have to break the bank. The accessible clean beauty company is rolling out its holiday deals in phases:
Nov. 21 – Nov. 24: 15 percent off with code EARLYBF.
Nov. 25 – 27: 20 percent off plus a free full-size Dew Point moisturizer with TGIBF20.
Nov. 28 – 29: Up to 50 percent off sitewide, no code needed.
Note that these discounts don't include bundles!
What to buy:
The Mood Lighting Luminizing Glow Drops (normally $18) even out your skin's appearance while giving you a healthy glow even in the depths of winter. Sign us up.
Go with the Auto Save Advanced Restoring Serum (normally $25) to keep skin clear and lifted.
W&P's durable and thoughtfully designed food storage and kitchen collections make the perfect gift for the organization fiend in your life…even if that person is you. They're offering 25 percent off sitewide from November 20 – 28.
What to buy:
For every sale from its Insulated collection, W&P is donating $2.50 to City Harvest through the end of the year to help feed families in need. Invest in a tumbler (normally $40) or leak-proof bottle (normally $35) that will keep your drink the right temperature for hours on end.
Kick your plastic bag habit with the help a set of W&P's silicone Porter Bags (normally $70), which come with a bunch of sizes and are dishwasher-safe for repeated use.
Step up your entire haircare routine — from clips and ties to shampoo and towels — during Kitsch's sale event. Kitsch is offering up to 60 percent off sitewide plus daily deals through November 30, no code needed.
What to buy:
Silk pillowcases (normally from $19) are better for your skin and hair, and Kitsch's are as reasonably priced as they come.
These Holiday Scrunchies (normally $8) are beautiful, festive, and easy on your hair.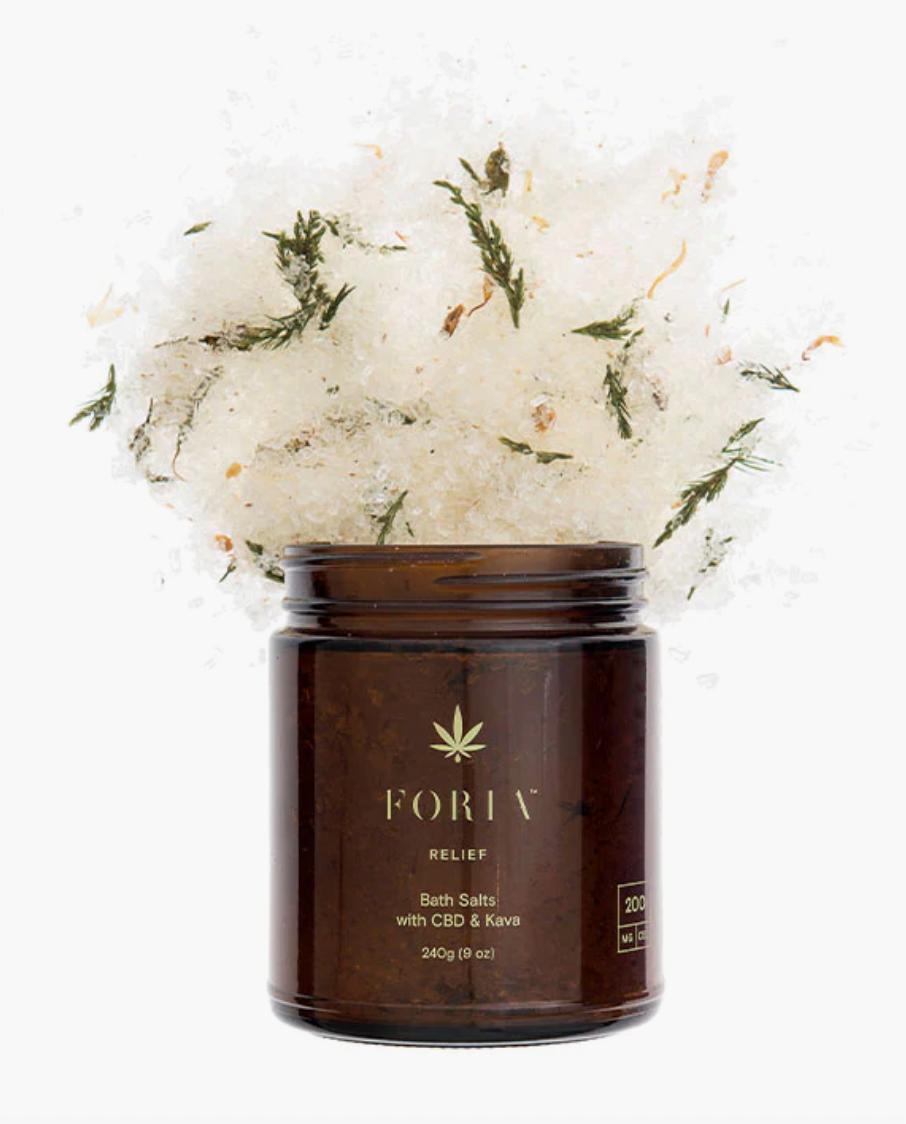 Foria brings the power of CBD to women's health, with a powerful lineup of intimacy, relief, and wellness products formulated to make sex and everyday life more enjoyable. Take 30 percent off sitewide from November 18 – 28.
What to buy:
KCM readers are big fans of Foria's Intimacy Suppositories (normally $20), which are meant to increase arousal and soothe tension both before and after sex.
For more general relief, go with Foria's Relief Bath Salts (normally $38) to soothe muscle soreness or period cramps.
Cloud Paper is best known for its bamboo-based toilet paper and paper towels that help cut back on a major driver of deforestation, but the company has a new product to be excited about: The Swish Cloth, a compostable paper towel alternative that lasts for months. Cloud Paper is offering 20 percent off 3-packs of its take on the Swedish dishcloth from Nov. 24 – 28 with code BF2022.
What to buy:
We especially like the mushroom design, but you can't go wrong with the other options (normally $18), either.
Girlfriend Collective is offering 35 percent off its collection of size-inclusive activewear — and up to 70 percent off select styles — from now until December 9. Plus, Girlfriend is going the extra mile by donating one item of equal or greater value to an organization in need for every piece sold during the sale. Talk about making your dollars stretch further.
What to buy:
True to its name, Girlfriend Collective's Luxe Collection is luxuriously soft while still being moderately compressive. The leggings (normally $92) will become your go-to's in a heartbeat.
Cozy up in the Recycled Half-Zip Fleece (normally $128), which is as warm and cozy as wearing a giant teddy bear and is slightly cropped for a versatile fit.
Ditch your overpriced razor for Billie's super effective, clean personal care products. From now until December 7, they're offering 20 percent off on orders of $20 or more with code SHOP20.
What to buy:
No surprises here! We're recommending Billie's Iconic Trio Shave Set, which comes with a razor handle, two blades, a magnetic holder you can stick to your shower wall, lightweight shaving cream, and an exfoliating pre-shave body buffer, all for $25.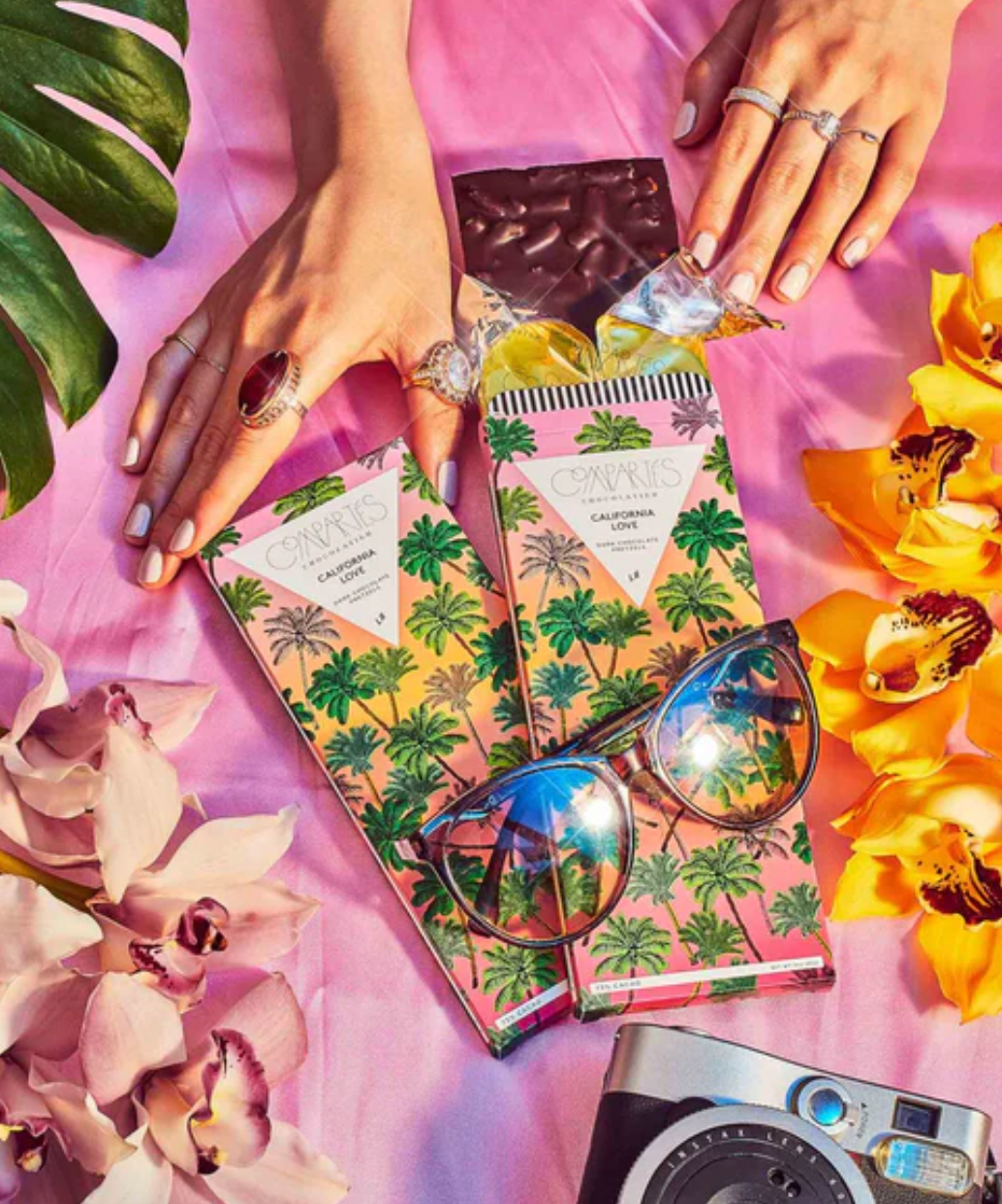 If you're ever really struggling on the gifting front, you really can't go wrong with some nice chocolate. Compartés' handmade chocolates come in a wide range of inventive flavors, textures, and giftable forms (including vegan versions!) and they're offering 20 percent off all chocolate bars from November 25 to 29 this year. 
What to buy:
For anyone who insists on dipping fries in their chocolate milkshake, the Potato Chip Crisp Chocolate Bar (normally $10) is the one for you. It's perfectly sweet and salty, with crunchy bits of chips and creamy milk chocolate.
For your loved one with dietary restrictions, look no further than the vegan chocolate bars, which are free of gluten, dairy, and soy, but certainly don't skimp on flavor.
This female-founded home goods brand is offering 25 percent off much of its collection from now until November 27, no code needed.
What to buy:
Take this opportunity to stock up on classy home decor ahead of the holidays like this beautiful resin cheeseboard (normally $190) or this plush throw blanket (normally $168) your family will fight over.
Don't miss this rare opportunity to score some ultra-cozy winter knitwear from Sh*t That I Knit, which is offering 25 percent off its whole collection, plus free shipping on orders over $50.
What to buy:
When it comes to STIK, you can't go wrong with one of their signature beanies hand-knitted by women in Peru. And we're extra excited about the new NFL Collection featuring beanies from your favorite football teams. 
Whether you're in the market for a new sweatsuit, a comfortable but party-ready dress, or an underwear refresh, Pact has it all with their eco-friendly organic cotton apparel collection. Take 20 to 50 percent off your faves through November 29.
What to buy:
We're loving the Studio Quarter Zip (normally $84), which is great on its own or layered over a turtleneck for extra warmth. 
You might have spotted Katie wearing her Downtime Sweatpants (normally $74) and matching Downtime Raglan Sweatshirt (normally $64), which are both now deeply discounted and selling fast.