Elvis's ex disputes the validity of her daughter's final wishes.
Just weeks after the tragic death of Lisa Marie Presley, the will she left behind is being contested by her mother, who has cast doubt on whether the most recent version of the document was actually authorized by her late daughter.
Lisa Marie, 54, died on Jan. 12 following an incident of cardiac arrest. As the only child of music legend Elvis Presley, she controlled her father's iconic Graceland property as well as a 15 percent stake in his estate. After Lisa Marie's passing, it was announced that her will allocated those assets to her three daughters: 33-year-old Riley Keough, a successful actress who Lisa Marie had with her first husband, and 14-year-old twins Harper and Finley Lockwood, who were born during her fourth marriage. (She did have a fourth child, son Benjamin Keough, who died by suicide in 2020.)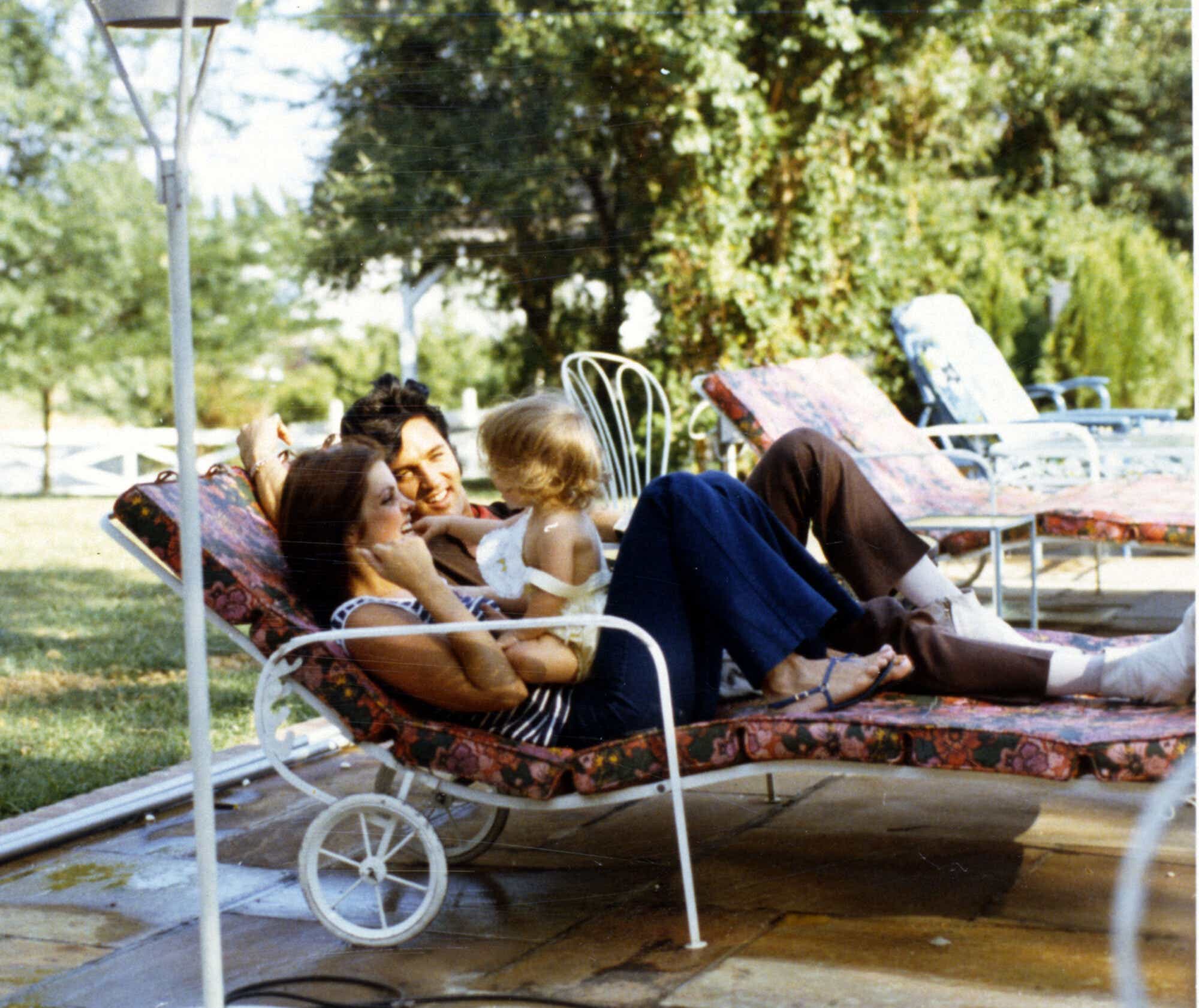 But the instruction to pass Lisa Marie's trust on to her daughters is now being disputed by Priscilla, Elvis's only spouse, who was married to the King from 1967 to 1973. She's questioning whether the most recent amendment was really the work of Lisa Marie — and following some public criticism over that speculation, Priscilla released a public statement explaining that her commitment to the truth is a reflection of her love for both her daughter and her ex-husband.
"I loved Elvis very much as he loved me. Lisa is a result of our love. For anyone to think anything differently would be a travesty of the family legacy and would be disrespectful of what Elvis left behind in his life," Priscilla said. "Please allow us the time we need to work together and sort this out. Please ignore 'the noise.' As I have always been there for Elvis' legacy, our family and the fans, I will continue to forge a pathway forward with respect, honesty, dignity, integrity and love."
To better understand Priscilla's argument about Lisa Marie's will, let's take a quick look back at what's happened to Elvis's estate over the last few decades, which is outlined in detail on Graceland's official website.
When the "Can't Help Falling in Love" crooner died in 1977, his father Vernon Presley became the executor and trustee of Elvis's estate. Vernon was also listed as one of three beneficiaries; the other two were Elvis's daughter and his grandmother, Minnie Mae Presley. By 1980, Lisa Marie was the only surviving heir, and Elvis's will dictated that her inheritance would be held in trust until she turned 25.
That birthday came in 1993, and Lisa Marie created a new trust (called, fittingly, The Elvis Presley Trust) through which to manage the affairs of her father's estate. Priscilla and the National Bank of Commerce were both listed as trustees. That held until 1998, when Priscilla "chose to redirect her efforts by moving to an advisory position, continuing her close involvement and support while focusing more time on her own ever-expanding individual pursuits as a successful actress and businessperson," as the official Graceland history puts it. In 2005, Lisa Marie sold a majority of her shares of Elvis Presley Enterprises, the business entity affiliated with the trust.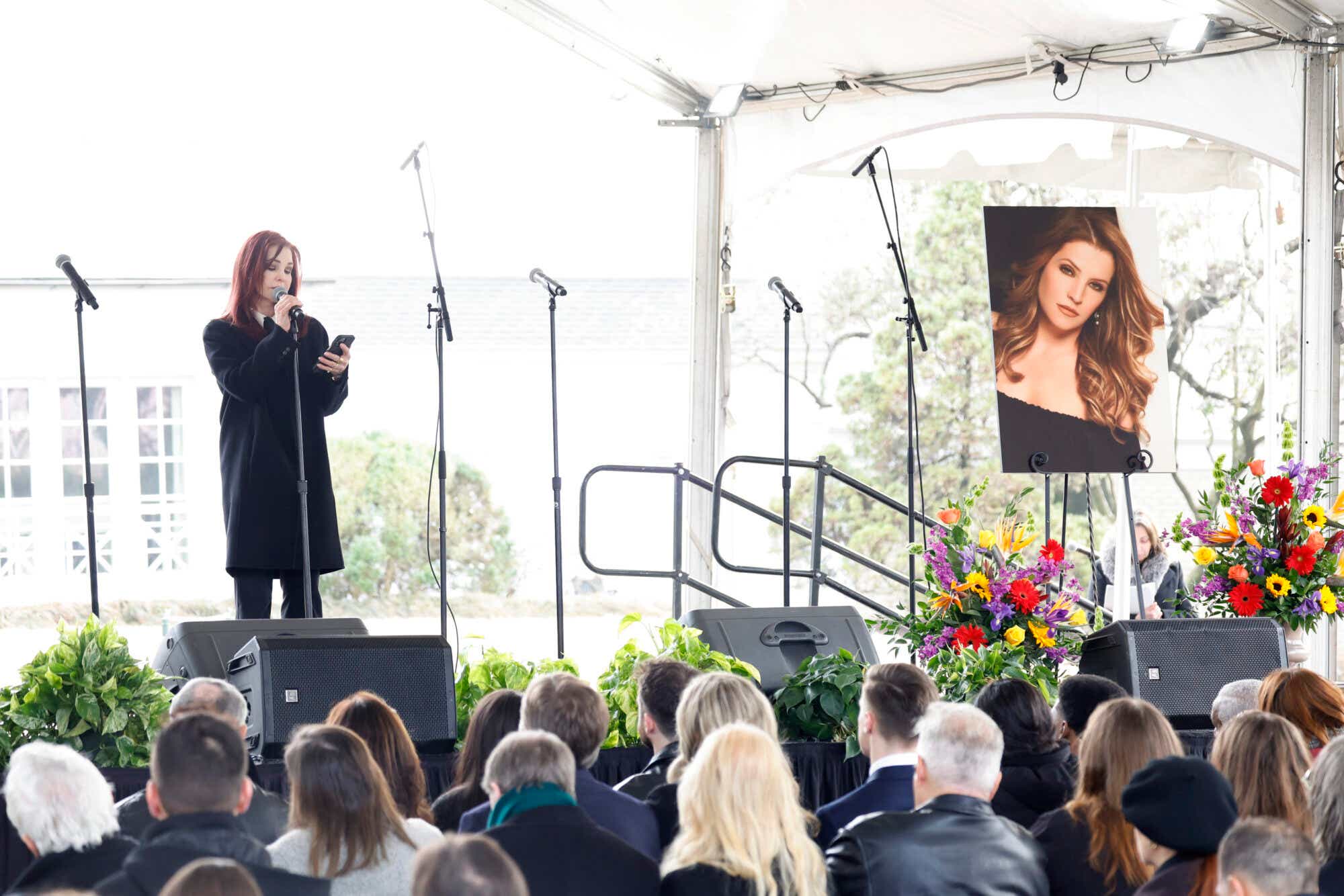 Lisa Marie first wrote her will in 1993, then amended it in 2010. That will listed both Priscilla and Lisa Marie's business manager Barry Siegel as co-trustees.
However, according to new court filings, Priscilla discovered after Lisa Marie's death that a new amendment had been filed in 2016, which removed her mother and business manager from their trustee roles and replaced them with Lisa Marie's children. The problem — according to Priscilla, at least — is that this latest document seems sketchy.
Among those complaints are what Priscilla calls "many issues surrounding the authenticity and validity" of the 2016 amendment. She claims she was never notified about the changes when Lisa Marie was alive, and that there was no witness or notarization of Lisa Marie's signature, which the petition claims is "inconsistent" with her usual signature. Priscilla is hoping the court will invalidate this 2016 version and declare the 2010 amendment to be "the authoritative and controlling document."
Friends of Lisa Marie, however, say that removing her mother and business manager from the agreement is exactly what she wanted. In fact, one source told PEOPLE that Lisa Marie "did not have a relationship" with Priscilla by the time she executed this final amendment to her will in 2016.
"Lisa lived her life authentically. … She wouldn't remain quiet when she was being taken advantage of," this friend told the magazine. "At the end of the day, these are her wishes, and there's no question as to what her wishes were. No one's going to be able to reinvent the last seven or eight years and say no, no, no."
Some of the bad blood has been well documented. In 2018, Lisa Marie sued Barry Siegel, the business manager who was once a co-trustee along with Priscilla, claiming that her trust, once valued at $100 million, had been reduced to a mere $14,000 "through [Siegel's] reckless and negligent mismanagement and self serving-ambition."
So, why all the fuss now over a fortune that has since been squandered? Well, in this case, there's plenty of opportunity for more money to be made in the future.
During a 2002 interview with our own Katie Couric, Priscilla admitted it was "a shock" to learn upon Elvis's death that there wasn't much money left — and the situation was so dire that Graceland was almost lost.
"[Elvis] was very extravagant," Priscilla said. "He spent everything, really, that he had. He splurged. It's as simple as that."
But in a stroke of business genius, Priscilla opened Graceland to tourists in 1982, welcoming enormous crowds each day who wanted to honor their fallen idol — and pay for the privilege. These visits were pulling in a reported $15 million per year by the time Priscilla spoke with Katie, and the property continues to be a popular destination in Memphis.
But the friends of Lisa Marie who spoke to PEOPLE say Priscilla's removal from the trust was fair and legal — and that it sets up Lisa Marie's older daughter Riley to take care of her younger siblings.
"There's substantial documentation that basically Lisa was the only trustee," the inside source said. "Priscilla did not participate in anything, as [Siegel also] hadn't for years before. … At the end of the day, a trustee is supposed to have limited power — they're supposed to not be able to do anything bad or stupid. No one can argue that Riley being the trustee is going to not be to the benefit of the twins."
It's likely we'll continue to hear a whole lot about this famous family, and not just from this legal dispute. Actor Austin Butler was nominated for an Oscar this year for his portrayal of Elvis in the biopic helmed by Baz Luhrmann, and director Sofia Coppola is currently prepping a film about Priscilla.