We've rounded up the best self-care products to treat yourself.
In our opinion, you don't need a reason to treat yourself to some self-care to improve your mental (and sometimes physical!) health. So we've rounded up our favorite self-care items, as well as some seasonal products to help you celebrate spring! Slip into your favorite pajamas, grab your go-to slippers, and unwind with one of these remedies that are sure to please.
#1 Dr. Teal's Epsom Salt Bath Soaking Solution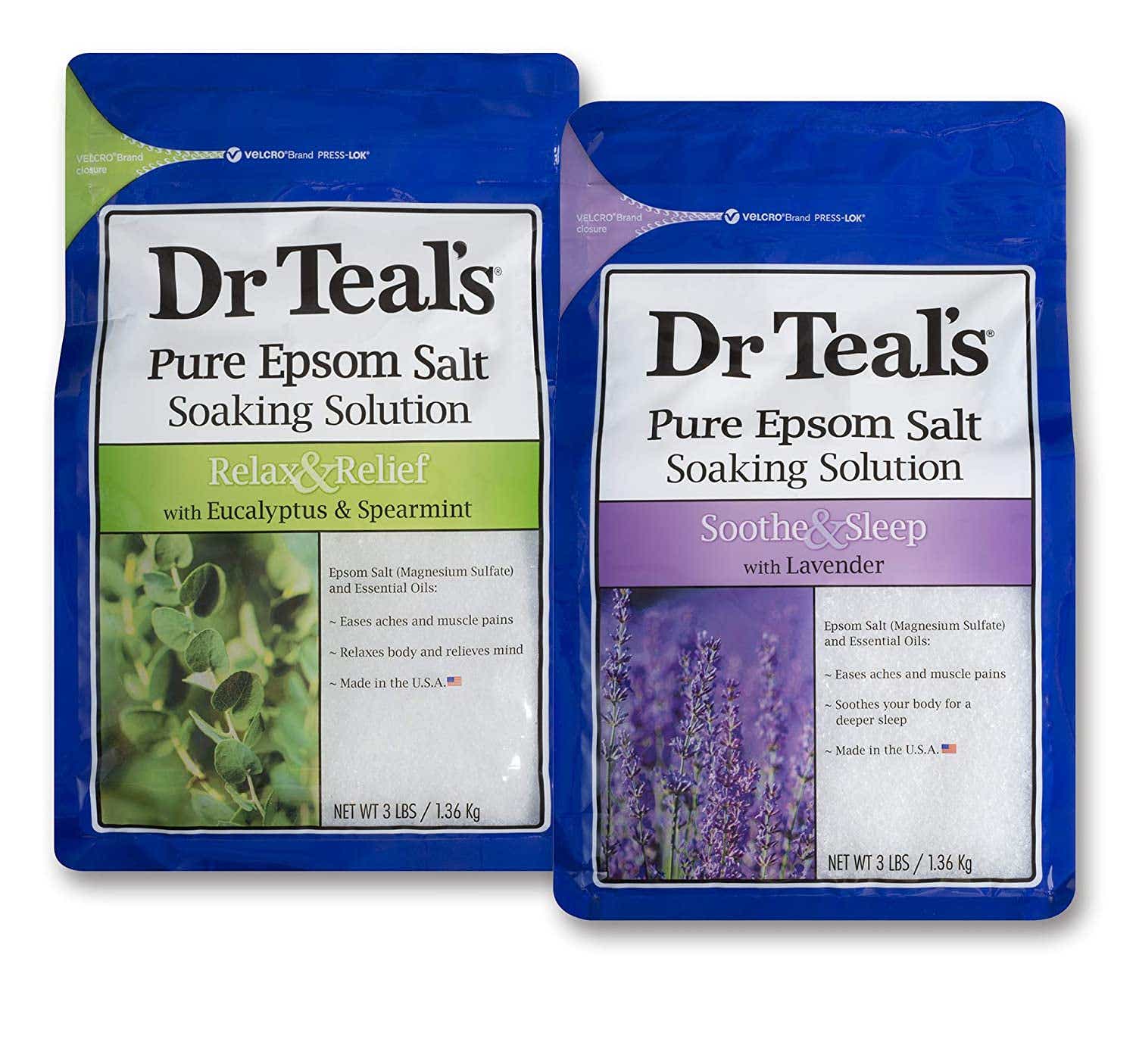 KCM's Amanda says there's nothing better than Dr. Teal's Epsom Salt: "I've been lifting heavier weights in the gym. I love soaking in epsom salts to soothe any sore muscles. They also just smell amazing and they add a touch of luxury to your bath without breaking the bank." Simply add 2 cups of Dr. Teal's to a warm bath and soak for 20 minutes. You'll feel relaxed and ready to go. Amanda loves the lavender scent, but you can choose from Coconut Oil, Milk & Honey, Eucalyptus and Spearmint, and more. 
Buy Here: $18.95
#2 Briogeo Deep Conditioning Hair Mask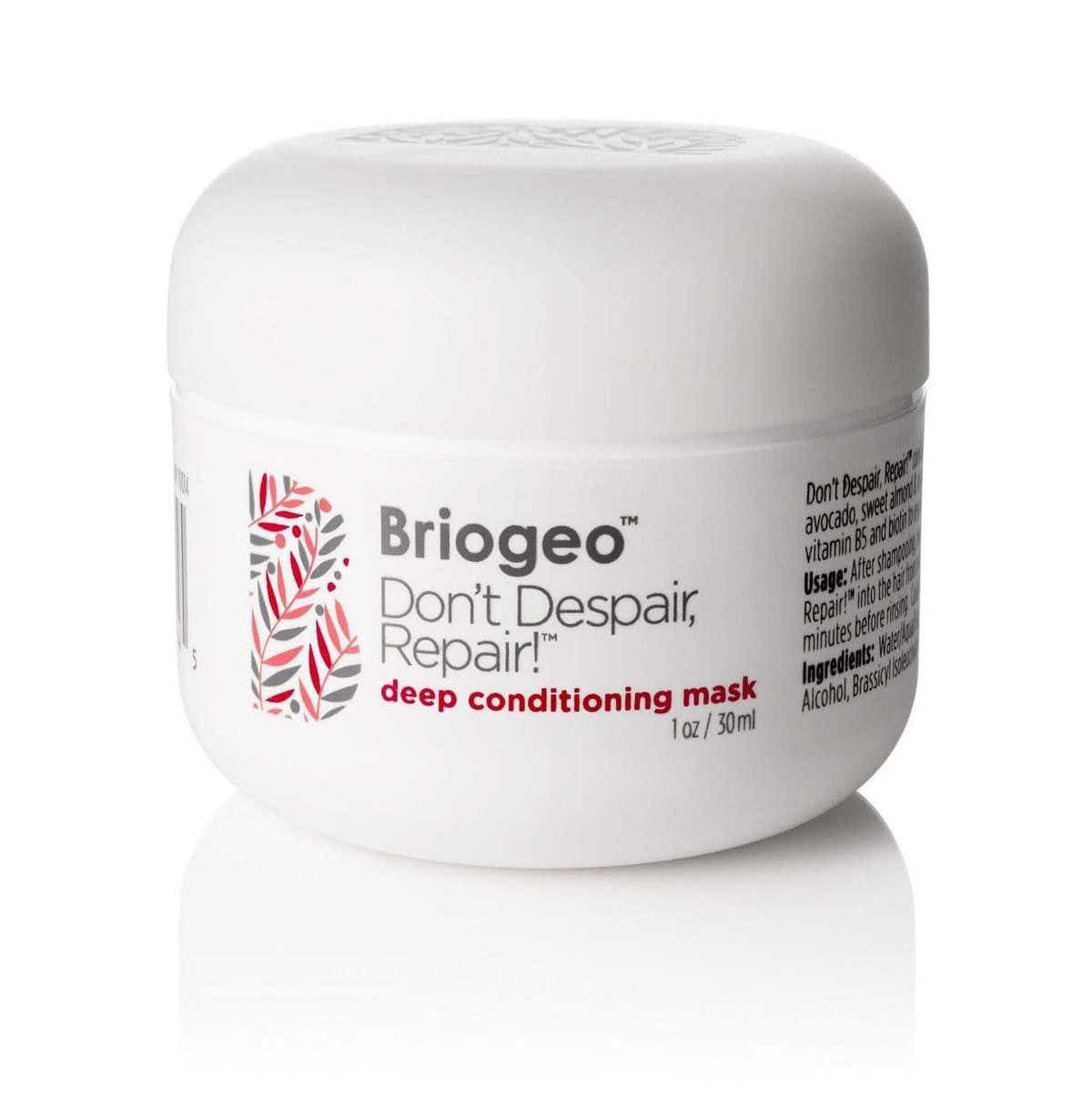 Say hello to your hair's new best friend. KCM's Victoria swears by this Briogeo Deep Conditioning Hair Mask. "It's my all time favorite and makes my hair feel so smooth and healthy," she said. It's been clinically shown to boost hair strength and shine while preventing split ends, dryness, and breakage. Split ends, be gone! 
Buy Here: $36
#3 Huile Prodigieuse Multi-Purpose Dry Oil, 100ml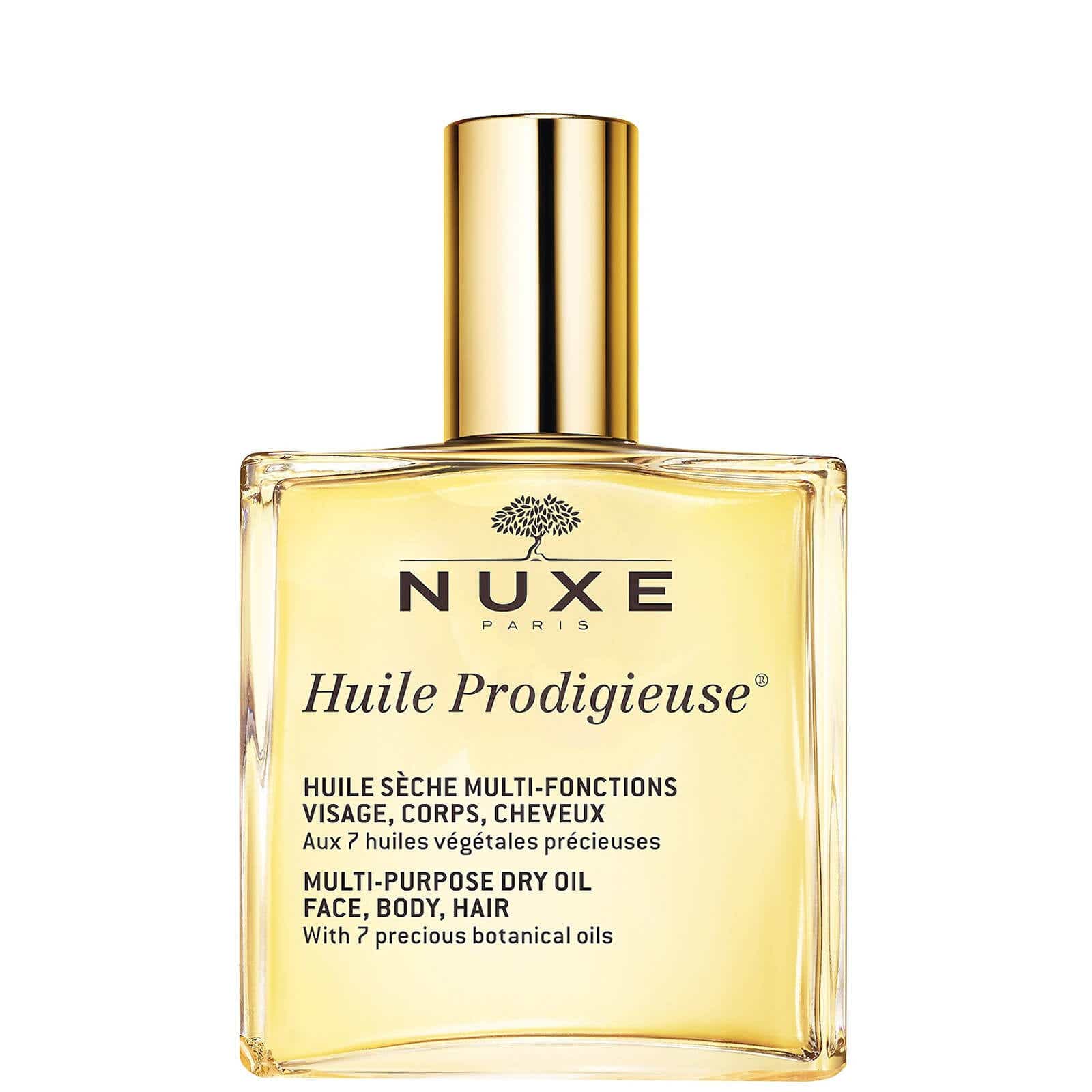 KCM's Laura can't live without this hair and body oil from Huile Prodigieuse. "It smells amazing, and I cannot resist," she said. It contains 98% natural origin ingredients and features notes of orange blossom, magnolia, and vanilla. 
Buy Here: $42
#4 Fresh Honeysuckle Eau de Parfum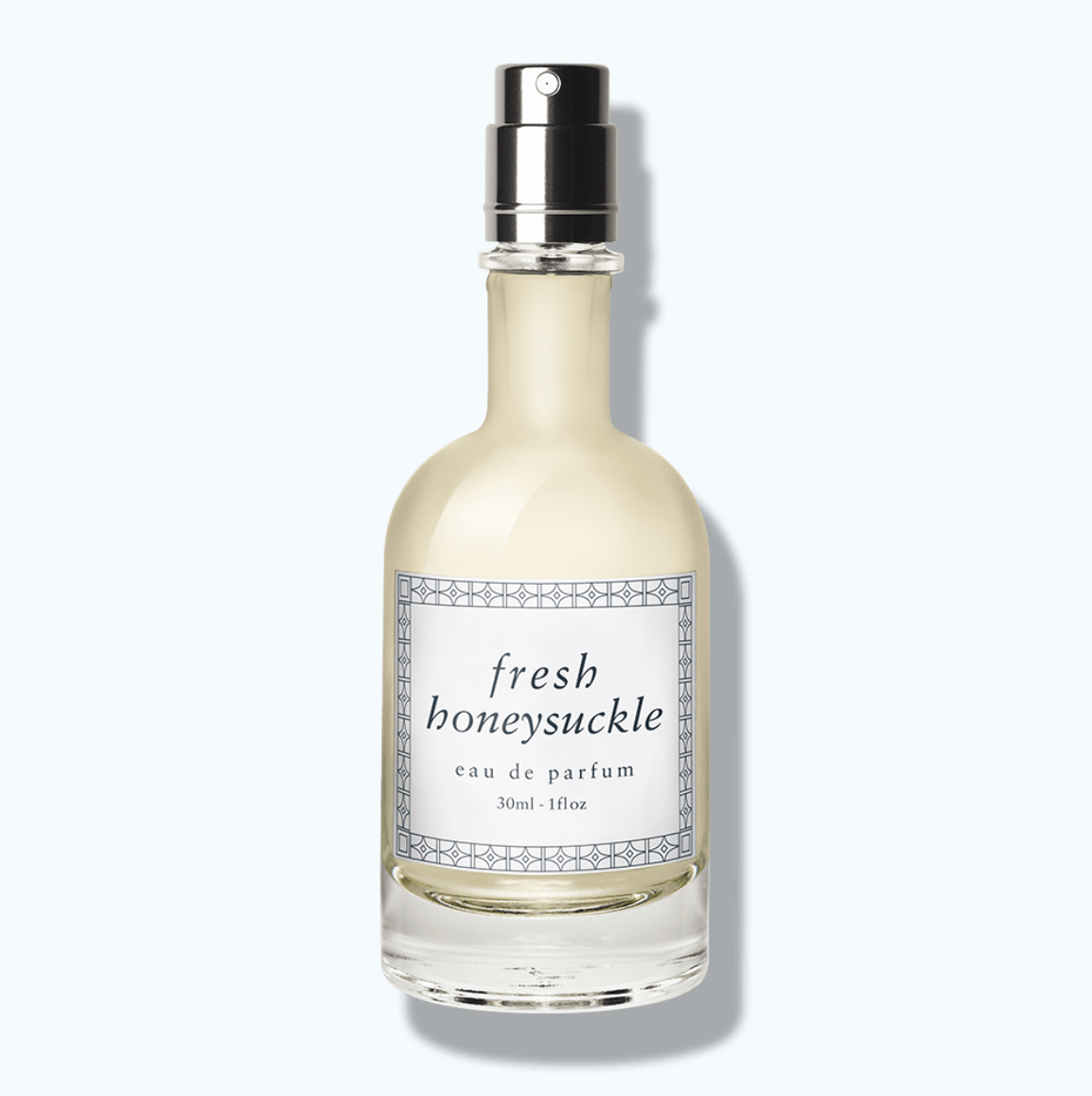 Looking for a new spring fragrance? Try this Honeysuckle perfume by Fresh. KCM's Aneri says this is her go-to and loves the notes of blue cyclamen, dark plum, and sunny musk. It's one of their best-sellers, and will last you many spring days to come. 
Buy Here: $50
#5 Alo Muse Lounge Set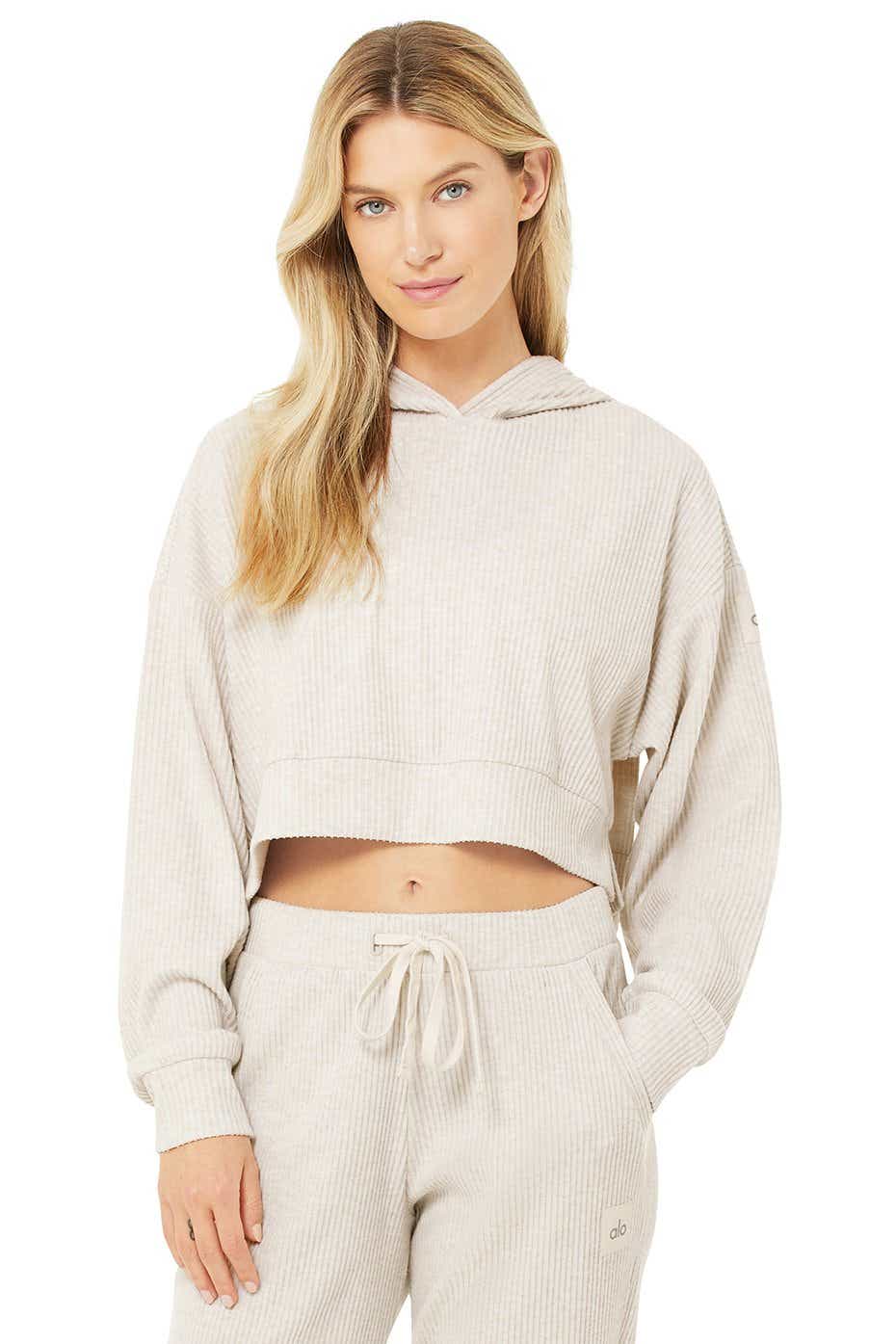 You may have spotted this everyday Alo lounge set on Instagram. KCM's Julia finally caved and has no regrets. "Chances are you've seen one of your favorite influencers wearing this outfit (hello, @halfbakedharvest). It's so comfortable and looks chic, which can't be said for all lounge sets. You'll wear it everyday," Julia said. It comes in six different colors, has a top and bottom sold separately, and was designed to uniquely fit to flatter every size.
Buy Here: $88
#6 The Everyday Linen Robe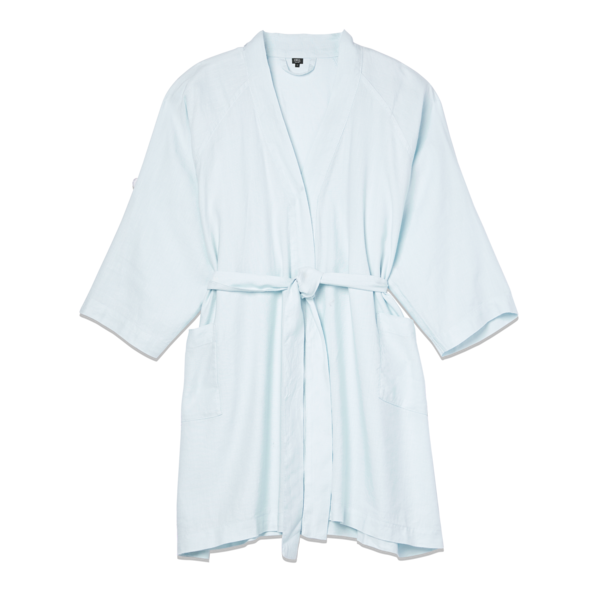 Calling all Cravings by Chrissy fans! Treat yourself to Chrissy's Everyday Linen Robe. It's simple yet chic, and comes in five different colors. Slip into your robe, order takeout, pour a glass of wine, and enter full relaxation bliss. The best part? The belt is attached at the back, so you don't have to worry about losing it when you throw it in the washing machine. 
Buy Here: $88
#7 Essential Oil Diffuser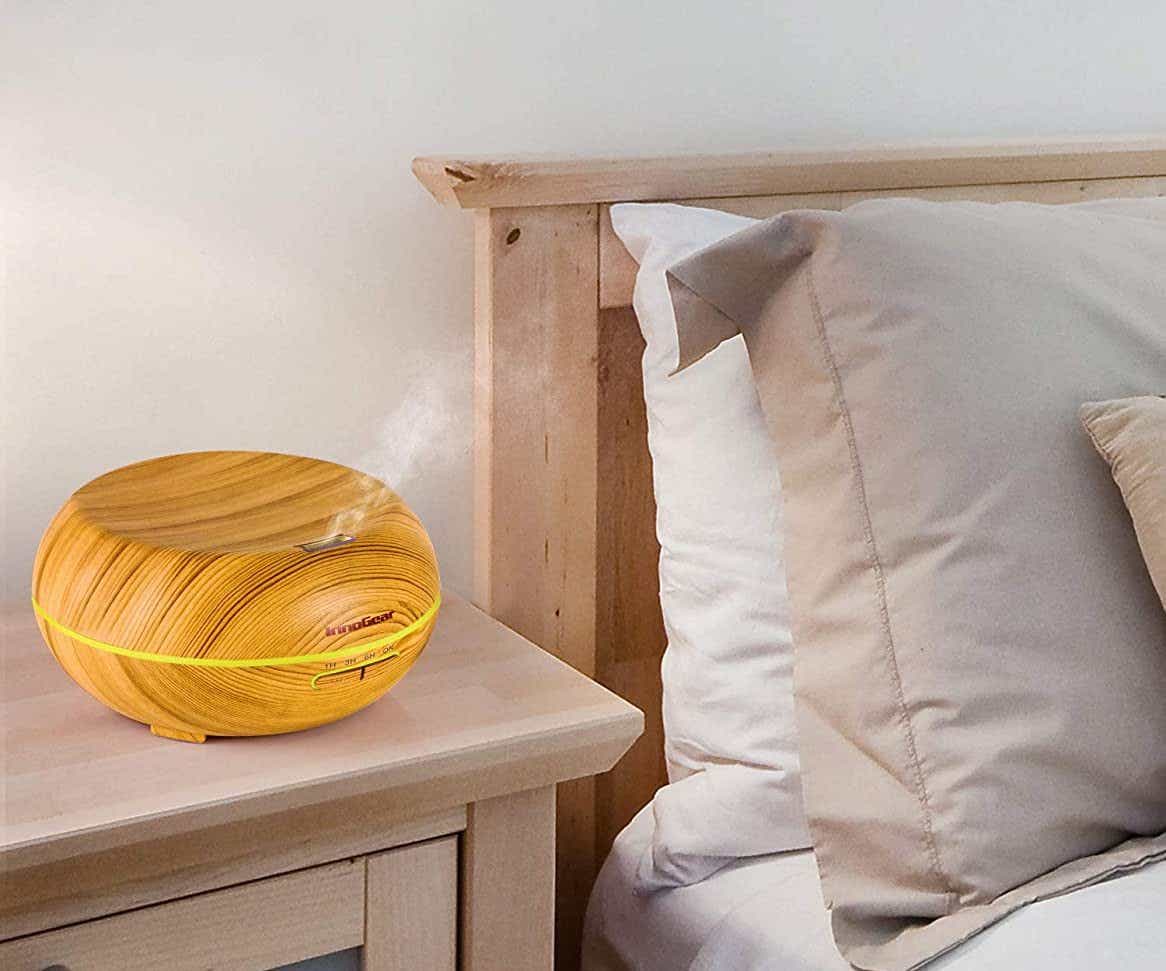 Was your day packed with endless Zoom calls and emails? Unwind with this essential oil diffuser. It's easy to refill, clean, and will shut off automatically when the water is about to run out. It's also multifunctional — serving as not just a diffuser, but also a vaporizer and humidifier that adds moisture to the air. Pair it with this set of six essential oils, and you can thank us later. Namaste…
Buy Here: $20
#8 Aquis Hair Towel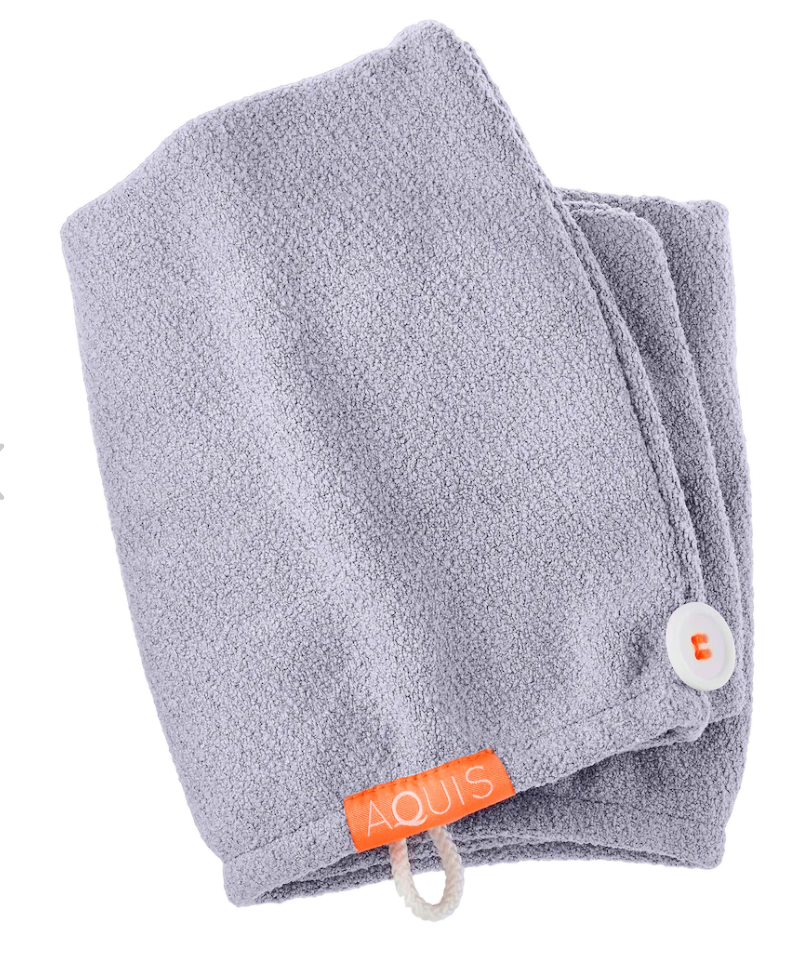 KCM's Eliza is obsessed with this hair turban. It's perfect for all types of hair and easy-to-use. Even better? It's proven to cut drying time by 50 percent while also improving the overall health of your hair. "I'm super lazy when it comes to hair care. I rarely blow dry, and this hair turban has made my morning routine so much better. I highly recommend it for the person who doesn't have time for the full blow-out each morning," Eliza said.
Buy Here: $30
#9 Foam Roller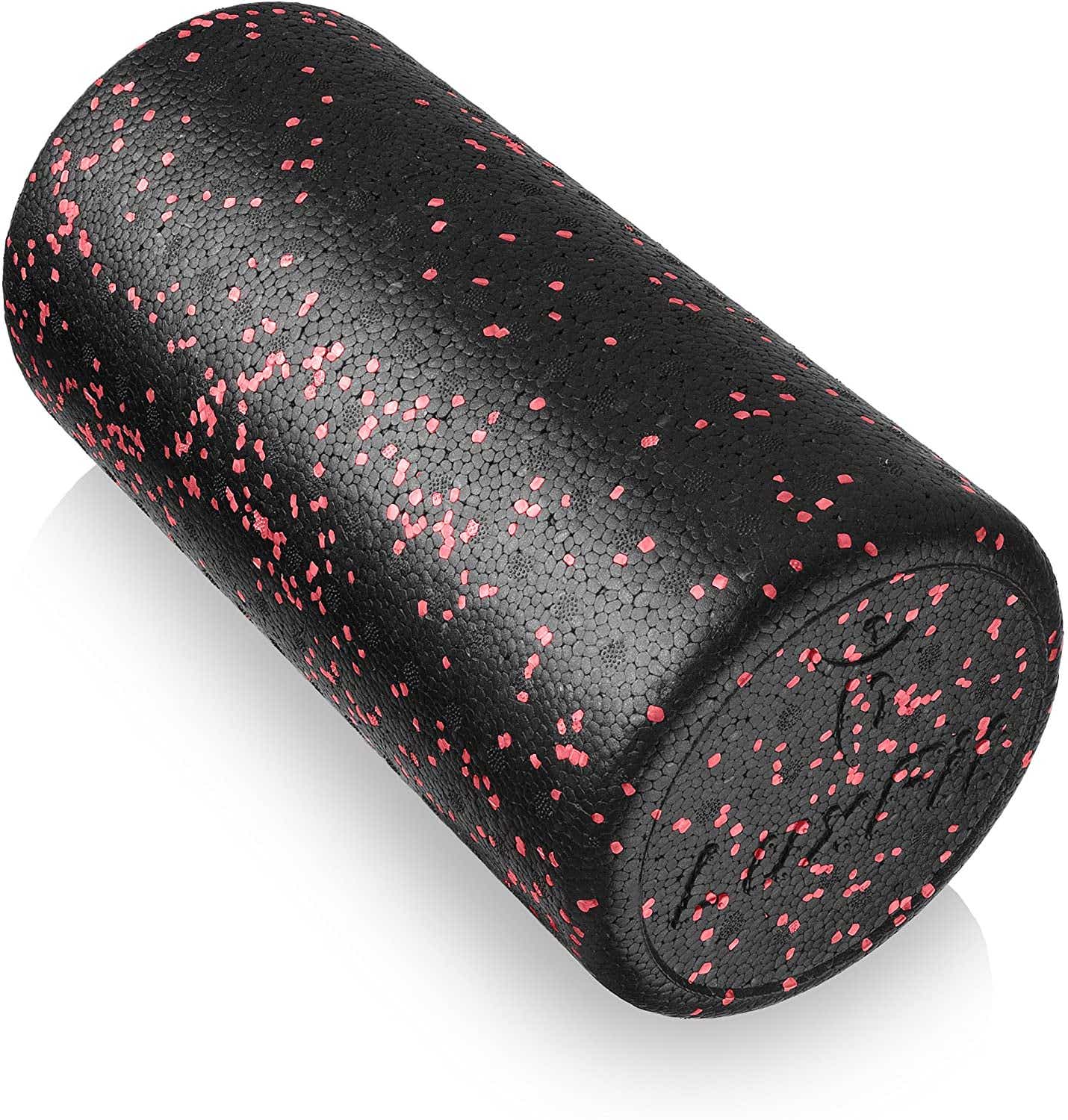 If you're on a fitness kick, roll out your muscles with this foam roller. "It helps with any back and leg muscles aches and is a great way to warm my muscles up before working out," KCM's Amanda said. 
Buy Here: From $9.76
#10 Bath & Body Works Pillow Mist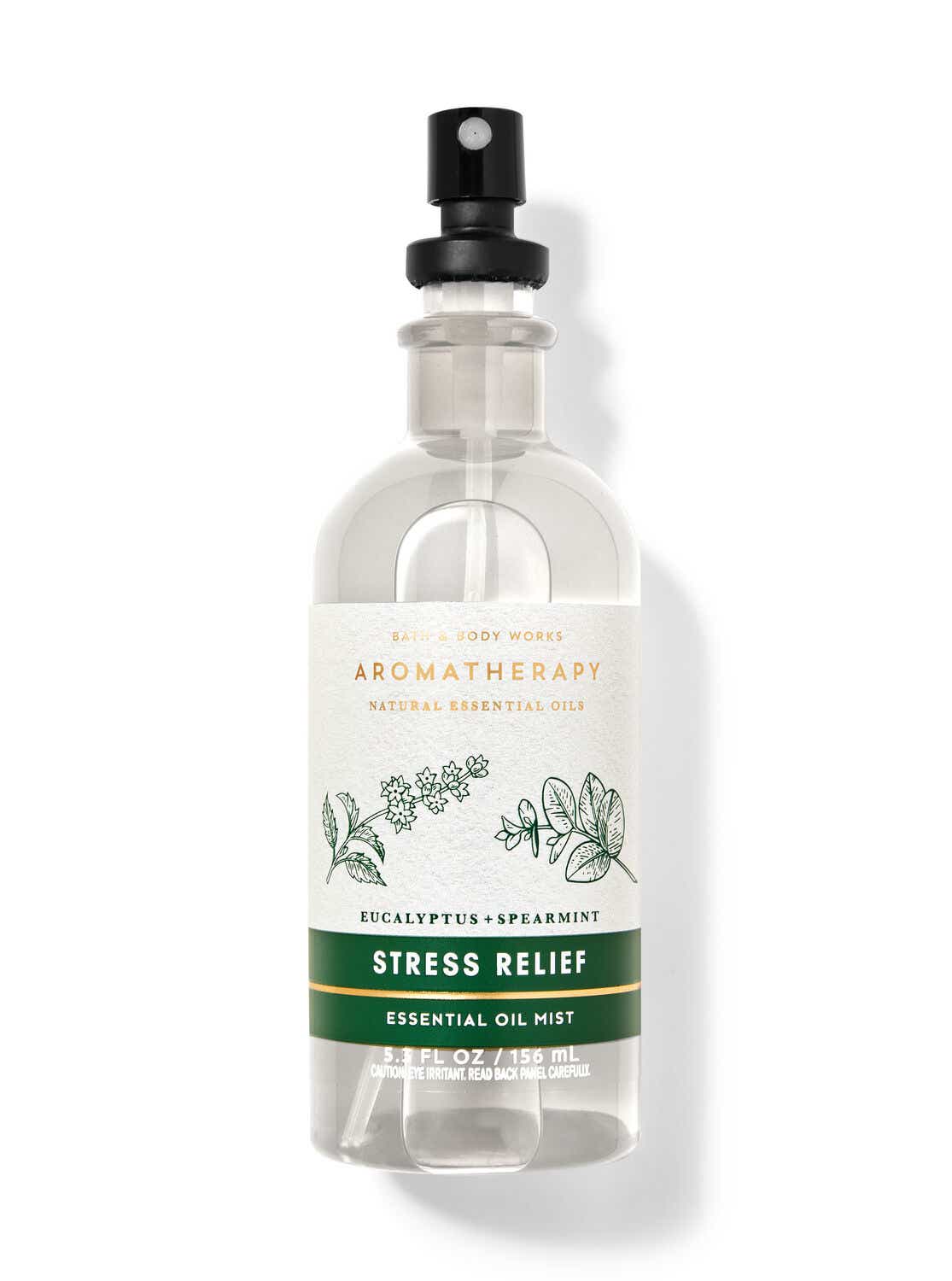 This product not only smells amazing, but actually helps ease your mind. Use as a fragrant body spray, as an aromatic shower mist or to freshen up your pillows and linens. The eucalyptus oil helps clear the mind, while the spearmint oils work to soothe and uplift.
Buy Here: $13.50
#11 Sydney Hale Candle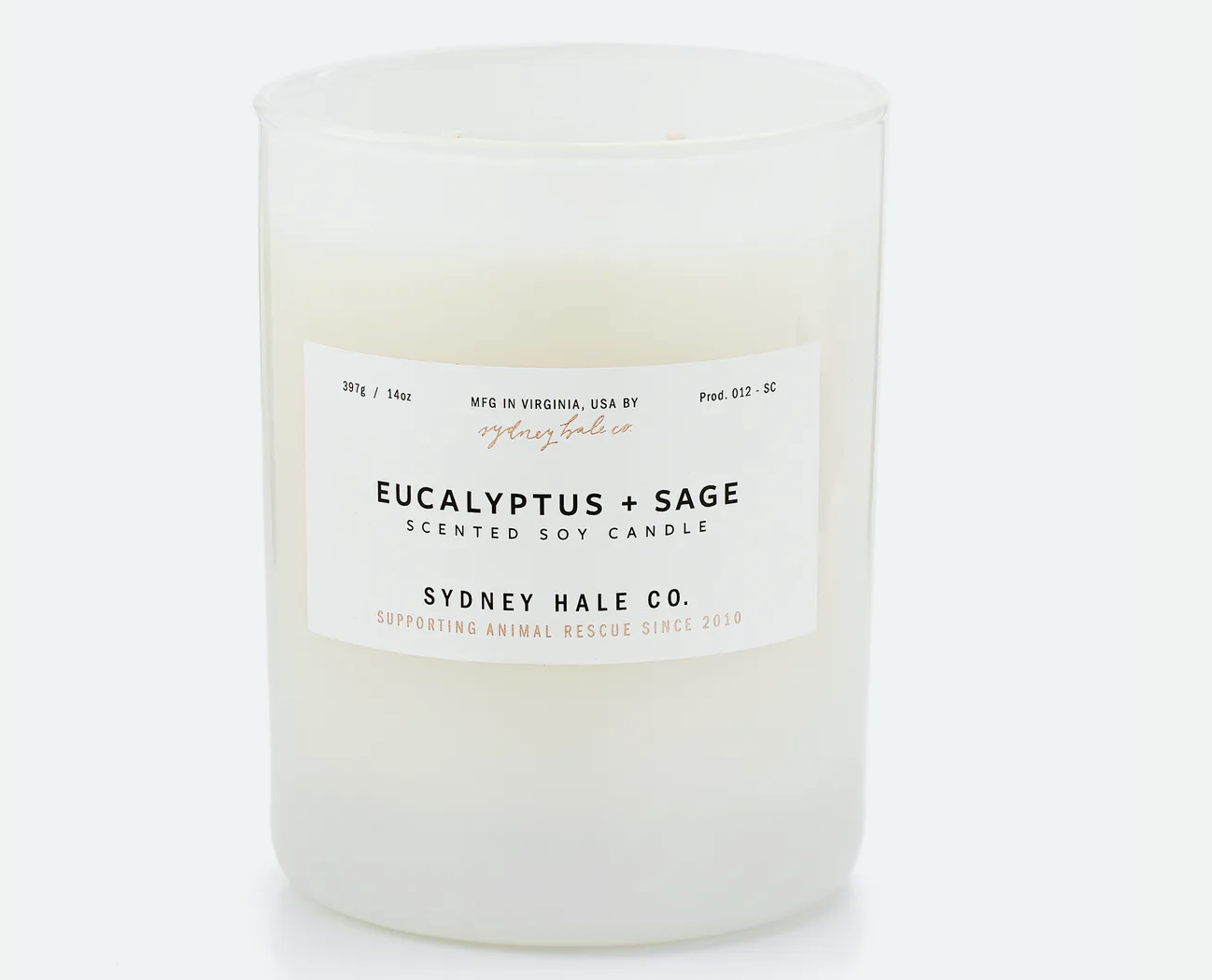 KCM's Emily says this candle is one of her favorite indulgences: "The smell is absolutely magical and immediately soothes me." This candle has a premium soy wax blend and a double cotton wick for maximum burn time. 
Buy Here: $30
Products you buy through our link might earn us a commission.