Products you buy through our links might earn us a commission. We update links when possible, but please note that all prices are subject to change.
Father's Day is right around the corner, which means it's time to start shopping for the person who might be the hardest to please in your life. But, you can't avoid it. Every father deserves a little something on the holiday, just to show them how much you care. We also believe, however, that you deserve a little help in tackling this task.
We've gone to Molner for some of his gifting advice for Father's Day (gifting a guy who golfs?) but we'd like to think Team KCM is pretty good at gifting, too.
For the dad who loves to cook, appreciates a solid glass of bourbon, or is always on top of the latest fashion trends, there are plenty of retailers that offer curated gift boxes to suit his fancy. Want to show him how special he is by getting him something seriously custom? We found some companies that include a quiz so they can create a box unique to him. Not sure where to start with your Father's Day gifting? Here are some gift baskets for men we're considering sending all the father figures in our lives.
The 10 Best Gift Baskets for Men
Peak Starter Set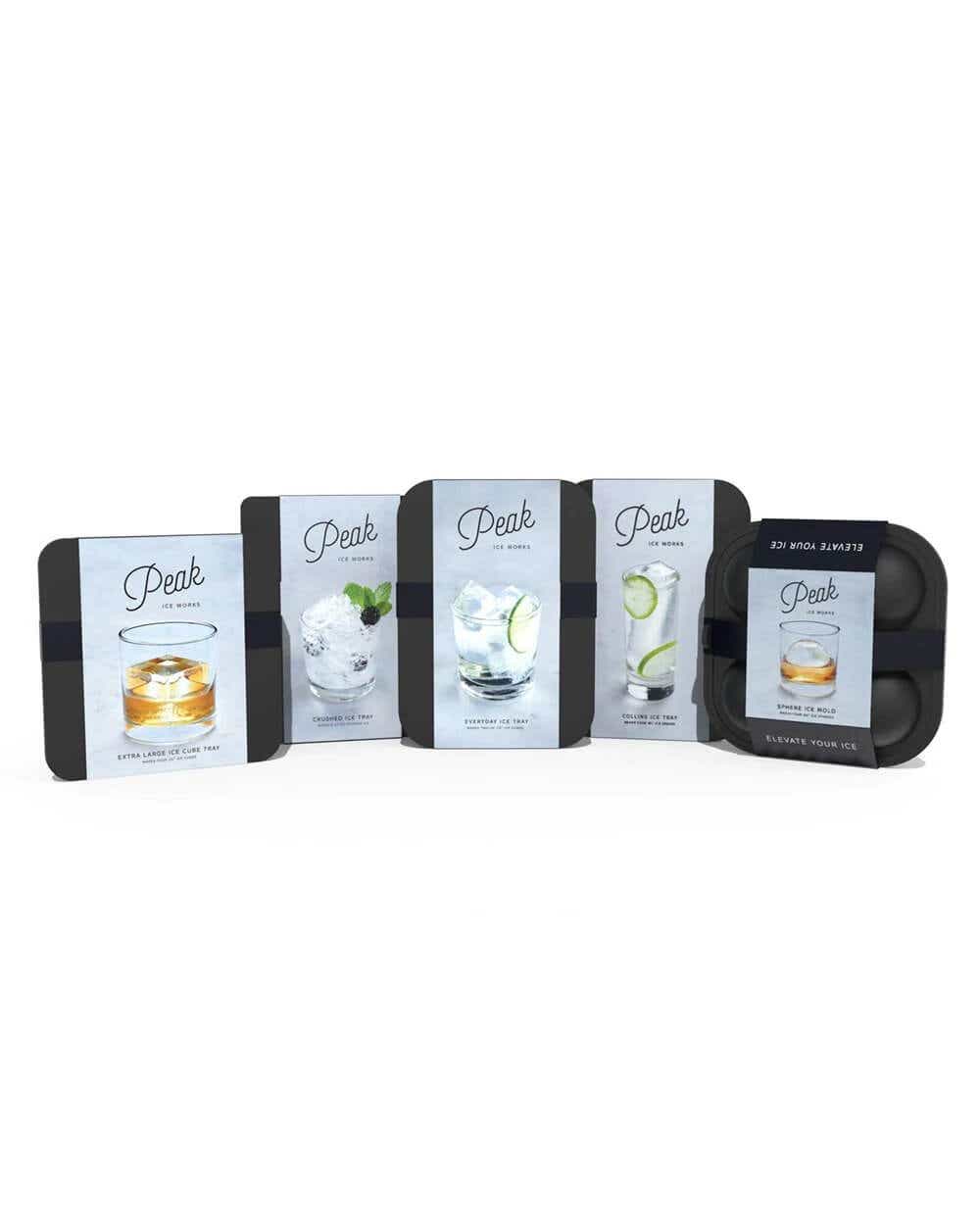 Cocktail connoisseurs know that too much ice can ruin a drink — but so can the wrong kind of ice. Give dad the gift of perfectly crafted cocktails every time with this silicone ice tray set. This one is for the perfectionist, but if he knows that his Old Fashioned needs a sphere instead of cubed ice, he will most certainly appreciate this set.
buy here
Magnolia Bakery Dad Bod Box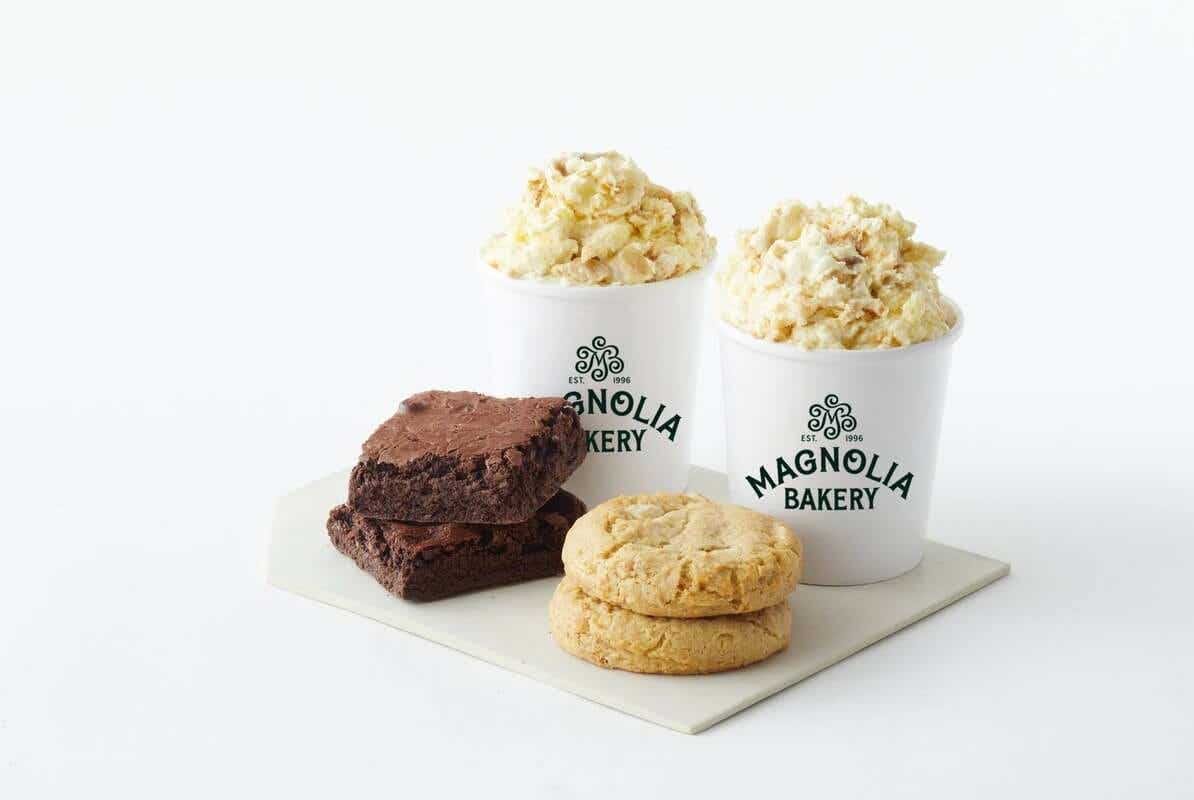 If dad has a sweet tooth, gifting him something like this Magnolia Bakery gift box is the way to go. It includes two classic banana pudding cups, banana pudding cookies, and some super fudgy brownies that are sure to satisfy. Just be sure to order express shipping if you haven't put in an order yet!
buy here
Bespoke Post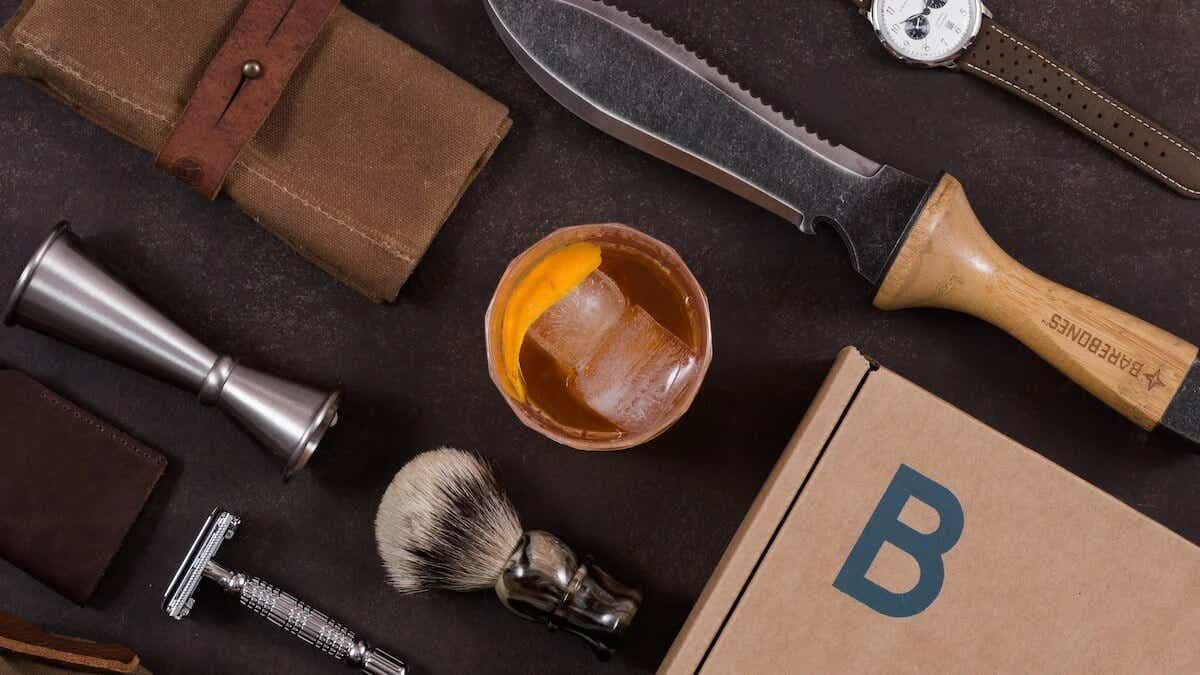 The best gift? One he can choose himself. Bespoke Post creates curated gift boxes based on a recipient's quiz results. By giving him a gift card, he'll be able to take the quiz and have a box made just for him. Or, you can also pick a specific box to gift dad, like this Caprese gift set or this hatchet gift box for the outdoorsmen.
buy here
Harry & David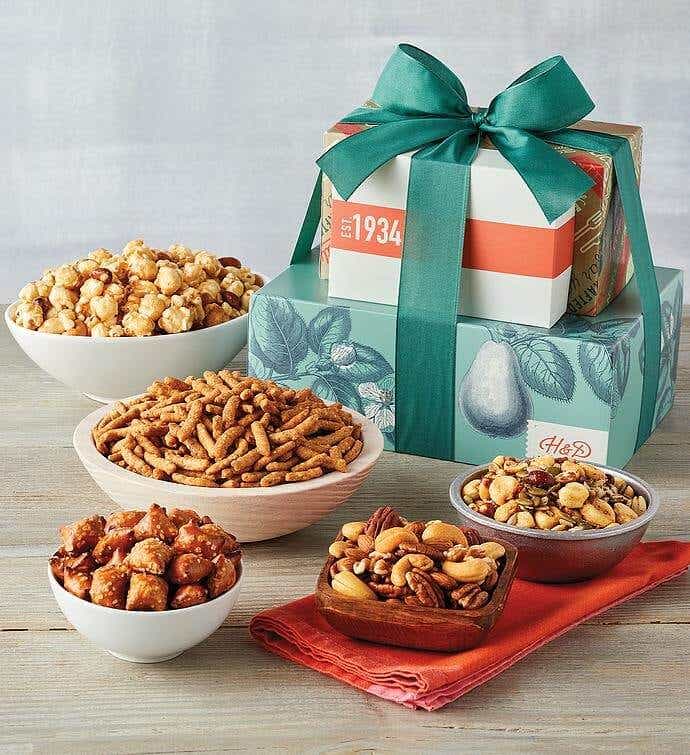 Constantly catching him in the cupboard searching for snacks? Satisfy his sweet tooth and salty cravings with this specialty snack gift basket. It comes with five different snack mixes, each one he'll enjoy to the last crumb. If snacks aren't his thing, you can choose another gift box from Harry & David's Father's Day collection, too.
buy here
ReserveBar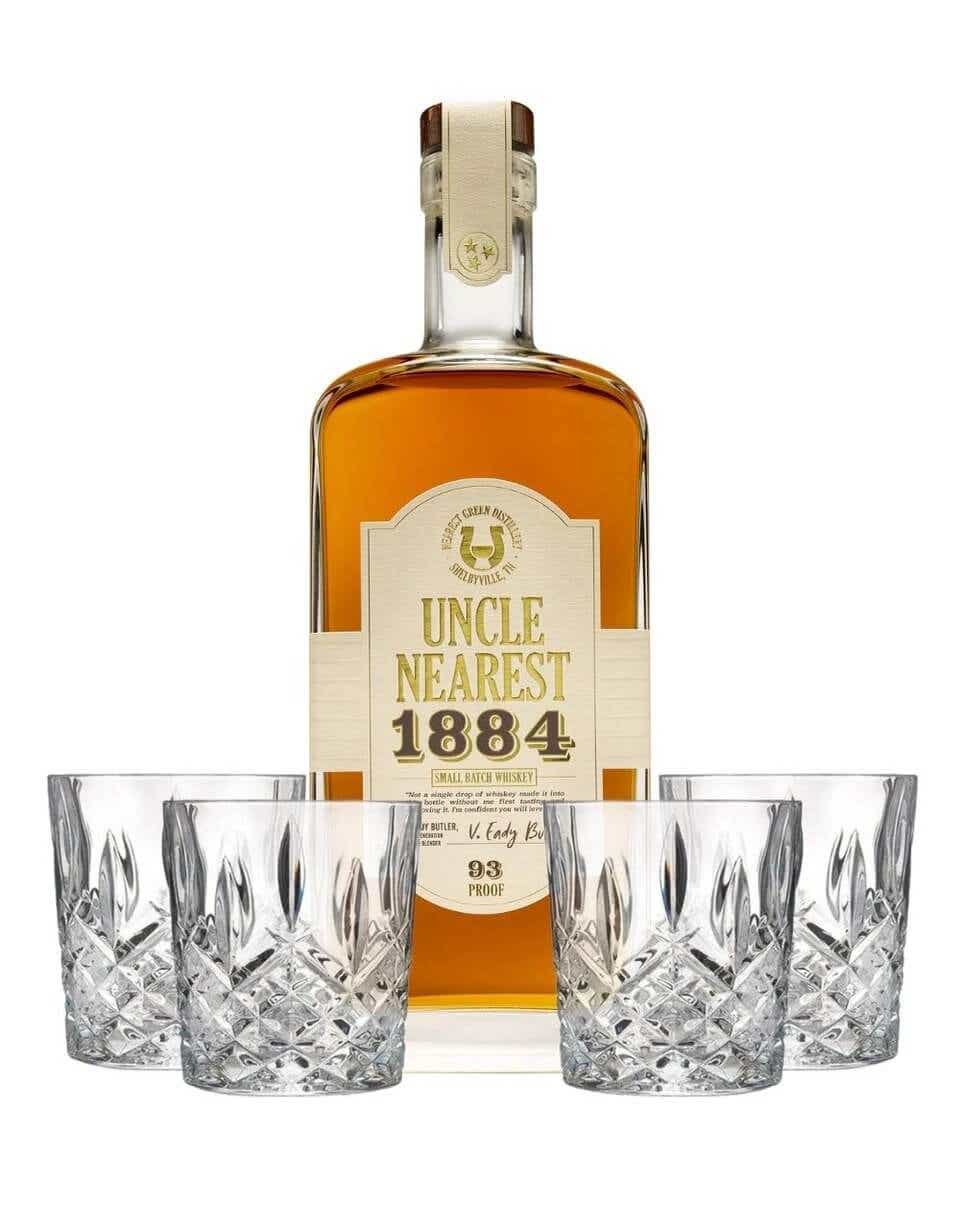 Whiskey isn't as risky when you know it's going to be a gift he loves. This set from ReserveBar has a full-sized bottle of Uncle Nearest whiskey and four crystal old fashioned glasses. Nathan "Nearest" Green is the name of the man who taught Jack Daniels to make whiskey, so he knew a thing or two about making a damn fine liquor. Today, it's blended by Nearest's great-great-granddaughter, Victoria Eady Butler, the first Black woman to be a whiskey master blender.
buy here
Lumin Skincare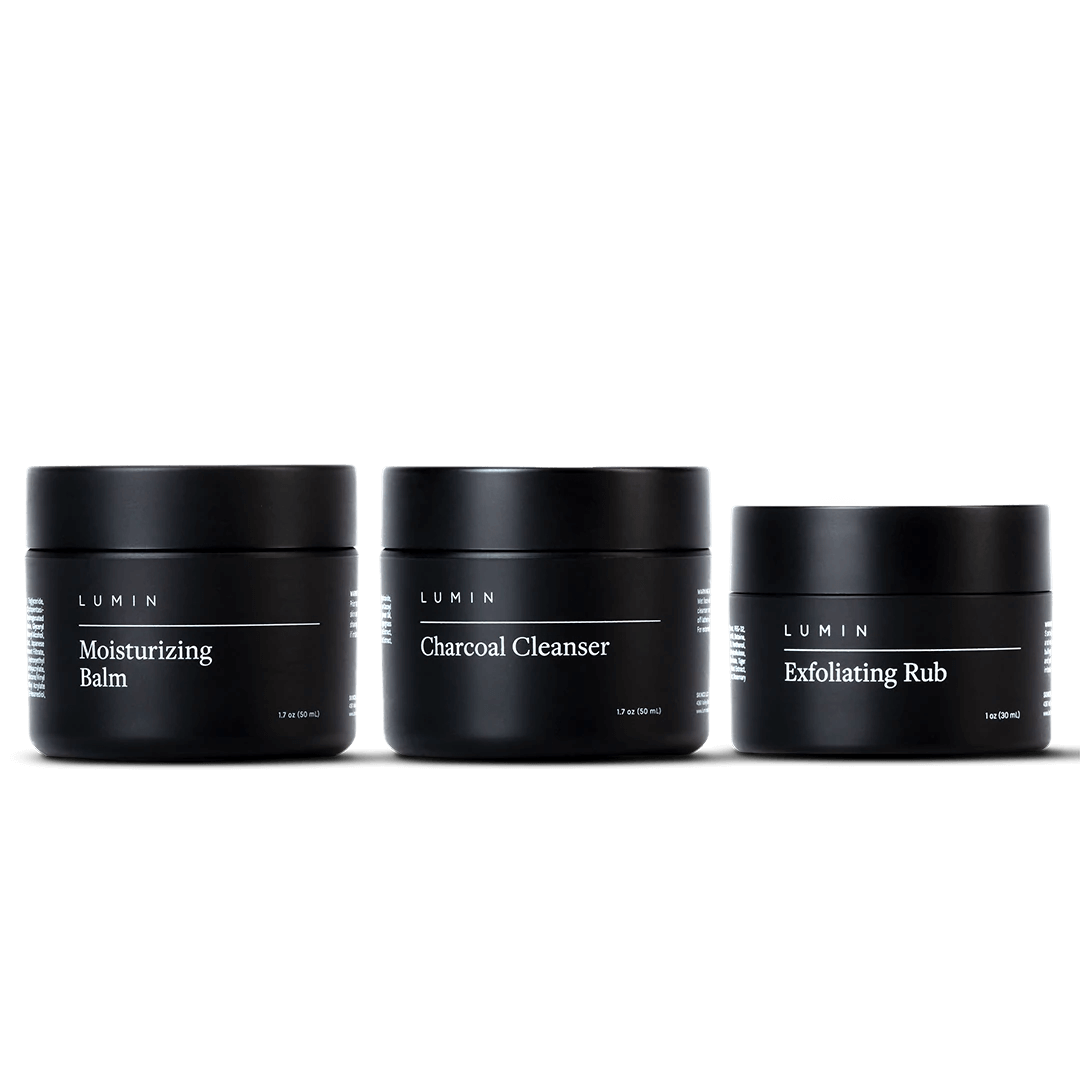 A solid skincare routine can work wonders, but if the dad in your life splashes water on his face and calls it a day, it may be time to adopt a new one. This Lumin gift set comes with a cleanser, exfoliator, and moisturizer, making the adoption of a new routine quick and easy. He might even start to like taking some extra time to get ready in the morning and before bed at night.
buy here
The Sill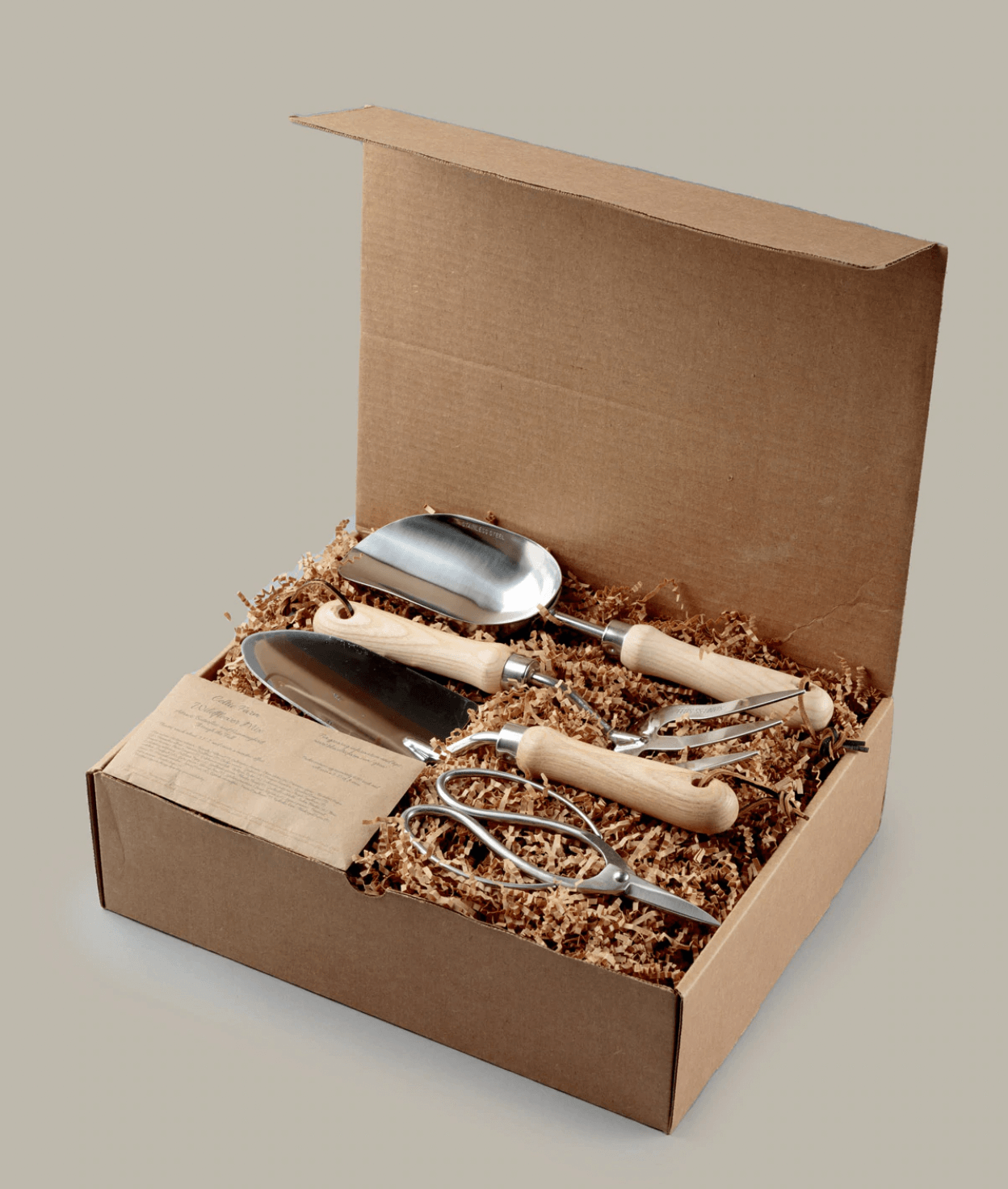 Green thumbs will love getting some new tools to spruce up their garden with. This kit comes with a stainless steel three-piece toolset, snips, and wildflower seeds, so he can sow flowers anywhere he'd like. Or, if you think he'd prefer something simpler, this kit comes with one trowel, gardening gloves, and a canvas storage pouch — the bare necessities.
buy here
Bake Me a Wish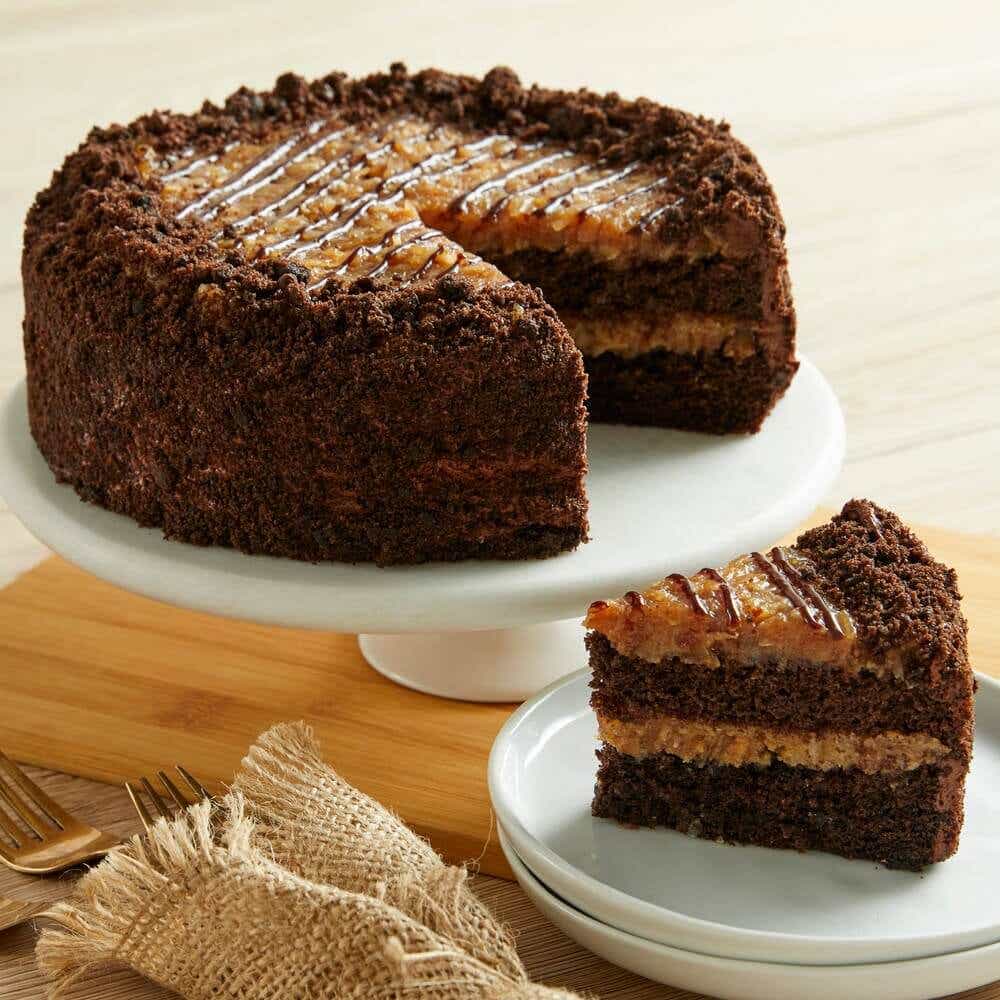 There isn't a single person out there who would be disappointed to receive a freshly baked cake as a gift, right? If you don't have the time or baking prowess to make one yourself, you can have a cake or other sweet treats sent right to dad's door thanks to Bake Me a Wish. We've got our eyes on this delectable German Chocolate Cake — how decadent does this look?
buy here
Man Crates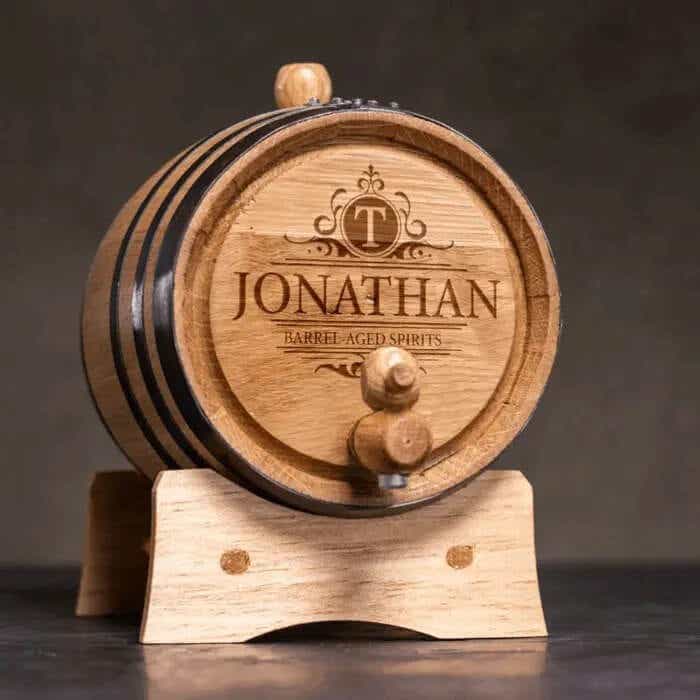 Just as the name implies, Man Crates specializes in creating personalized gift boxes for men. From golf themed crates to grill master bundles, the brand has an assortment of gift boxes to choose from. This year, we're gifting our partners a personalized whiskey-making kit, which comes with an oak barrel he can use to age his own spirits. We also recommend their jerky boxes. 
buy here
Eastern Provisions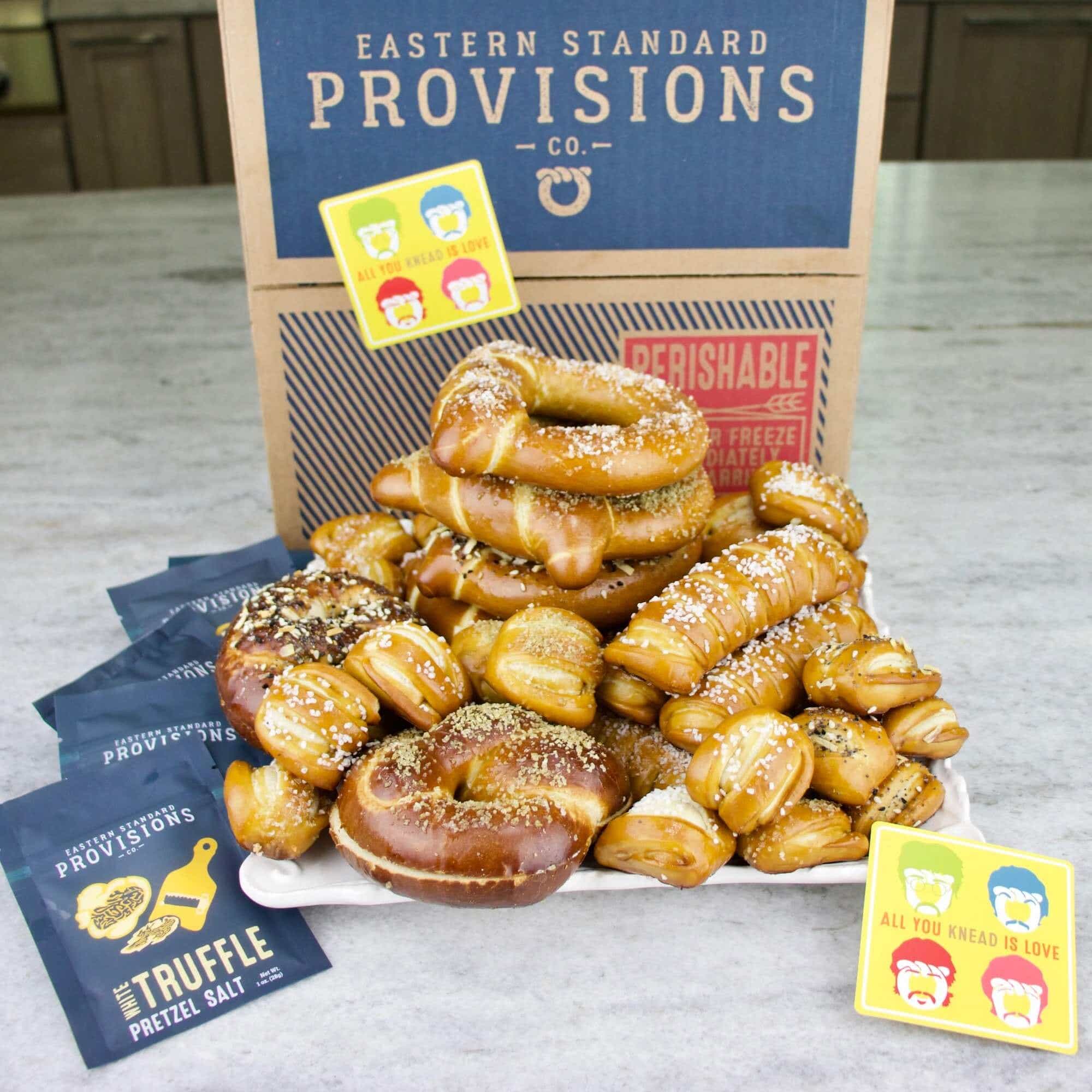 Beatles fans and pretzel lovers agree — all you knead is love. This Beatles-themed box of baked goods comes with four different types of pretzels and five different spices to put on top. It also comes with a limited-edition "All You Knead is Love" sticker he can put on his water bottle or laptop. Hopefully, he'll share a pretzel or two with you.
buy here
Hickory Farms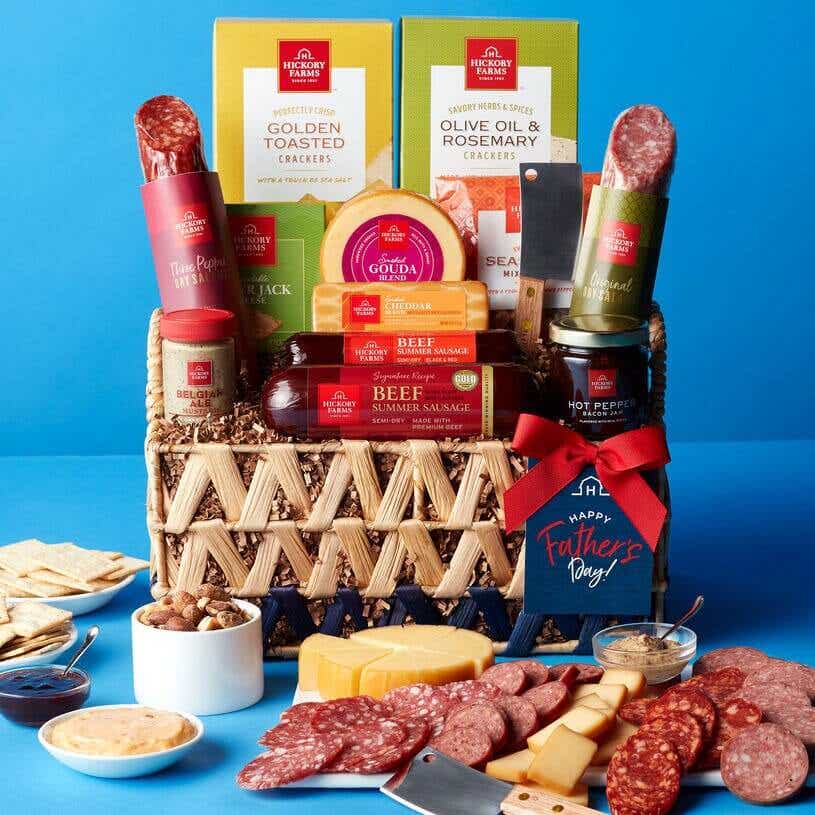 Hickory Farms has come a long way from shopping mall kiosks, and its online shop makes it so much easier to find and send a gift to a loved one. Send a beautifully packaged box of meats and cheeses to the man in your life who loves the simple things — or for the man who makes a mean charcuterie board.
buy here