Score major savings on UGG, NuFace, Ralph Lauren, and more.
Forget jingle bells, there's not much sweeter than the sound of extra change in your pockets after scoring a good deal. The holidays are right around the corner, and with those come the spectacular Black Friday and Cyber Monday sales we've waited the entire year for — especially Nordstrom's. Designer brands like Marc Jacobs and Coach are up to 60 percent off, and so are some of Katie's favorite labels, like Barbour and Caraway.
Whether you've been ticking gifts off your list for the past few weeks or haven't yet started to gather goodies for friends and loved ones, one thing is for sure: Being able to shop for multiple people in one place makes the challenge of finding the perfect present a whole lot easier.
Hearing that thousands of items are on sale during Nordstrom's Holiday Deals and Cyber Monday events is amazing, but it's also overwhelming. If you don't have time to sift through pages and pages of sale products, don't worry. We did the hard work for you, and picked out what we think you and your gift recipients will love. Now go forth and save!
The Best Deals From Nordstrom's Cyber Monday Sale 2022
UGG Cozy Slipper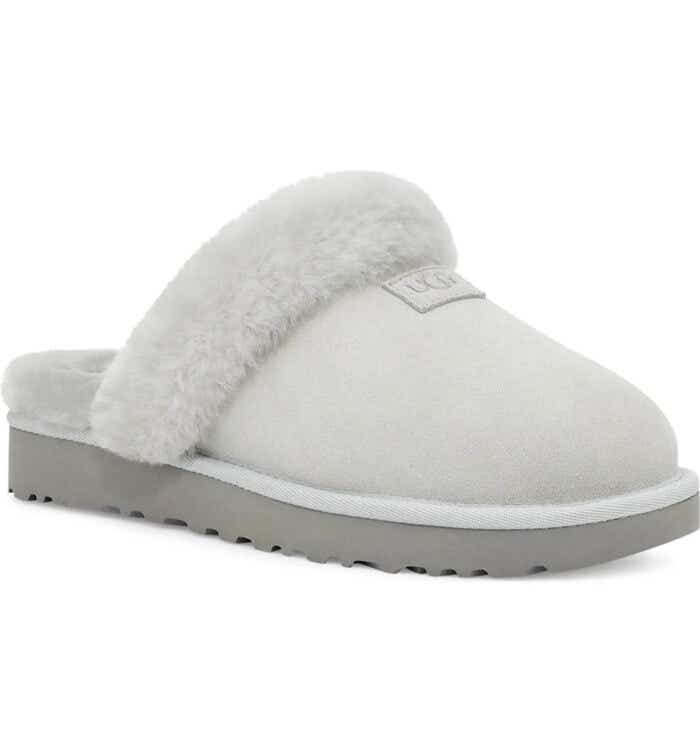 If you haven't noticed yet, we're obsessed with UGG slippers here at Katie Couric Media. There's something undeniably comforting about sliding your feet into a plush, shearling-lined slipper that we'll never get tired of. This pair even has a thick outsole so you can wear them outside of the house, if you please.
$70 at Nordstrom
Good Man Brand Pro Slim Fit Joggers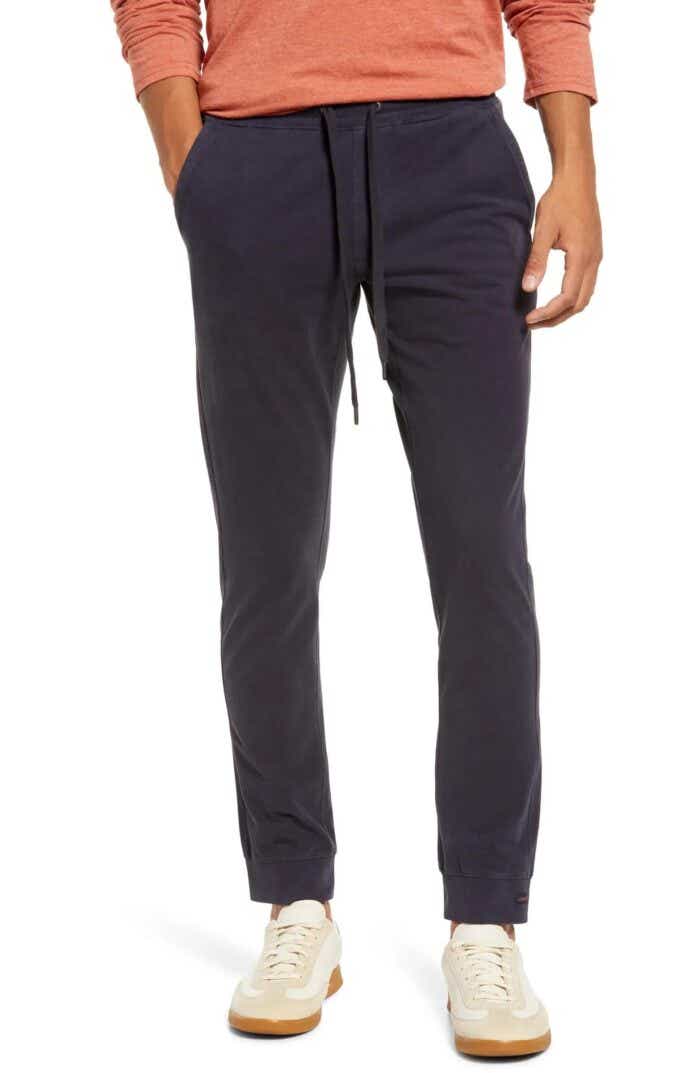 It's time to say goodbye to the baggy sweatpants he's been wearing for years: These chic joggers are just as cozy as his favorite fleece pair, but a tapered leg and ankle cuff elevate the fit. 
$100 at Nordstrom
Cashmere Crewneck Sweater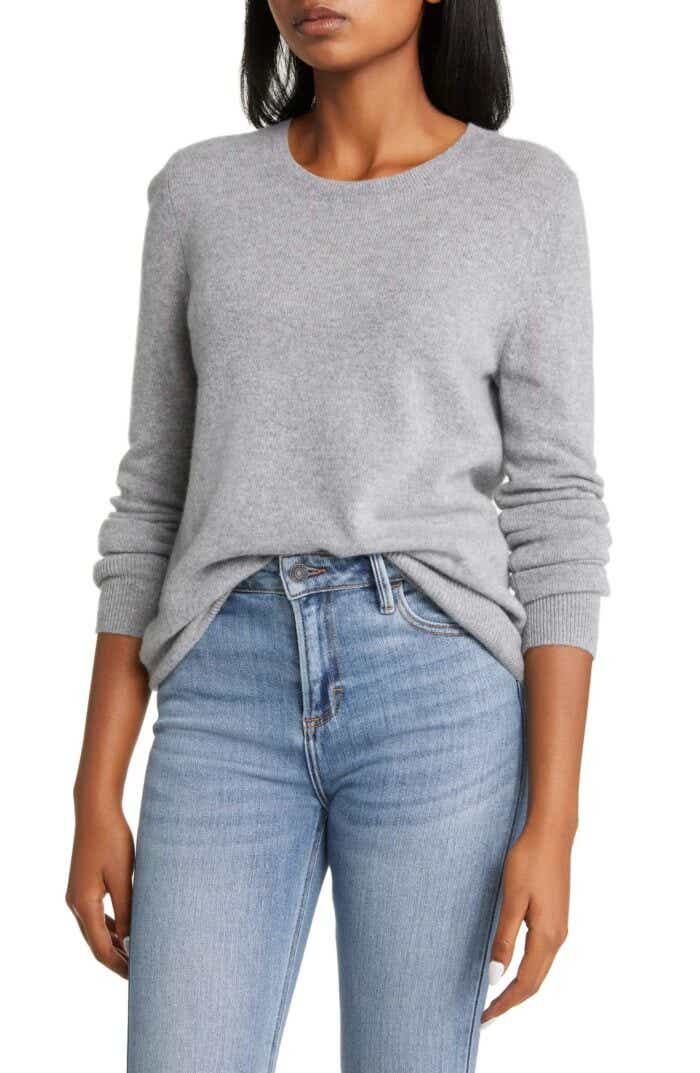 Cashmere for under $100? Sign us up. This crewneck number comes in 15 different colors, so you might as well grab some as gifts while adding a couple to your personal collection, too.
$80 at Nordstrom
Cole Haan 2.ZeroGrand Laser Wingtip Oxford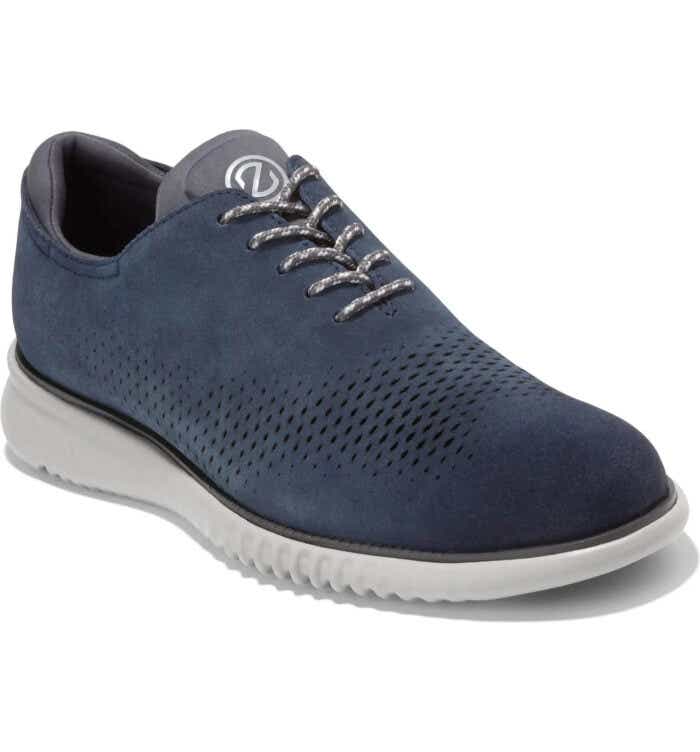 Men need reliable sneakers, and this leather pair will last him for years. Plus, the blue hue is a fun departure from white or black without feeling too flashy.
$130 at Nordstrom
Lauren Ralph Lauren Belted Wool Blend Coat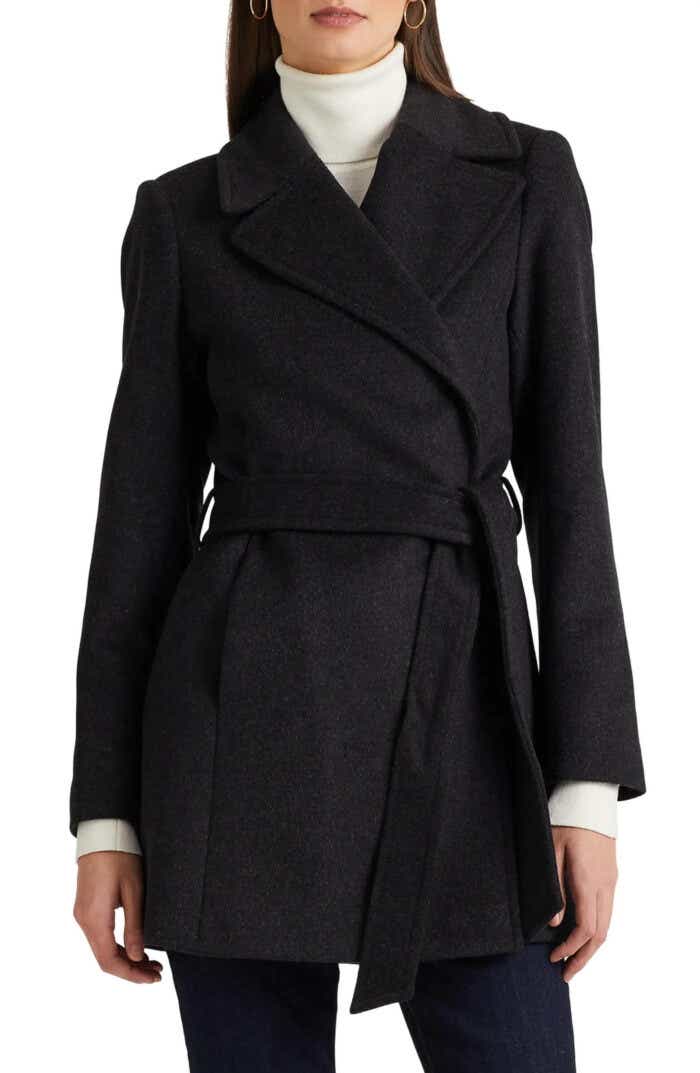 It's time to say goodbye to the worn wool coat you've had since 1983 — it has nobly served its purpose. This one from Ralph Lauren will last you another 40 years, thanks to the high-quality construction, timeless silhouette, and neutral wool colors. The charcoal caught our eye, since it could pass for black in dressier situations, but doesn't feel quite as serious. 
$200 at Nordstrom
Blondo Dahlia Waterproof Bootie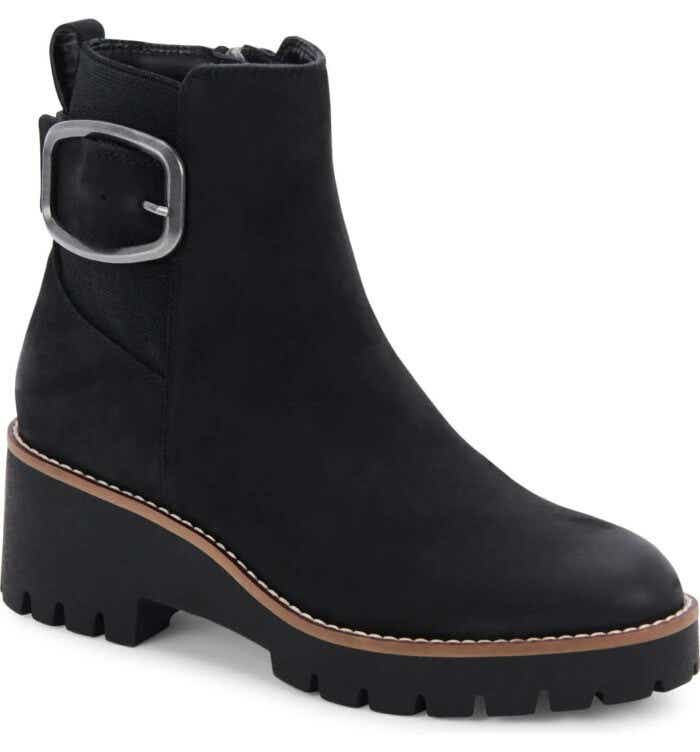 Trudging through the slush and muck is an unavoidable part of winter for many of us, but who says you have to do it in clunky knee-high snow boots? These waterproof heeled booties have traction to keep you from slipping on icy sidewalks, but they're sleek and sophisticated, so you won't have to change out of them when you arrive at your destination. 
$100 at Nordstrom
Lauren Ralph Lauren Double Breasted Plaid Coat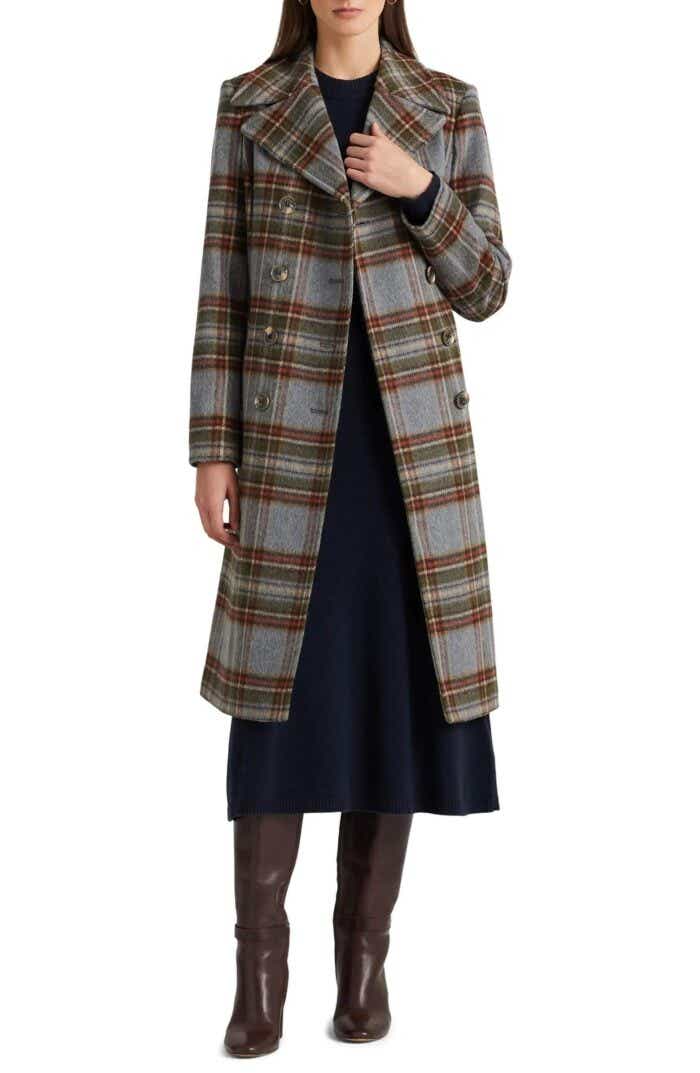 Having one "formal" coat is always a good idea, especially if the idea of layering a puffer over a nice dress makes your skin crawl. This longline jacket from Ralph Lauren is cut in a beautiful neutral plaid that'll go with just about anything and doesn't look too busy. Princess seams at the back give it shape, no matter how many layers you have on underneath. 
$250 at Nordstrom
NuFACE Trinity Facial Toning Device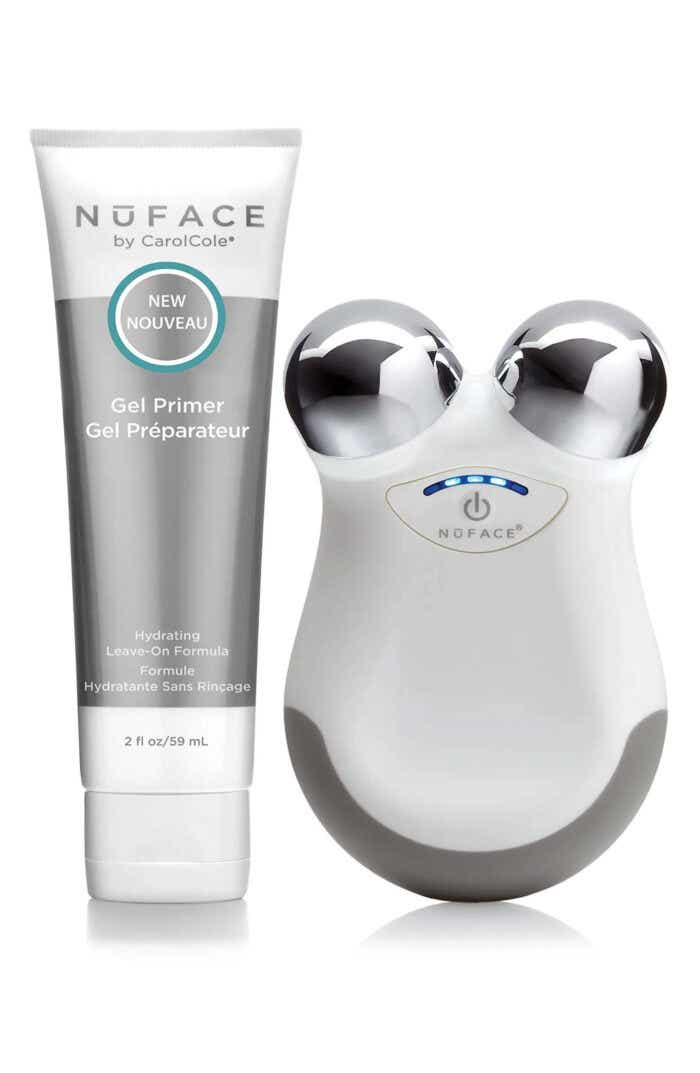 Not only was this device one of your favorites this year, but it's beloved by our editors, too. This palm-sized device uses microcurrents to stimulate your face muscles, leaving them looking more plump and lifted. Think of it as a workout for your face…without any soreness afterward. 
$254 at Nordstrom
Vitae London Elmington Watch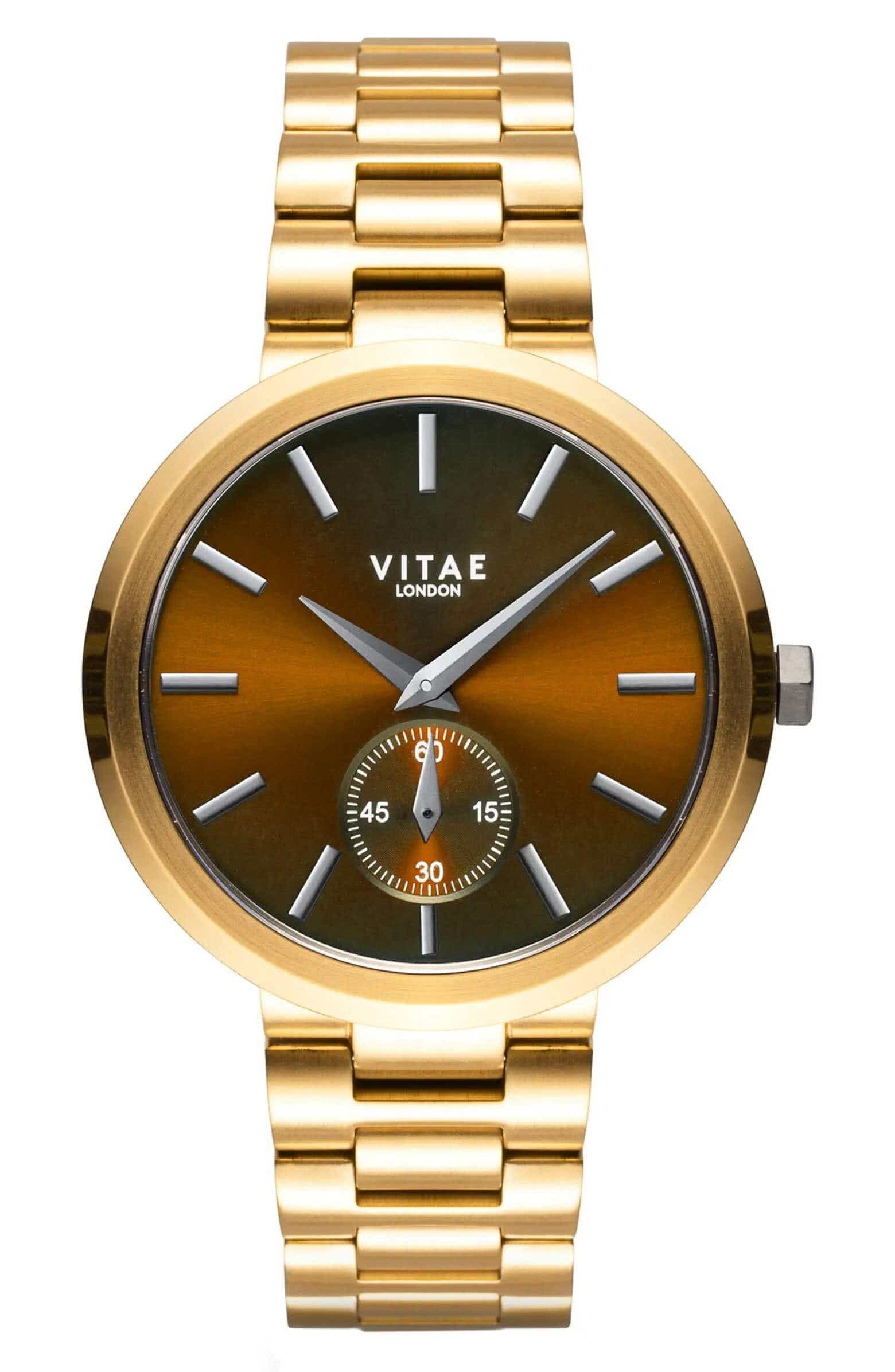 Sure, smart watches can play music, track your heart rate, and relay text messages, but sometimes less is more. This sleek watch will always tell you the time, and it looks amazing on anyone's arm. If gold isn't your color, you can also snag it in silver or black.
$155 at Nordstrom