Treat yourself to the gifts you actually want.
Products you buy through our links might earn us a commission. We update links when possible, but please note that all prices are subject to change.
Something magical happens when you figure out a just-right gift for a loved one. But just as good is being able to find something for yourself. While it's always fun to be surprised by gifts, sometimes you're better off rewarding yourself with the items you actually want. Take lingerie as an example: maybe not the typical gift for your sister or great aunt, but if your nightwear collection needs a sexy upgrade, who better to pick out some new goodies than yourself?
Other gifts you might not want someone else to give you? Kitchen tools. Yes, you might really want a new pan, but if your husband bought it for you, it might be slightly less appealing.
After a chaotic time — living through the pandemic and putting most celebrations on hold — this Mother's Day is also an excuse to treat yourself to something that'll put a smile on your face. From luxury candles (like Jo Malone's Wood Sage and Sea Salt scent) to Katie's favorite Jenni Kayne cashmere cardigan, we've got the best holiday gifts to give yourself below.
Tentree Cypress Dress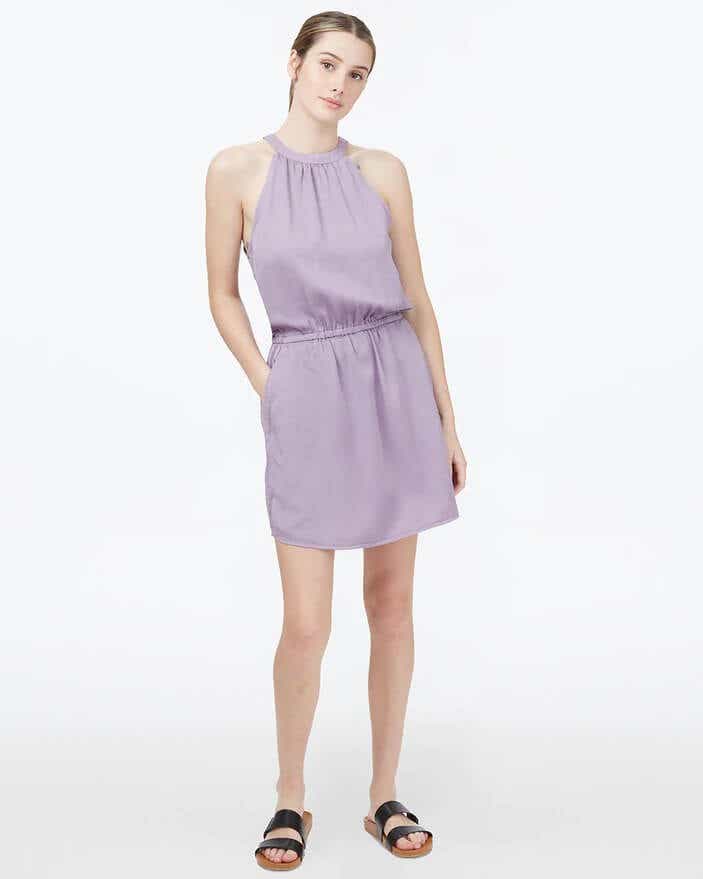 Treat yourself to a new dress that you can wear literally anywhere. This soft dress from Tentree has a flattering neckline, elastic waist, and pockets. It's easy to dress up with a pair of cute heeled sandals or dress down with some fun sneakers. On cooler days, toss a denim jacket over it for an instant outfit.
buy here
Always Pan by Our Place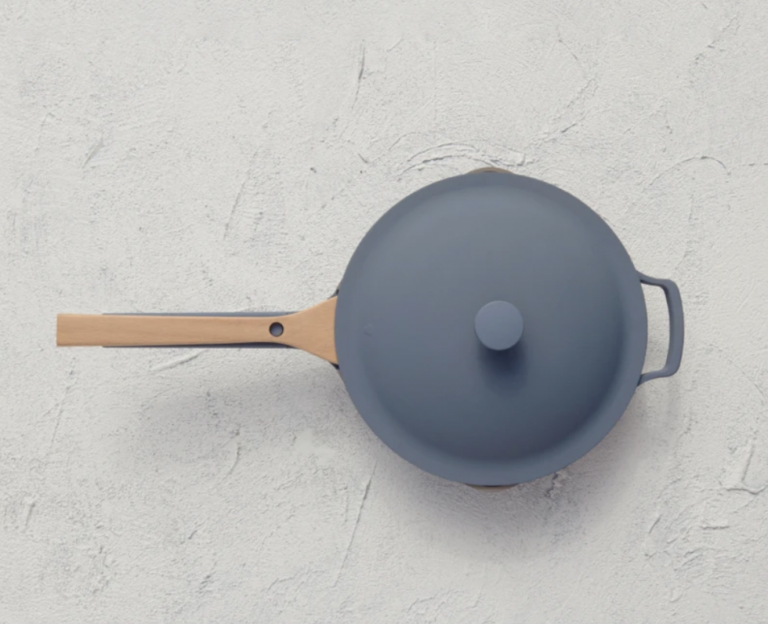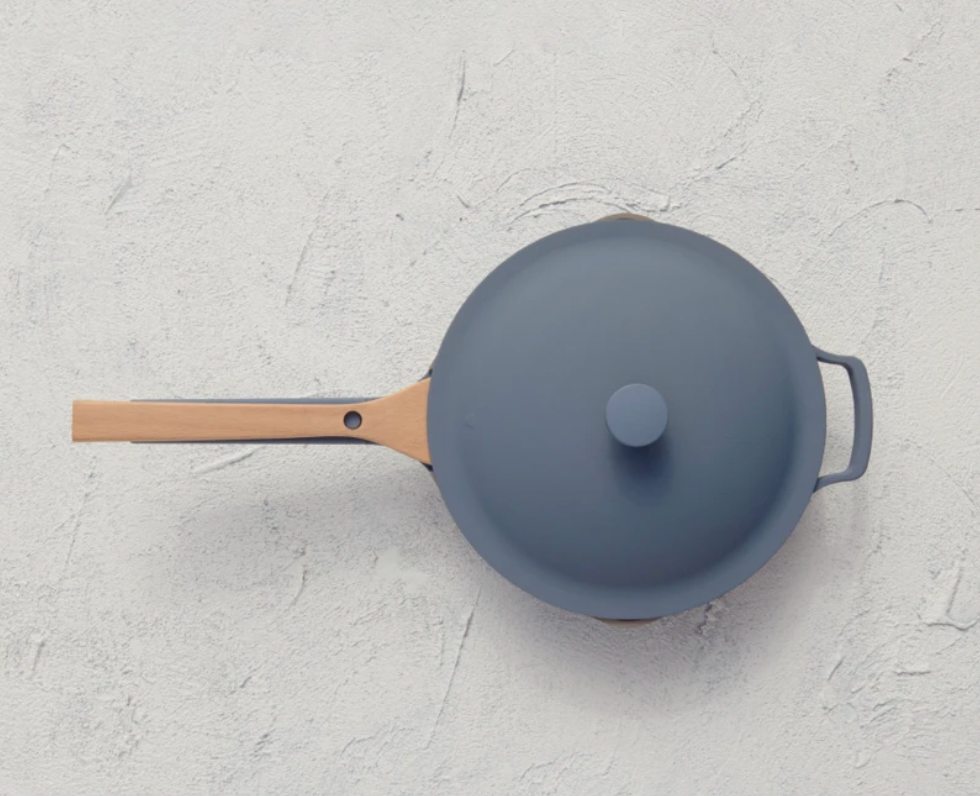 Clear out those old pots and pans and replace 'em all with the fan-favorite Always Pan. This non-toxic, non-stick bestselling kitchen helper is an 8-in-1 powerhouse that will fry, sauté, steam, braise, sear, strain, and more. And it comes in 11 totally dreamy colors.
Buy Here
Montelle Bust Support Chemise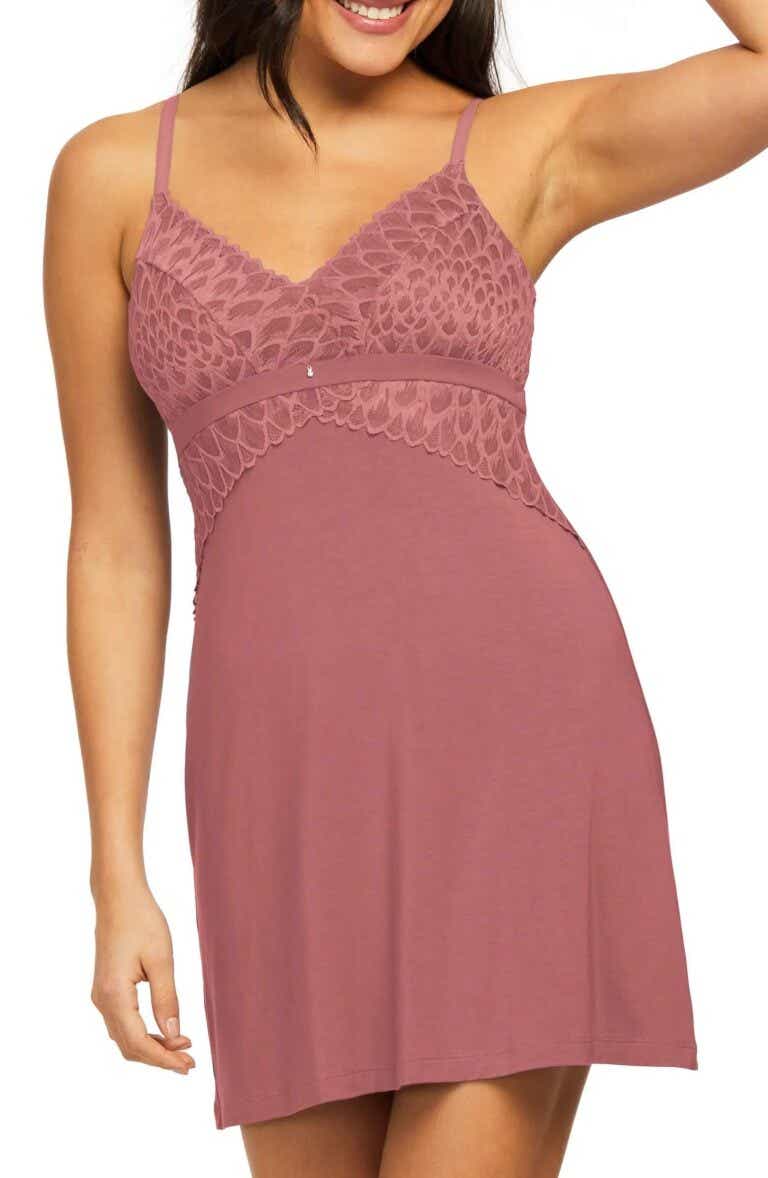 Something sexy never hurt anyone. This chemise manages to be both sensual and supportive, thanks to double-layered fabric and an elastic band under the bust. Delicate lace covers the chest area, and the rest of the nightgown is made with soft and comfy Tencel fabric, which feels similar to jersey. It's the best of both worlds!
buy here
WP Standard Oversized Tote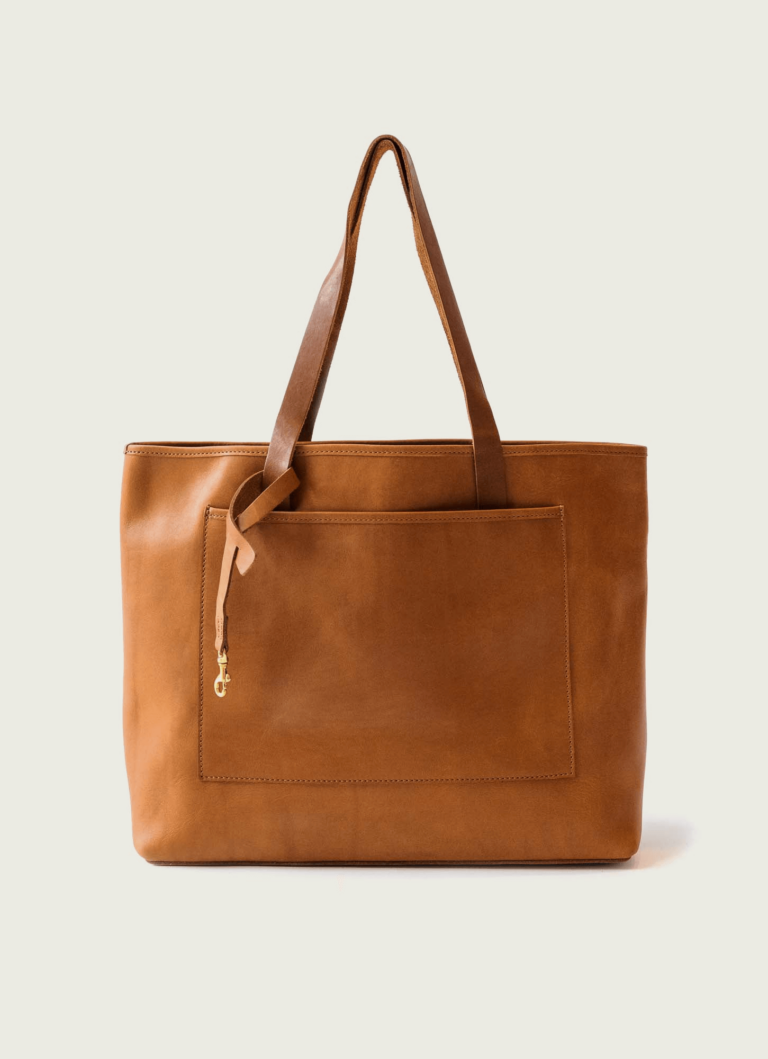 For a real "treat yourself" gift, invest in a bag you can use every single day. This leather tote from WP Standard has plenty of room for a night's worth of clothes, a laptop, and just about anything else you could imagine adding to it. You can add a monogram to the leather for free, too. It comes in four beautiful colors (tan, chocolate, black, and olive), and is sure to last for years thanks to its high-quality construction.
buy here
Kindra Toolbox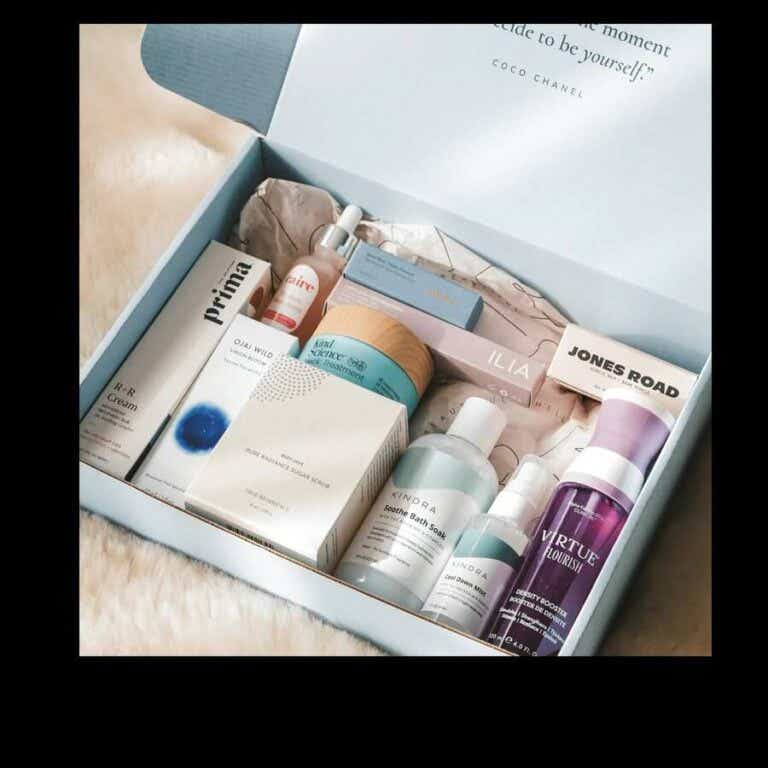 Discover a collection of products you'll love without having to shop around. Kindra partnered with health, wellness, and beauty experts to create The Toolbox: Beauty Edition — a collection of hair, skin, makeup and menopause essentials. Nurture yourself with products like Kindra's Soothe Bath Soak to help you get a better night's sleep; a facial oil from Ojai Wild to soothe dry, sensitive skin; and a CBD cream from Prima for whole body recovery. Plus, there are cult-favorites like Ilia's award-winning mascara and a slick Lip Oil from Merit included. Together, the products value over $500, but this kit is available to you for less than $200.
buy here
Blissfeel Women's Running Shoe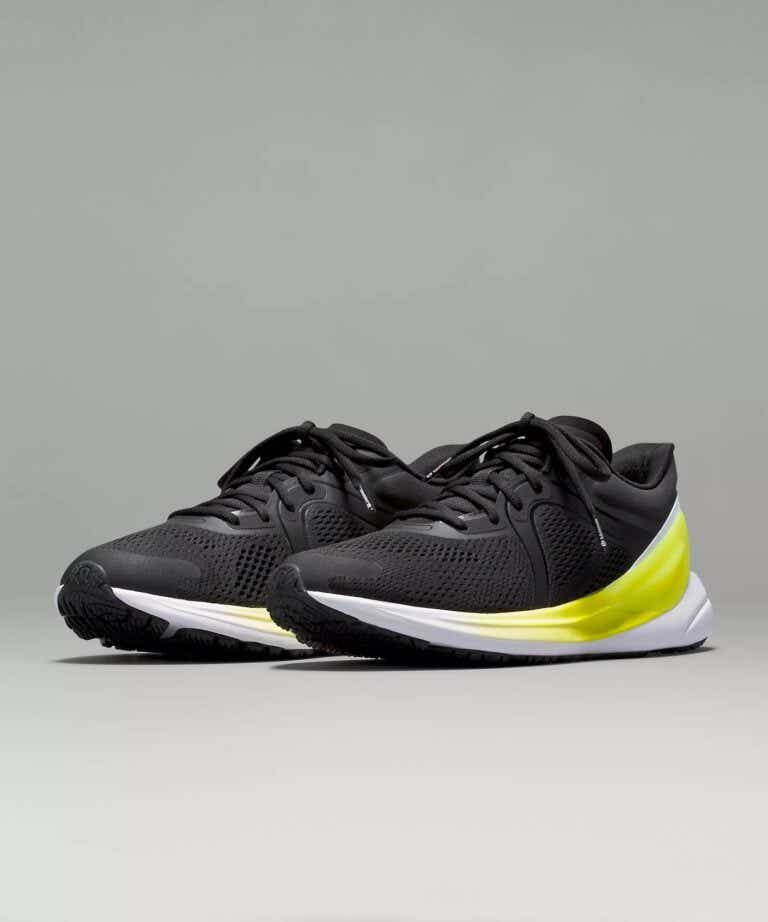 It's hard to for someone to gift you a pair of shoes. Will they fit? What's their size? So do yourself (and your feet) a favor by adding these in-demand sneakers to the mix. Lululemon just branched out in their shoes, and we could not be more excited. These runners were made especially for women, taking into account the unique ways our feet flex and move while hitting the pavement. They come in six different colors, but they're so popular they keep selling out. We like the summer-y feel of the black and electric lemon pair.
Buy Here
Wood Sage & Sea Salt Scented Home Candle by Jo Malone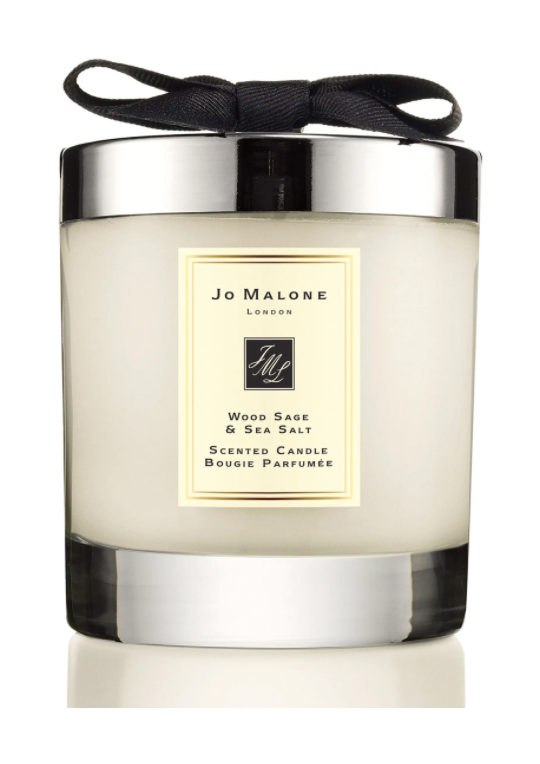 Gifting yourself a luxurious candle is always a good idea. We love Jo Malone's Wood Sage and Sea Salt candle because the earthy scent will warm up your home as you snuggle up on a cozy night in.
Buy Here
The Artist Capsule Olive Oil Collection by Brightland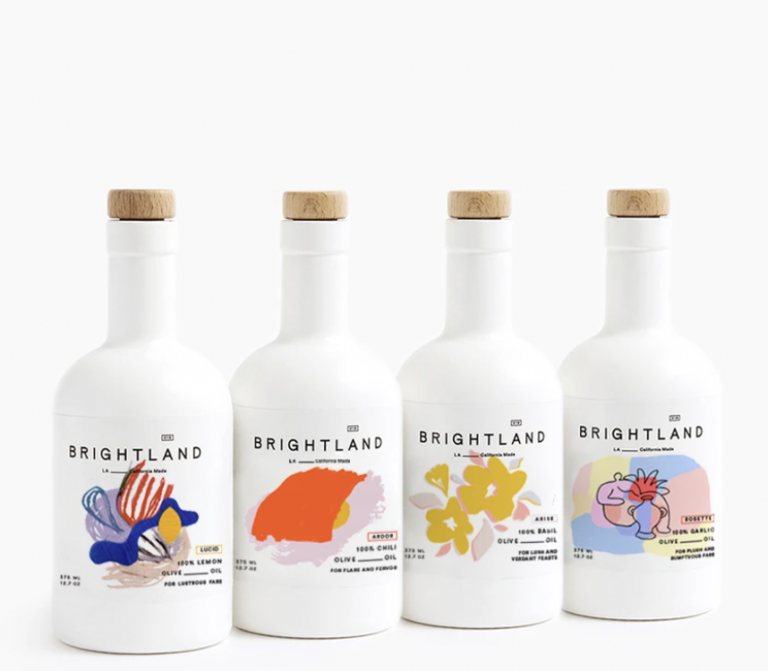 If you spend a lot of time in the kitchen (or at the dining table), then Brightland's luxurious olive oil collection is a great place to start. Not only will you actually taste the difference between these and your grocery store's generic alternative, but they're so pretty that you can display them on your countertop like art.
Buy Here
The Travel Wallet by Neely and Chloe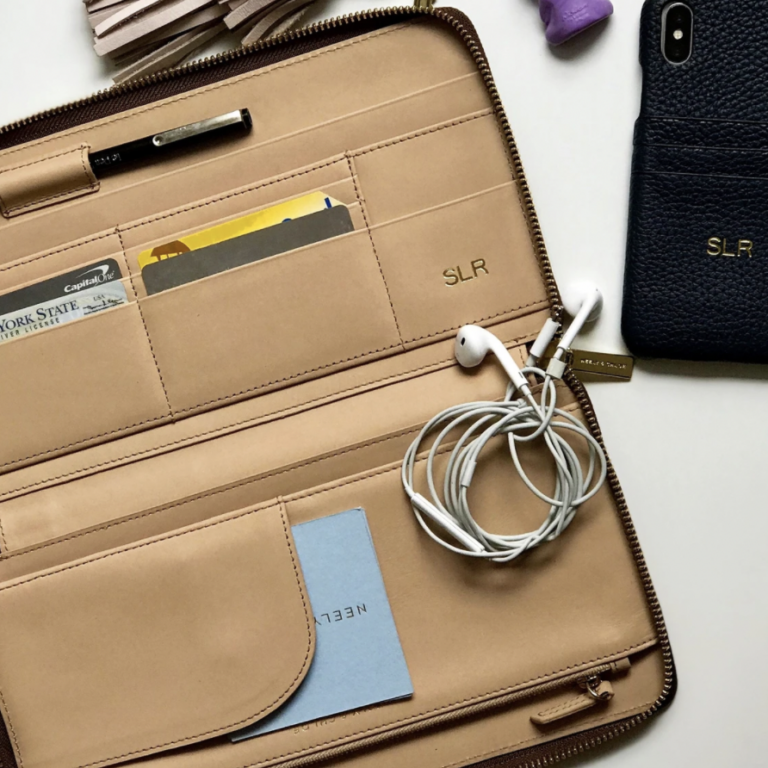 Get ready for your summer getaway ahead of time with Neely and Chloe's epic travel wallet. It has a pocket for everything, from your phone to your wallet to your favorite necklace. You can even personalize the wallet with your initials right on their website.
Buy Here
Beige Fabian Faux Fur Throw from Wayfair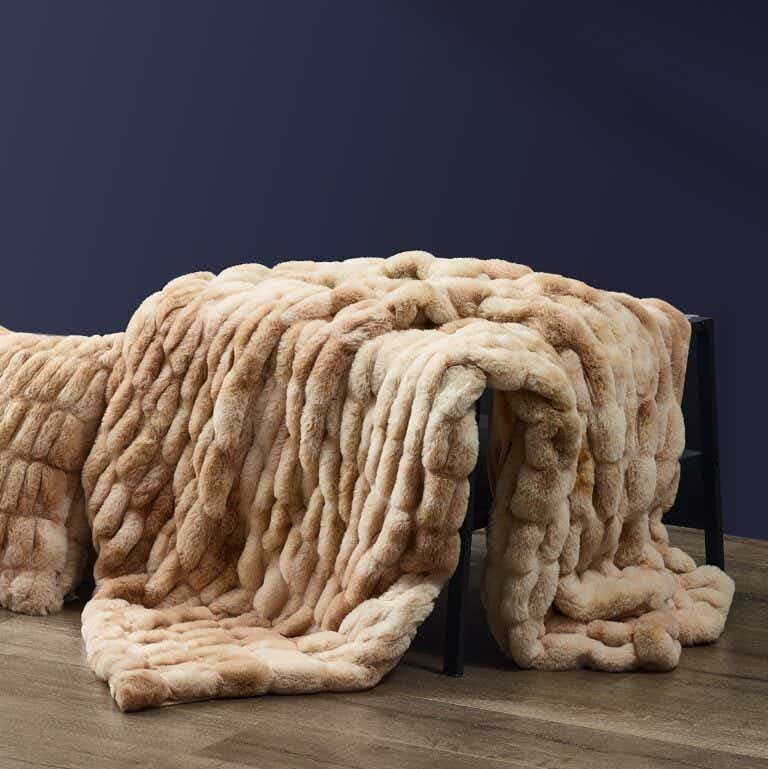 It can be tough when someone else tries to pick out a home decor gift that matches your own aesthetic. Instead, why not buy yourself a super fuzzy blanket that you know you'll love? Our eyes are on this lovely faux-fur (and heavily weighted) option from Wayfair. It looks (and feels) just like the real thing.
Buy Here
Cashmere Cocoon Cardigan by Jenni Kayne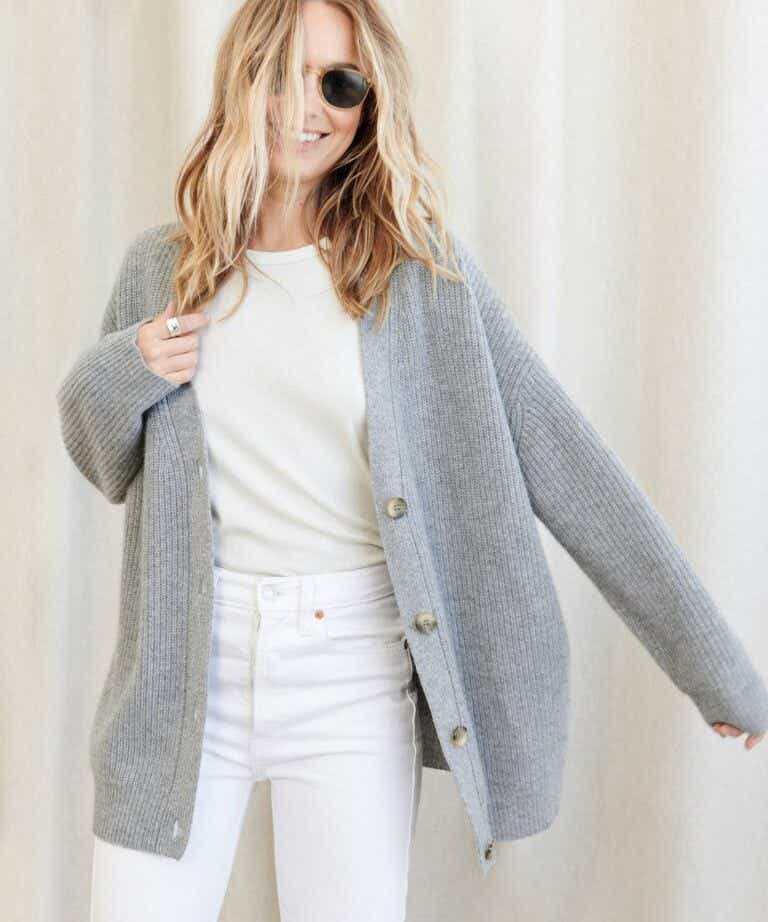 No one really wants their loved one to give them a sweater. But everyone needs a good cozy cardigan! If you're really in the mood to indulge in a luxury gift, you can't go wrong with Jenni Kayne's perfect cashmere cardigan. It's slightly oversized, which makes it so easy to throw on top of your favorite blouse or go-to tee. This is an elevated wardrobe staple that you'll cherish for years to come.
Buy Here
Stick Vacuum

A vacuum isn't the most exciting gift…to some. Especially when gifted from a loved one — no thank you. But if you're being honest with yourself, you've heard all the hype about stick vacuums and you really want one! So, it's the perfect item to give yourself. We promise, it'll make your life easier. We're fans of BISSELL's stick vacuums, like this Featherweight Cordless Stick Vacuum, which is super flexible, allowing for compact storage and extended reach — it got to that back corner behind our couch! Plus, every BISSELL purchase saves pets! The company supports BISSELL Pet Foundation and its mission to help save homeless pets. Oh and if you happen to have a furry housemate, we cannot recommend the ICONpet Edge Cordless stick vacuum enough!
buy here