Some entertainment for your weekend festivities.
If you've been a Wake-Up Call reader from the beginning, you might remember that I used to do a series every Friday where I told you about what I was reading, eating, watching, and listening to this week. I missed doing that, so I wanted to share some things I've been really into lately. But we're expanding beyond food and entertainment to share even more of my current obsessions — including Instagram accounts I can't stop scrolling and products I'm loving.
In short, I'm obsessed! What have you been obsessed with lately? Write to me at info@katiecouric.com and let me know!
---
What I'm wearing…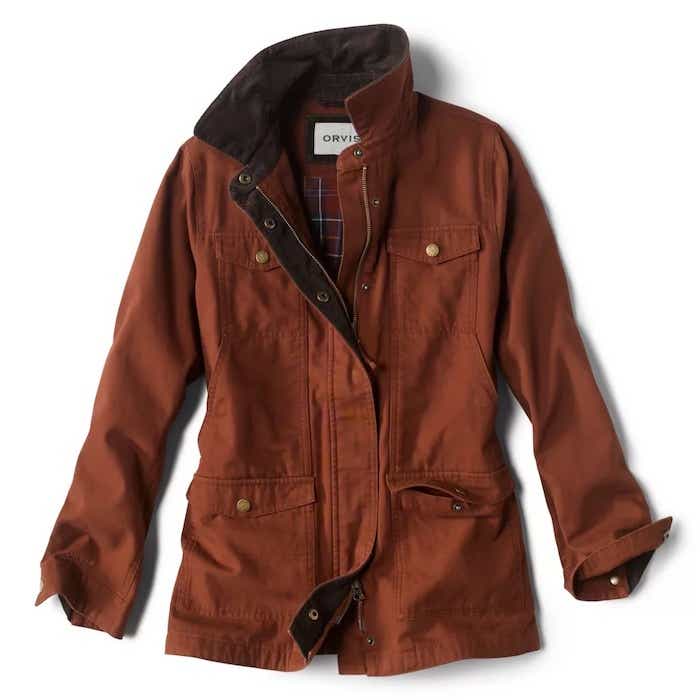 It's Easter weekend, which means it's time to break out those bonnets to decorate some eggs! And since I think we have finally bid adieu to winter, it's time for a lighter spring coat. You all might remember my Orvis barn jacket. It's still one of my staples and the perfect transition piece! Should I wear the two together this weekend? LOL.
$169 at Orvis
What I'm watching…
My friend Brooke Shields bares it all in her new documentary, Pretty Baby, which is out now on Hulu. The doc chronicles her rise to fame as a child star and the objectification she endured throughout her career. It's both heartbreaking and illuminating. Watch it this weekend and let me know what you think! Meanwhile, if you're looking for a thriller that will keep you up at night, I have to recommend my favorite show, Yellowjackets. Season two is even more sick and twisted than season one (if that's possible) and I love that they're making us wait each week for the new episodes. As with White Lotus, it's fun watching alongside all of you!
What I'm gifting…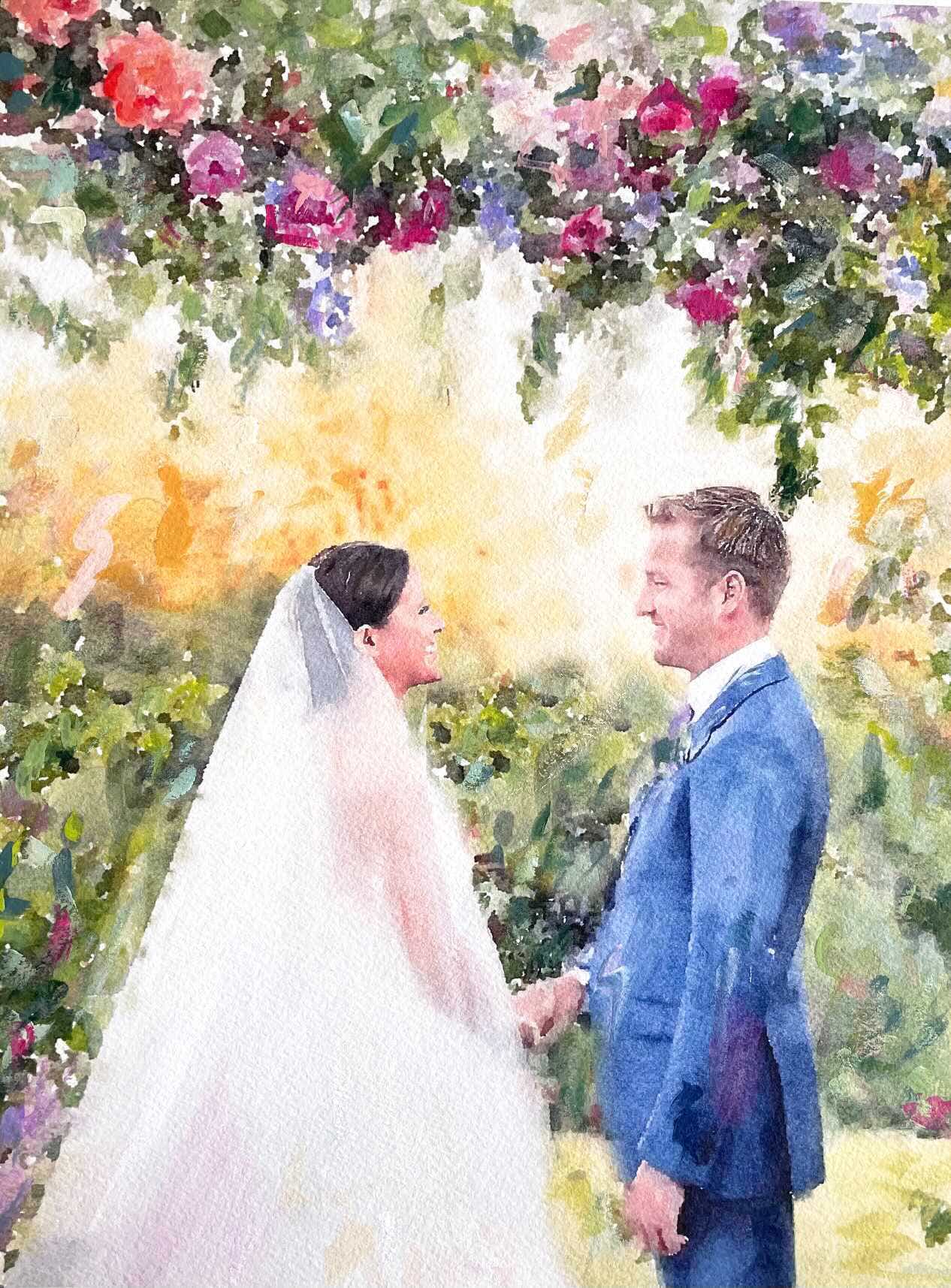 A few summers ago, through a friend of a friend, I met Caroline Chriss, a portrait artist who makes incredible, lifelike pieces (can you believe she painted these??). When Ellie and Mark got married in 2021, Caroline surprised me with two beautiful paintings of photos from their wedding day. Since then, I've started gifting her pieces as wedding gifts! Caroline is also giving Wake-Up Call subscribers 20 percent off with code WAKEUPCALL when you order through her website.
What I'm making…
I know many of you may be celebrating Passover this weekend, so I thought I would share this matzo toffee bark recipe, topped off with Maldon salt, one of my all-time favorite flavors. Also, last week I cheffed up the New York Times Ginger Chicken with Sesame-Peanut Sauce and it was excellent. Molner and I agree that it's better when marinated overnight (if you can think that far in advance, LOL). Regardless, we gave it two thumbs up!
What I'm decorating…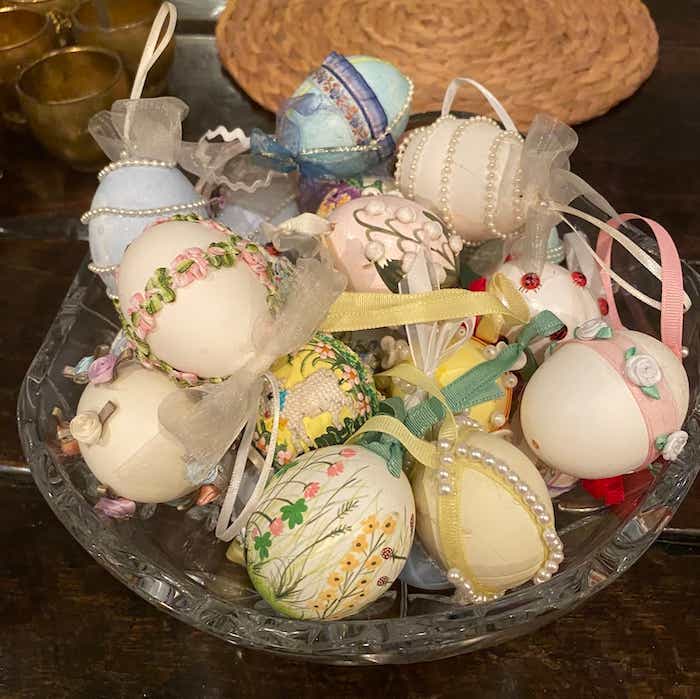 Last but not least, I had to show off some of the Easter eggs I've collected over the years. I remember when I was on TODAY, Martha Stewart would do an annual segment on blowing out Easter eggs. I never quite understood how to get the egg out of the shell while keeping the shell in one piece, but luckily someone does, and I am the beneficiary of their patience and hard work!