Get ready to cozy up to these deals.
Labor Day marks the unofficial end of summer and entry into the post-summer, pre-fall mini-season. Those few weeks are dedicated to a combination of soaking up the last long days of sunshine and intensely mourning the end of another summer, the once-again-average tomatoes at the store, fleeting youth…you get the idea. Fortunately for us, Wayfair puts on a massive Labor Day sale from August 30 to September 6 to soften the blow with a little retail therapy, and we'll be first in line.
It's time to start prepping to spend more time at home as kids go back to school and the weather gets cooler. If you're sick of looking at the same throw blankets and pillows, this is your chance to give your home a little update without breaking the bank. We've rounded up the best products to get your home ready for autumn, whether you like to cover your house in seasonal decorations, curl up on the couch, or spend cool evenings around a bonfire.
Sunflower and Hydrangea 22″ Wreath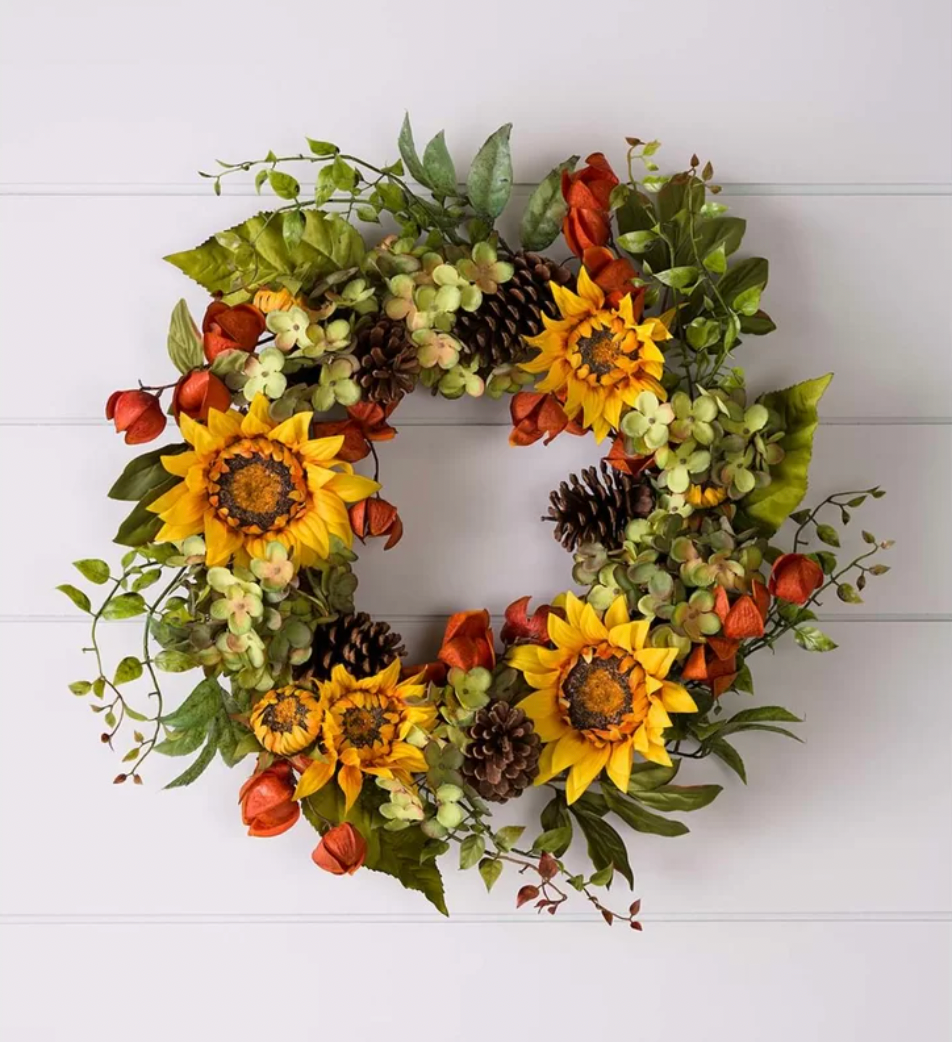 KCM's Ciara grew up with a rotating cast of seasonal wreaths hanging on the doors of her house, and this one is high on her list of Wayfair must-haves. The bright and cheery flowers are perfect for toeing the line between summer and fall. It works outdoors and indoors, and you won't have to worry about the flowers dying or shedding as you bring it out year after year.
buy here
Finesse Pumpkin Garden Flag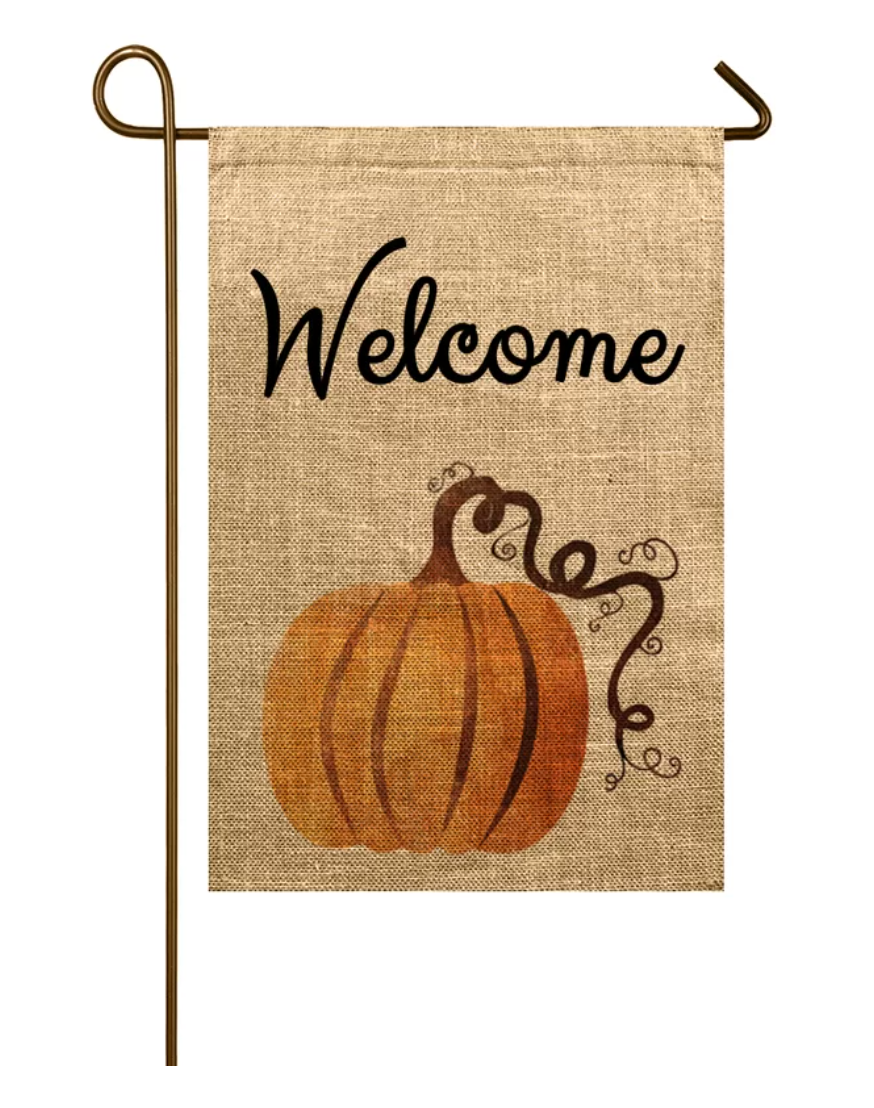 As far as outdoor fall decorations go, this handmade flag checks all our boxes. It's understated, charmingly rustic, and made of sturdy burlap that can withstand weeks of fall rainstorms. It's like a welcome mat for your garden gate that's perfect from September through Thanksgiving.
buy here
Maple Centerpiece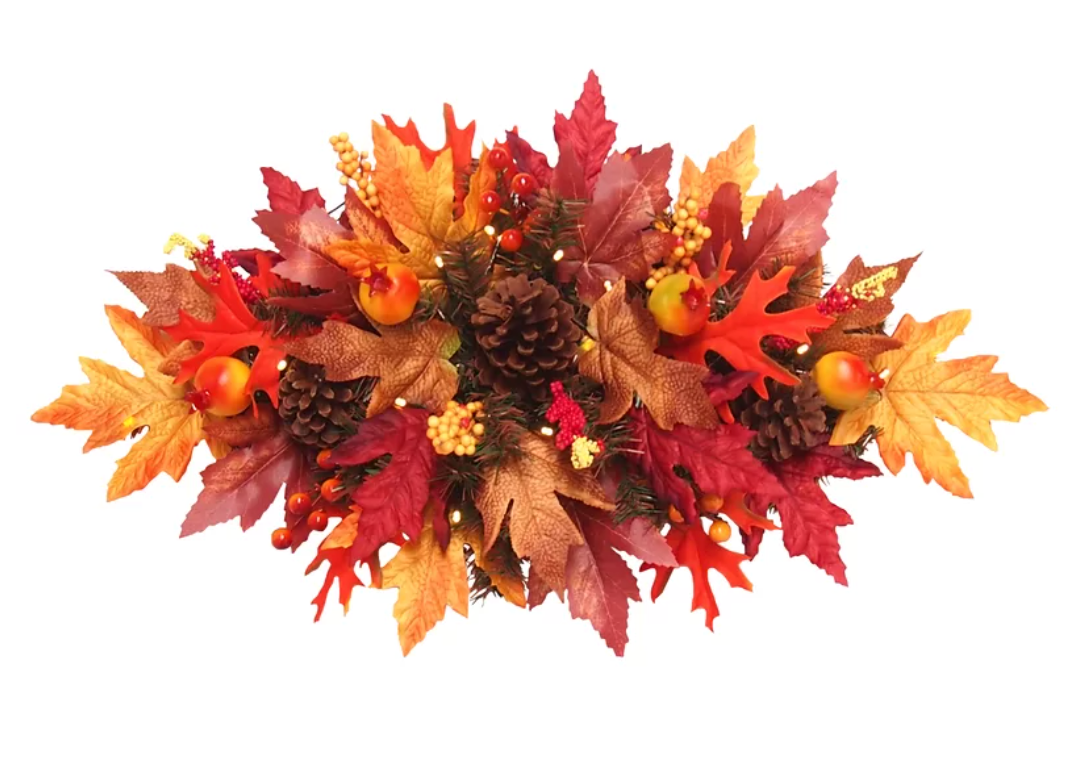 Fall leaves are one of those magical things that look gorgeous right before they die…sorry, that was morbid. But, for anyone who still stops in their tracks to pick up that perfectly amber leaf, we have the centerpiece for you. All the pieces are adjustable, so you can arrange the leaves and pinecones however you'd like and compress it when the season is over. Did we mention it includes twinkle lights as well? Sign us up.
buy here
Culley Plaid 100% Cotton Tablecloth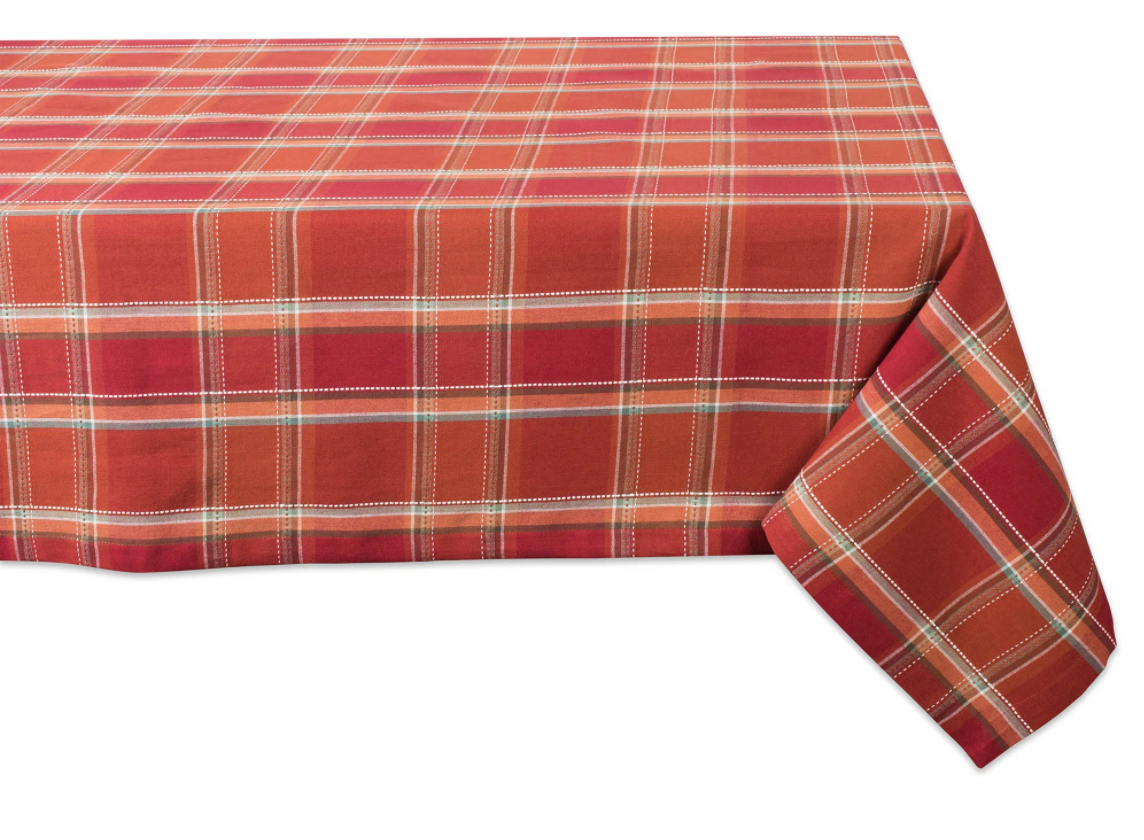 We're rebelling against the idea that we should only use tablecloths for fancy meals. It seems like a waste to leave them sitting in a closet for most of the year, even if they are a pain to clean and iron. This plaid tablecloth is machine washable, wrinkle resistant, and, most importantly, the color will hide even red wine stains. Dress it up with candlesticks or a nice vase or leave it plain for everyday meals.
buy here
Adison Crossweave Steel Wood Burning Fire Pit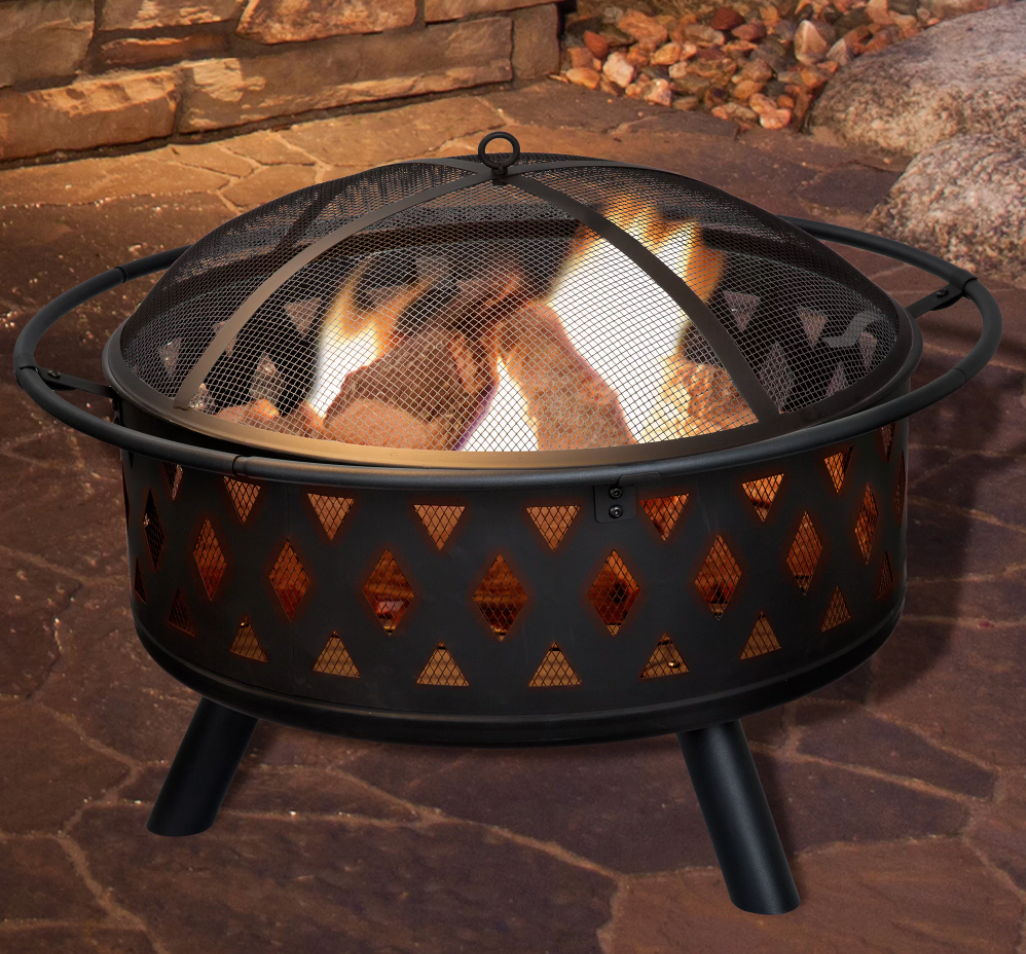 September and October are ideal months for bonfires as the nights get cooler. We have our eyes on this patio-perfect fire pit. It comes with a spark guard to prevent burned blankets and shoes, and the outer ring stays cool, so you don't have to worry about bumping into the hot metal. Pair it with some marshmallow roasting sticks to be s'mores ready.
buy here
Retzlaff Cotton Throw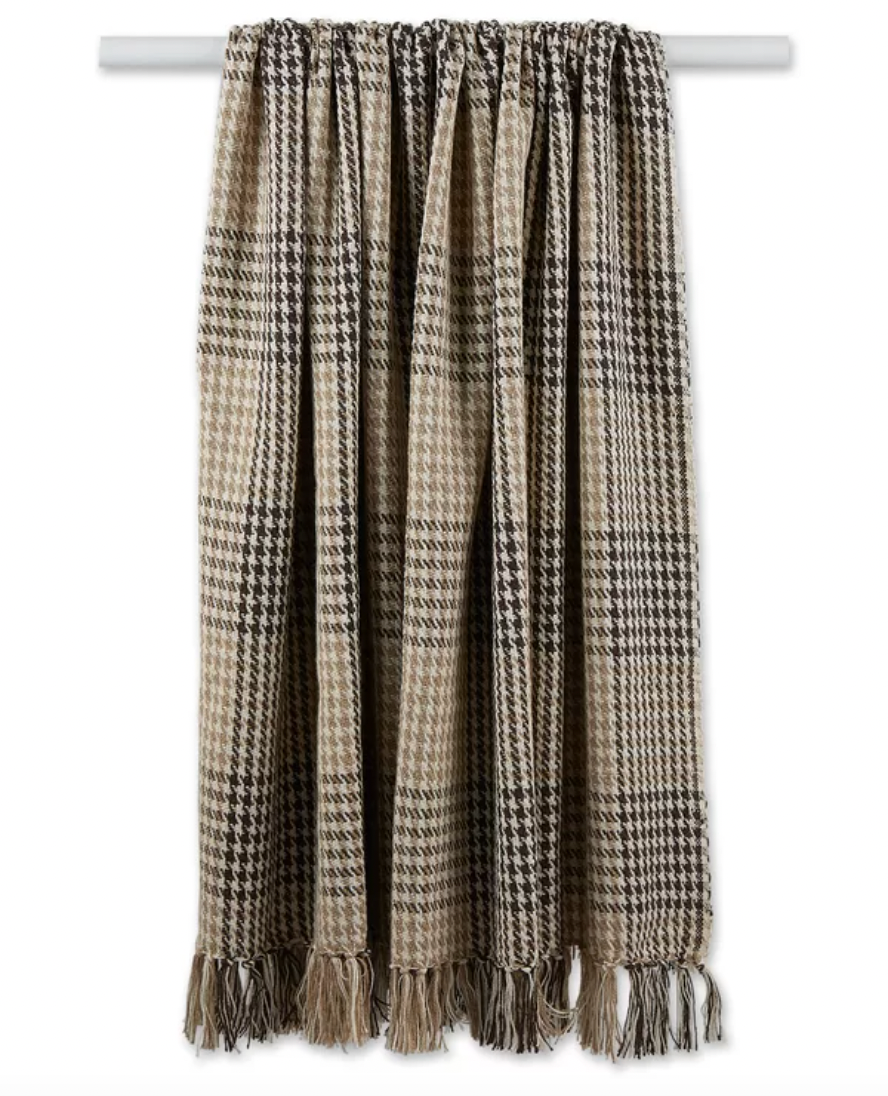 Speaking of bonfires, we have the perfect blanket to cuddle up in on chilly nights outside. This cotton throw is the perfect weight and is big enough to share, whether you're by the fire or watching a movie. It's also machine-washable in case any chocolate drips from your s'more, or if you want to get the smoke smell out.
buy here
Rebello Folding Wicker Side Table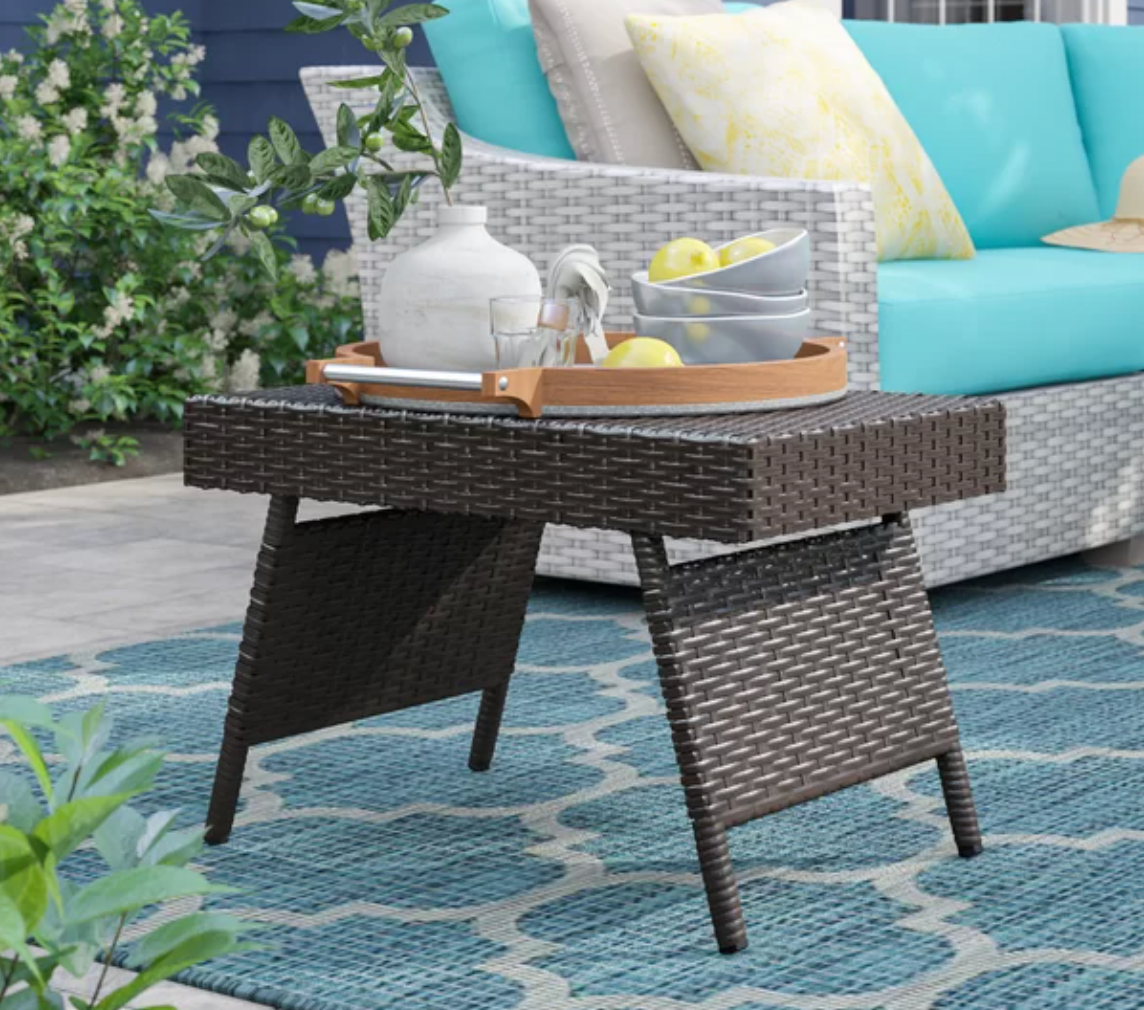 To eat and drink outside comfortably, a small table is required. This little folding table is a great outside companion: It's made out of plastic so it's easy to clean, it folds up small for the few months of the year you want to store it, and it's the ideal size to fit enough food and drink for a small group (or just you, we aren't judging). 
buy here
Trevin Hammered 47,000 BTU Propane Standing Patio Heater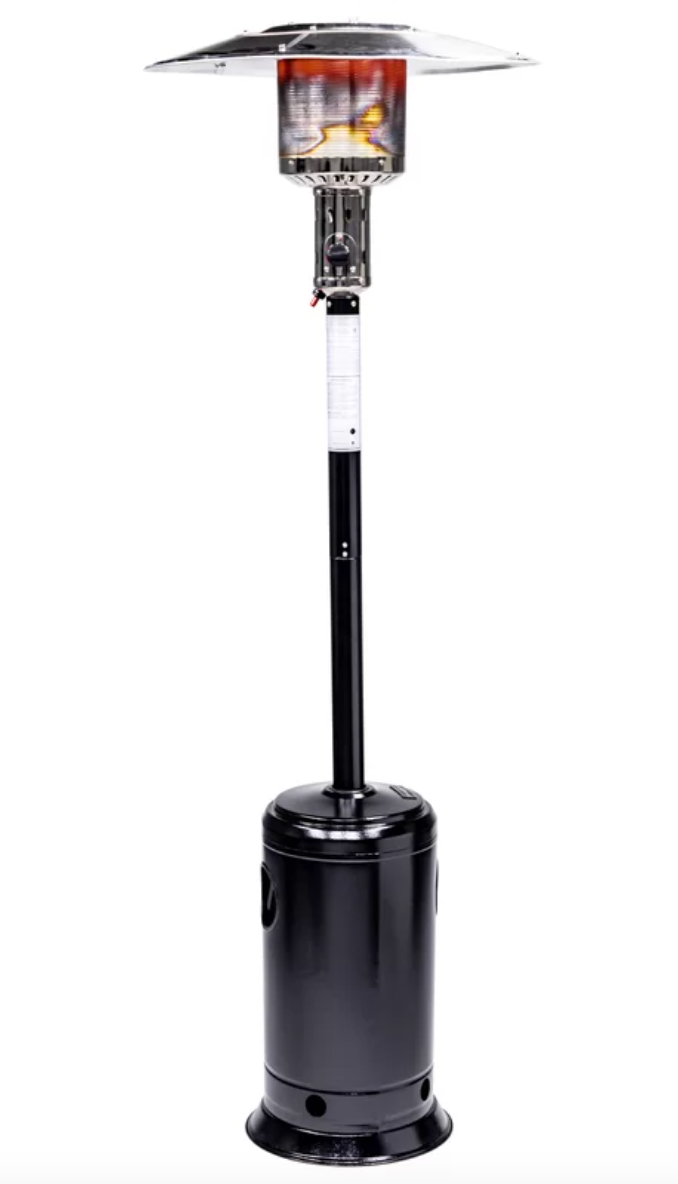 With Covid cases back on the rise, it's looking like more and more gatherings will be happening outside again. This heater warms a radius of up to 10 feet to keep your outdoor cocktail party comfortable. 
buy here
Penhook Autumn Forest Lumbar Pillow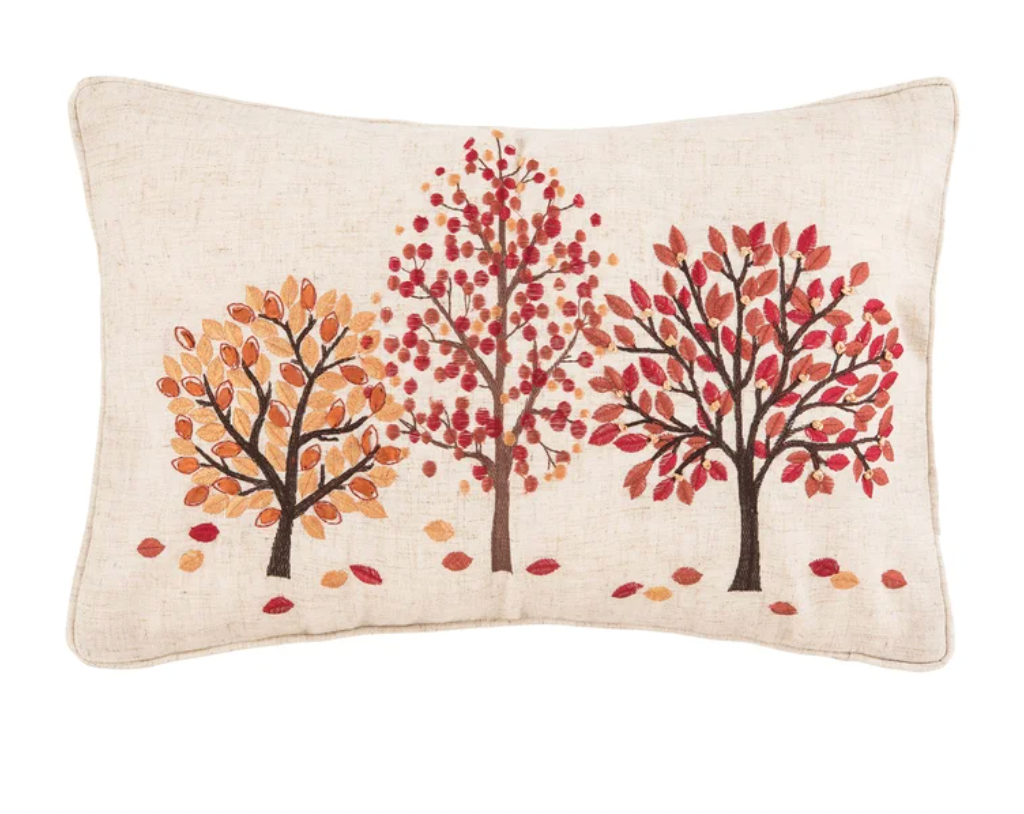 Accent pillows could be the easiest way to spruce up your living room or den for every season. We love this autumn trees pillow, which is neutral enough to go with any color furniture and bright enough to bring a little color to any grey fall days. It's embroidered, rather than screen printed, for a luxurious look and feel. 
buy here
Tin Fall Pumpkin Handle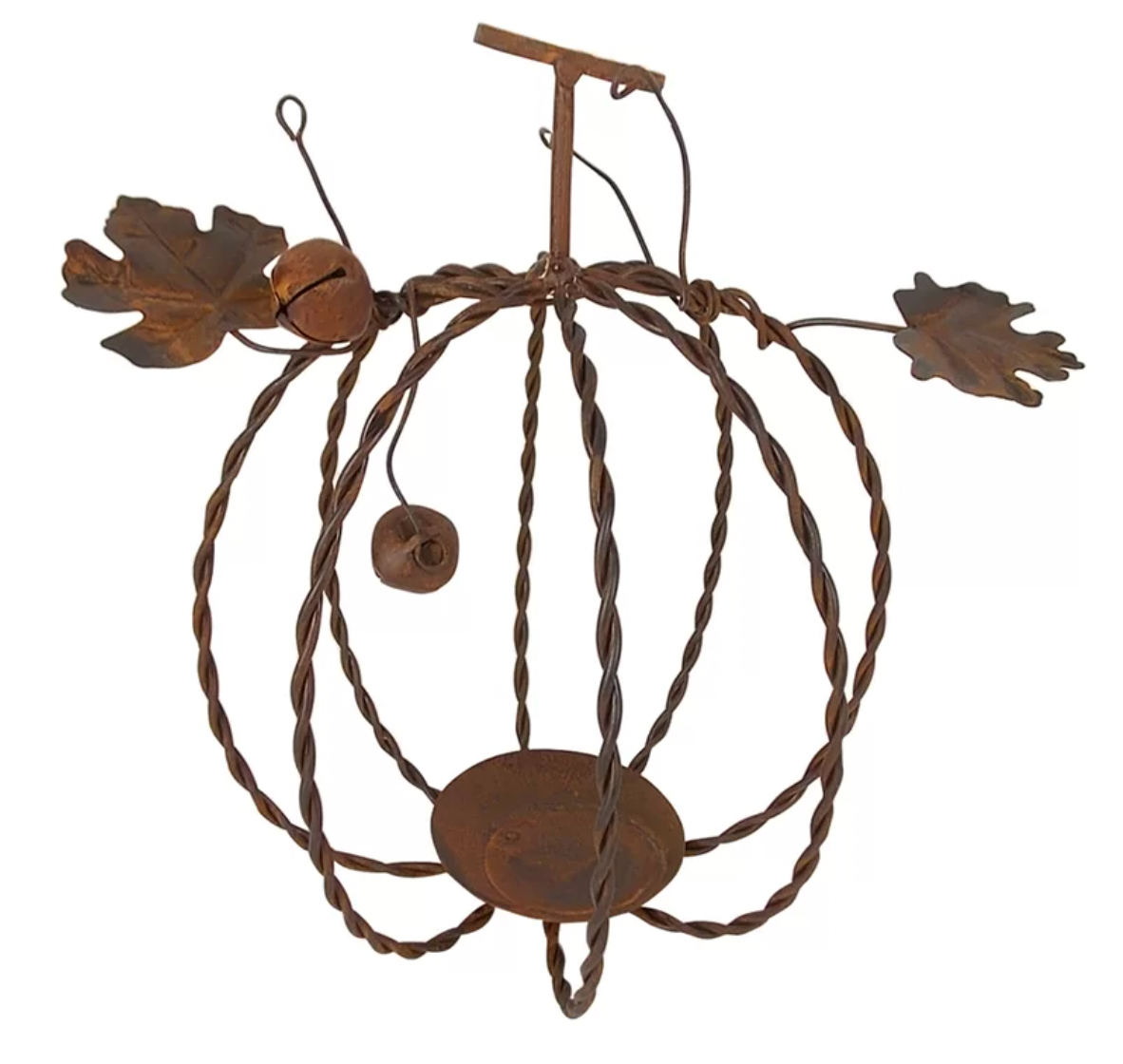 OK, we know, seasonal decor can be…corny — or should we say, cheugy? But we can't deny the way it warms us up inside! To sneak in some seasonal pieces without making your home look your aunt's on Thanksgiving day, opt for an understated item, like this rustic bronze…thing. At first glance, it sorta just looks industrial and cool…but it's a pumpkin! So, it's stylish and seasonal! Add this pumpkin candle if you're not ashamed of your love of seasonal decor (and invite us over for some pumpkin spiced cocktails, please). 
buy here
Products you buy through our links might earn us a commission.