This wife and mother shares the lessons she learned during her husband's harrowing health scare.
Ten years ago this week, I found myself alone in an emergency department waiting room wondering when I would be informed that I was already a widow. Having arrived via a dramatic red-siren ambulance ride, I didn't even know the name of the hospital I was in, only that it was more than 1,000 miles away from our home in Charlotte, North Carolina. I remember seeing I had less than 10 percent battery on my phone, but the only person I wanted to call was the very same person fighting for his life — my husband, Charlie. At the time, he was only 53 years old, an uber-fit heli-skiing enthusiast, and the last person I ever imagined who might have a heart problem.
When a surgical nurse finally found me doubled over sobbing in a blue plastic chair, she said, "We think he's going to make it."
This nurse "thinks" that Charlie, my soulmate and father of our four daughters, is going to make it, I realized in disbelief. He might live to celebrate our 27th wedding anniversary in 11 days. He might live to attend our twin daughters' graduation in three months. He might live to walk one of our girls down the aisle at her wedding or even, one day meet one of his grandchildren. I'd never considered the possibility that anything would jeopardize all of that, until I saw my husband's still not-yet gray hair splayed out on a hospital pillow, his body surrounded by beeping monitors.
It turns out, that nurse was right: Charlie did miraculously survive that day, but that was just the beginning of a radical shift for us. There was the time before a rare disease crashed into our lives on February 22, 2013, at 1:07 p.m. And then, the time after which nothing would ever be the same.
---
Later that night, Dr. Omar Ali — who saved Charlie's life — would explain just how amazing it was that he was alive. Charlie's main cardiac artery had dissected, causing a massive heart attack, and in reality, there had been a window of fewer than 60 minutes to save his life. Charlie had just beaten impossible odds. While we were beyond grateful, we were also in shock. How could Charlie, a workout fiend who'd always eaten grilled chicken and steamed veggies because he liked them, have a heart attack? Dr. Ali agreed that Charlie's arteries were in fact "pristine," but he was also the first to tell us that what caused this emergency was a one-in-million rare disease: Spontaneous Coronary Artery Dissection (SCAD).
Hearing that diagnosis was the beginning of a 10-year walk down a road we couldn't have imagined. I didn't know then that this would be just the first time that Charlie's seemingly healthy body would fail him. I didn't know that SCAD is so uncommon in men that Charlie would become one of only 10 known surviving males — and part of a global research study. Our family had just been pushed through doors we never imagined: The Heart Attack Door. The SCAD Door. The Rare Disease Door. When he was diagnosed, The Normal Living Door slammed firmly behind us.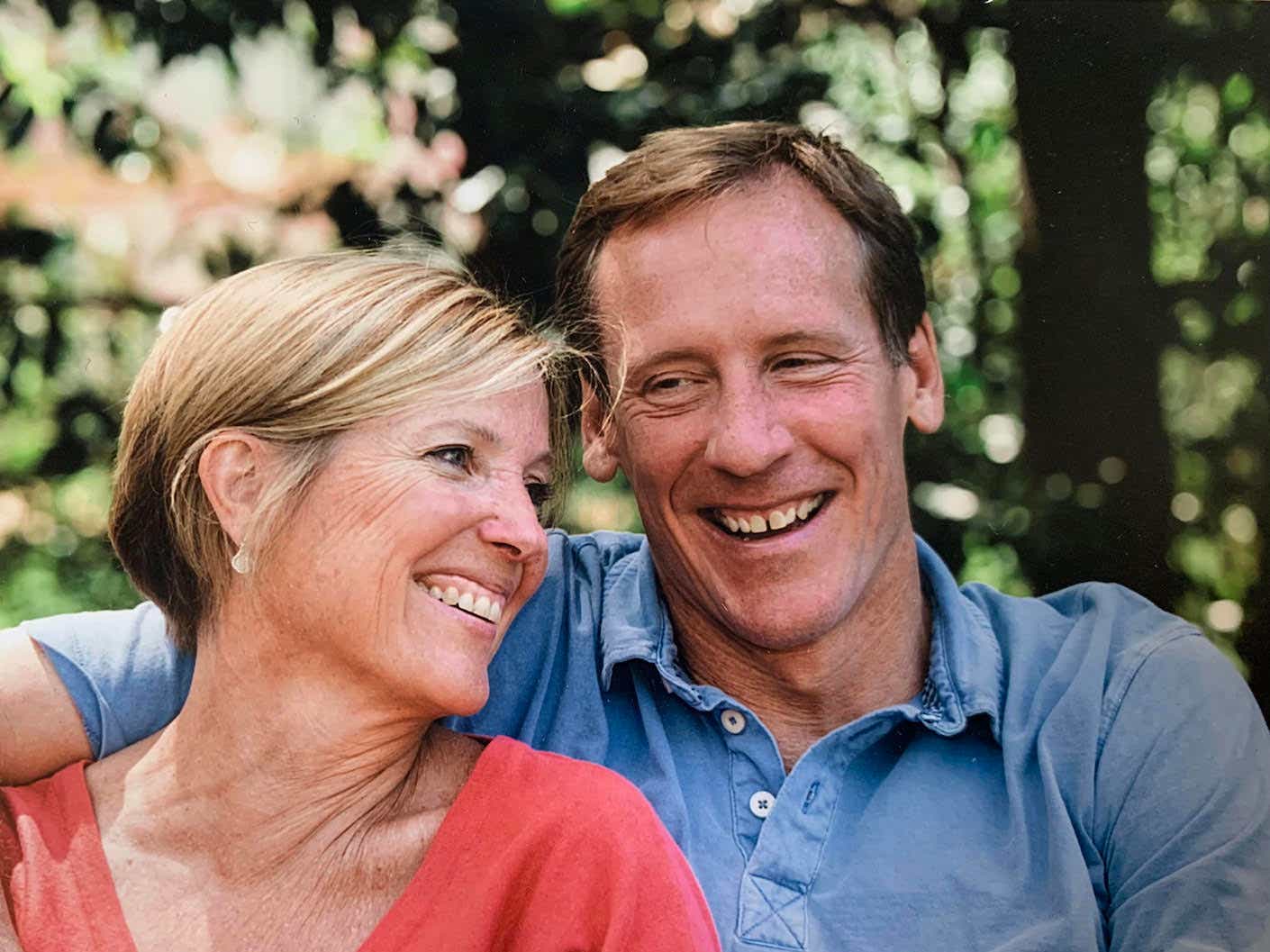 We now understand that SCAD is one of many rare diseases for which there's no pill, no protocol, and no definitive prognosis. By definition, a rare disease is one that affects fewer than 200,000 Americans; there are more than 7,000 known rare diseases that afflict 30 million patients in this country. Currently, there are only 1200 patients worldwide known to be living with SCAD, the majority of whom are women. Charlie is an even rarer patient in the already rare SCAD world because he's a male survivor.
All those living with SCAD face daily medical uncertainty because it isn't just their cardiac arteries that can dissect and fail. It is every fragile artery in their body — femoral, iliac, carotid — that has the potential to split, causing a heart attack, aneurysm, or stroke. With no test to predict it and no way to prevent the condition, SCAD patients live in constant fear that it could happen again, and spouses like me wonder every day when I might wake up a widow.
For the first two years of living with SCAD, I laid awake most nights watching Charlie's chest move up and down, willing his heart to keep beating so that mine could as well. Inevitably, when two hearts are bound by love, if one stops beating, the other will break. For this, there will never be a cure. I've finally made peace with the fact that I cannot waste time worrying about when Charlie might die while we still have this one precious day to live.
While death is certain, life is an open-ended question. Each of us has no control over how many days we will receive, but we absolutely have the choice of how we spend our time. I'm trying to always remember to choose each day to be with people I love, doing what matters most.
Last May, as I watched Charlie walk our daughter down the aisle, I teared up not simply with the normal mother-of-the-bride tears, but with what felt like holy tears that came from understanding the extra miracle behind that moment.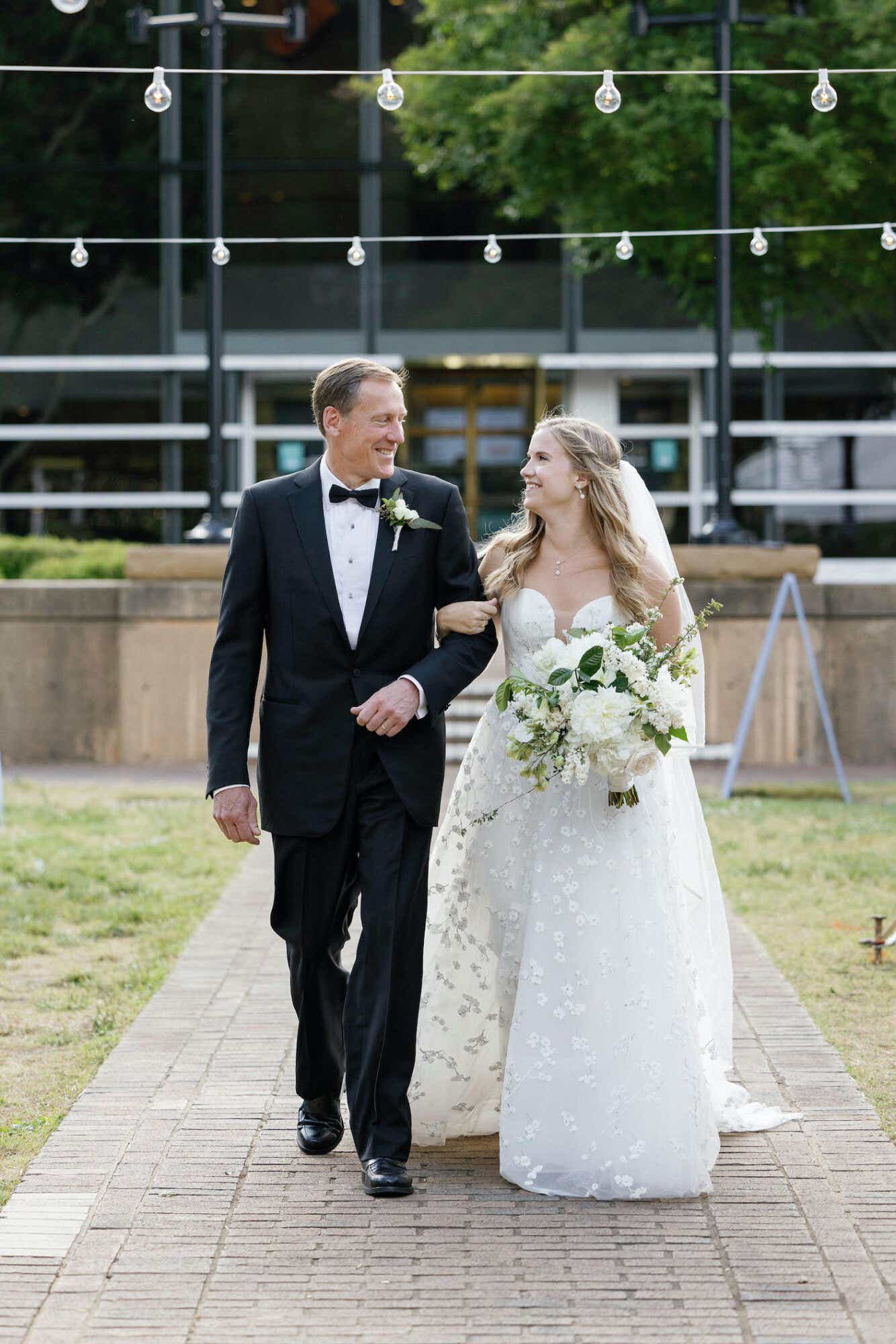 I can't say I am grateful that Charlie lives with this rare disease, or all that has come with it over the past decade: Multiple hospitalizations, an open-heart surgery, and even a seven-minute Code Blue where he once again, beat the odds. I can say, however, that I'm forever grateful for the wake-up call it represented in our lives. Living with a rare disease eliminates the possibility of taking life for granted. When you're made to understand that a beating heart is truly a minute-by-minute miracle, there can be no ordinary hours — each hour is precious.
Today, on National Rare Disease Day, I'm saying an extra prayer of gratitude for the past 10 years, alongside all of those who have loved and still love, the rare someone in their life. I never thought we would exhale from the day we nearly lost Charlie. I never thought I would stop watching his chest for proof of life, as he slept. But I no longer lay awake at night on high alert for Charlie's last breath; I go to sleep giving thanks. It's been thousands of days and counting since I first believed it was Charlie's last. And every one is a gift.
To learn more about SCAD: https://www.scadalliance.org
To learn more about Rare Disease: https://rarediseases.org
---
Kathy Izard writes the complete story about her family's SCAD journey in The Last Ordinary Hour. She also encourages people to dream big and do good in her inspirational nonfiction book The Hundred Story Home. Learn more: www.kathyizard.com and follow her on Instagram.