Comfy, colorful, and breathable masks your little ones will love. 
Masking has become part of our daily routines again with the spread of the Delta variant, and kids are no exception. The debate over the best way to keep children safe while attending in-person school raged all summer, and the debate will likely continue now that the FDA has authorized use of the Pfizer-BioNTech vaccine for kids aged 5 to 11 years. In any case, the CDC's current recommendation is clear: All students and all teachers, regardless of vaccination status, should wear masks indoors.
Fortunately, the structure of school bodes well for kids' acceptance of masking, according to Joshua Rosenthal, the president of Manhattan Psychology Group and a clinical psychologist specializing in child, adolescent, and family treatment. Rosenthal told us that the "social pressure" of school, where all students are expected to adhere to rules and norms, is a positive when it comes to masking. "This is what everyone's doing, so it's not a big deal." What can be more challenging is finding masks that fit kids' faces and are comfortable enough to wear for an entire school day.
The struggle to find kids' face masks is real: KCM's Jenna says almost nothing fits correctly for her young son, but that he's gotten used to wearing masks. "I think it's more difficult for the parent than it is for the kids," she said. To help you out a bit, we've rounded up 10 reusable masks designed specifically for kids. Some of them come in varying sizes to fit toddlers, older children, and teens more securely, while others have adjustable straps to get the best fit. Read on for our recommended masks and the pros and cons of each.
10 Best Kids' Face Masks
Athleta Girl Adjustable Everyday Non Medical Masks, pack of 5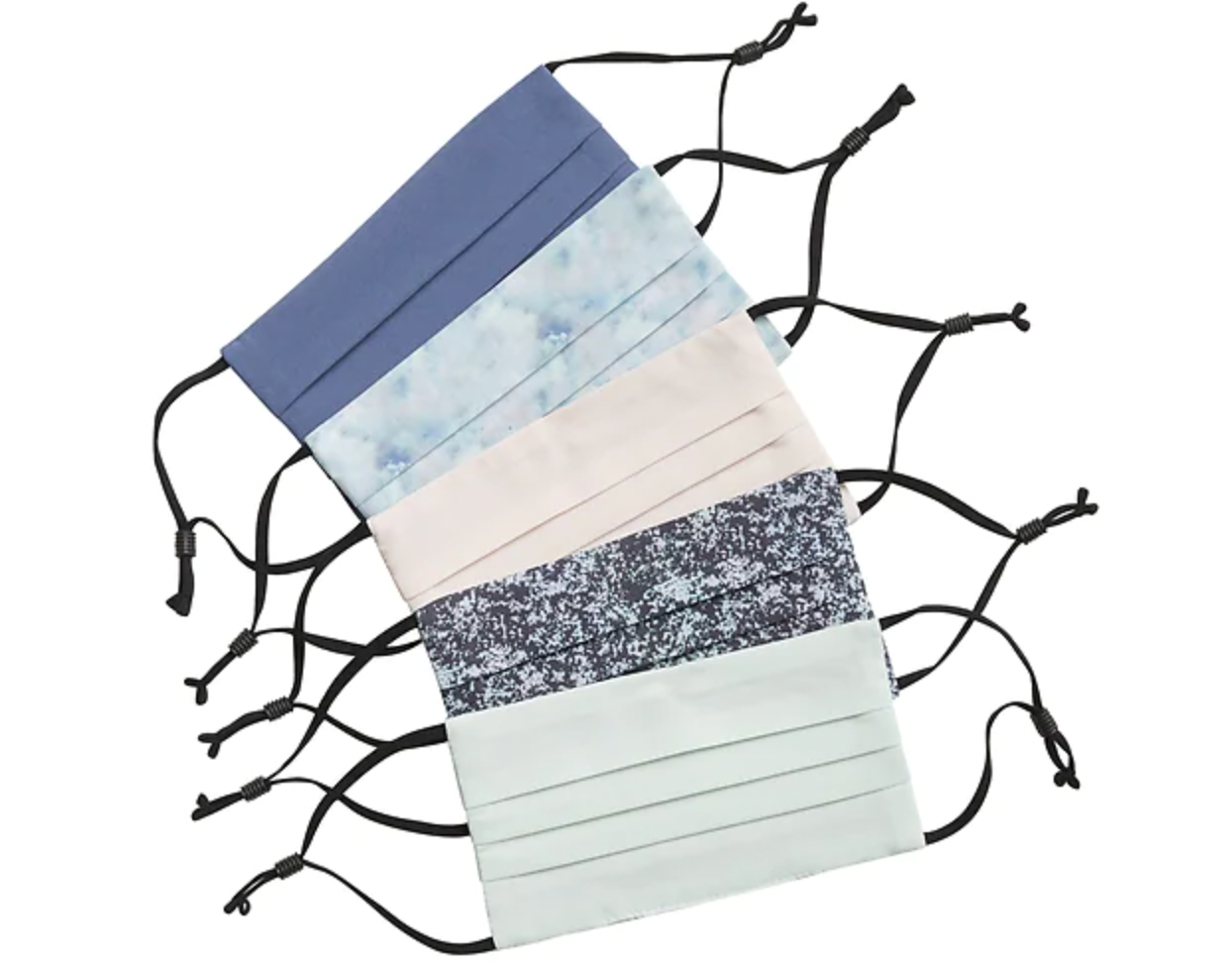 These super-comfortable Athleta masks have a lightweight outer layer and two inner layers of breathable cotton for lightweight protection. They have adjustable ear loops that help the masks work for a range of ages, from preschoolers to young middle school students. Despite the lack of a nose wire, the masks still stay in place well.
buy here
Vistaprint Kids' Mask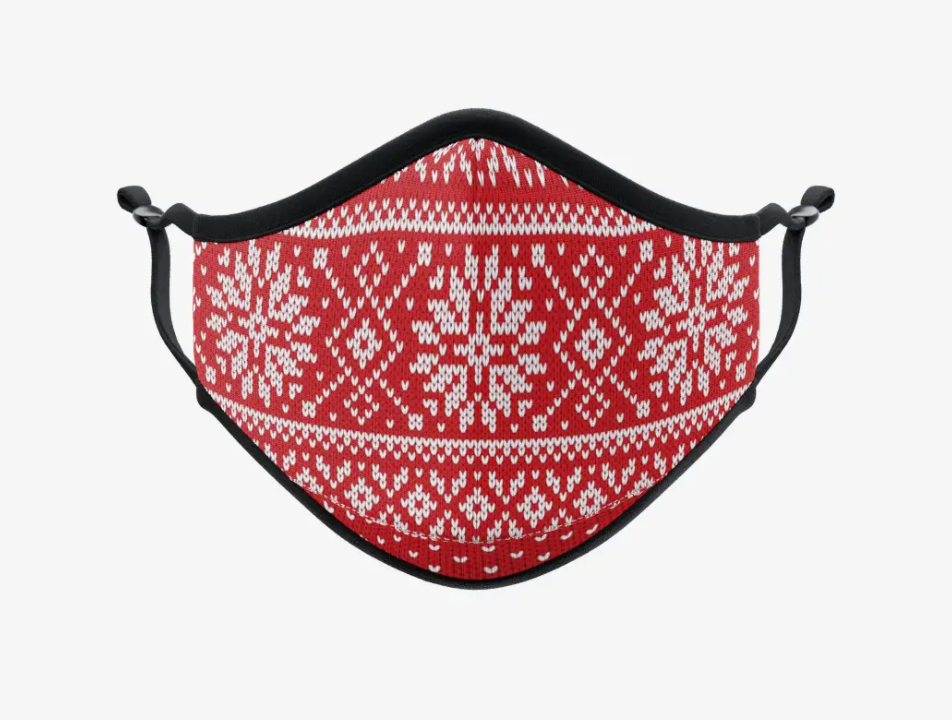 This mask from Vistaprint is sized for kids aged four years and up. The site provides mask size measurements so you can determine whether your child needs a kids size or the adult small. It has adjustable ear loops and is constructed to fit snugly under the chin while holding the fabric away from the mouth. It's also moisture-wicking for comfortable, all-day wear and comes in festive colors and patterns perfect for the holiday season. Psst…they're currently 25 percent off.

buy here
H_llo Friend Ultra Mask 1.0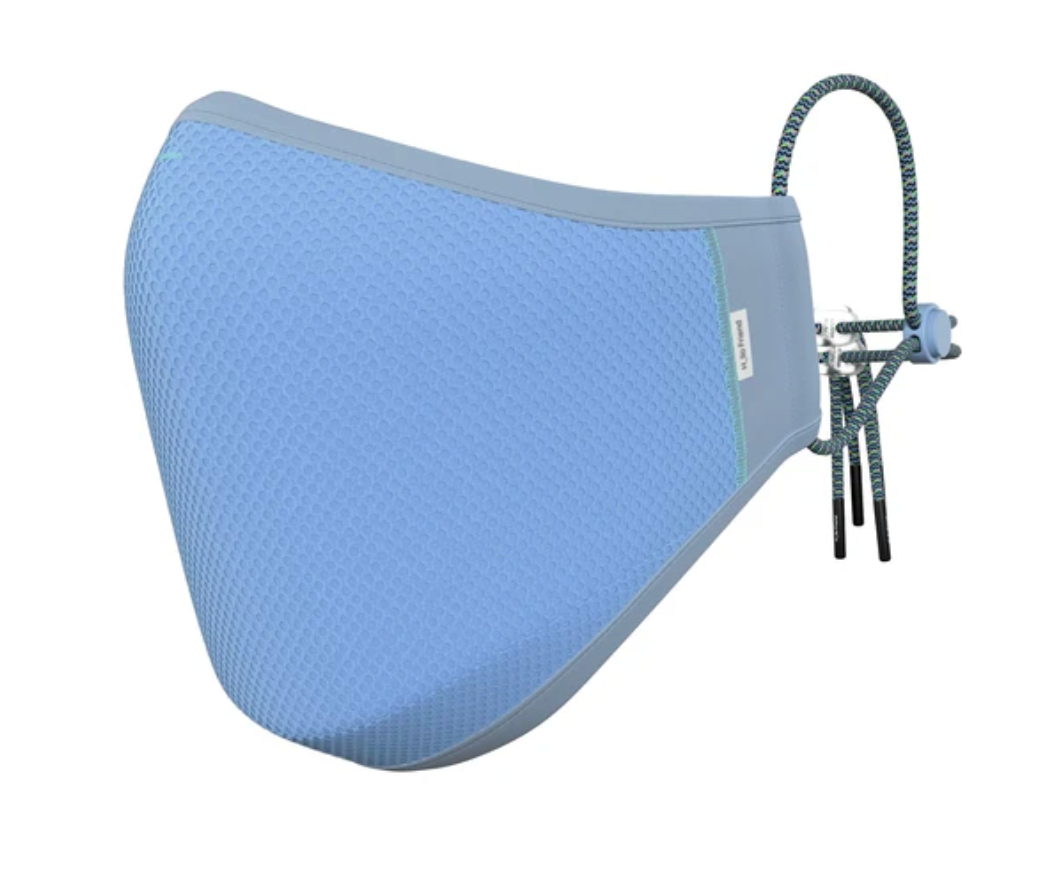 We've recommended the Ultra Mask for its protection, breathability, and comfort before, and we'll do it again. The site has a detailed size guide that allows you to find the exact right size for your child, and the straps can either be worn behind the ears or behind the head to meet your child's needs. It's currently 30 percent off, plus an additional 10 percent when you buy two masks.
buy here
Vida 100% Cotton Kids Protective Mask, pack of 5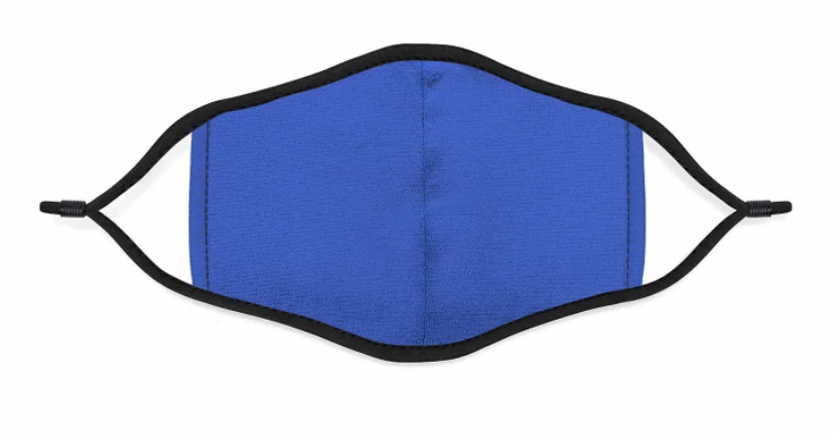 Vida's kids mask is made with two layers of cotton and comes with a five-layered carbon filter that can be used for seven days before disposing of it. Vida sells the filters in packs of five to make it easy to stock up. The masks are sized to fit kids aged three to 12 years, and their contoured shape fits well over kids' chins. They also have a nose bridge wire for an even more secure fit.
buy here
Rafi Nova Little Kids Everyday Organic Mask, pack of 4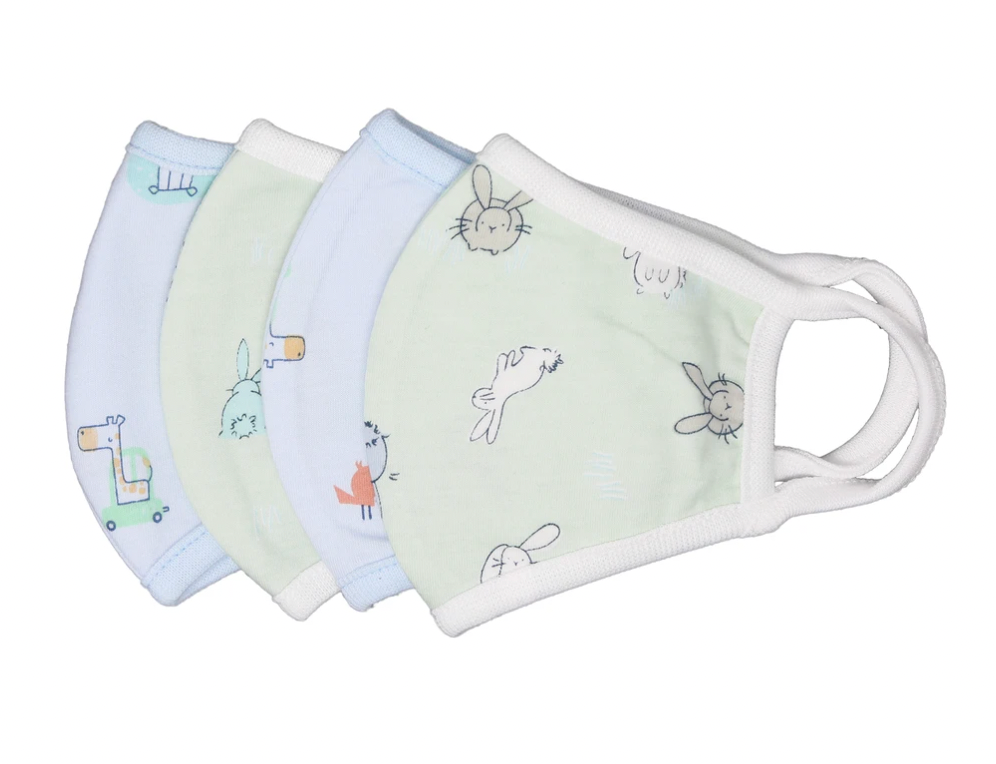 It's been particularly difficult to find masks for toddlers, and Rafi Nova stepped up to the plate with their Little Kids size. They're sized to fit toddlers between two and five years of age, and are made of organic cotton to protect sensitive skin. The company also makes masks for older children, teens, and adults, including this Smile Mask. It's designed with the deaf and hard of hearing community in mind, but it works great in school settings as well.
buy here
Lele Sadoughi Aspen Lodge Kids' Face Masks, pack of 2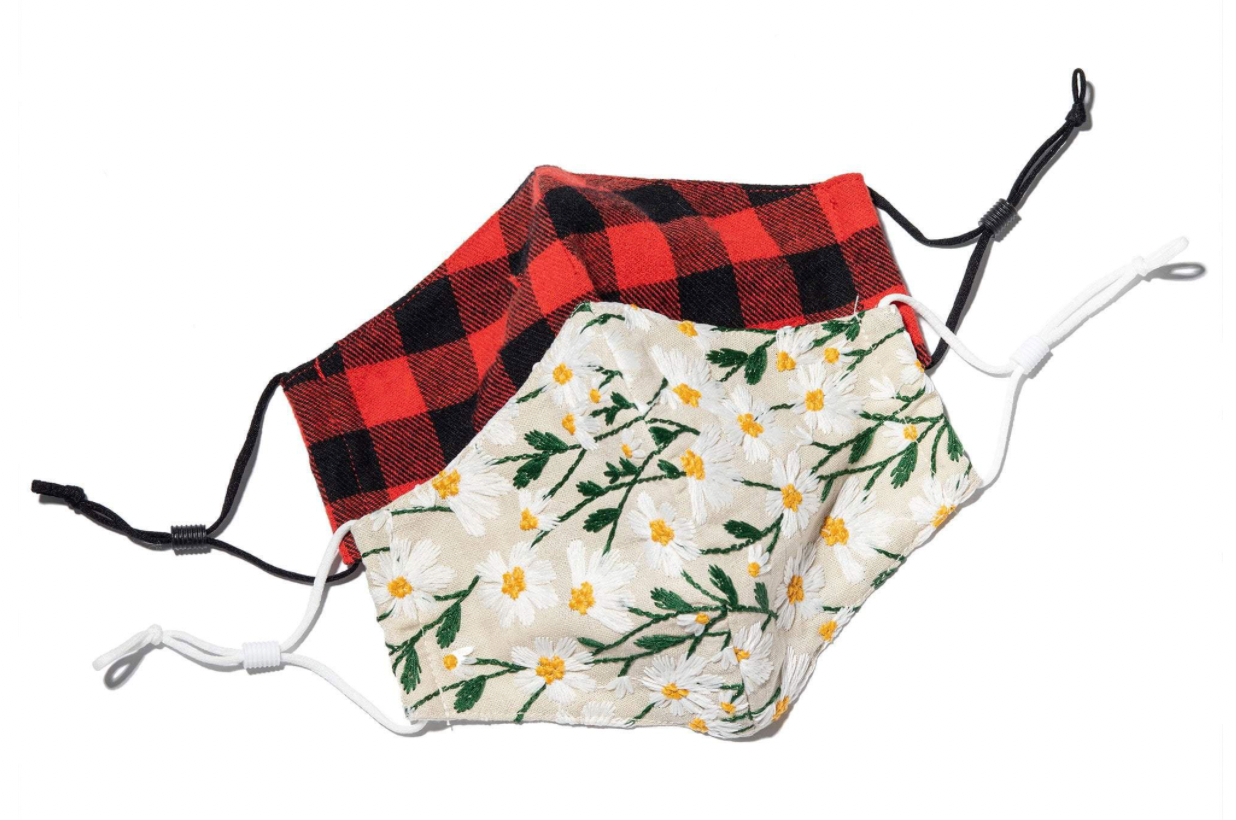 If you've been on the hunt for a stylish and perfectly seasonal kids' mask, Lele Sadoughi has you covered. The Aspen Lodge kids' masks have a soft T-shirt material lining, and they pass the "candle test" while still being breathable. They're sized for kids aged three to nine years.
buy here
STATE Bags Billie Blooms x Karolina Kurkova Kids Mask Set, pack of 3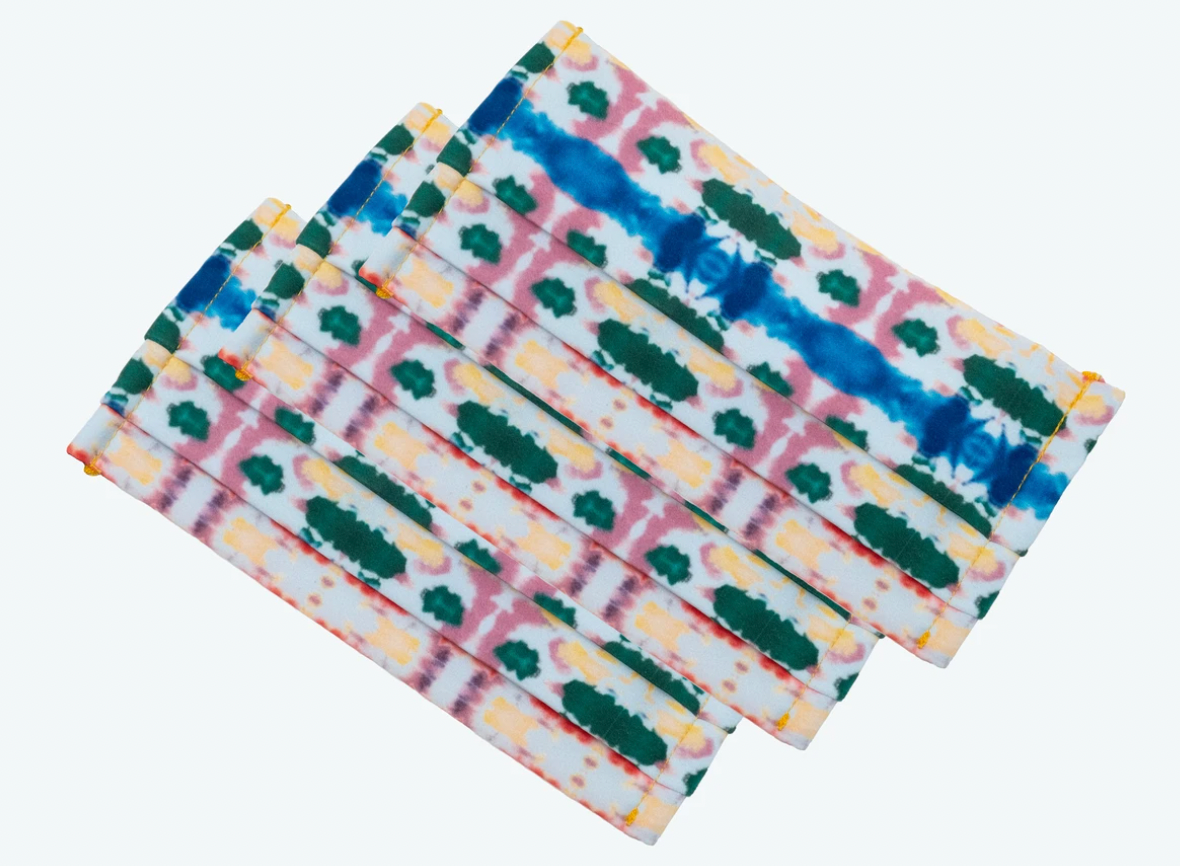 These colorful patterned masks are designed for kids between the ages of five and 12 years old. They're lightweight and they fit snugly over kids' mouths and noses, with adjustable ear loops. The proceeds from each purchase are donated to Feeding America.
buy here
Children's Coloring In Face Mask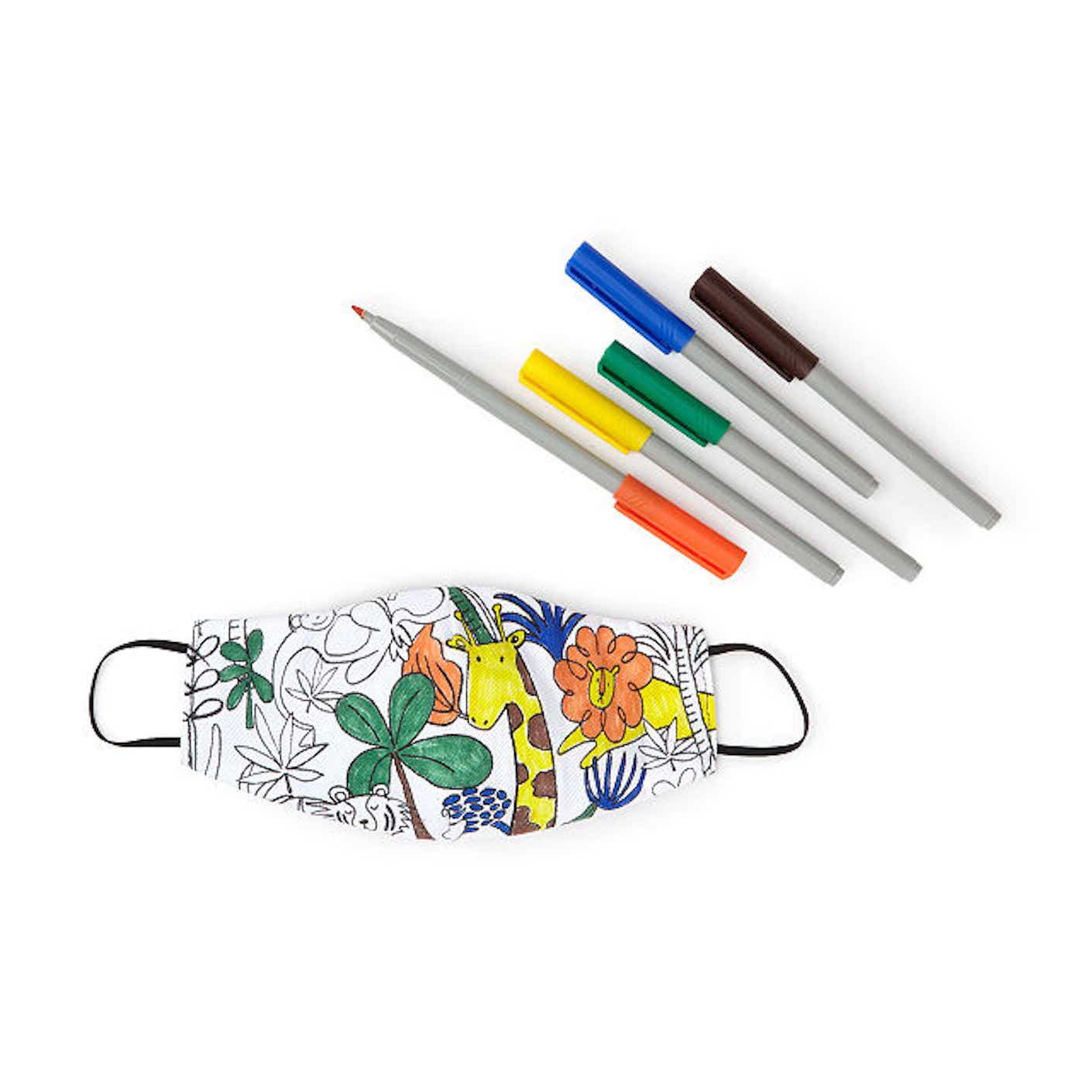 Turn masking into crafting with this kit from Uncommon Goods, which comes with one jungle-patterned mask and five permanent markers. The contoured fit is perfect for anyone between five and 10 years old, so no, you can't order it for yourself. While there isn't an adult option, nothing's stopping you from doodling on your own mask!
buy here
Rafi Nova Kids SuperFit Solids, pack of 3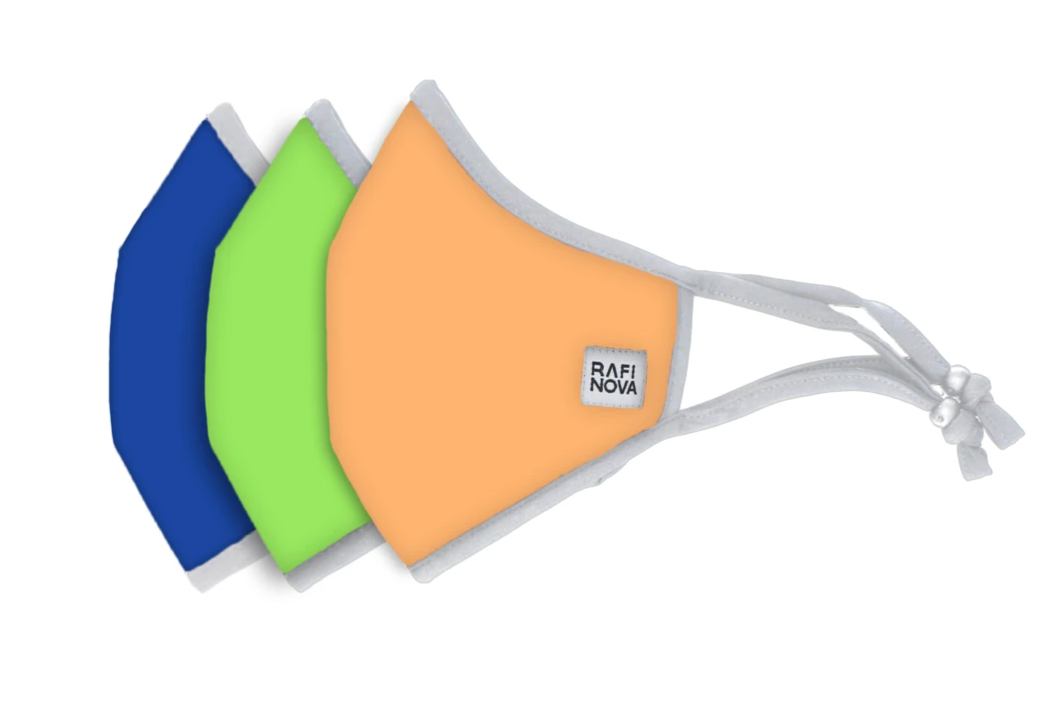 Rafi Nova's kids' masks are designed with kids between the ages of 6 and 12 in mind, and the SuperFit masks are one of their most popular offerings. Made of two layers of lightweight, breathable cotton with a cotton/polyester filter in between, they're so comfortable that your kid will forget she's wearing one. They're shaped to fit under the chin and have an adjustable nose wire as well.
buy here
Primary Rainbow Stripe Mask, pack of 3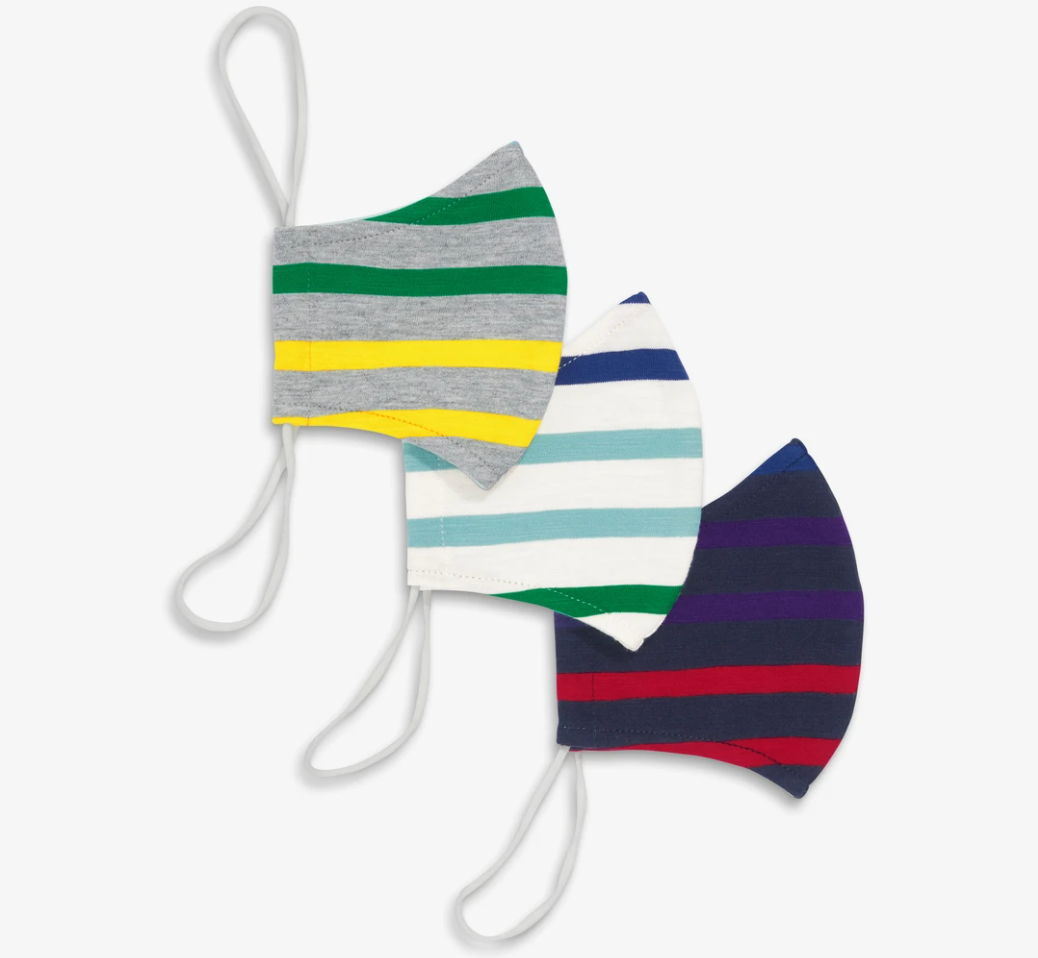 Primary is known for its brightly colored, gender-neutral kids' clothes, and these masks are no exception. They're reasonably priced and fit kids aged two and up. They come with straps that are worn around the head, but they can be converted to over-the-ear loops instead.
buy here