Goodbye skinny jeans, hello wide-leg denim.
If you've wandered around on the Internet recently, you may have come across the middle part vs. side part and skinny jeans vs. wide-leg jeans debacle. According to some very astute TikTokers, skinny jeans and side parts are "out" and are a clear indication of Millennial status — Gen-Z-ers instead opt for middle parts and wide-leg pants. Here at KCM, we're accepting of all hair parts and jean styles, but we've rounded up some of the best wide-leg jeans, from boyfriend jeans to mom jeans to culottes, to celebrate this next chapter in fashion history.
Best Wide-Leg Jeans for Women
1. Everlane The Way-High Jean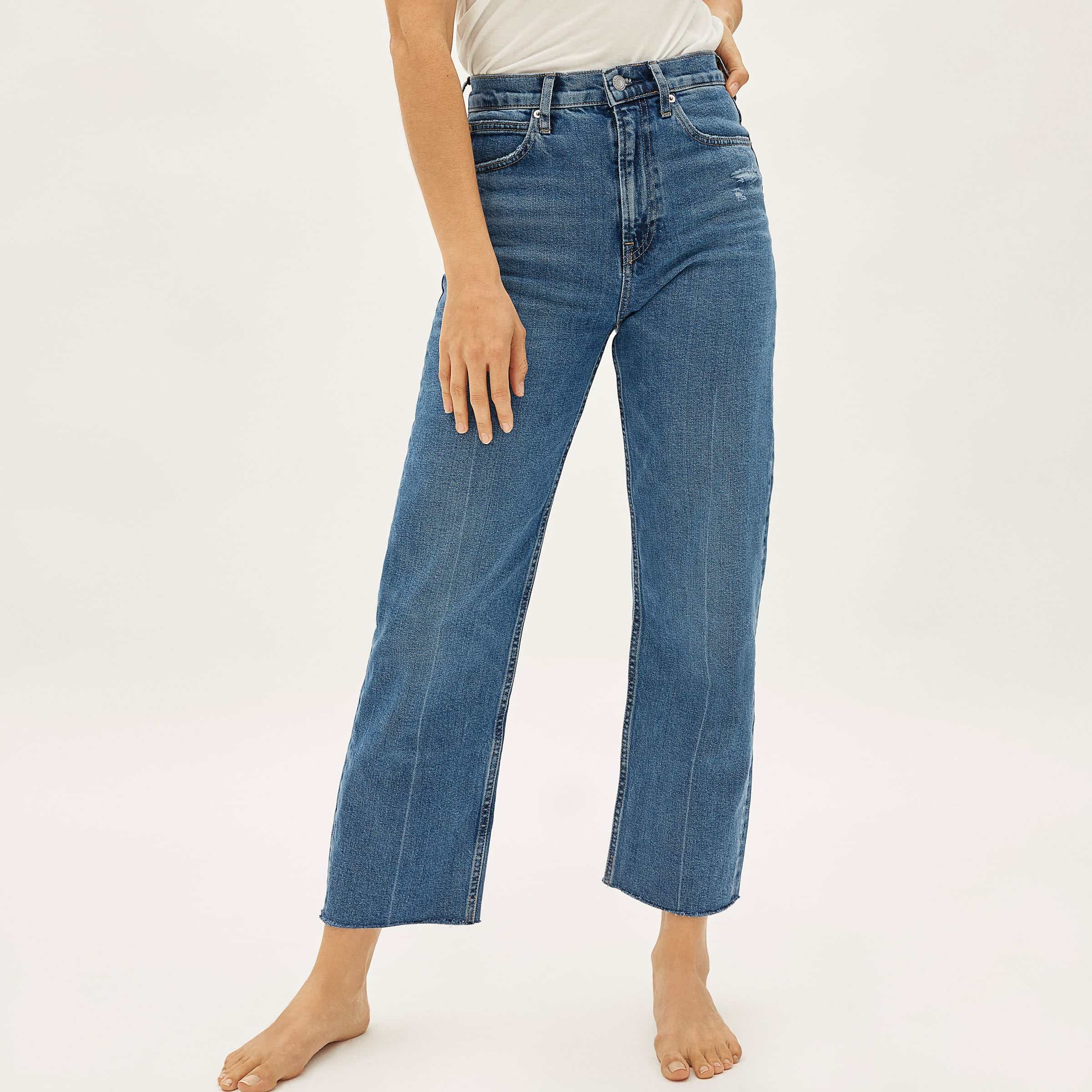 When the wide-leg pants trend came back in style, Everlane quickly adapted it to make the most comfortable, flattering jean. The Way-High Jean, made from premium organic cotton, features Everlane's "highest rise yet," accentuating your true waist, giving you legs for days, and holding you in, in the best way possible. We opt for the Flax wash for the transition from sluggish winter to bright spring. 
Buy Here: $88
2. Everlane The Cheeky Bootcut Jean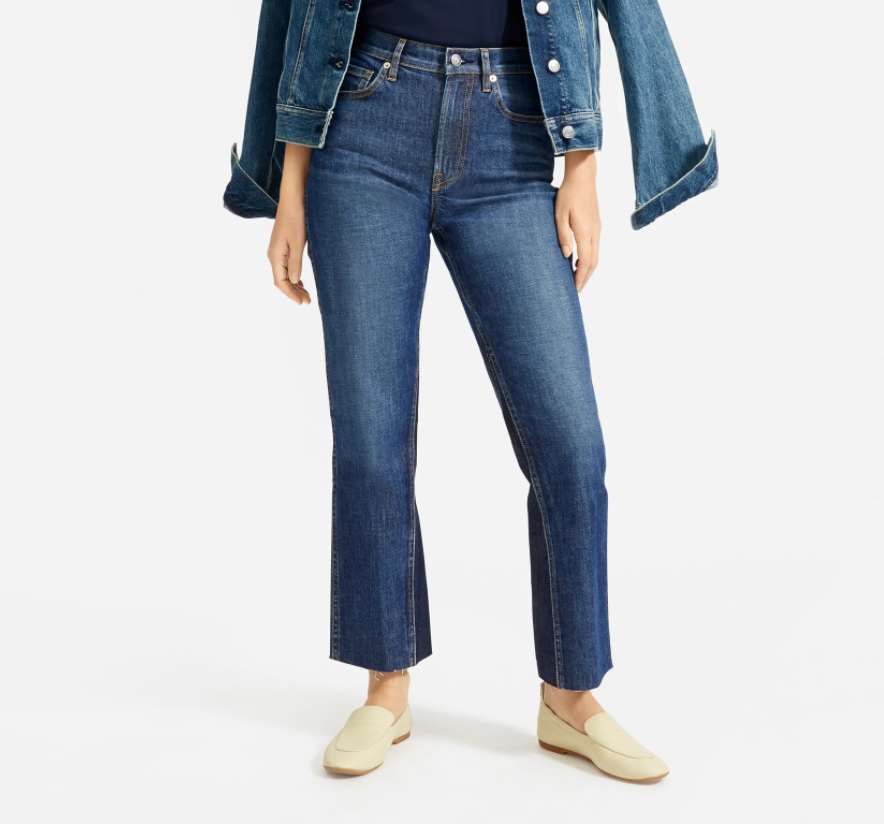 Everlane's Cheeky Bootcut Jean is exactly what it sounds like — your most form-flattering bootcut for your peach. They've updated the classic 1970s look and added a creative flare to the leg in three fresh washes. Act quickly, because these babies are selling out fast.
Buy Here: $68
3. Anthropologie Pilcro Ultra High-Rise Seamed Wide-Leg Jeans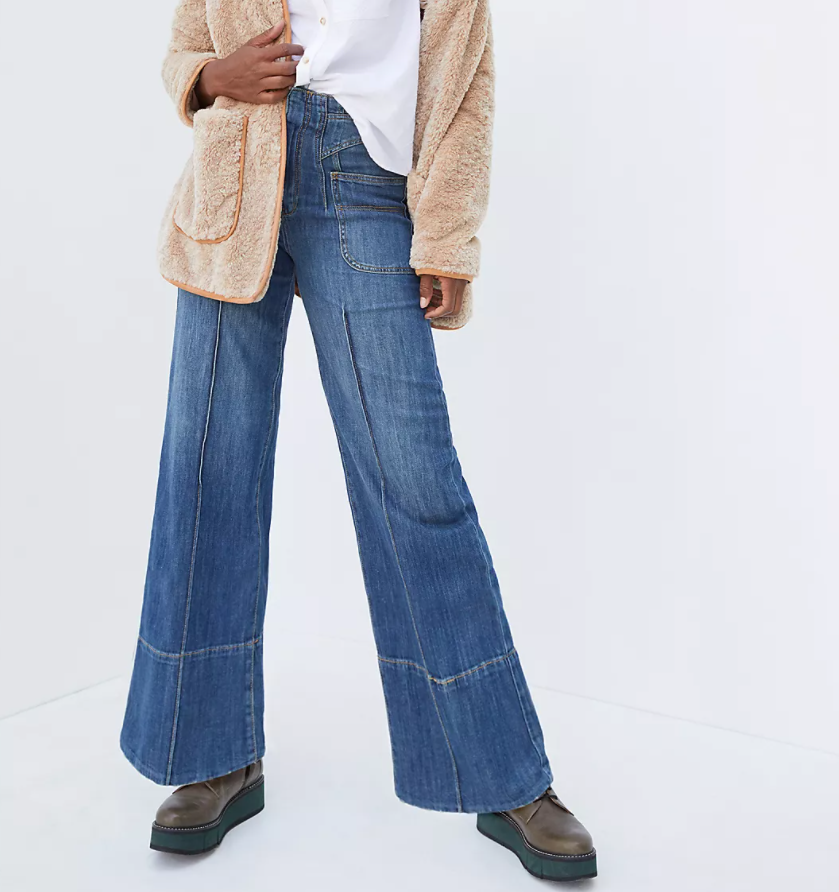 We've never been so excited about a flared, 70s inspired jean look! These jeans are your perfect foray into the hippie, wide-leg trend. We can't wait to pair them with some Dr. Martens or ankle boots and a flowy button down, for an effortless style. 
Buy Here: $128
4. Anthropologie MOTHER The Half-Spring Ultra High-Rise Relaxed Wide-Leg Jean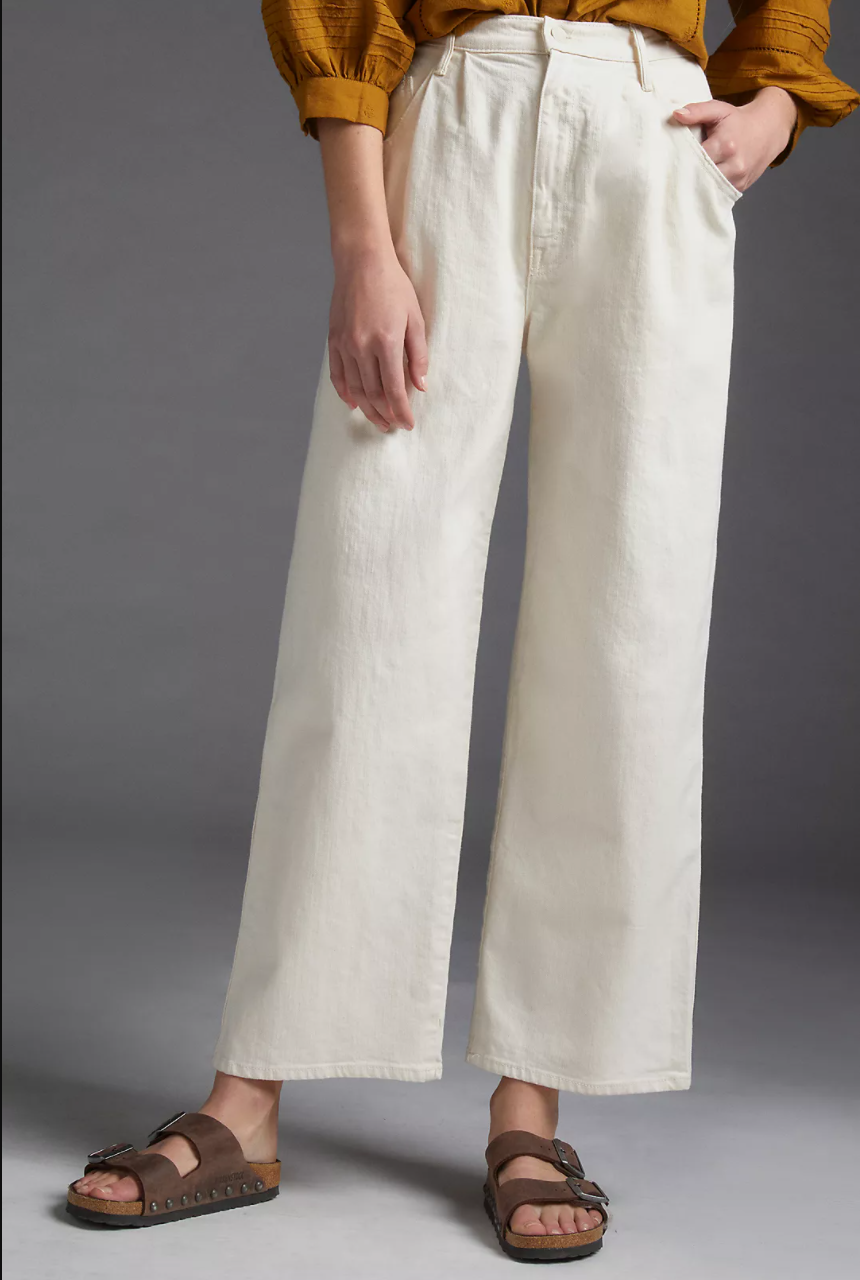 We know you've been searching for an amazing white jean, and this one is it. With its dramatic high rise and extra wide-leg, this pleated pair of Anthropologie jeans promise to give a super-soft fabric that is comfortable all day long. Throw on these jeans with your Birkenstocks and you've got yourself your favorite spring to summer 'fit.
Buy Here: $130
5. AGOLDE 90s Mid Rise Loose Fit Jeans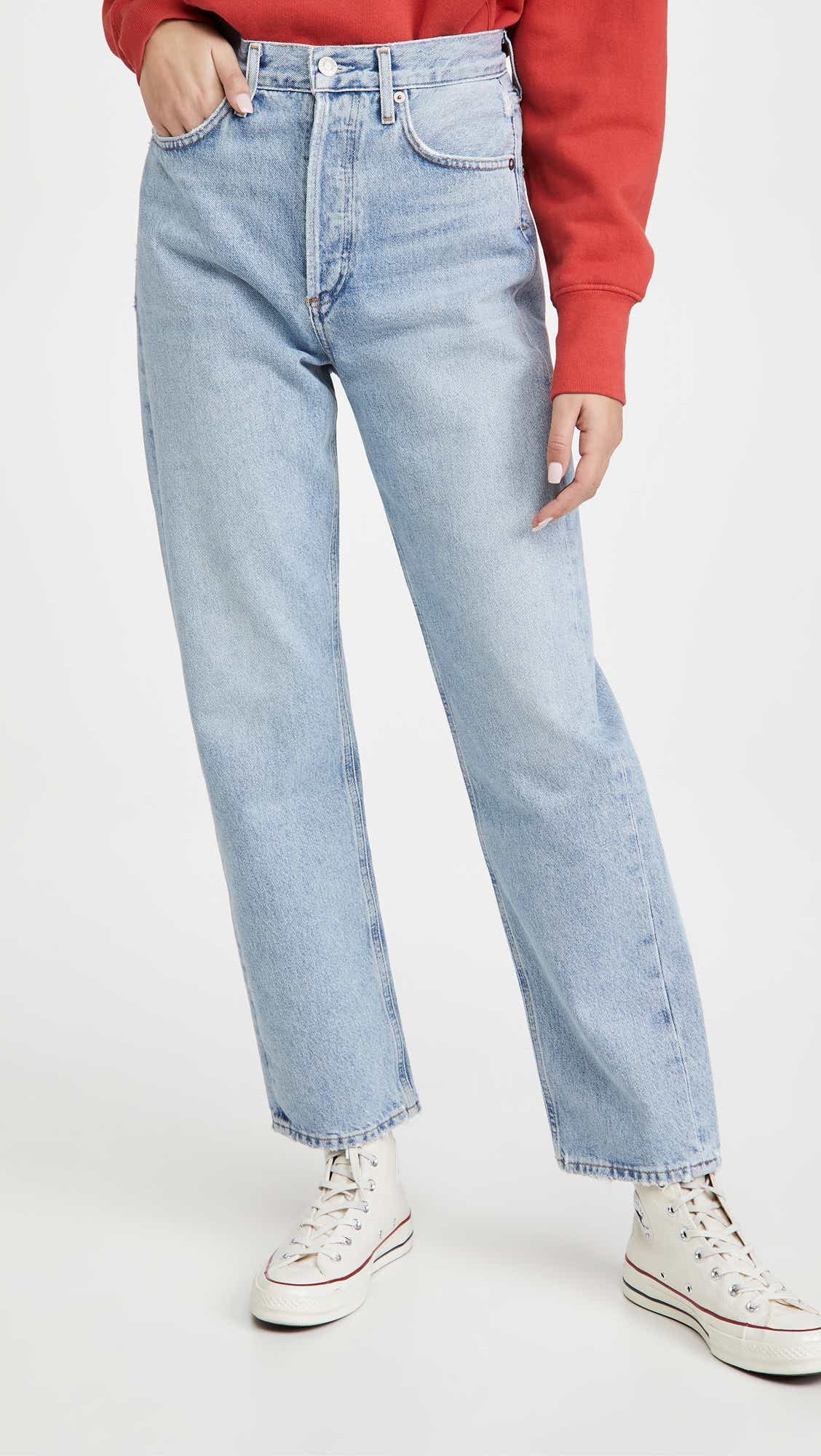 Similar to the Madewell jeans we recommended above, AGOLDE makes a jean that's high-rise light wash with a slight flare but gets its boyfriend-jean inspo from the 90s. The wash is intentionally faded, creating a look that doesn't scream Try Hard, and will pair with your best graphic tees and trainers.
Buy Here: $198
6. SLVRLAKE Grace Crop Jeans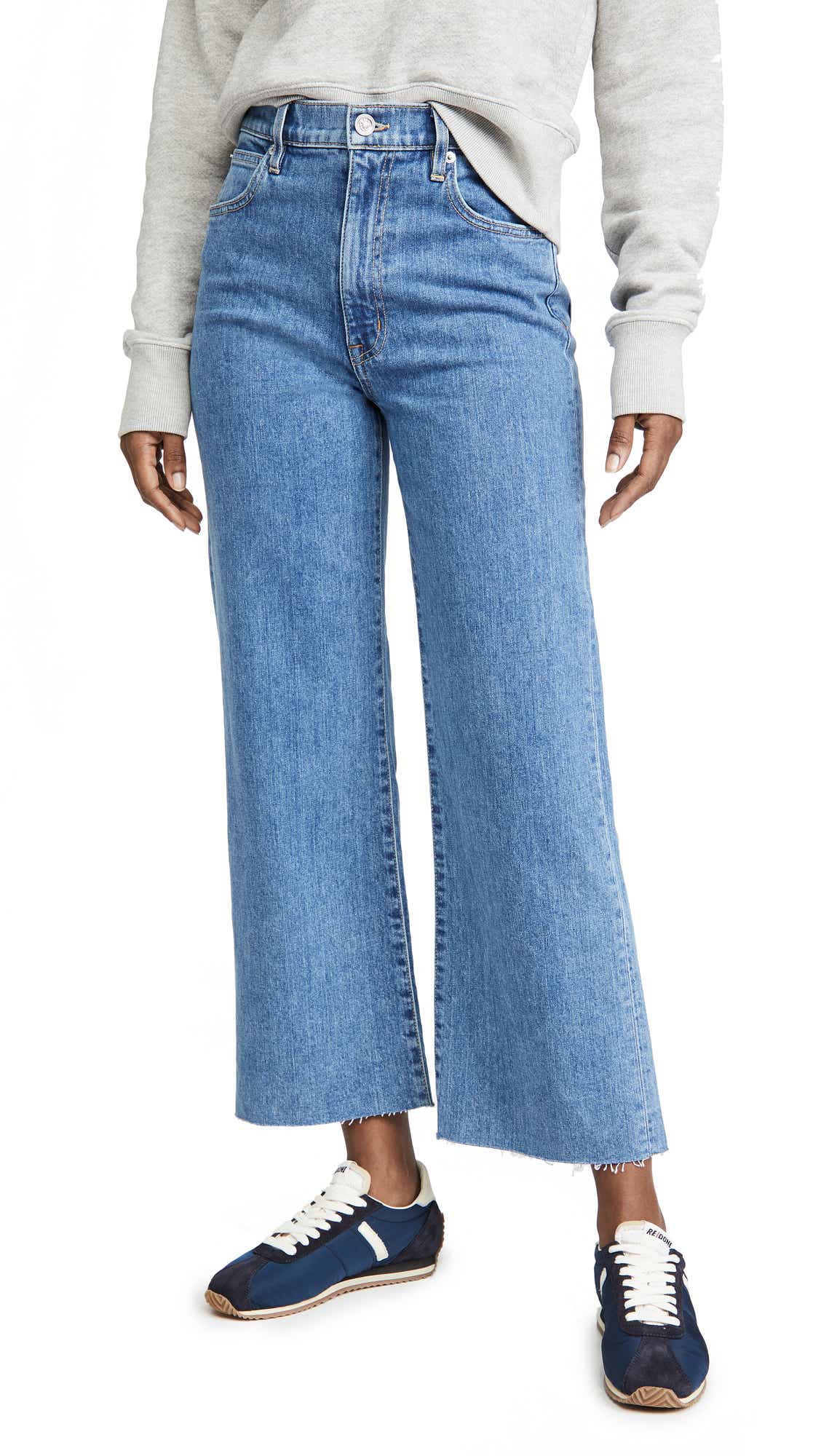 These crystal blue cropped jeans are begging for you to break out your fun crew socks and comfy sneakers and take a walk in the park. Brand SLVRLAKE, based out of Los Angeles (could you tell?), aims to make clean-cut minimalist denim with tailored fits. Your ankles will thank you.
Buy Here: $279
7. Mango Wide-leg High Waist Jeans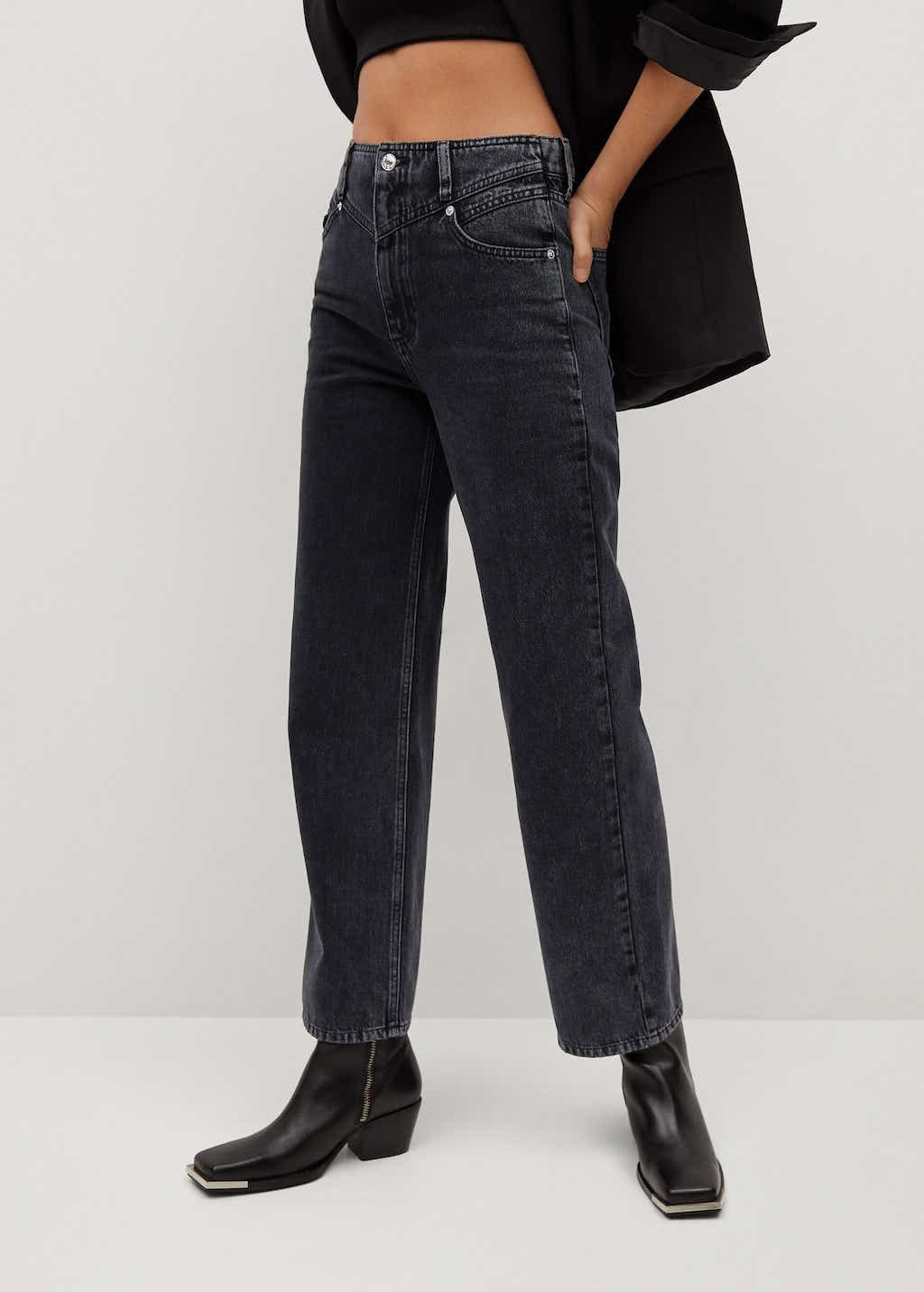 Step aside, little black dress, and make room for the little black wide-leg jean. (It's a thing because we made it a thing.) This high-waisted pair from Mango has funky front pockets, so it easily transitions from an errands jean to an outdoor-drinks jean.
Buy Here: $50
8. Mango Jeans Culotte High Waist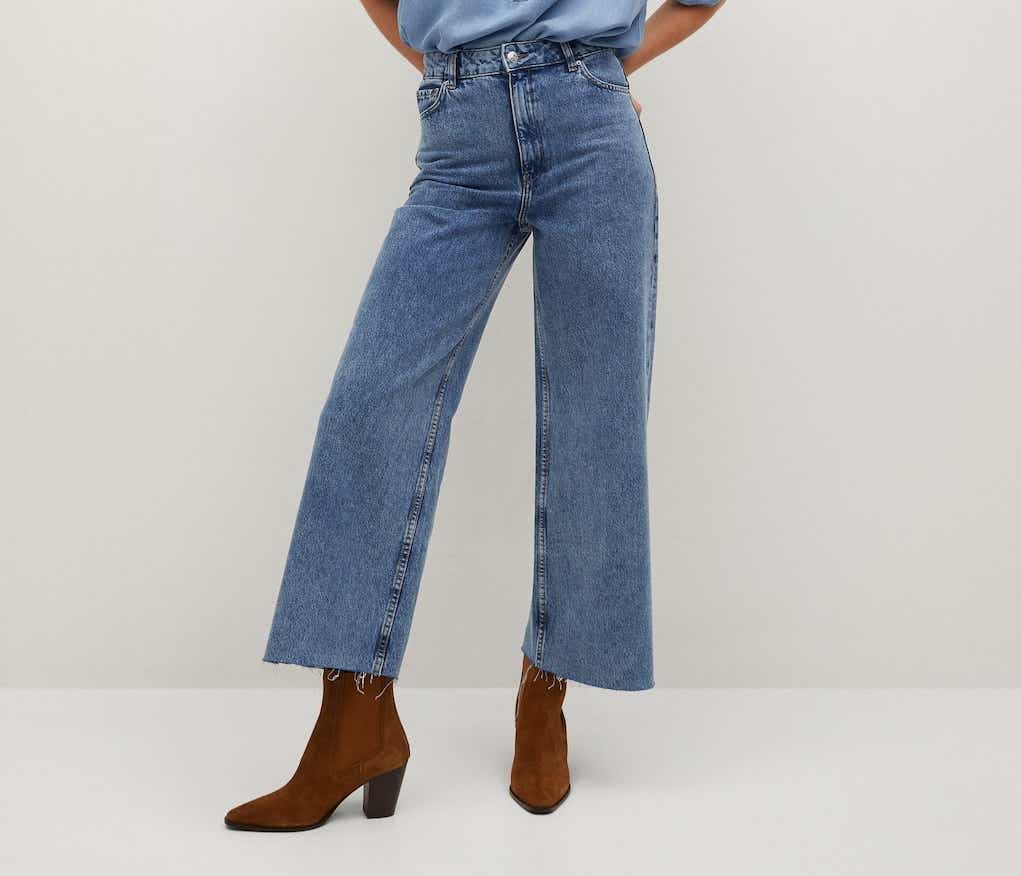 Mango's take on the classic culotte jean screams spring. Whether you pair it with a jean shirt to make a chic joutfit, or a sweatshirt and leather jacket, we're here for it. These jeans just might make us pull on those cute brown booties we've been saving in the closet all year. 
Buy Here: $40
Products you buy through our links might earn us a commission.