A few simple changes can make a world of difference.
Ready to ditch the hair dye? Going gray is an empowering opportunity to reinvent your look. Some of our favorite women, Jane Fonda, Jamie Lee Curtis, Meryl Streep, Diane Keaton, and half the cast of And Just Like That, are all rocking their silver manes like pros. Whether you're inspired by these beacons of feminine pride, are tired of expensive trips to the hair salon, or finally feel like letting your roots go au natural, you might want to also consider making some changes to your beauty routine.
To help answer a few questions on what needs to change, we turned to makeup guru Bobbi Brown to share her tried-and-true tips on how to adjust your lip, cheek, and shadow colors to suit your new 'do.

After all, just like how your skincare regimen needs a little updating as your skin changes naturally over time, so does your makeup routine when you make a big change up top, like styling a brand new hair color. Below, Bobbi Brown explains the simple science behind which colors will add brightness to a gray look, which will tend to wash you out, and other invaluable aging advice.
How to adjust your makeup routine for gray hair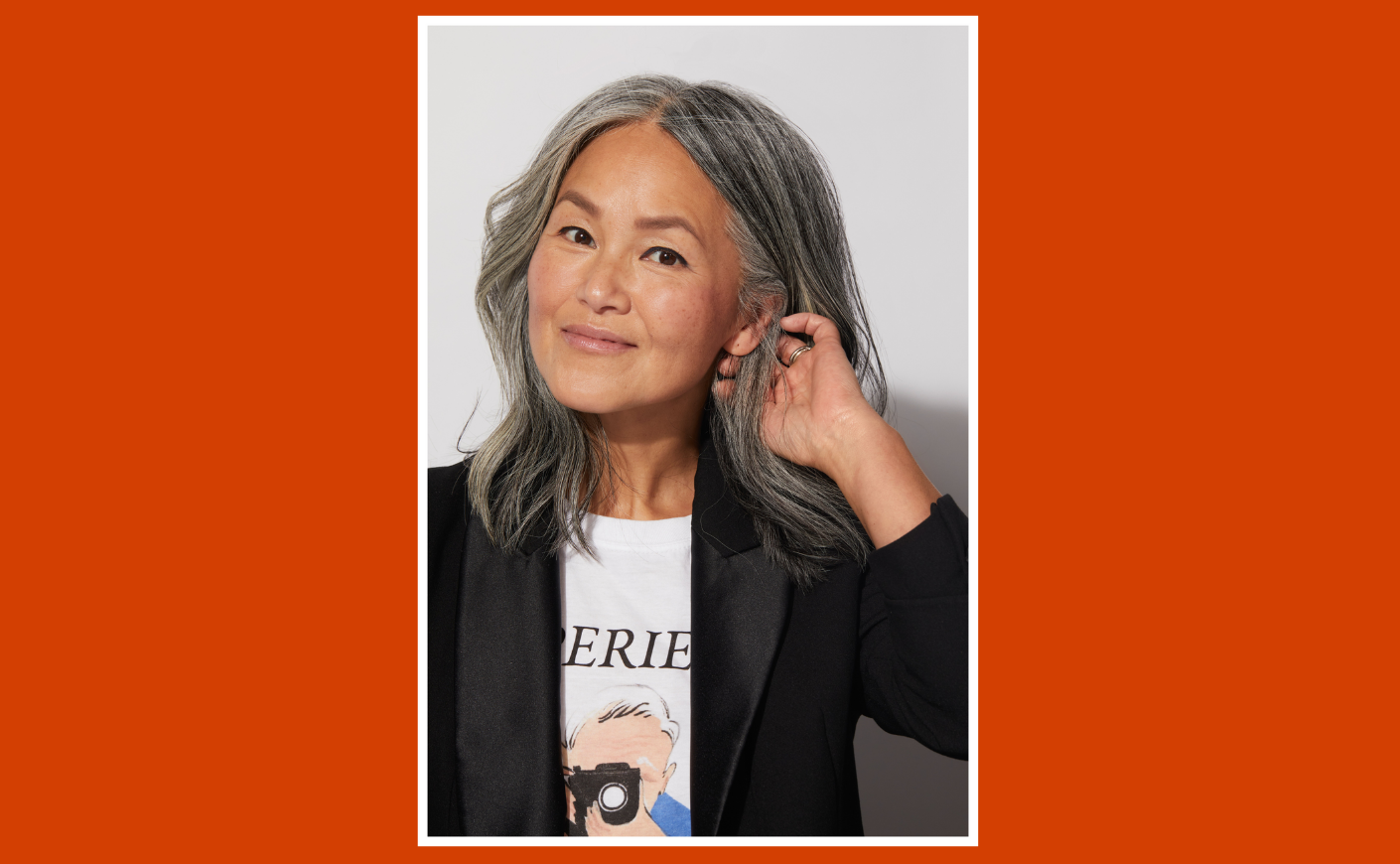 What's the biggest difference in makeup routines for people who decide to go gray?
I think there's nothing more beautiful than a woman who embraces the aging process with confidence and grace… and accepting that the color and texture of our hair changes as we get older is part of that process. Many of the real models we use in our Jones Road campaigns have gone full-on silver, and they are gorgeous because they are taking better care of both their hair and their skin.

Keeping your skin well-hydrated and drinking lots of water is the first, and most important step in any makeup routine, but it's especially important as we get older. Our skin is dryer; it loses elasticity and if we're not exfoliating, it starts to look dull as we age. My best advice is to begin and end every day with moisturizer and eye cream. Put it on as the first step in your makeup routine and reapply it before you go to bed. Also, use a good exfoliator once a week to remove any dead skin and let the natural radiance of your skin shine through.
If you don't want your face to look washed out, where's the best place to add more color to your routine? Or is it better to stick to a neutral palette?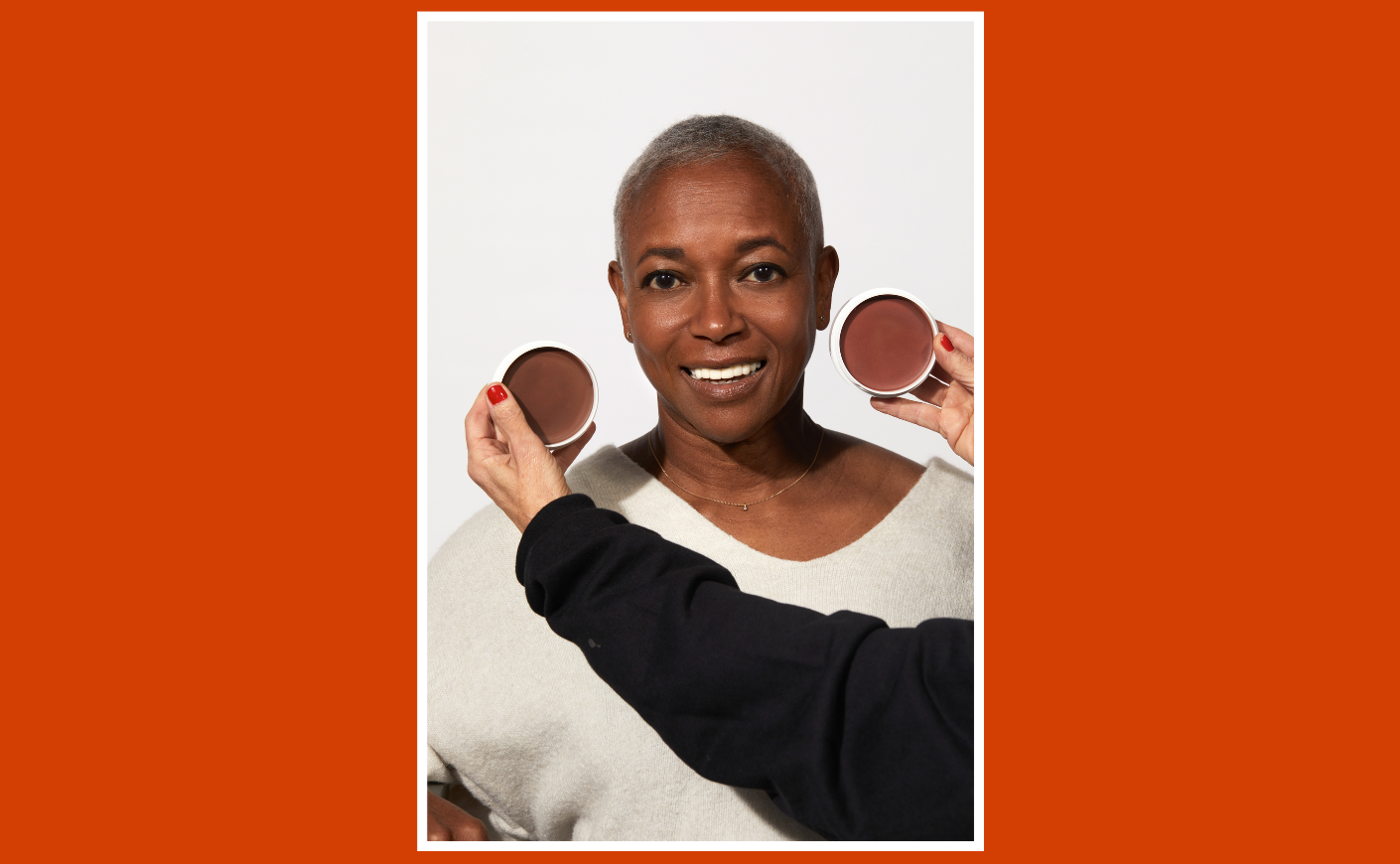 When you opt to go gray, it's the perfect time to experiment and add more color to your makeup routine. Two great places to start are with the cheeks and the lips. To give your cheeks a healthy glow, I suggest choosing colors in the rosy pink family. Pink is my favorite color because it truly works on everyone and it adds the perfect pop of color while still looking natural — as if you've just come back from a brisk walk outside. If you want to see what that looks like, just pinch your cheeks and see how pretty that looks (that's the natural color you want from your blush). For the lips, pink, rose, and coral shades are perfect complements to gray hair. Just be sure to choose the shade that best suits your skin tone.
How do you know which lip shade best suits your skin tone and hair color?
Lip color should be chosen based on the color of your skin, not your hair. Anyone can wear a pink, rose, or coral-colored lip. If you have fair skin, choose a softer shade; if your skin is darker, you can go bolder. Or, if you're going out and want to make a statement, then go for a bolder lip, but then opt for less drama on the eyes and cheeks so you have a nice balance of color.
Which eyeshadow colors complement gray hair on lighter and darker skin?
I always start with a neutral eyeshadow shade and put it all over the lid to even out the color of the eyelid. Then, you can experiment by adding a slightly darker shade on the lid up to the crease. A taupe or soft gray always looks great. Then, to really define the eyes, use a brown or black liner on the upper lash line and finish off your lashes with a coat or two of black mascara. It'll make all the difference in making your eyes pop against your beautiful silver hair.
Can you stick to the same blush color or should you switch that up, too?
When your hair is lighter (or gray), I like to add a little more color to the cheeks so your skin doesn't look washed out. Pink is a universal color everyone looks great in, so I love a pop of pink on the apples of the cheeks. To do that, just smile and you'll see the apples of your cheeks.

If you're using a powder blush, use a brush and sweep the blush on the apples of the cheeks. If you're using a tint or balm, use your fingers and pat the color into the apples of the cheeks and then follow your cheekbone toward the ear. Finally, I love to finish the cheeks with a tinted balm that adds just the right amount of glow.
Should you change your eyebrows when your hair goes gray?
When our hair goes gray, the eyebrows don't always follow suit. In fact, some women have no gray in their brows at all or they'll just have a few strays that turn gray. If you have only a few grays in your brows, just use a good tweezer to pluck them out.

Use a spoolie brush to comb your brows and keep them groomed. Then use an eyebrow pencil that closely matches the color of your brows. Use the pencil to fill in the brows with short, gentle strokes and follow the natural shape of the brow versus drawing brows on. Keeping the brows groomed and filling them in with a good brow pencil makes a big difference in defining and shaping your eyes.
Should older women steer clear of products that add glitter or shine?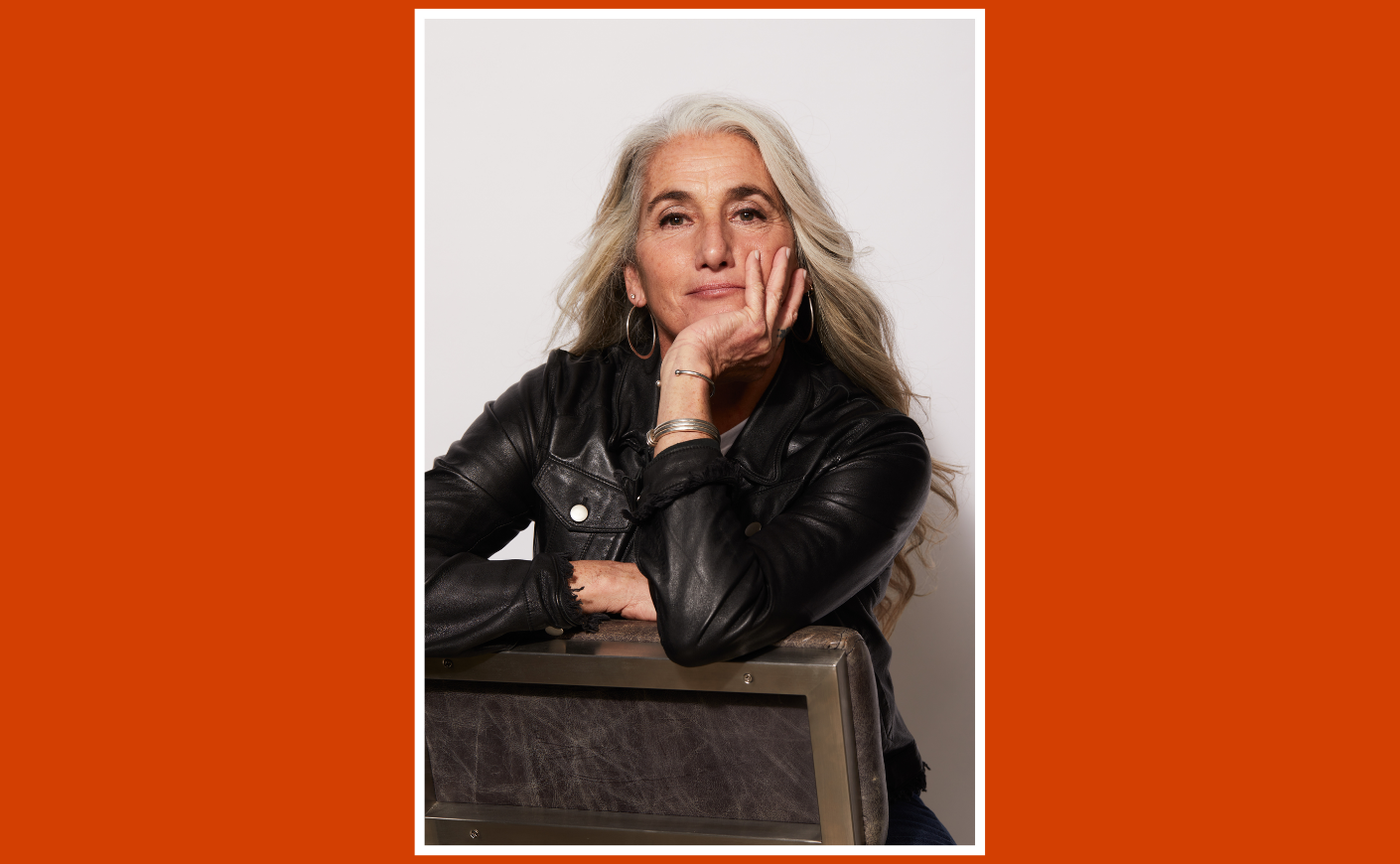 As women get older, they tend to shy away from anything sparkly on their eyes, cheeks, or lips. But I believe that adding a little sparkle always makes you look and feel better, no matter how old you are. Don't be afraid to experiment. Try an eyeshadow that adds a soft wash of sparkle, dab a little balm on the cheek, or finish off your lip with a shimmery gloss. Have a little fun with it, but just don't overdo it. My general rule of thumb is to choose two places on your face to add sparkle to and it adds just the right amount of shimmer to complete any makeup look.