About Our Place
While Our Place is best known for their viral Always Pan, the story behind the company goes deeper than an Instagram-approved color palette. Founder Shiza Shahid left her consulting job at the age of 22 to help establish Malala Yousafzai's namesake fund, where she witnessed how stories can shift perspectives on longstanding issues. Shahid aimed to do the same with Our Place by pushing against the idea that you need a 16-piece cookware set to create a stunning meal. Instead, Our Place's multifunctional cookware is designed to make it easier to tap into the culture, identity, innovation, and sense of community that food represents. It's about bringing people together, whether that's over a shared meal or through partnerships with organizations uplifting their communities, like Feeding America.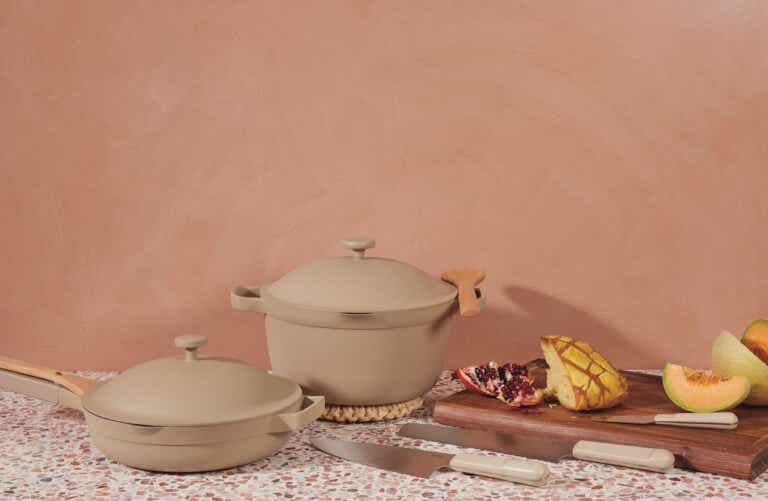 Why we love them
We love how Our Place simplifies your cabinet while still allowing you to cook whatever your heart desires. The cult-favorite Always Pan is designed to handle just about any type of cooking, from sauteing to boiling to steaming, with an easy-to-clean nonstick surface free of toxic chemicals. The bestseller does the work of a frying pan, saute pan, steamer, skillet, saucier, saucepan, and more. The brand thought of everything: Pour spouts for mess-free draining, a nesting strainer and wooden spatula, and a lid that can either hold steam in or release it as needed. Add in the Perfect Pot — your new stockpot, dutch oven, saucepot, steamer, braiser, etc. — and you have all the functionality of a professional cookware set without the space crunch. They say that even a novice cook can make something noteworthy with the right tools, and Our Place puts those tools within reach.
Shop Now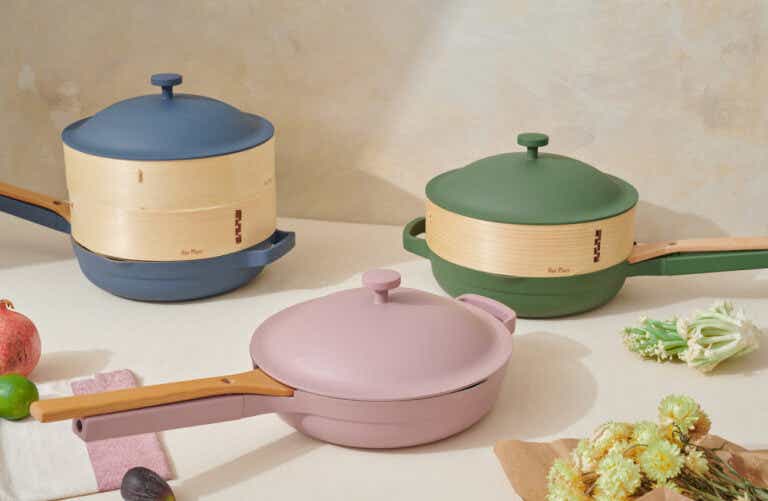 Shop Now
Meet Shiza Shahid
The seeds of Our Place were planted long before the brand burst onto the cookware scene in 2019. Its roots go back to founder Shiza Shahid's upbringing in Pakistan, where she worked as a volunteer with a women's prison and a refugee camp before attending Stanford University for college. "I've always answered the call of: What is the greatest impact I can have at this moment?" Shahid told KCM. With Our Place, Shahid is striving to foster community and connection, starting in our own homes. Below, Shahid spoke to KCM about the inspiration for Our Place and the not-so-linear path that led her there.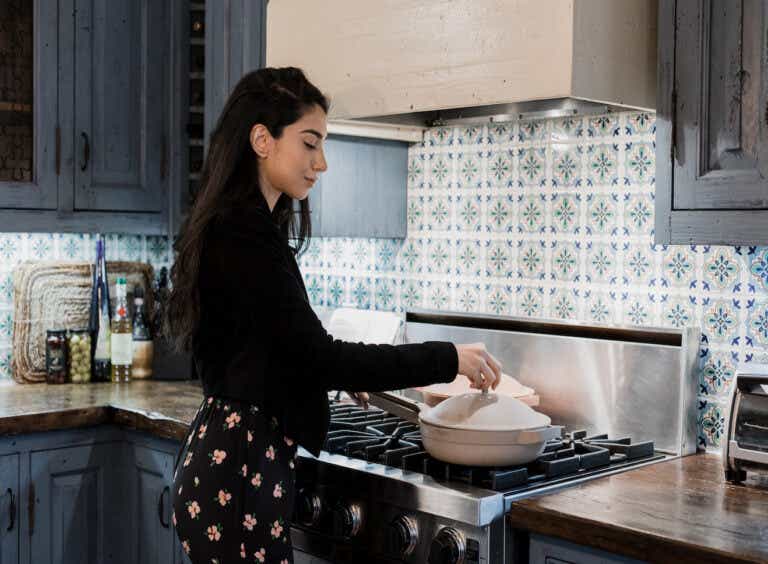 In Conversation with Shiza
KCM: Tell us more about your signature cookware, the Always Pan and the Perfect Pot. What makes them so special?
Shiza: We designed the Always Pan and Perfect Pot to make home-cooking easier and more joyful. While the rest of the industry tells you to buy lots of pots and pans to make a simple home-cooked meal, we design products that are innovative, multifunctional, and fun to use. That's why the Always Pan and Perfect Pot replace eight pieces of traditional cookware each. That's also why they're thoughtfully sourced, sustainably packaged, and so beautiful you'll never want to put them away!
Our Place's mission revolves around sharing meals and the connective power of food. What role has food and cooking played in your life?
My relationship with cooking is complicated, as it is for many people. My mother never taught me to cook. She was born into a very patriarchal time and place where her ambitions were suffocated by the burdens of domesticity. But she wanted to ensure I had every opportunity she didn't have, so she told me to stay out of the kitchen and focus on my education. 
Then I moved halfway across the world to the U.S. for college. I was away from loved ones, and I missed my mother's cooking. I began learning to cook as a lifeline to my culture. We started Our Place to show that cooking can be easy and fun, as well as a source of power and reconnection to your heritage and to your loved ones.
You talk a lot about how food was central to finding your place in the U.S. as an immigrant. Can you elaborate on that?
My partner and I are immigrants — and we both found our place in America by inviting friends to our dinner table, making a meal, and sharing our stories. We've long believed that home-cooking is where our identity and culture live most deeply, and where love is most fully expressed. Cooking for us is about gathering, it's about expressing ourselves, and it's about building a chosen family.
Was there an "a-ha" moment when you decided to found Our Place? Or was it a long time coming?
It was a series of moments connected together. I recall one such moment when we were sitting at our dinner table with friends from vastly different places, ideas, and traditions, all sharing a home-cooked meal and telling our stories. Against the backdrop of rising division, xenophobia, and disconnection in America, we realized that if we could get more people breaking bread together, we could start to heal some of that. 
As Anthony Bourdain said, "Food may not be the answer to world peace, but it's a start." Our Place was built on just that belief.
You talk about going and working where you'll have the greatest impact. What impact do you see Our Place having?
We operate on the principle that every choice is a chance to make a positive impact. Our model, which we call Impact 2.0, takes into account every aspect of the business: From investing in products made from responsible materials; to measuring, reducing, and offsetting our carbon footprint; to telling stories that further representation; to donating hundreds of thousands of meals to fight hunger. For us, impact isn't just one thing — it's everything. 
What was the most surprising thing you learned in founding Our Place?
I was surprised to see the lack of representation in the industry. For so long, the home-cooking traditions of so many of our communities have been under-represented, under-acknowledged, and under-celebrated. At Our Place, we have always believed that all our home-cooking traditions are worth celebrating, and we created a brand rooted in building a bigger table. 
I was also surprised to see the lack of focus on sustainability — if you order cookware from almost any other brand it arrives wrapped in plastic and bundled in multiple boxes. We take a lot of care to minimize our footprint by shipping our products in fully recyclable materials designed to minimize waste.
What's your favorite thing to cook in the Always Pan?
I love making everything in my Always Pan. Our nonstick makes it super easy to whip up some eggs or pancakes for a quick meal. The depth and unique dimensions also make it perfect for bigger stews like my amma's chicken karahi.
Read on