About Henry Rose
The terms "secret ingredient," "closely guarded recipe" and "proprietary formula" might sound glamorous. In perfumes, however, so-called "secret formulas" can hide a lot of unregulated ingredients you don't really want on your skin. Henry Rose, Michelle Pfeiffer's fragrance company, does things differently. The brand teamed up with the Environmental Working Group and Cradle to Cradle Innovations to create fine fragrances that meet the highest standards of safety. Using a palette of just 300 possible ingredients — as opposed to the typical 3,000 — Henry Rose's perfumers created a line of ten gender-neutral scents that evoke different emotions, memories, and moods. As an extension of its commitment to safety, Henry Rose donates a portion of its proceeds to the Breast Cancer Prevention Partners, who research and advocate against toxic chemicals in personal care and cosmetics.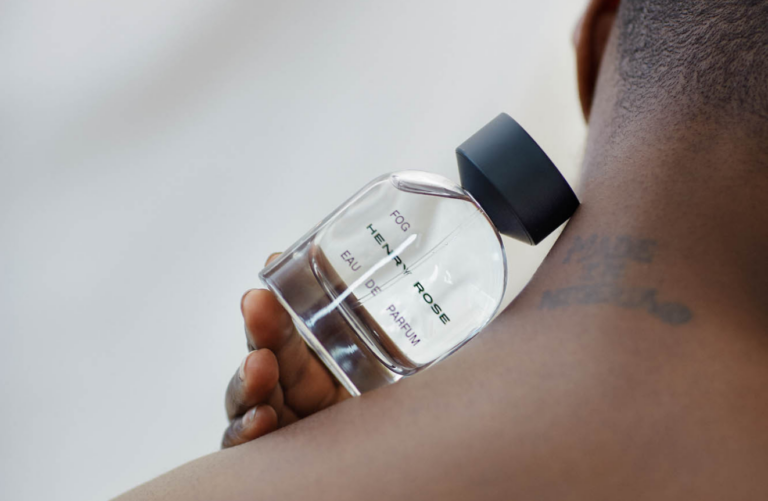 Why we love them
Michelle Pfeiffer held Henry Rose to the most rigorous health and safety standards she could, and the results are impressive: The brand's alluring fragrances are unique, refined creations that you can feel confident breathing in day after day. Since perfume is an investment, Henry Rose allows you to sample the full line of ten fragrances to find exactly which one — or two, or five — you'll love. We're currently huge fans of Jake's House, a watery, fresh, clean scent that reviewers say is perfectly gender-neutral. For a more citrusy and floral option, make Windows Down your new signature. Once you pick your favorite scent, compliment it with soap, lotion, or a hand-poured candle.
Shop Now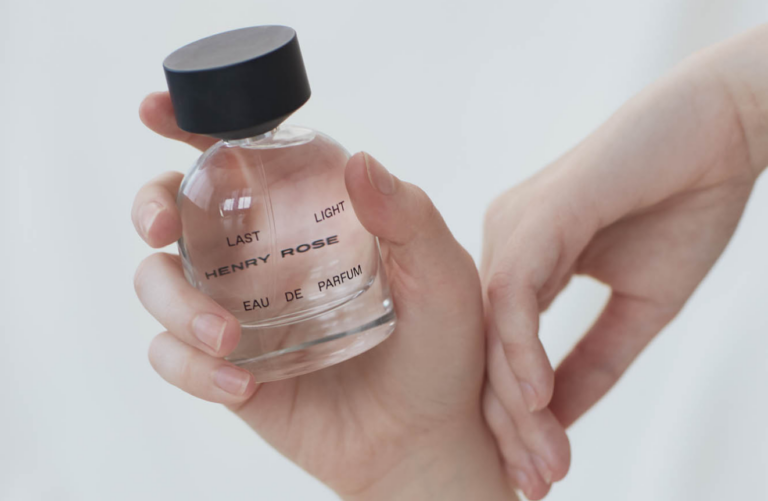 Shop Now
Meet Michelle Pfeiffer
If we had to guess, we'd say that perfume isn't the first thing that comes to mind when you hear Michelle Pfeiffer's name. After her breakout role as Elvira Hancock in Scarface, Pfeiffer went on to achieve critical acclaim for her roles in Married to the Mob, Dangerous Liaisons, The Fabulous Baker Boys, and many more feature films. After taking a step back from acting when her children were young, Pfeiffer started on a 10 year journey to create the line of clean, safe fragrances she was looking for. Below, Team KCM spoke to Pfeiffer about breaking into the fragrance industry and the importance of knowing what's on your skin.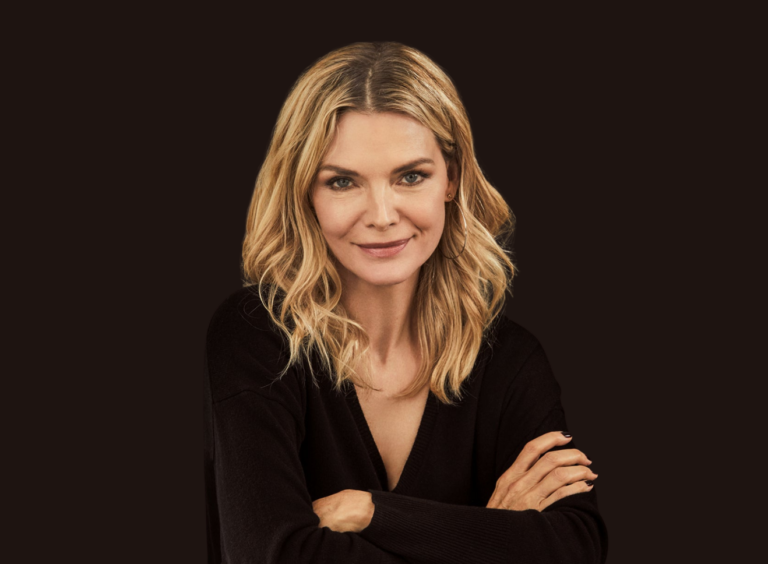 In conversation with Michelle
Team KCM: How did you get involved in the fragrance business?
Michelle Pfeiffer: When my kids were born, like a lot of new mothers, I started looking at the world through their eyes and paying attention to the products we were using, and the food we were eating, and reading labels. I stumbled across the Environmental Working Group's Skin Deep database — that was the first time I really found science-based information to help me look up the products I was using and choose better ones. And the thing that kept coming up on the website was that fragrance would be identified as having high hazard levels. I took that to mean fragrance is really toxic, so I stopped wearing traditional perfume. At some point, I'd tried all of the non-toxic, organic, plant-based fragrances out there, and I just couldn't find anything that really had a beautiful, sort of premium scent. 
So I said to myself, A person shouldn't have to be struggling on a daily basis to find products that are safe. That was the beginning of my journey. And long story short, it was 10 years of dead ends; I approached cosmetic companies and they looked at me like I had three heads. I was told "parabens are good for you," "we don't know what you're talking about," "nobody wants a celebrity fragrance anymore." Eventually, I ended up at IFF, one of the biggest fragrance houses in the world, and launched Henry Rose three years ago. It's named after my children.
Sustainability is also a key element to your products, because not only are the fragrances organic, but the packaging and the bottles themselves are, too.Tell us more about that.
Henry Rose packaging is made of compostable paper, and our caps are made from soy resin, which is also compostable. I just found out that by switching to our new packaging, we cut down our use of paper by 75%, so that's pretty awesome. 
Our bottles are made from 90% recycled glass; they're beautiful and they're also recyclable. Our ingredients are created by 90 to 100% "green chemistry," meaning they don't generate hazardous substances, and we use a mixture of synthetics and naturals —  there are a lot of naturals that we can't use because of the allergens in them! So we're EWG verified and Cradle to Cradle certified for safety and for sustainability. We set a really high bar on every level, and it's been an incredible journey.
What was it like coming up with the scents?
I had to learn how to smell, and I was working one on one with the perfumers who had to teach me a different language. They would say, "Don't tell me what you think it smells like — tell me how it makes you feel. What does it make you think of? What does it remind you of?" I started to realize, unbeknownst to me, that the very first fragrance I was trying to formulate was actually my father's cologne. I'd always loved men's colognes, and that was also why I felt the need to make this a genderless line. Because people love what they love. It's not about gender. 
Jake's House is another one of our top-selling scents, which was formulated from my memories of my grandfather's house. Fog reminds me of summers in San Francisco: that sort of woody, wet, fresh scent. I also had to learn how to use my acting to approach a scent — to find something I wouldn't necessarily wear, but something a character would like. I've gotten actually good at that, and it's been important because it played into how we built out the line.
You're also partnering with Breast Cancer Prevention Partners: Tell me why that was important.
Studies suggest that because of the hormone disruptors in a lot of fragrances — and fragrance is in everything — they can cause breast cancer. So it felt like a really important partnership to make. There are indications and evidence that puberty is the riskiest time for women to be exposed to these hormone disruptors, because it's setting the stage for breast cancer later in life. So there's a lot of education to be done. And now you don't have to choose between quality and safety: The makeup industry has made huge progress. But the one arena that has really been lagging behind has been fragrance.
It sounds like becoming an entrepreneur has allowed you to learn about business and about science, chemistry, and consumer habits.
I stepped into this not knowing anything about chemistry, nothing about perfumery, nothing about business, and I've had to learn it all in real time. So it's been kind of mind-blowing, but exciting.
Which do you enjoy more: Acting or starting a business?
They're different, and I get different things out of each. When I was living in Northern California and my kids were young, I wasn't really acting a lot and I didn't think I probably would be much anymore, if at all. And I thought, But I'm not done contributing to the world, so what do I want to do? And it was this. I finally got the business off the ground 10 years later, and suddenly started acting again like crazy — which is not what I had planned. That's a long-winded way of saying I like them both and I don't know that I could pick.
Read on