Election Day is right around the corner. We've collected the best merch to spread the word to VOTE!
Can you believe Election Day is just one week away? More than 50 million people have already voted and experts are predicting a record turnout this year. If you're excited about exercising your right to vote, we've rounded up some of the best voter swag out there — from face masks and travel mugs to t-shirts and tote bags. Check it out: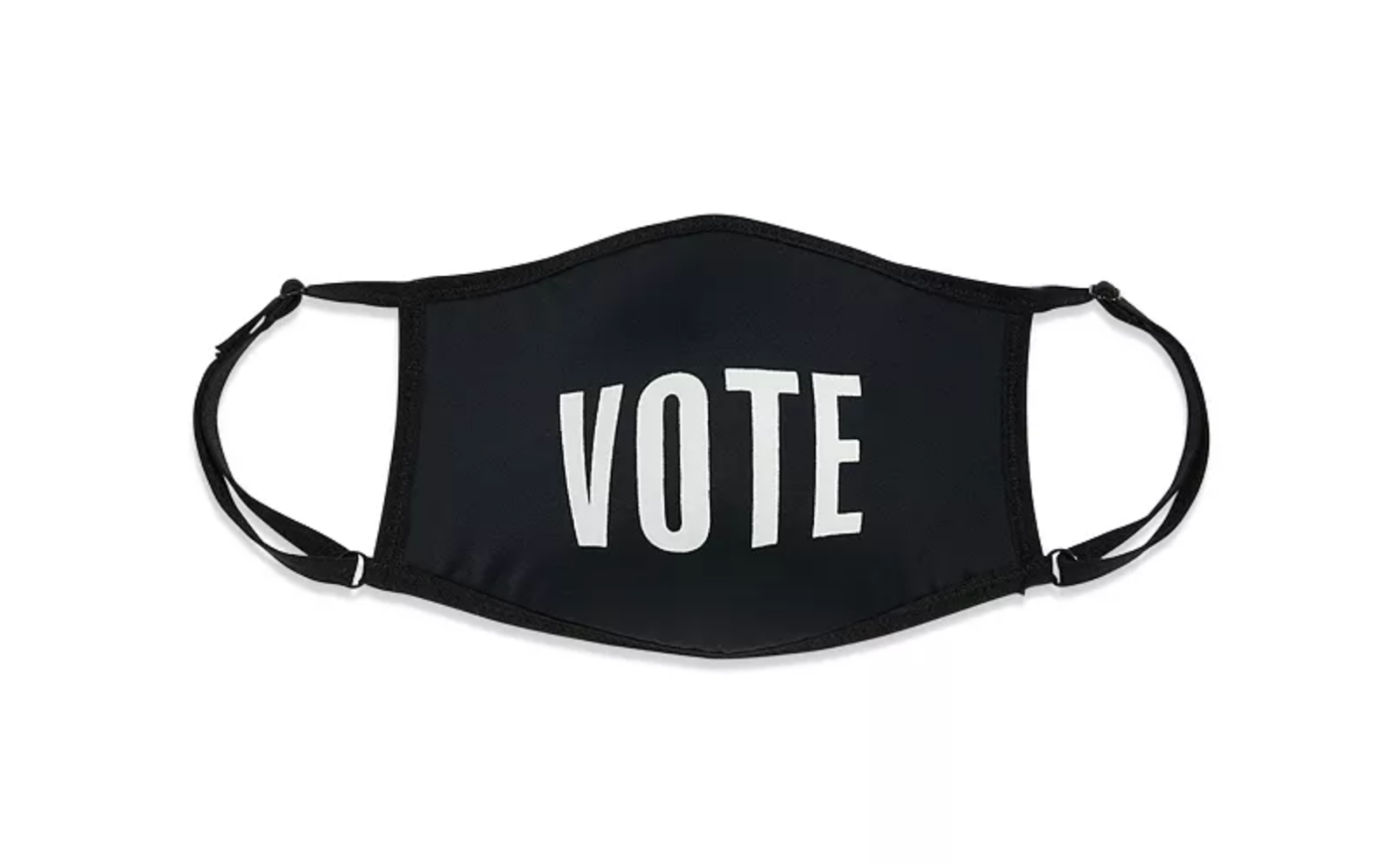 #1 'When We All Vote' face mask
$10 from each 2-pack of VOTE masks will go to support 'When We All Vote', a non-partisan, non-profit organization working to increase election participation and close the race and age voting gap.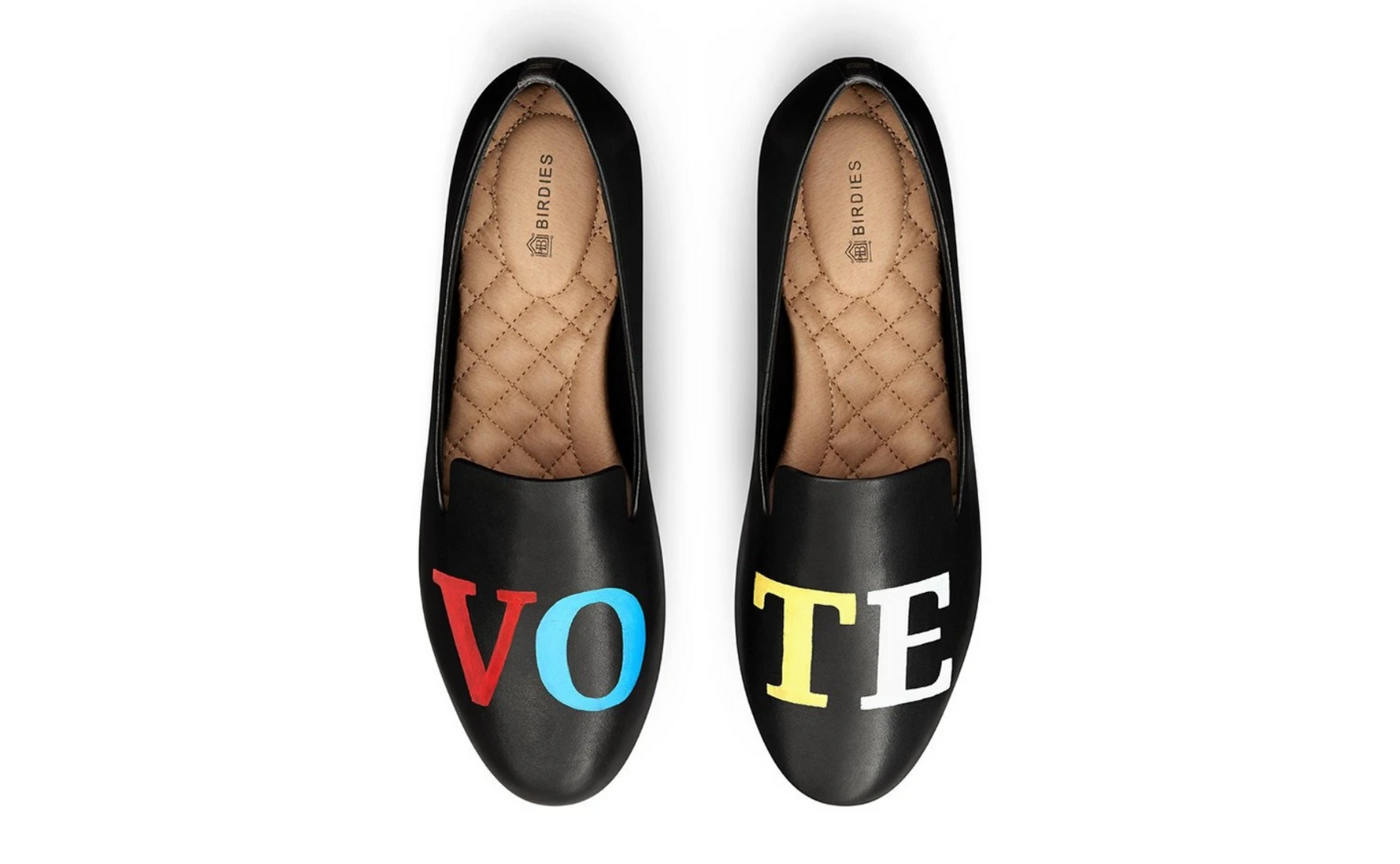 #2 'Every Vote Matters' by Birdies
Step up and be counted in these stylish slippers by Birdies. This female-founded shoe company will cover expedited shipping for their 'Every Vote Matters' collection.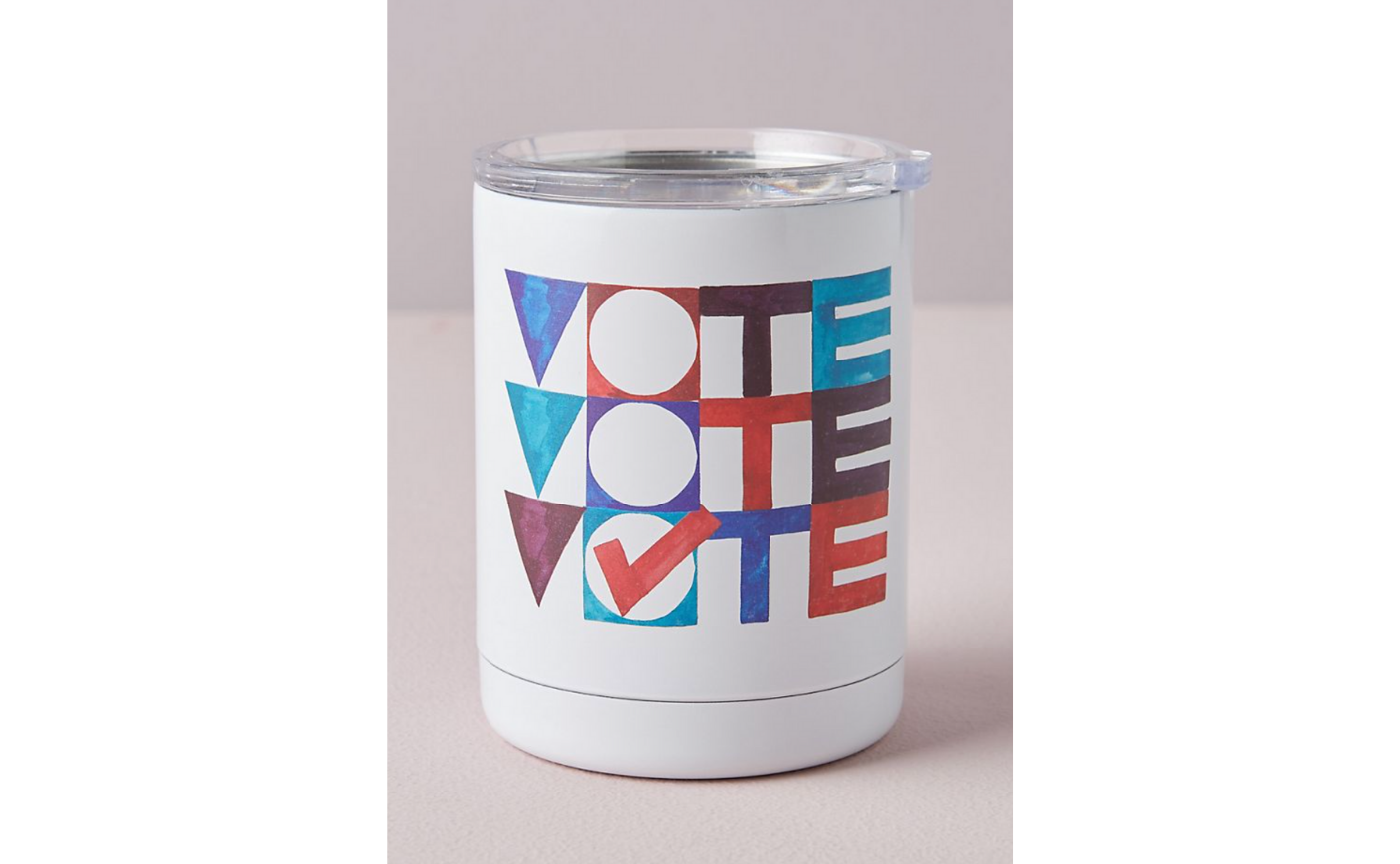 #3 Vote Travel Mug
Headed to the polls? This on-the-go vote mug keeps drinks hot or cold for up to five hours.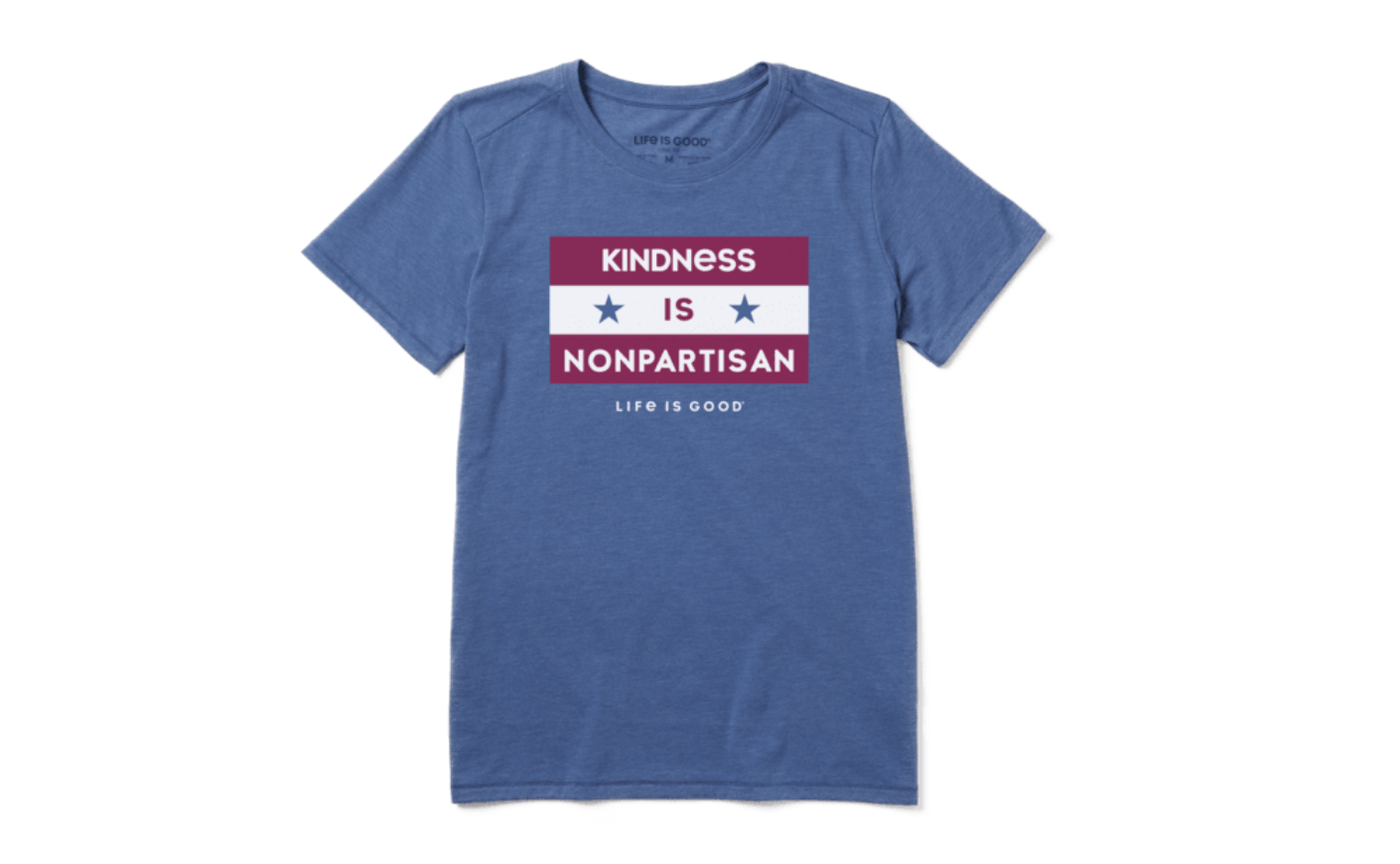 #4 Kindness is Nonpartisan Cool Tee
A message we can all agree on, from our friends at Life is Good.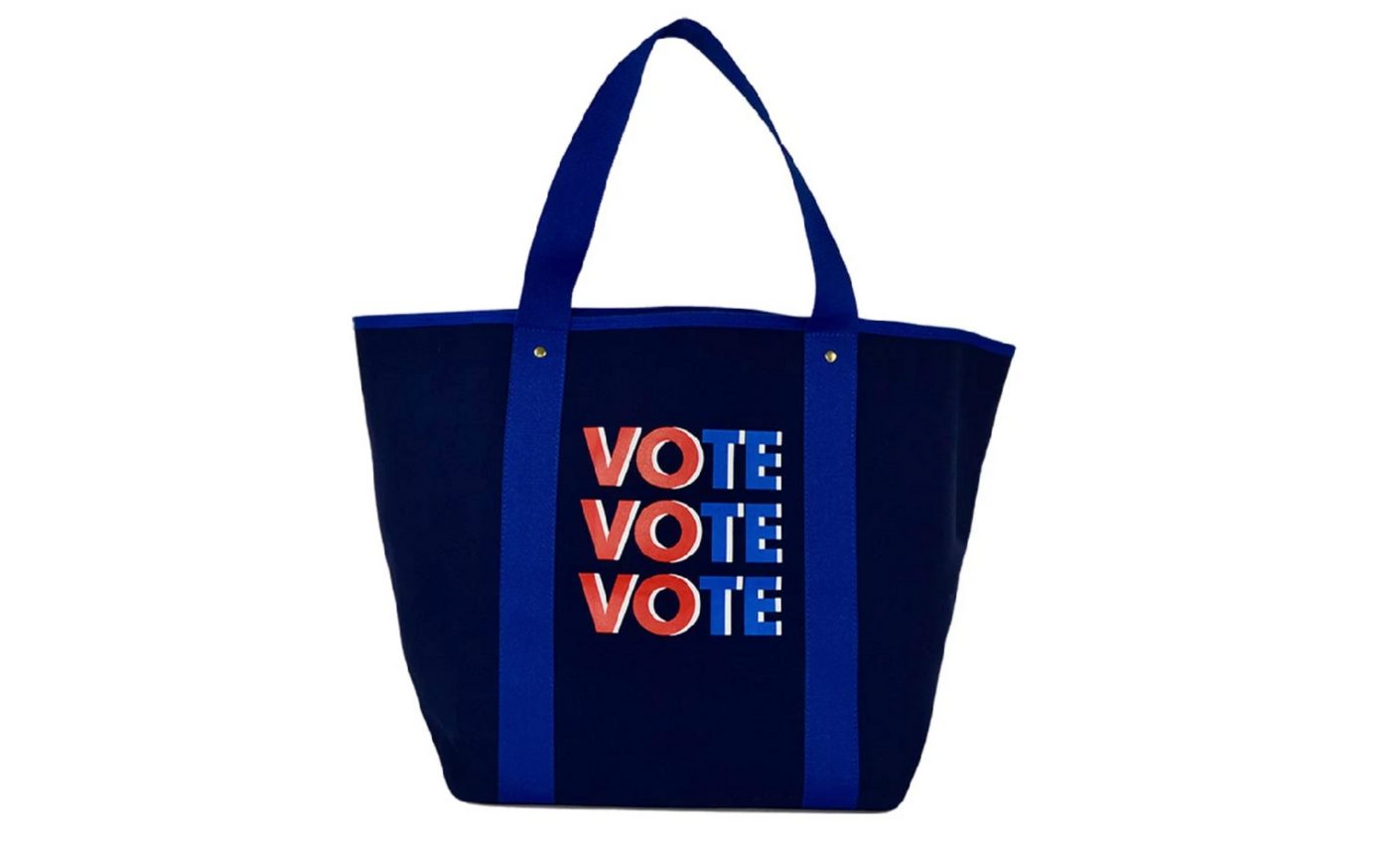 #5 Big Daddy VOTES tote bag
When you buy Corroon's spirited Big Daddy tote bag, $25 of the proceeds will go to 'I AM A Voter', a non-partisan organization dedicated to creating civic engagement around voting.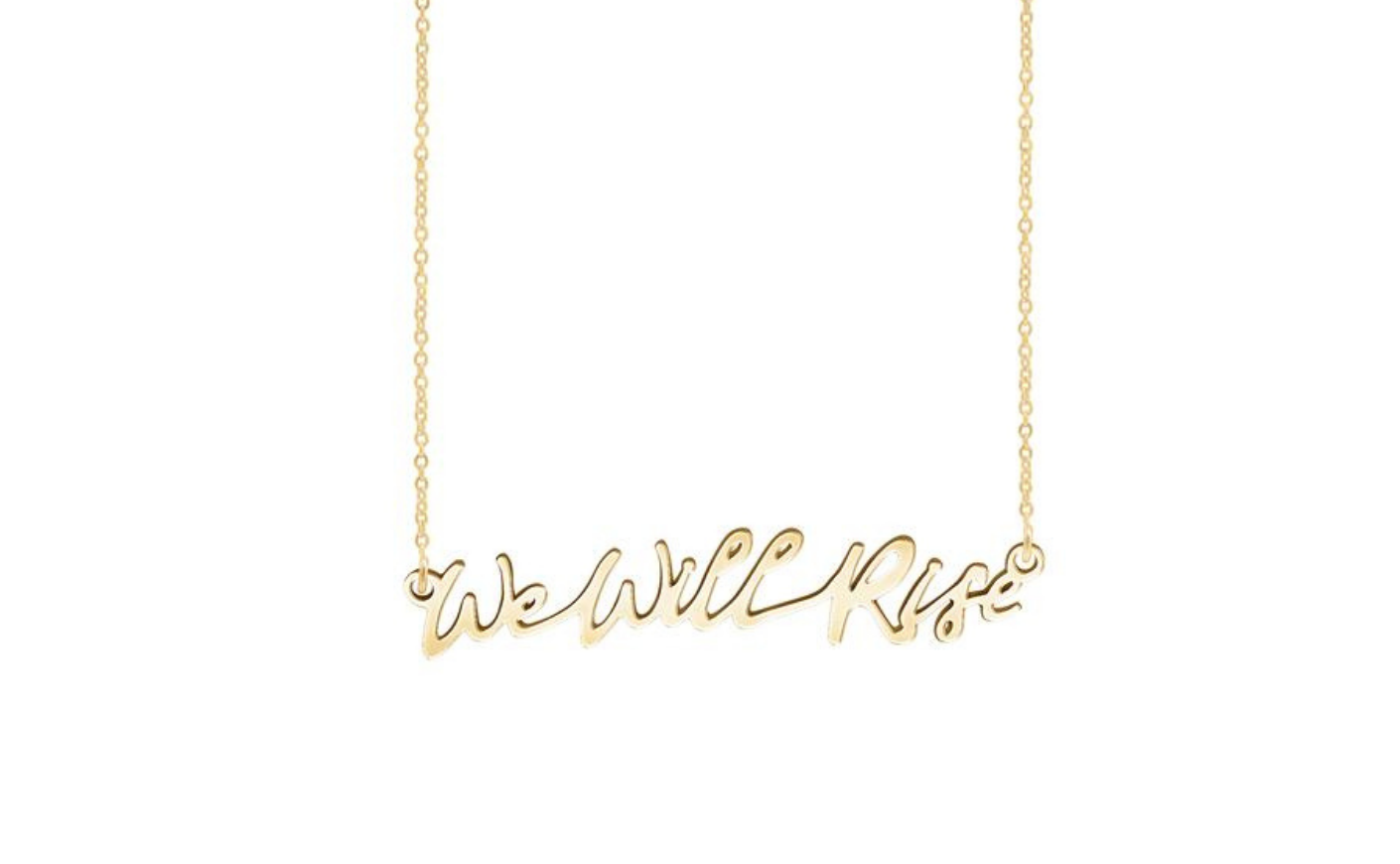 #6 'We Will Rise' Necklace
The 'We Will Rise' necklace supports Together Rising, an organization that transforms collective heartbreak into effective action. The fine, sustainable pieces from NYC-based KBH Jewels are made from 100% reclaimed and recycled solid gold.
Products you buy through out links might earn us a commission.