We asked new moms and dads about the products they can't live without
Looking for the perfect gift for parents with a baby on the way? We've got you covered. Team KCM spoke with new moms and dads about their favorite baby products on the market. We put together a list to help you sort through those lengthy registries to give parents-to-be something they'll both use and love.
#1 Monica + Andy Baby Bundle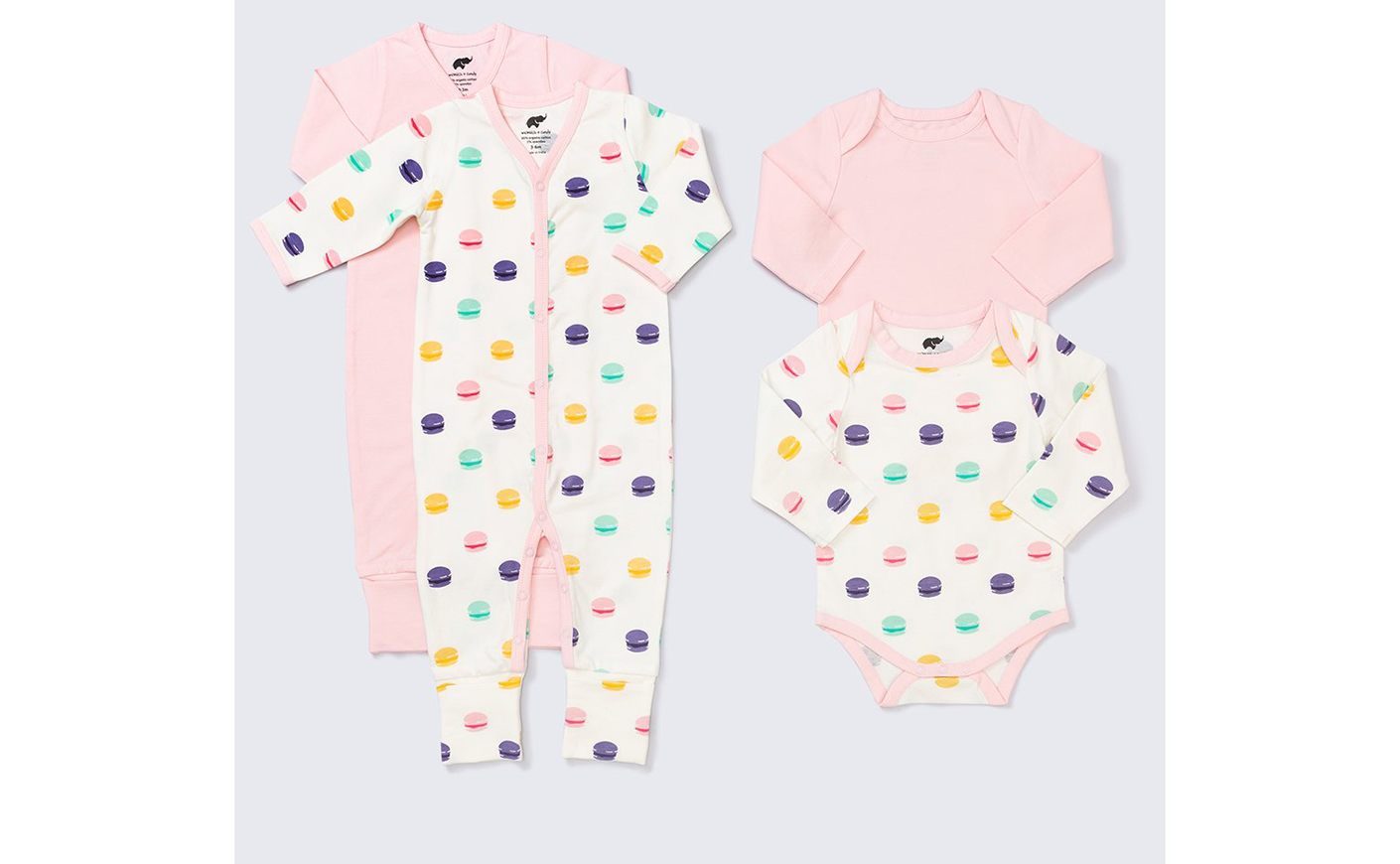 If you're on the hunt for the perfect onesie, look no further than Monica + Andy. The company was founded by Monica Royer, a mom who struggled to find her newborn daughter clothing that was both soft and trustworthy. All of Monica + Andy's clothes are made with the safest GOTS-certified organic fabrics and feature fun mix-and-match patterns. Start with the Essential Baby Bundle, which includes 2 long sleeve onesies and 2 on-the-go one-pieces. 
Buy Here: $86
#2 BabyBjorn Bouncer Bliss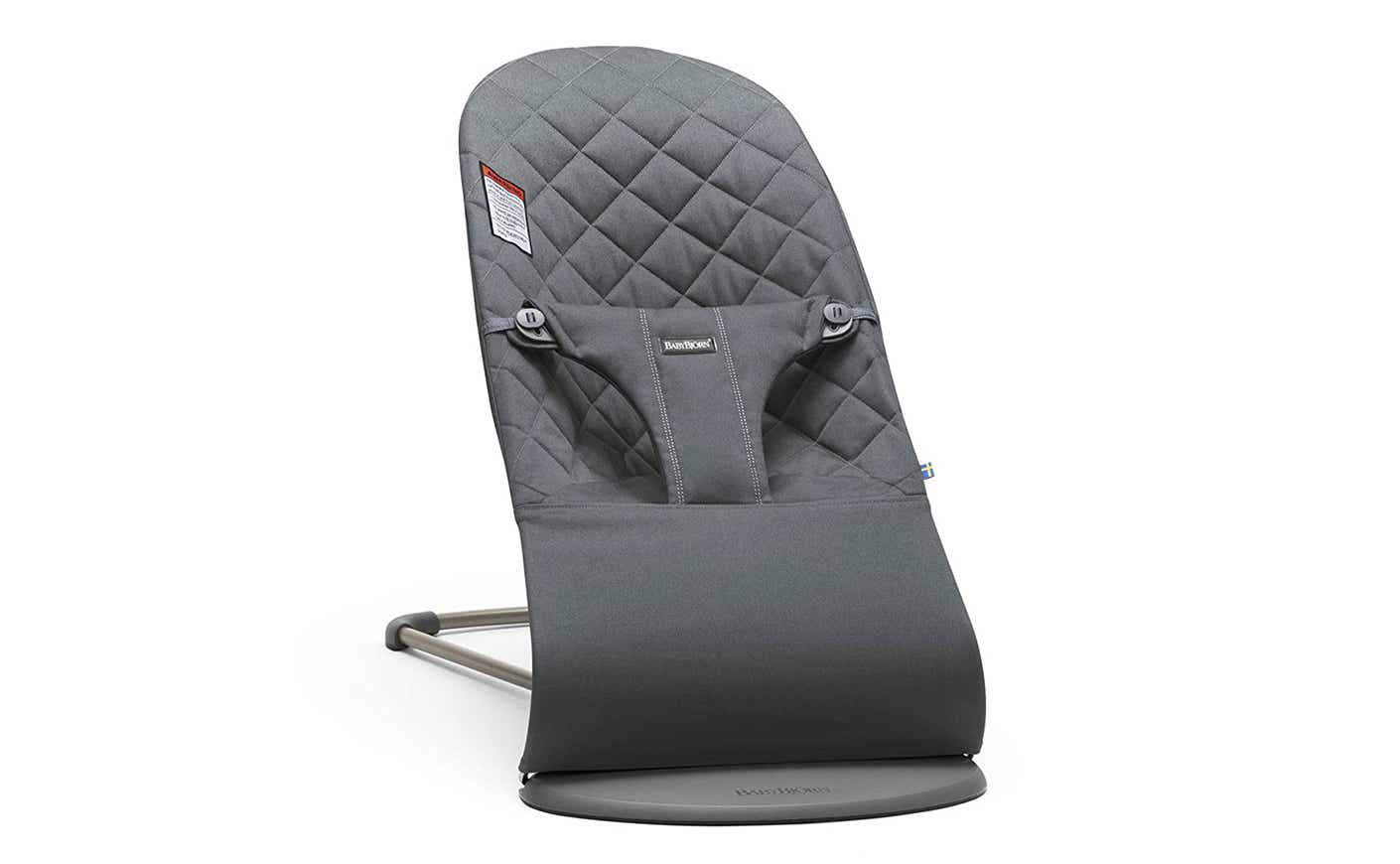 Looking for a bouncer? Try the BabyBjorn Bouncer Bliss. This baby bouncer was designed to support your little one's back, neck, and head as it gently rocks to every kick and wiggle. It features three adjustable positions — perfect for both play and sleep time. The best part? This bouncer can turn into a comfy chair for when your child learns to sit upright. 
Buy Here: $200
#3 Frida Mom Postpartum Recovery Essentials Kit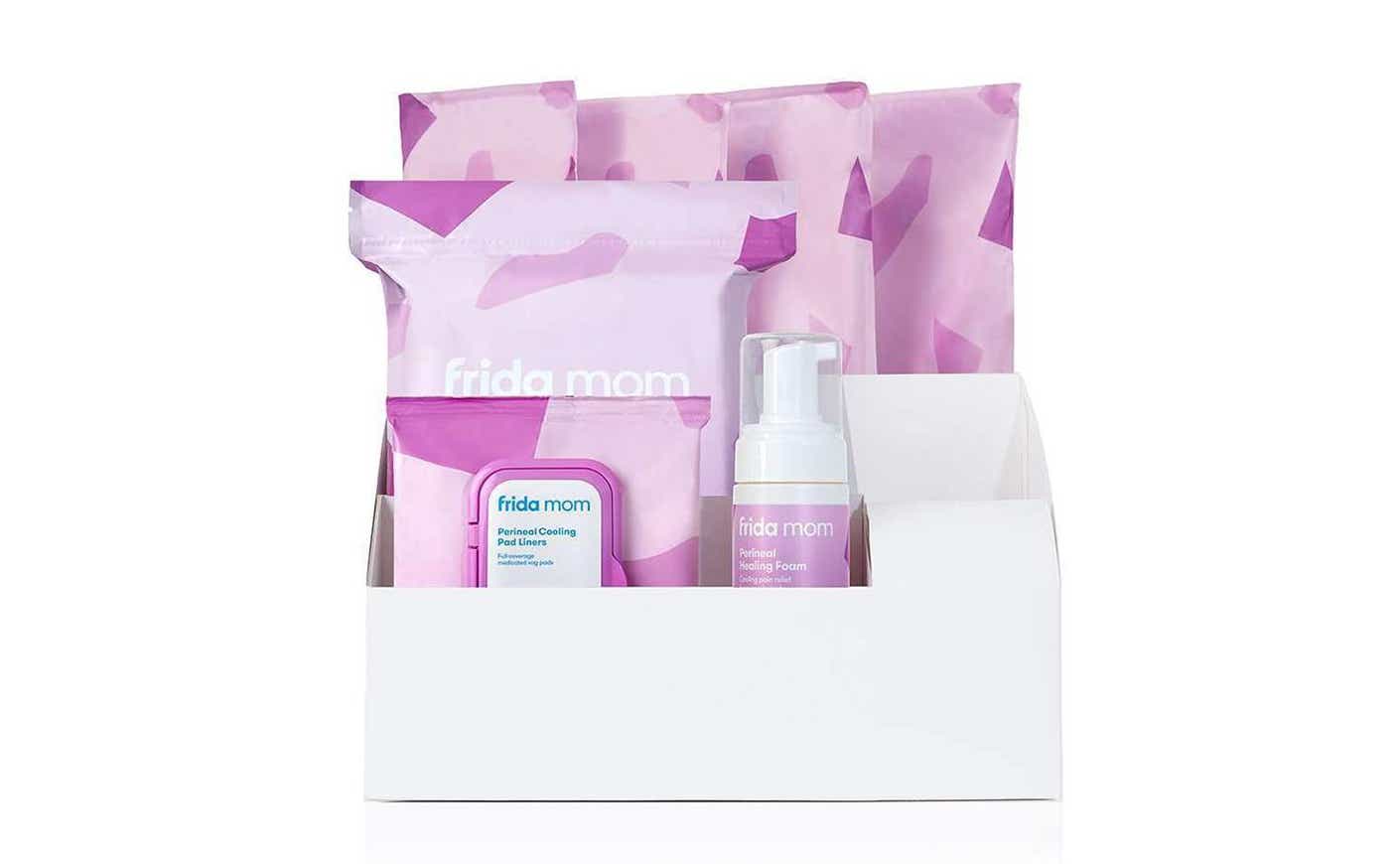 A few of the moms we spoke to said they couldn't live without this Frida Mom postpartum kit. It was made for new moms to relieve the "down-there discomfort" after delivery. Each kit comes with disposable postpartum underwear, instant ice maxi pads, perineal colling pad liners, perineal healing foam, and an easy access storage caddy. New moms: Say goodbye to those uncomfortable disposable undies from the hospital.
Buy Here: $50.00
#4 The Dad Hoodie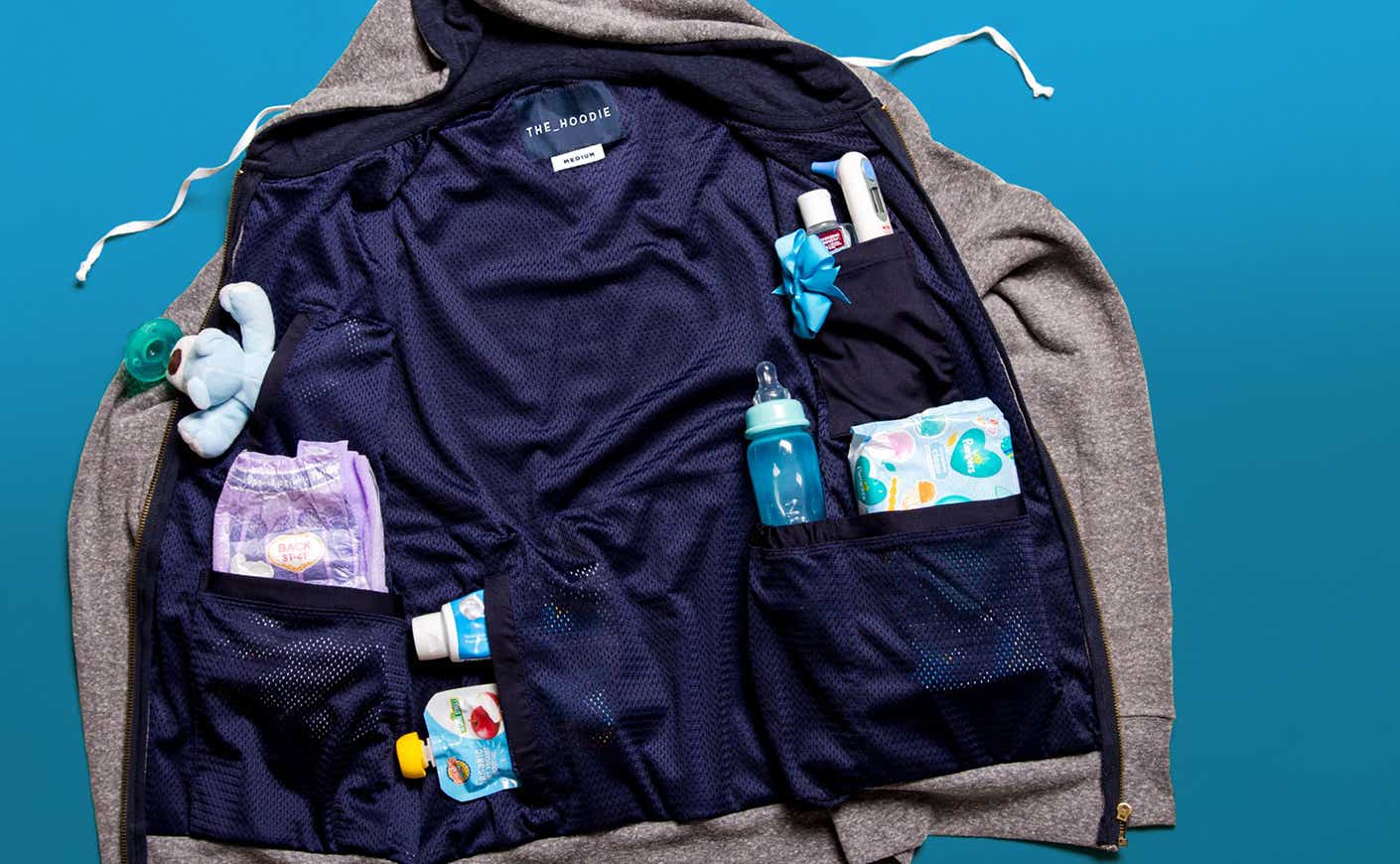 Calling all new Dads: Upgrade your diaper bag to the 'Dad hoodie.' This ultra soft fleece features six internal compartments for all of the things you'll need when you're out and about with the little ones. From diapers to snacks, this hoodie will help you be prepared for whatever comes your way. If the hoodie isn't your style, try the Dad Vest. 
Buy Here: $98
#5 Mustela Newborn Arrival Set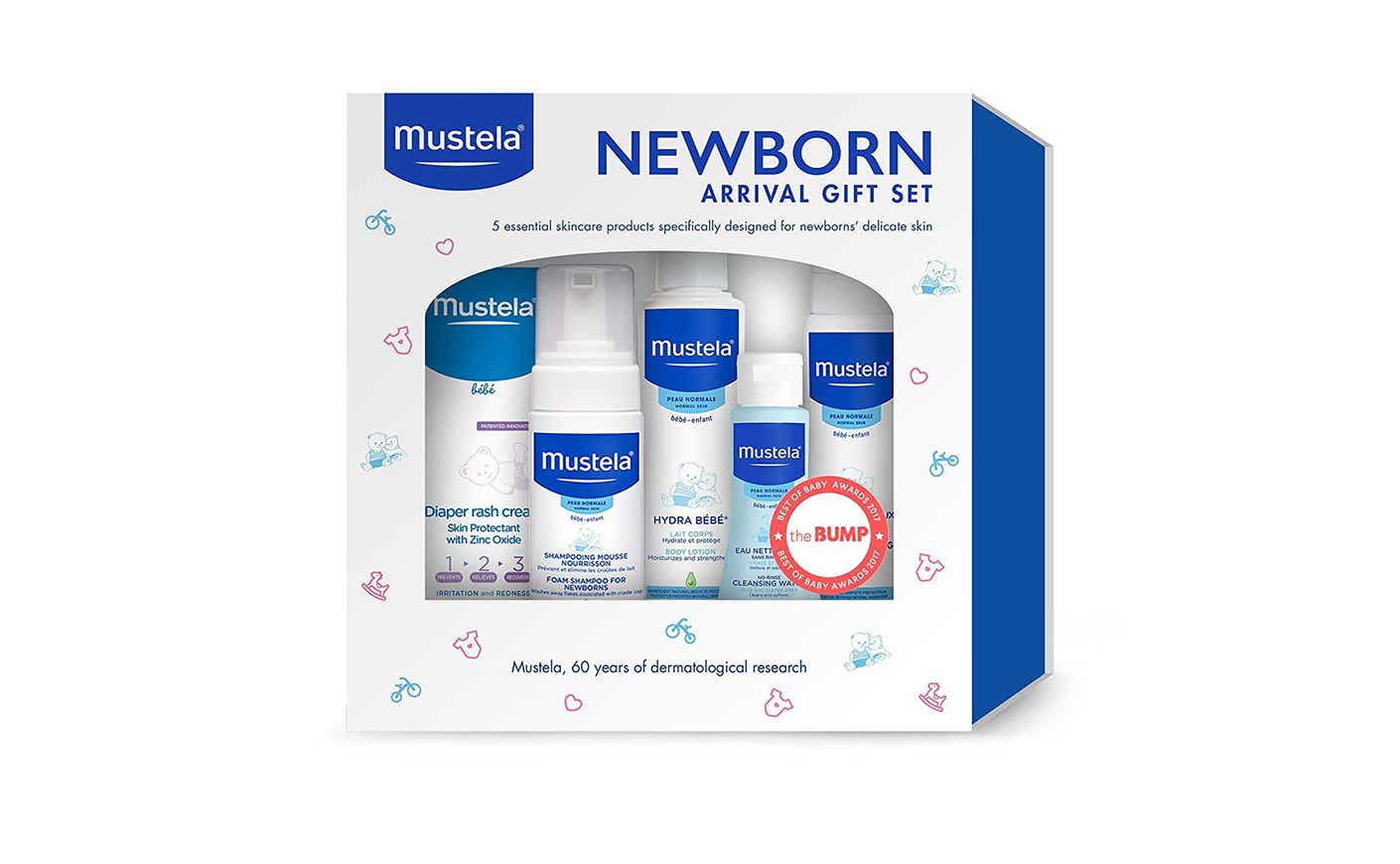 KCM's Jenna says this is hands down the "best-smelling baby lotion." Mustela's Newborn Arrival Gift Set includes everything you need for baby's bath times and clean-ups. Each kit comes with five gentle products formulated with natural plant-based ingredients, which were designed for a newborn's delicate skin. Pair this kit with the Mustela On-the-Go pack, which features travel-sized necessities for when you and your little one hit the road. 
Buy Here: $35
#6 SwaddleMe Swaddle Set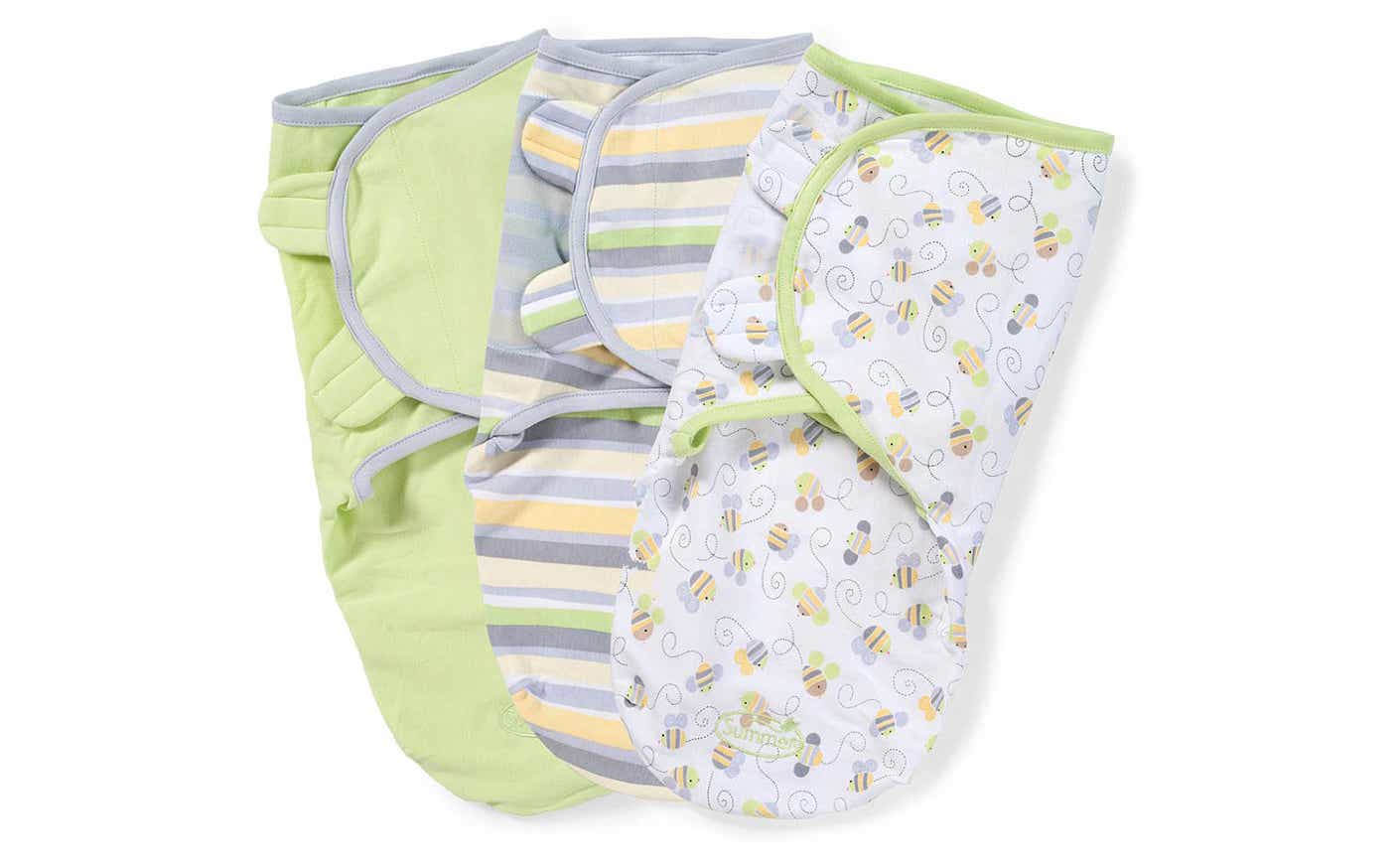 One mom says this swaddle was her go-to. "You can get them on Amazon, they're cheap, and THE best," she told us. This set comes in a 3 pack for just $24.99 and is perfect for newborns who are not yet rolling over. The swaddles are made out of 100% cotton and are machine washable. 
Buy Here: $25
#7 UPPAbaby Vista Stroller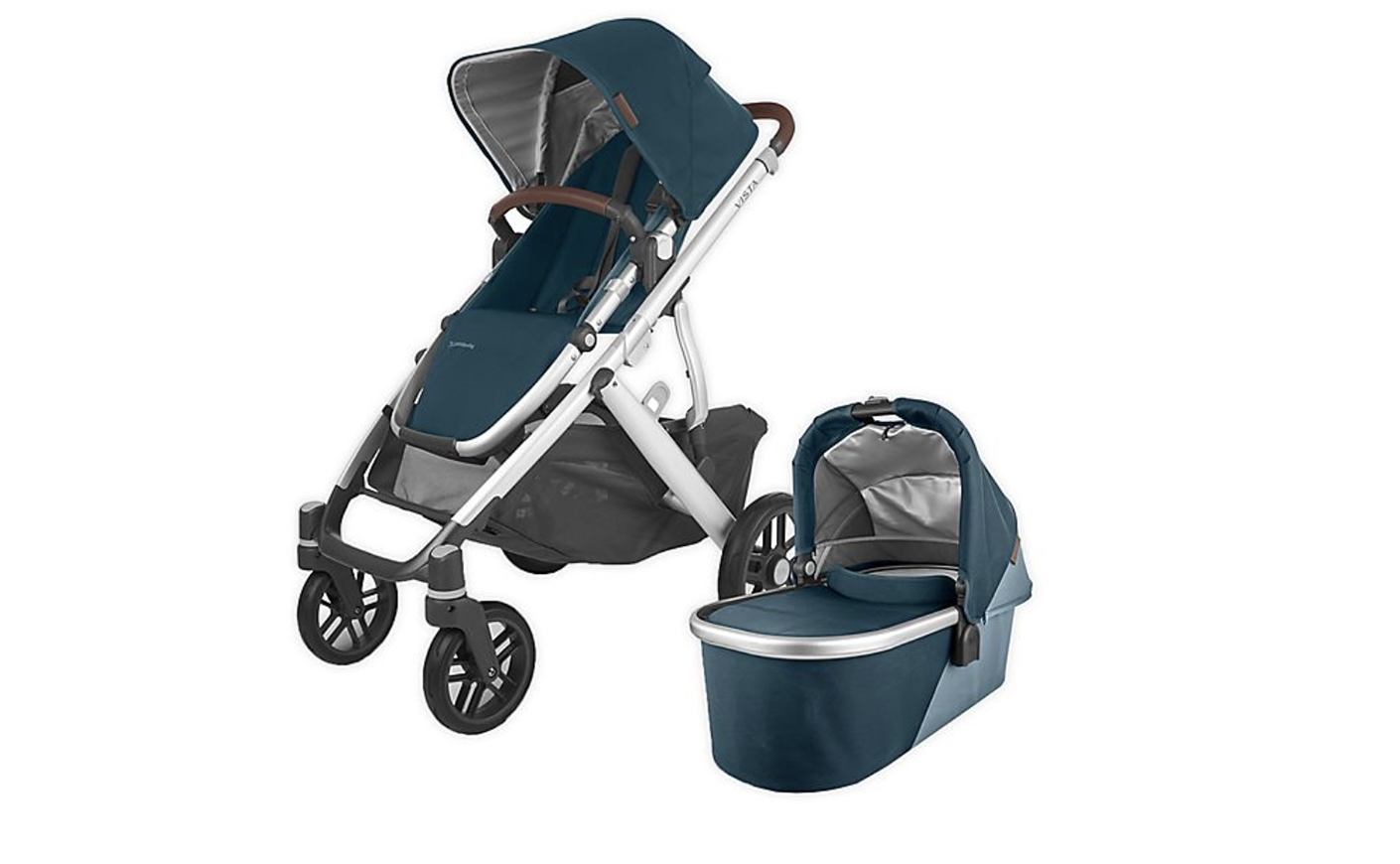 Say hello to baby stroller luxury. The UPPAbaby VISTA V2 Stroller is one of the most popular strollers on the market. It comes with an infant car seat, a bassinet, a toddler seat, and expandable seat selections that can transport up to three children. New dad Thompson B. said, "I'm not only blown away by the Vista's combination of luxury and ergonomic design but also its amazing compactibility for when my little one and I hit the road." 
Starting at: $930
#8 The Play Gym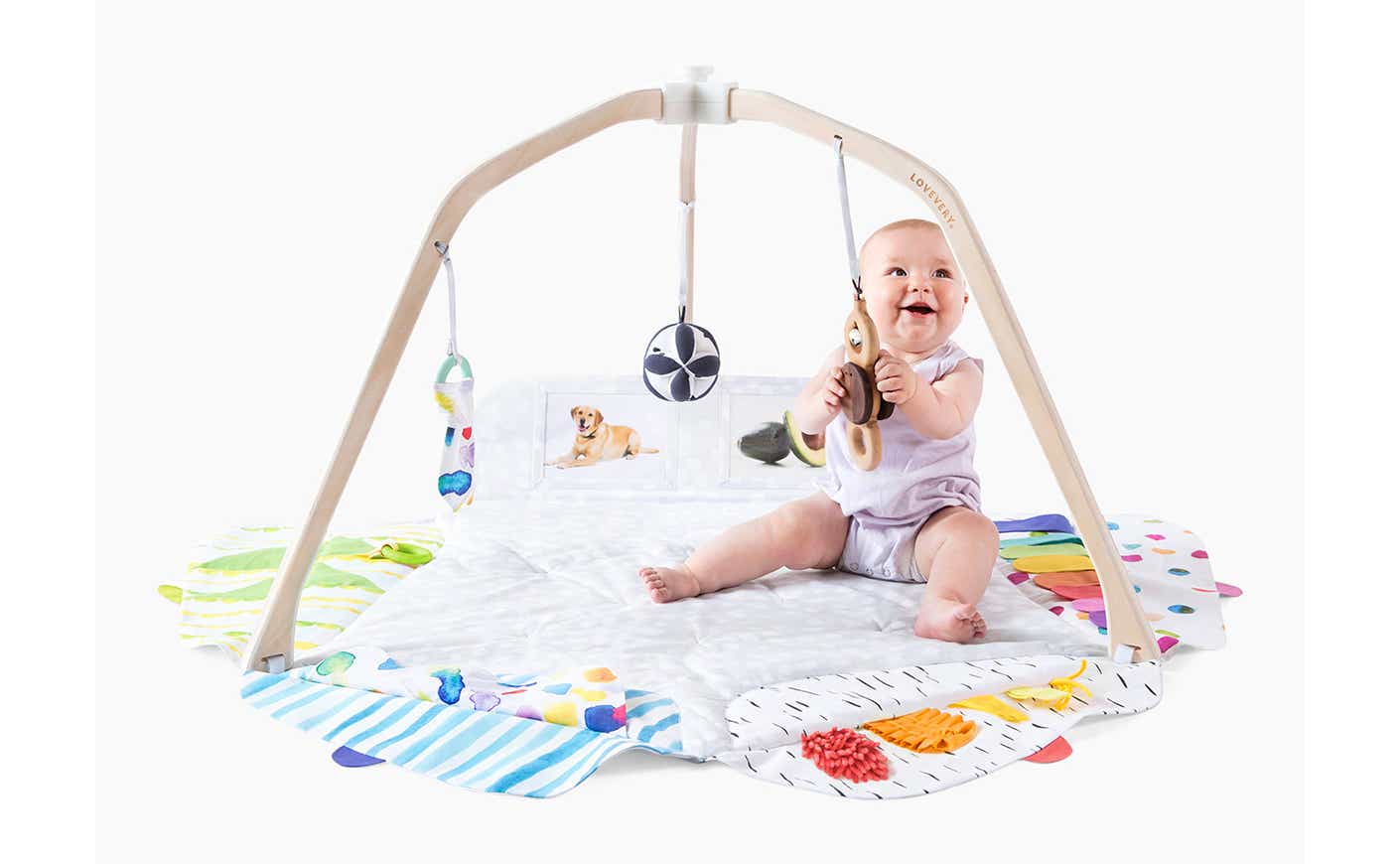 This is not your average play gym. Lovery did all the research to bring your child the best play gym for their developing brain. From batting to teething to learning to focus, this play gym was crafted by experts with your baby in mind. Each gym comes with a range of features, including a high contrast ball for grasping and rolling; a cotton teether; a black and white card set for your baby's first 12 weeks; color tabs for your 5 month old to experience contrasting color; and more. It's why some of the parents we spoke with call it the best play gym out there. 
Buy Here: $140
#9 Jellycat Stuffed Bunny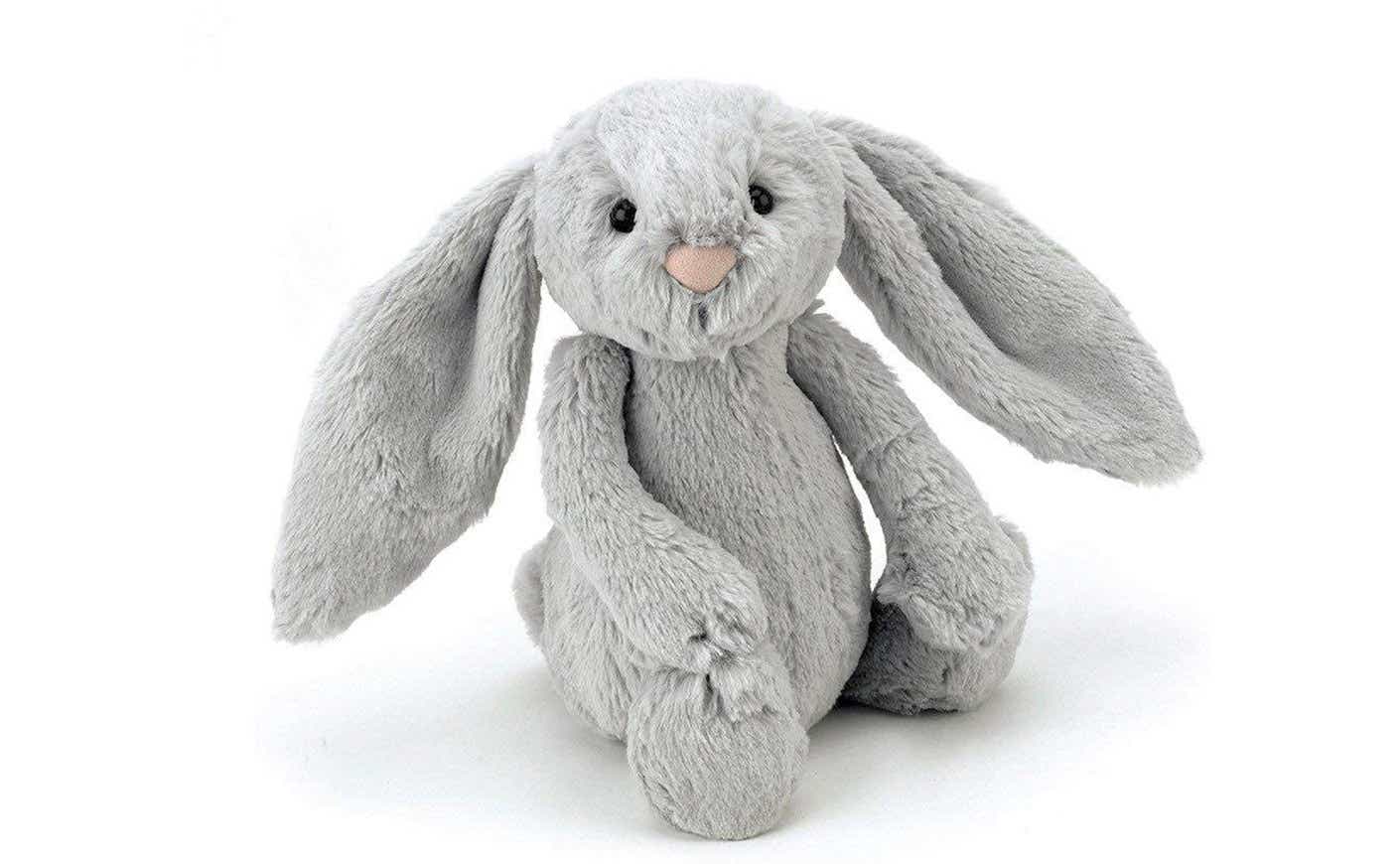 There's nothing better than a soft, plush stuffed animal. According to new parents, Jellycat does this best. We have our eyes on this bunny, but Jellycat does it all. From dinosaurs and dragons to elephants and lions, Jellycat has a stuffed animal for everyone. 
Buy Here: $35
#10 DockATot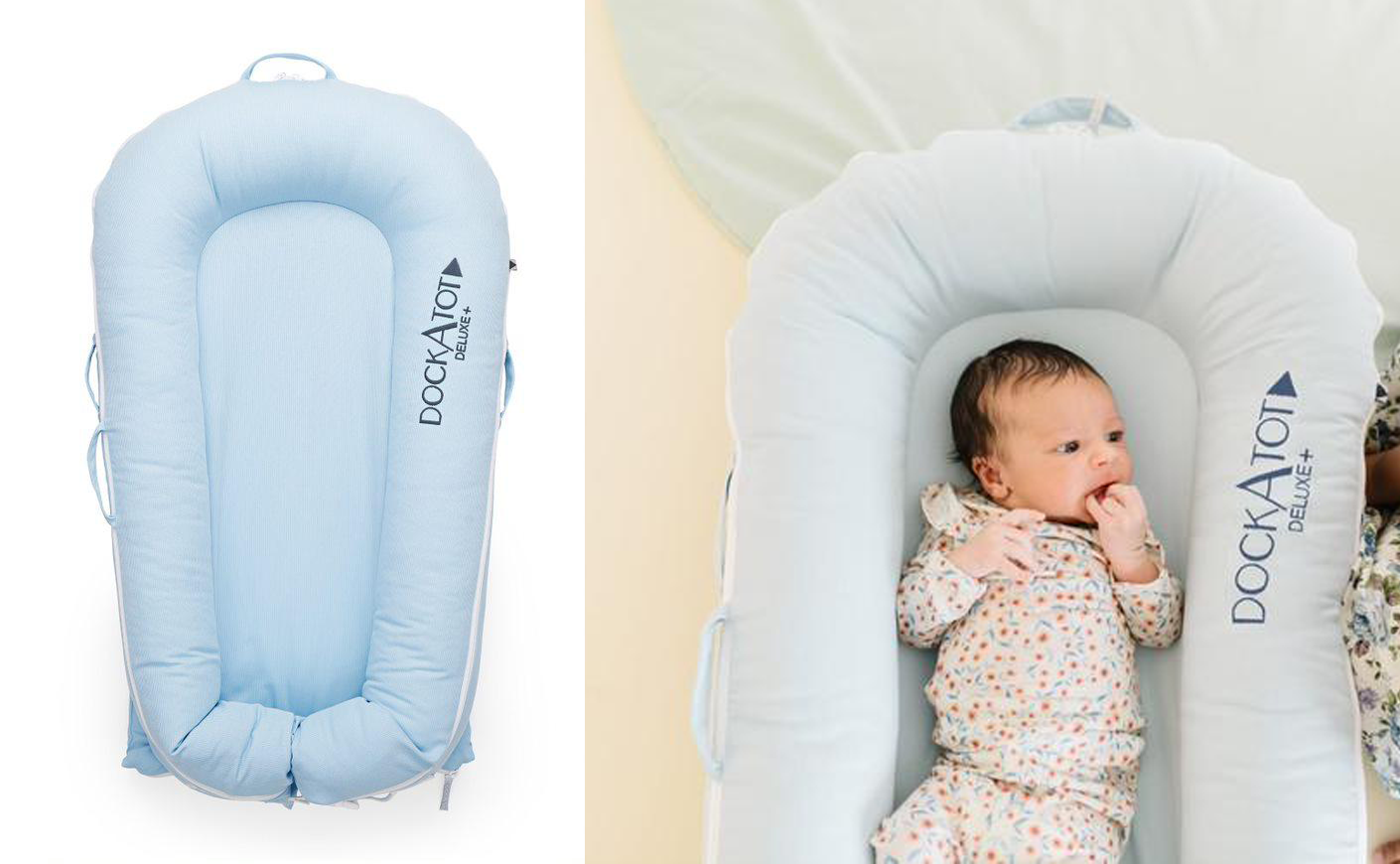 You've probably spotted the DockATot on quite a few baby registries. What's all the hype about? This multifunctional docking station creates a snug environment for your little one to play and lounge at home or on the go. DockATots come in a range of fun colors and patterns and features a removable cover that can be tossed straight in the washing machine. This is a must-have for all the newbie parents out there.  
Buy Here: $175
Products you buy through our links might earn us a commission.