Even more than 25 years after her passing, Jackie Kennedy Onassis's fashion still inspires many of us today. She was known for her classic, pared-down looks that were elegant and timeless, no matter the event. From family outings to government events, the former first lady always looked chic. She was perhaps known best for her pillbox hats and skirt suits, but even after her time as first lady, her day-to-day outfits remained stylish.
While Jackie often wore designer clothes — her favorite suits were from Chanel and Oleg Cassini — they never felt showy or over the top. Clean silhouettes were paired with a strand of pearls and sometimes a broach, adding a bit of sparkle to an otherwise plain look. When it came to picking out an outfit, Jackie always knew that less was more.
It's impossible to pick a favorite outfit from the endless out-of-this-world options, so we decided to settle on five of our favorites. Since you most likely won't be giving any White House tours or flying to far-away places to meet foreign officials, we decided to focus on ways to casually emulate Jackie's style, even when taking inspiration from her more formal outfits. Most of her choices are quite easy to recreate if you know where to look, and we tried to stick to silhouettes and looks that are back in style today — however, you could definitely argue that they never went out of style. From the sleek pink evening gown she wore to a state dinner to the timeless large sunglasses she often wore while traveling, we've curated some pieces that will help you emulate some of her most admired outfits. As to her perfectly styled brunette hair, unfortunately, you're on your own. We hope that Jackie O. would be flattered to know that she's still a fashion icon after all these years.
The 5 Best Jackie Kennedy Fashion Moments and How to Recreate Them

Jackie Kennedy's Pink Suit and Pillbox Hat Ensemble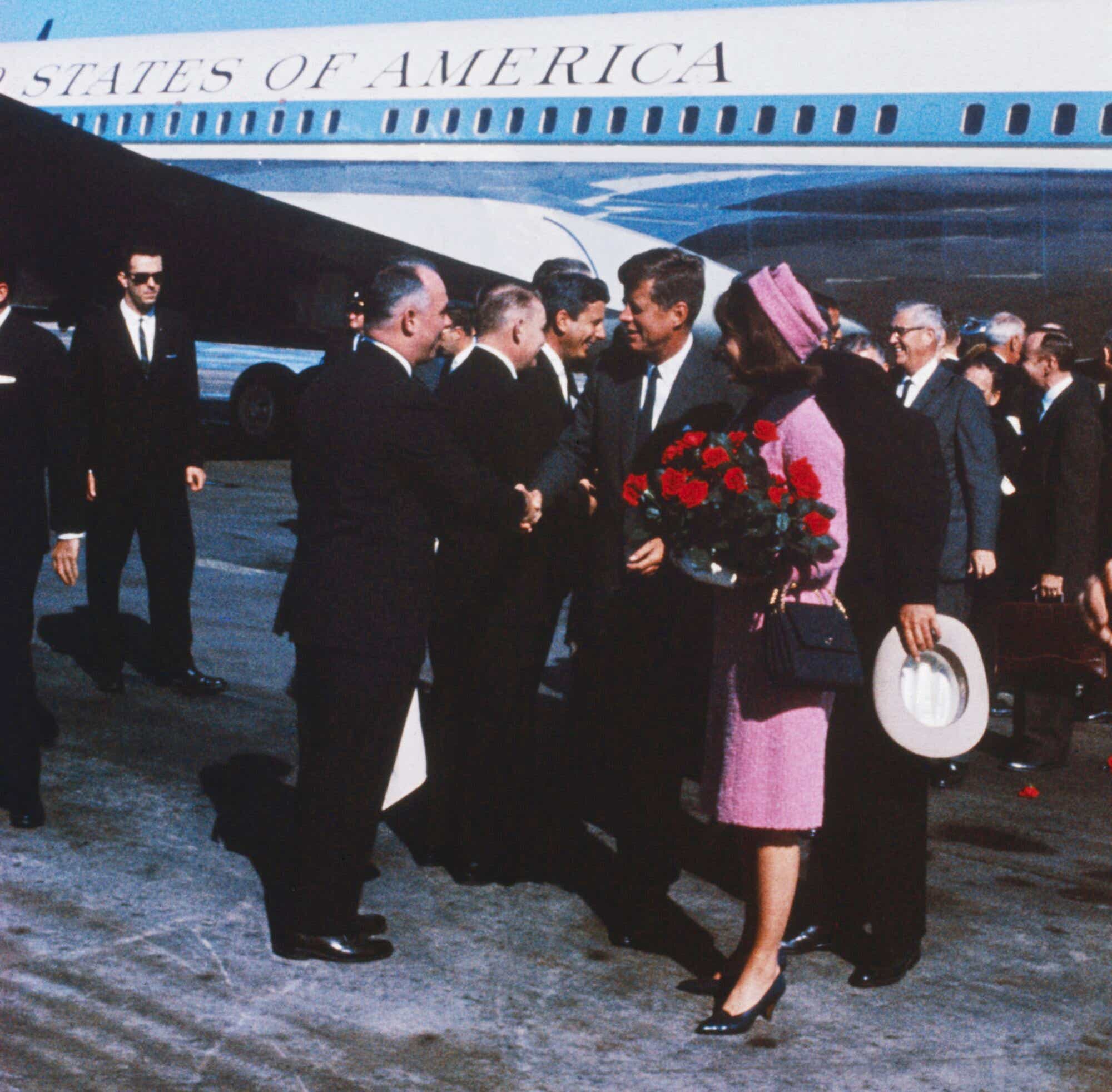 The pink suit she wore on the day of her husband's assassination will go down in infamy for so many somber reasons. But that wasn't the only time she wore a pink skirt suit. She wore a light pink one in 1962 during happier times. Jackie was often photographed wearing a sleek skirt suit, white gloves, and pearls, always exuding class and elegance.
Jackie Kennedy's Nautical Chic Look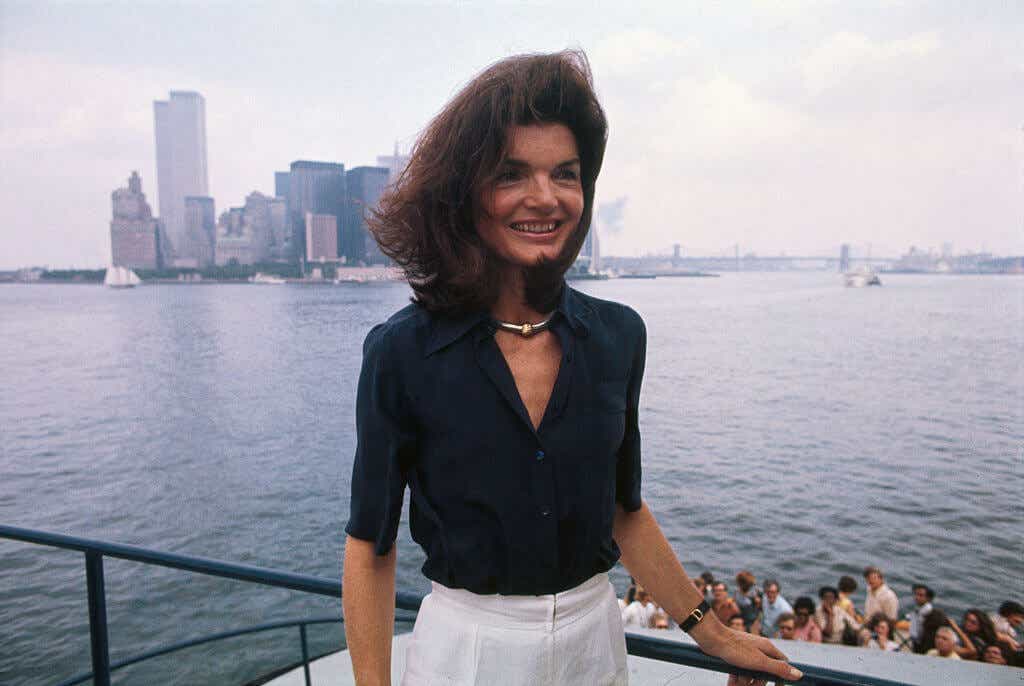 Jackie always knew that less was more when it came to outfits. A simple button-down shirt and linen slacks make for a refined look, accented with a simple silver and gold choker necklace and leather bracelet. Despite being on a ferry, she looks yacht-ready.
Jackie Kennedy's Picnic-Ready Mint Green Moment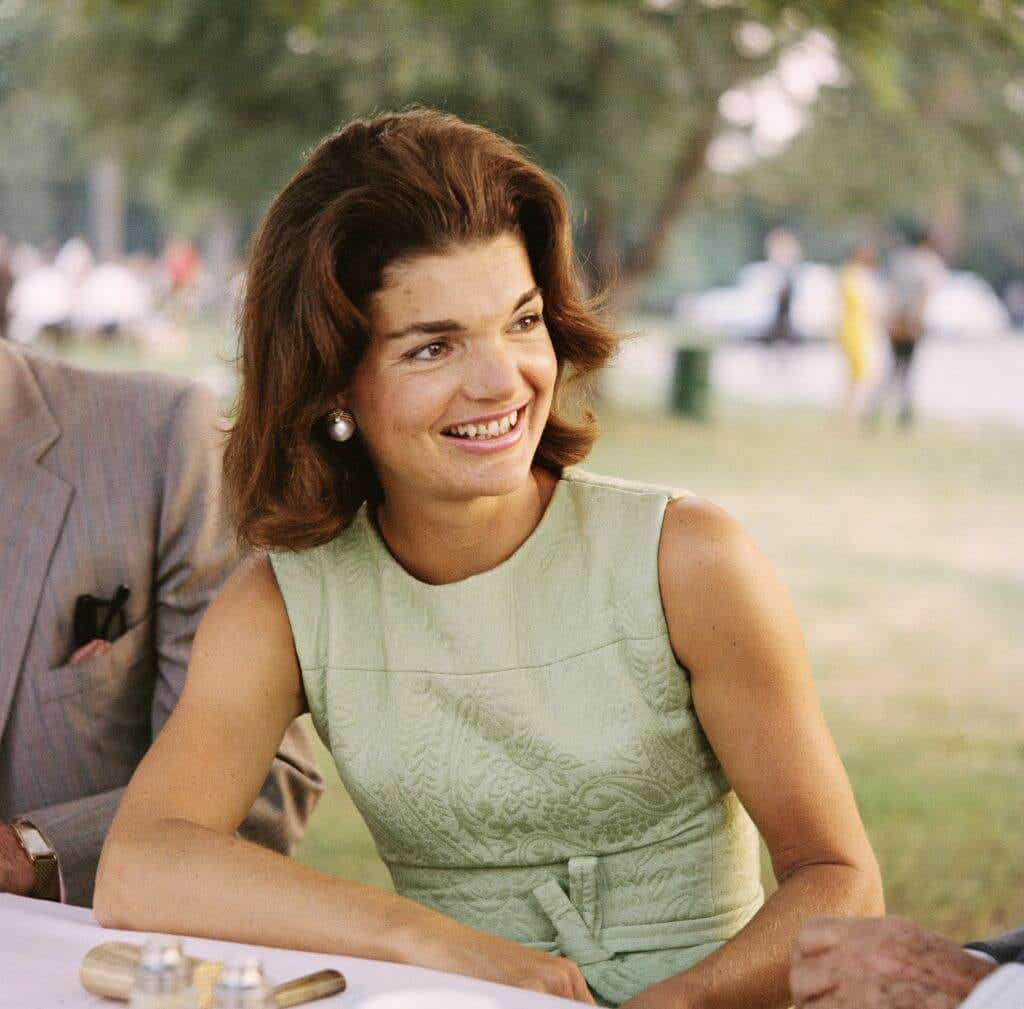 Who says you can't dress up for a casual picnic? Jackie donned a mint green sheath dress to this one, made with beautiful brocade fabric and a fitted silhouette. She looks effortlessly glamorous, wearing only a pair of pearl earrings as accessories. For a more modern take on the look, we swapped out the sheath for a midi dress, which offers you some more movement.
Jackie Kennedy's Airport Outfit
We've all run through the airport in sweats or leggings, but the times we actually do dress up for a flight feel different. A simple wool coat and turtleneck look extremely chic while also being comfortable for a flight across the Atlantic. She paired the look with giant sunglasses and leather gloves.
Jackie Kennedy's White House Tour Look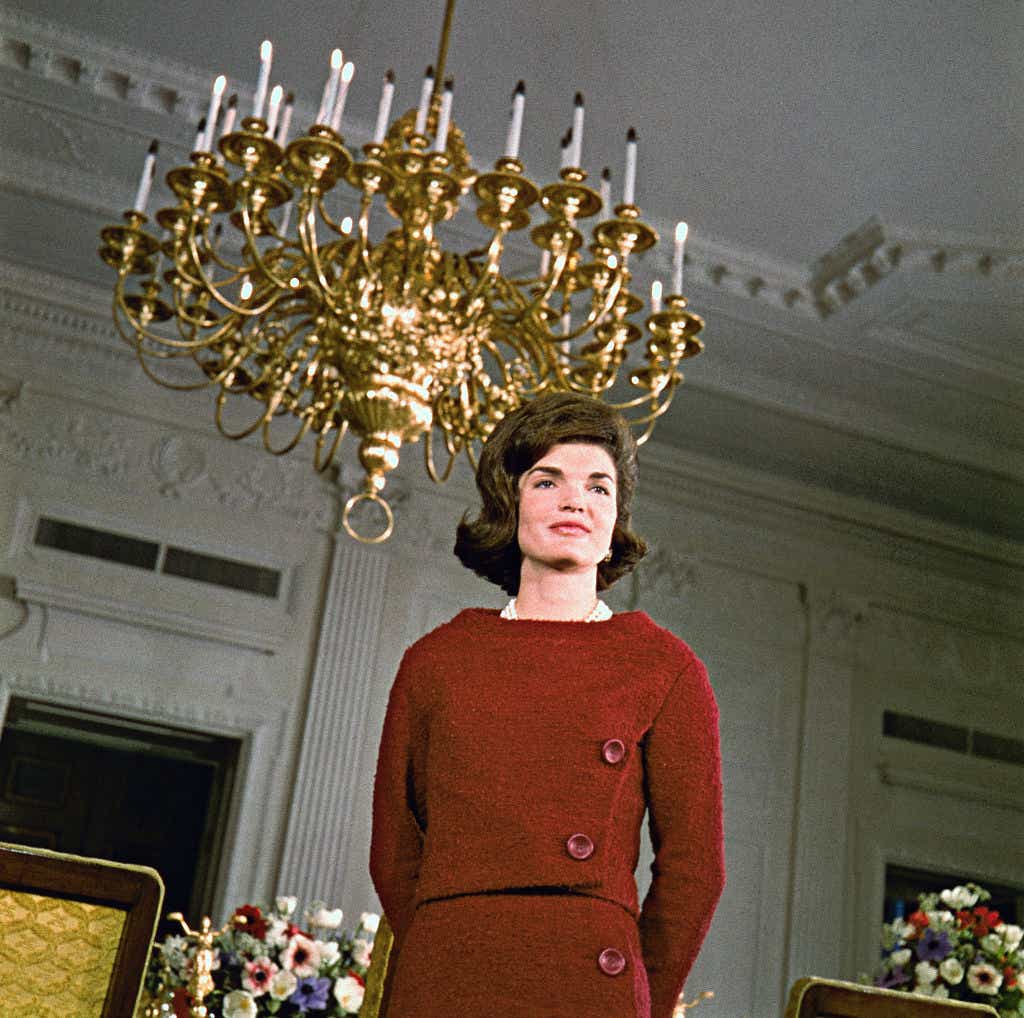 It's been recreated in countless movies, including Jackie, the 2016 film starring Natalie Portman as the former first lady, but no one will ever pull it off as well as Jackie herself. The red suit she wore to give a tour of the White House was seen on televisions all across the nation, and it's an image that lives in many of our minds when we think of Jackie's famous looks.