These are the brands you'll be telling friends about.
When we first launched Katie's Shop in October of 2021, it included around 95 brands with products we love, stories that inspire us, and missions we admire. In the months since, Katie's Shop has grown to include more than 150 amazing brands making everything from sustainable athleisure to safe cleaning products to organic coffees, all while charting the course for responsible business practices in the future.
We've put together a list of a few beautiful brands you might have missed in Katie's Shop, and our favorite products from each of them. You can find all 150-plus companies on Katie's Shop, or read on for a few of the newcomers we're so excited about. Stay tuned for more as we expand our incredible community!
Hydrant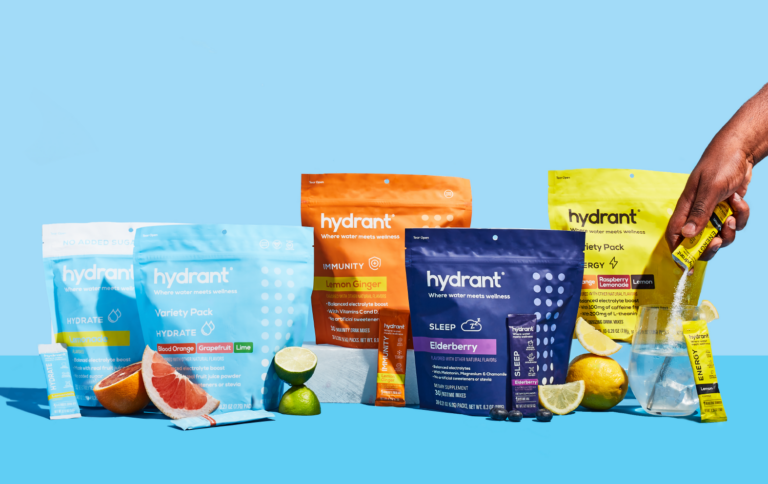 Do you ever feel like you can't get enough water into your system no matter how much you drink? We have something for that. When Hydrant co-founder Jai Jung Kim and John Sherwin realized their headaches, fatigue, and irritability were most likely caused by dehydration, they set out to find a solution other than drinking gallons of water a day. They landed on a combination of real fruit juice powder and electrolytes that help your body absorb water more efficiently without the sugar and artificial flavoring of traditional sports drinks. We like the lemonade hydration pack, which has no added sugar and a pleasant, tart flavor.
buy here
Welly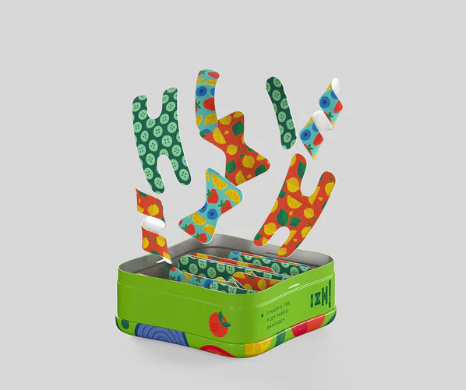 If you reveled in having people sign your hot-pink cast when you broke your wrist (or were just really jealous of people who did), Welly is the find for you. Rather than hiding scrapes or burns with "skin-tone" bandages that don't actually blend in with most people's skin, Welly celebrates the by-products of an active lifestyle with fun, colorful "Bravery Badges." Welly uses high-quality flex fabric and waterproof materials to make its bandages as effective as they are fun, and they come in reusable tins you can easily stash in your car, purse, or backpack for coverage on the go. It's hard to pick a favorite, but these vegetable-adorned bandages designed specifically for hands might just take the cake.
buy here
Birdies
One of the byproducts of the Covid-19 pandemic has been piles of neglected high heels in the backs of our closets, and we're inclined to think that's not going to change anytime soon. Birdies provides a welcome alternative with comfortable, supportive flats that still feel appropriate for work dinners, weddings, and special occasions. Friends Bianca Gates and Marisa Sharkey originally founded Birdies as a line of house shoes, but quickly expanded to outdoor-friendly and even machine-washable styles designed to carry you through your longest days. Try their summery woven styles or a more season-neutral Blackbird.
buy here
Carve Designs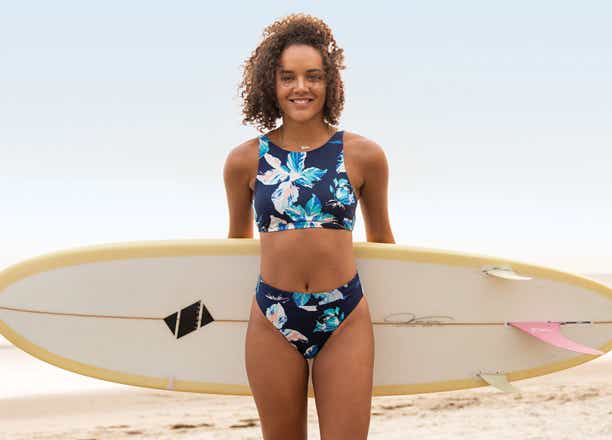 It's officially beach season, and you know what that means: Swimsuits that don't stay put, cover-ups that don't actually have us covered, and apparel that just isn't designed for movement. Enter Carve Designs, a clothing line made by women, for women that has your back from beach to beach bar. Founded by avid surfers Jennifer Hinton and Thayer Sylvester, Carve carries a wide range of swimwear — including rashguards and swim shirts — and casual apparel that's made to actually fit women's bodies. We're pretty obsessed with these high-waisted and reversible swim bottoms you can mix and match with any of Carve's bikini or tankini tops.
buy here
Gigantic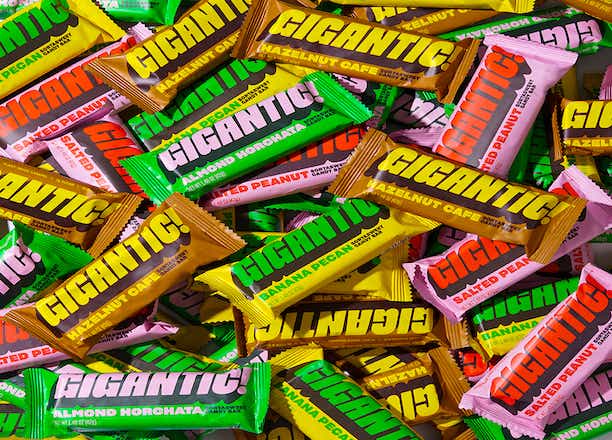 If the candy bar you loved as a kid just doesn't taste as good as you remember, you're not alone. Most candy bars have so much sugar that it can be tough to get any other flavor at all, which set entrepreneur Stu Davidoff on a mission to find something better. Davidoff worked with top-tier chefs to develop Gigantic's "sortasweet" candy bars in flavors Almond Horchata, Hazelnut Cafe, Banana Pecan, and Salted Peanut. Made with vegan caramel, fair-trade dark chocolate, and a range of ingredients like nuts, coffee, and spices, Gigantic's bars deliver big flavor without boatloads of sugar or any artificial flavors. The result is a perfectly snack-sized treat that tastes more indulgent than it is. We suggest going with the Variety Pack first to find your favorite.
buy here
Tiny Tags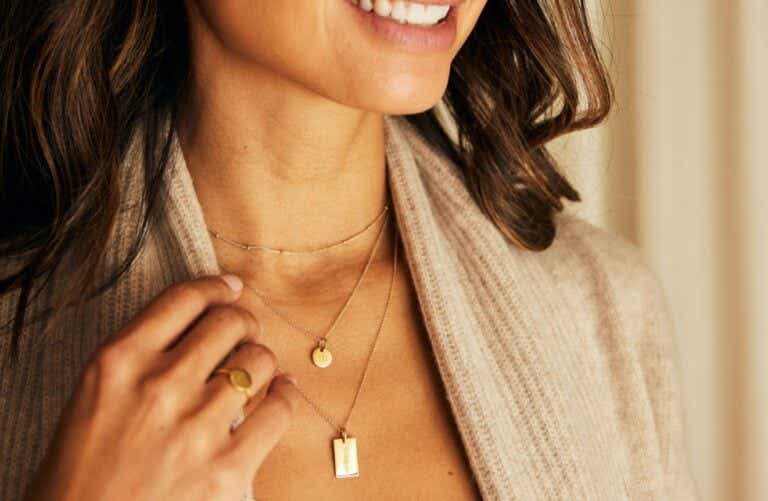 After going through the challenges and triumphs of becoming a mother, Melissa Clayton founded Tiny Tags to help other women celebrate their individual experiences of motherhood, no matter how complex, unconventional, or "normal" those stories are. And while motherhood is the inspiration for Tiny Tags, the endless personalization options, story necklaces, and pieces large enough to hold entire phrases ensure that anyone can find or create something that speaks to them. We like the simplicity (and high quality) of the Mini Dog Tag Necklace, which can fit a name or just initials.
buy here
Momkindness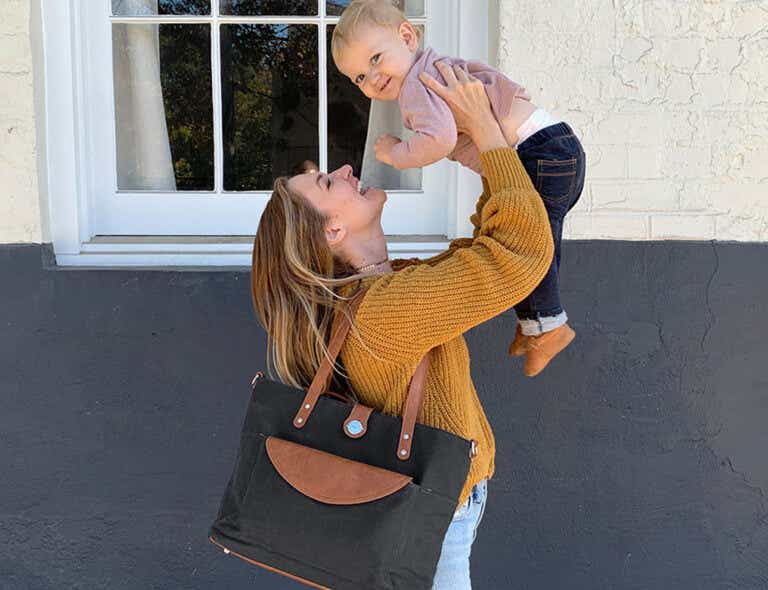 Molly Lindemann and Kyle Nanna know as well as anyone that we can all use a helping hand once in a while. As working moms, Lindemann and Nanna relied on the proverbial "village" to help with the balancing act of parenting and working, and they wanted to create a product that would have parents' backs. Enter Momkindness, a line of multipurpose bags that have pockets galore, removable clutches for running a quick errand, wipeable interiors, convertible straps, and more. Our fave is the Duo Backpack, which is perfect for both moms on the go and your average commuter.
buy here