"We understand women because we are women."
Deirdre Quinn has always had an itch for being an entrepreneur. "You have to be willing to take risks," the co-founder and CEO of luxury women's brand Lafayette 148 told KCM. In 1996, Quinn took that risk and joined forces with two fashion vets to launch Lafayette 148 New York, a global lifestyle brand for women, led by women. The powerhouse designer spoke with us about launching a business, the company's UnordinaryWomen campaign, and what the future of fashion might look like as our world inches back to normalcy.
Katie Couric Media: Tell us about founding Lafayette 148. What prompted you to take the leap into entrepreneurship?
I've always had an entrepreneurial spirit—you have to be willing to take risks. I've brought this approach to all of my jobs prior to Lafayette 148, and it's been a big part of getting me to where I am today. I worked for many years at massive corporate fashion brands. I was a VP at 28 and I traveled all over the world working in more than seventy countries. I loved it, but at a certain point, I was ready to move on. I met my Co-Founders Mr. and Mrs. Siu because they made clothes for us when I was the head of production at Liz Claiborne. One day Mr. Siu asked me out for lunch, and we talked about our future and the rest is history.
Twenty-five years ago, we started Lafayette 148 with a desk and a phone in the middle of a garment factory. We had a vision from the start of being a vertical brand, and we started out making everything here in soho on Lafayette Street, New York City. We really had no idea what kind of success we would see. We went from two employees to two-thousand. As an entrepreneur, you need to be open-minded to continually change and evolve.
Before starting Lafayette 148, you worked at several fashion companies founded or run by women – Liz Claiborne, Donna Karan, Escada. How did those experiences influence you?
All my experiences have helped make me who I am today. As a woman CEO, I think we come from a place of compassion. I try to lead with kindness, intelligence, integrity. Those are my three pillars. It sets the tone not just for how we treat each other, but for how we treat our customers and our community. And It takes a village—I couldn't do everything I've done without an incredible team supporting me. ​​I'm extremely proud that we're a company that serves women and is run by women— our leadership team is 90% women. We understand women because we are women. ​
Can you tell us the story behind Lafayette 148's signature white shirt?
Every woman needs that perfect white shirt in her wardrobe. From the time we started Lafayette we knew that if we could get that right, then we could win women's trust and earn our way into their closets. It's become one of our icons and a building block of every collection. Our Creative Director, Emily Smith, has perfected it. She always says that there's a white shirt for every woman, everywhere. It's the piece that brings out the beauty of the woman who wears it. It's why we photograph our all our UnordinaryWomen in white shirts.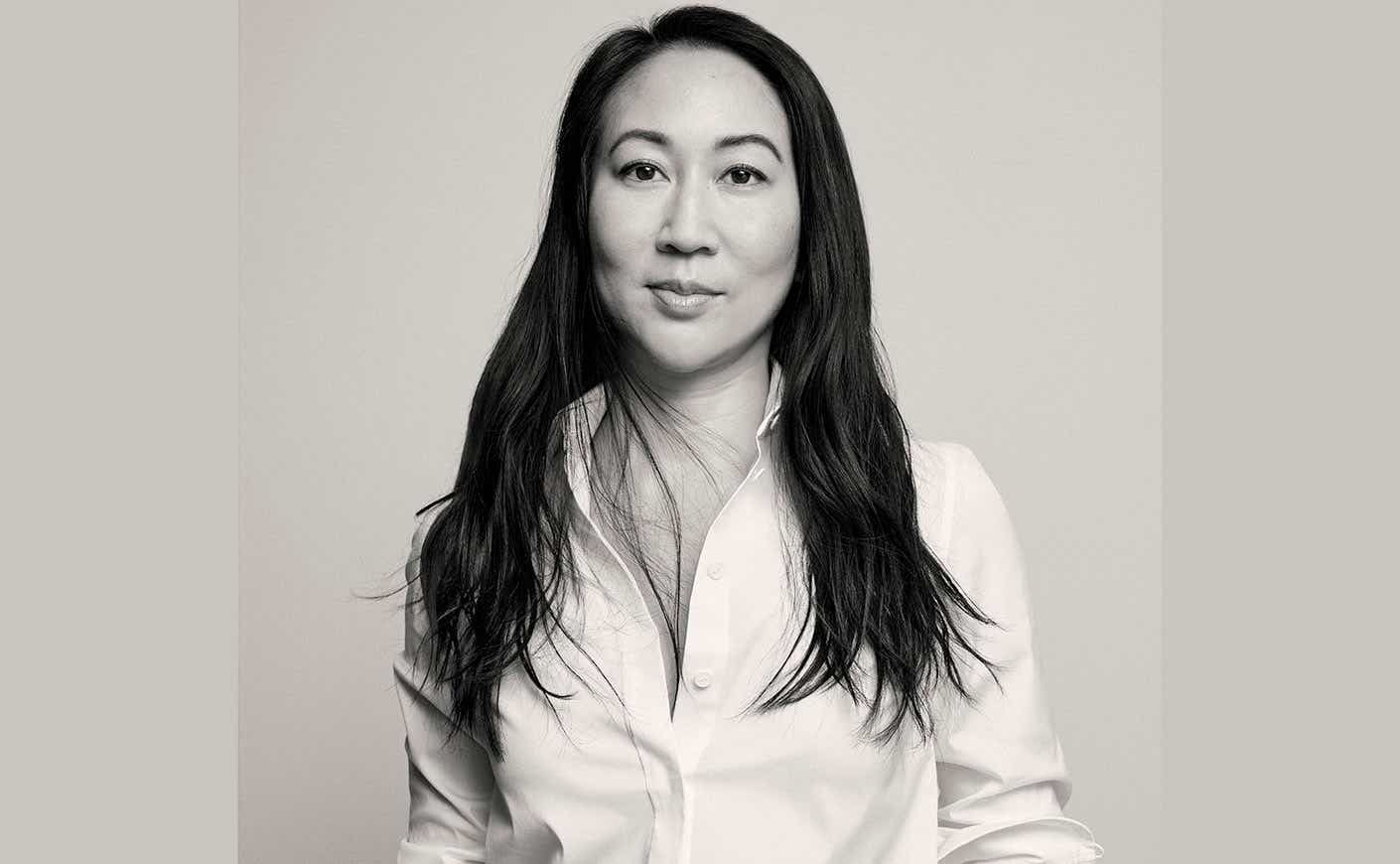 Tell us about the UnordinaryWomen campaign. What is the inspiration behind the project?
This is our third year celebrating incredible UnordinaryWomen and it resonates now more than ever. We're a company of women designing for women, and we get up every day thinking about how to uplift women and make their lives better. The UnordinaryWomen campaign was created to honor women that inspire us and inspire others to do the same. The beauty of this campaign is that it shows whatever your age, your voice has the power to inspire so many other women throughout their journeys.
This has been a year unlike any before. We've all been through so much. It's so important to honor women who have met the moment and helped to lift us up. UnordinaryWomen captures all that we stand for, and I'm so proud of the seven women that we're honoring this year—everyone from a woman who helps fund women founders to the Vice Chairman of the NAACP to an ER doctor saving lives on the pandemic's front lines. They have all been forces for hope throughout the pandemic.
This year, the campaign is supporting Every Mother Counts, which supports efforts to improve maternal healthcare. Why did you choose EMC?
It's just a great organization. Their mission is to make pregnancy and childbirth safe and equitable around the globe, which resonates so much with our companies' mission. We're both about building women up. We always work with organizations that are women-driven, and we've been fans of Every Mother Counts and the work they do for several years now. Something EMC founder Christy Turlington Burns said recently, really stuck with me: maternal health isn't just about mothers. It's not even just about women. It's about families, communities—everyone. Their work really touches all of us, so we're thrilled to be partnering with them.
What has it been like to work with Christy Turlington Burns on this year's campaign?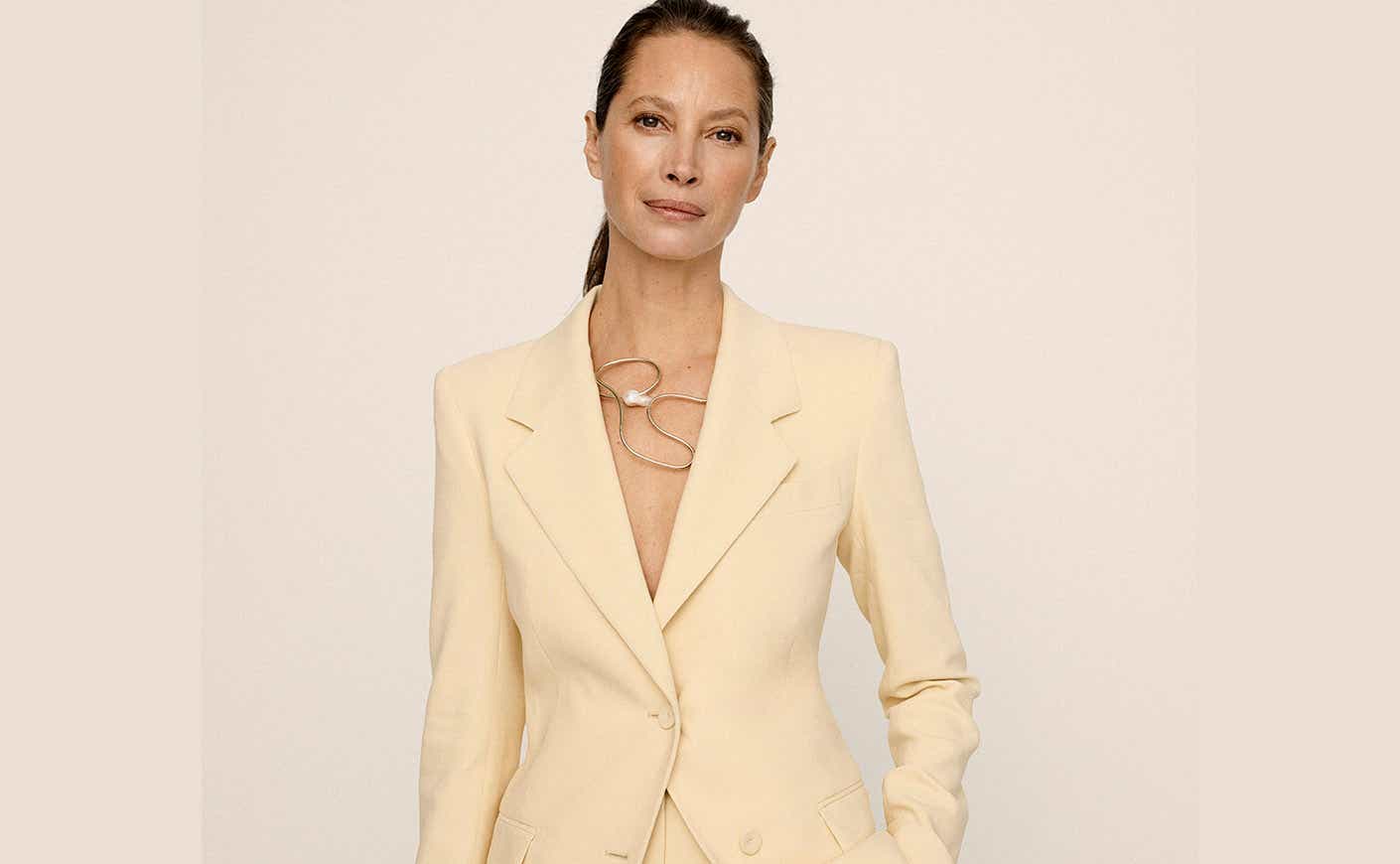 Christy is the ultimate Lafayette 148 woman—she really embodies our values of kindness, intelligence, and integrity. She's used her platform and her power to lift other women up and make the world a better place. Working with her has been wonderful, and I'm so happy we were able to honor her and the amazing work she's doing with Every Mother Counts this year.
Finally, let's play psychic! The fashion industry has been turned upside down since the pandemic began. Do you have any fashion predictions for 2021?
Well, it would be great to have a crystal ball! However, I am very optimistic about what's to come. I see brighter days ahead of us for us, for our hometown—New York City—and for the luxury market generally. We've seen an incredible rebound in our China market—they got the virus under control early and our numbers have seen significant comeback this year. Consumer confidence is high, and the emphasis is on luxury. It's moving a bit more slowly here in the US, but we've had early reads in some of our key luxury markets, which are showing great success. Consumer confidence looks to be rebounding with much of the American population having been vaccinated, and I think people are very eager to get out there and be in the world again. I know that I am, and it's our intention to build back better!
This interview has been edited and condensed.