A Chicago candle maker offers some tips for amateurs
During the pandemic, many people have tried out various hobbies — from fermenting, to candle making, to watercolor painting — to fill up the time they used to spend out and about. In a new series, we're spotlighting people who have picked up new passions — and are giving you the tools to try them out yourself.
---
First up, we're spotlighting Lizzie Porter, who started her own candle-making business in Chicago, called Lit By Lizzie. By the end of 2020, the 24-year-old, who works in ad tech by day, felt the need for a creative outlet. So, she ordered her first batch of candle wax off Amazon and looked up candle making on Reddit.
Now, Porter has a booming business selling whimsical candles in recycled beer cans from local breweries and restaurants, teacups, and other thrifted containers. Below, she tells us about how she got started, and offers some tips for any beginning candle makers.
---
KCM: Why did you decide to start making candles? What do you like about making them?
Elizabeth Porter: Honestly I started making candles mostly because of my own bad habit of constantly buying expensive candles. Though I would try to only treat myself once in a while, it got a bit out of hand!
I also really like to keep busy. In late 2020, I had already done many "typical" hobbies like reading, puzzles, at-home workouts, etc. I wanted to try something a bit more productive, but still simple and creative. 
On to candle-making 101! How can beginners start candle-making? Where do you find wax? Do you have any tips and tricks? 

Candle-making can be really easy! I'm still very much an amateur, but it's a fairly simple and inexpensive hobby to start. I bought my first batch of wax and a pack of scents on Amazon. Amazon has a lot of multi-scent packs so I could try a bunch and see what was best. All of the candle containers I was using at first were recycled cans or thrifted items. Now, I source most of my materials from CandleScience (thanks to candlemaking Reddit!).
Lizzie's Picks:
What are your favorite scents? Where do you get your scents?
My favorite scents have changed so much throughout my candlemaking journey!! My current favorite is "fresh-picked cucumber" from CandleScience.
Another favorite of mine comes from a local Chicago candle store, Waxman Candles, and is a scent named for a Chicago neighborhood, Boystown. The best way to describe that scent is sexy, dark, and joyous. 
Lizzie's Picks: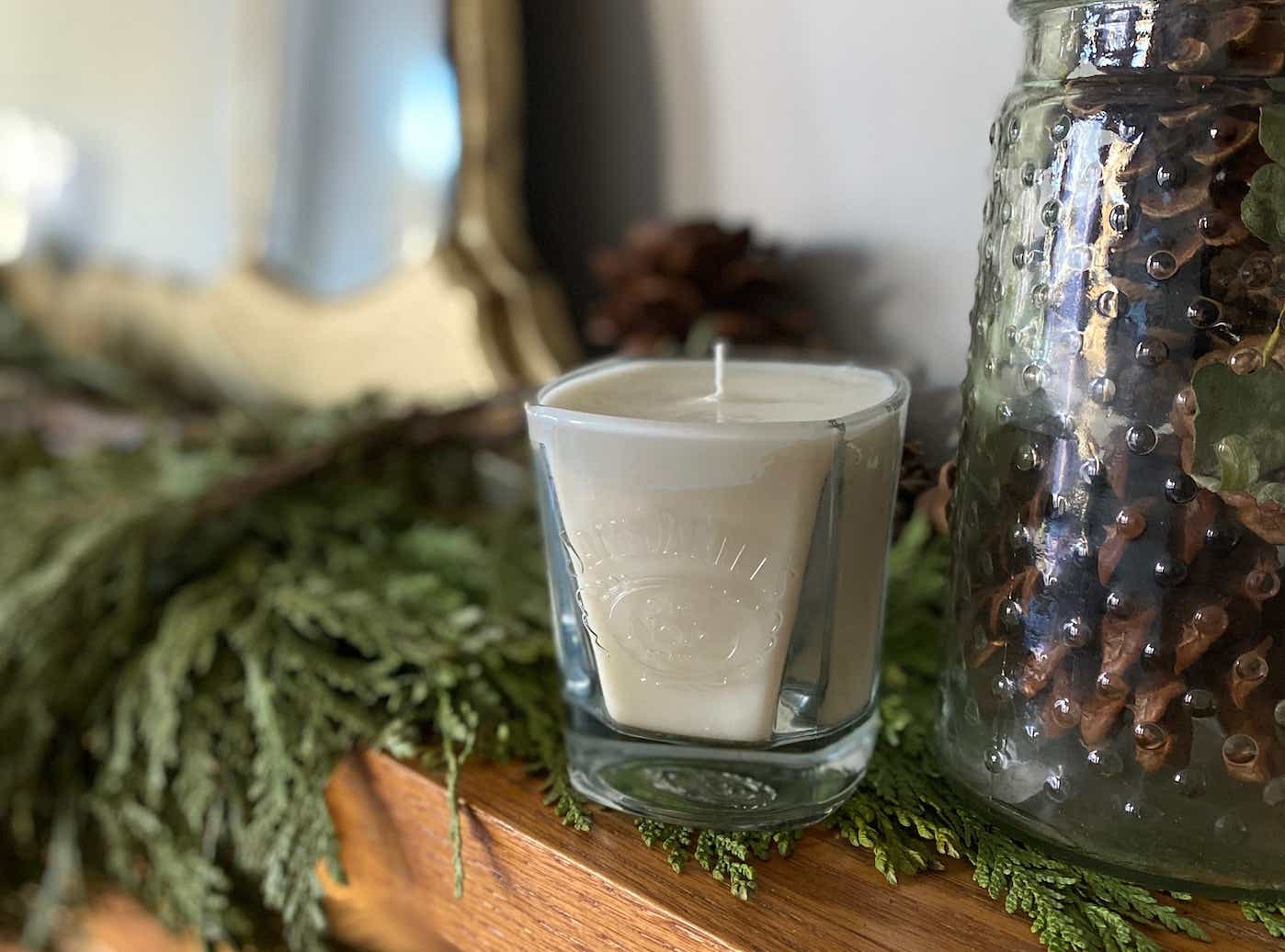 What made you decide to use recycled materials, like beer cans and teacups, as candle holders? What's your best-selling container? 
Using recycled cans was a no-brainer for me since it was a material I already had in my home, and I loved being able to give my favorite cans and bottles a second life! One of my friends bought a few watercolor prints of La Croix cans, and I was inspired to give my own used, colorful cans a new life.
My mom has also always shown me to reuse and recycle as much as I can and has taught me how to spot the best items when thrifting as well. My best-selling container was initially white claw candles, then the vintage teacups, and now my beer can-shaped glasses! 
Lizzie's Picks: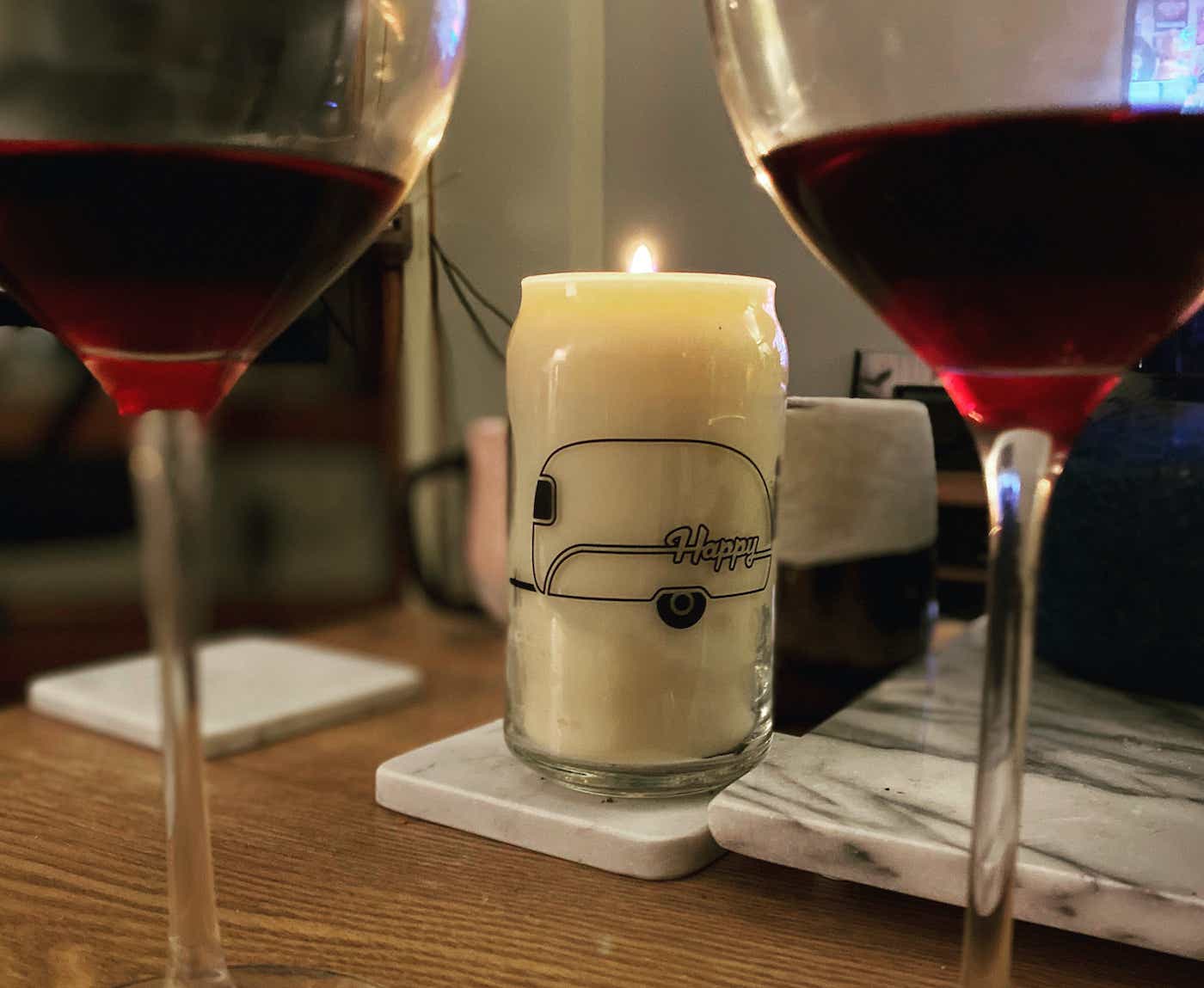 What have been the challenges of starting a small business during the pandemic? What's the most fun part about it? 
Starting a small business has mainly been such a blessing and a great creative outlet! In terms of challenges, the pandemic has definitely impacted shipping times. When ordering new scents and wax, I've experienced lengthy delays due to the pandemic's impact on USPS.
The best part of starting my business has been being able to share this new passion project with my friends and family. Since I started Lit by Lizzie right before the holidays, I've been able to give my candles as personal gifts, and see my customers gift them as custom gifts to overjoyed friends and family members.
---
Products you buy through our links may earn us an affiliate commission.