We're all looking for ways to make our lives a little easier these days. With Walmart+, you can skip the line and have your order shipped straight to your front door, no minimum required. Want to save 5¢ per gallon on fuel or have your groceries delivered? The Walmart+ membership is for you. Sign up for a monthly membership for just $12.95 (or $98 a year). It's the same everyday low prices you love, but with even better perks.
#1 Vortex Mini 2-Quart 4-In-1 Air Fryer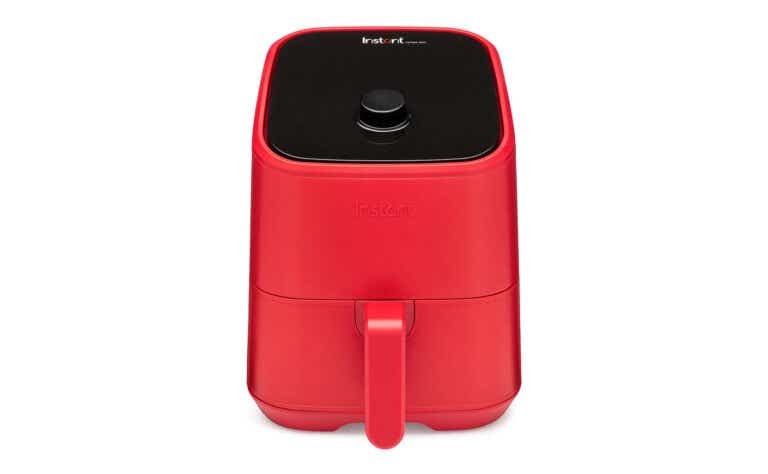 The Vortex Mini Air Fryer makes it easy to fry and reheat your favorite items without the guilt of usual frying oil. There are four ways to cook: air fry, roast, bake and reheat. It's small enough to sit on your counter, or be stored away in the cabinet and comes in four modern colors. You can reheat leftovers, roast cauliflower bites, or make cinnamon rolls for a quick breakfast snack. You can customize the time and temperature and save your presets so your favorite meals can be made with the touch of a button. The cooking trays are even dishwasher safe. This product will save you loads of time and is a lifestyle changer!
Buy Here: $49.92
#2 Adjustable Sink Organizer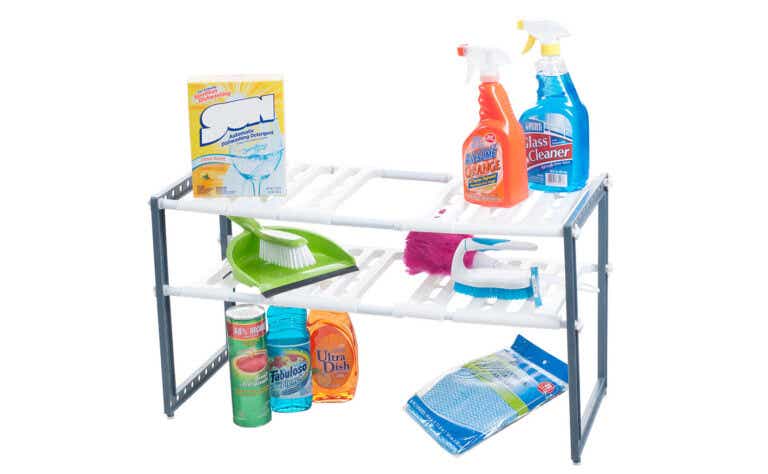 This is like a shoe rack for your under-the-sink accessories: from dishwasher soap to cleaning supplies, or even organizing pots and pans that are stored in your lower cabinets. The two-tier shelving unit has adjustable holes that makes it so the organizer can fit under almost any sink! We wish we had this must-have organizer tool before!
Buy Here: $14.43
#3 Over-the-Door Pantry Organizer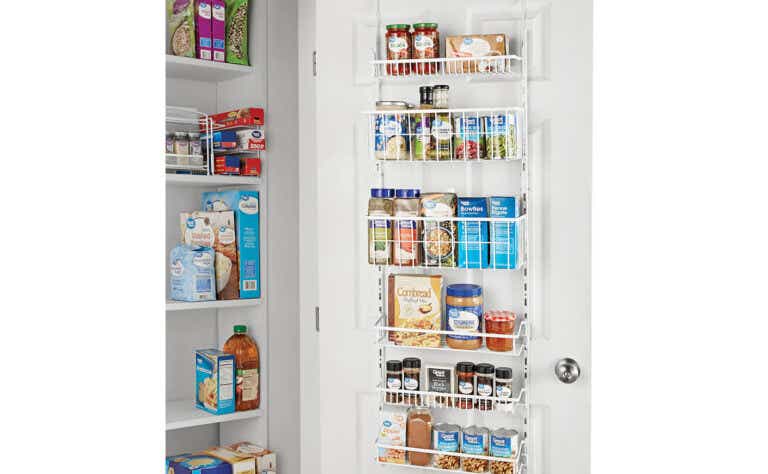 Mainstays over-the-door rack organizer is perfect for more storage in your pantry or storage closet. It can hold spices, canned food, pet supplies, and more! You can hang the 6-shelf organizer on the back of the door with the easy-to-use metal hooks or mount it to your wall. It's such a space saver at an affordable price point!
Buy Here: $34.93
#4 The FURminator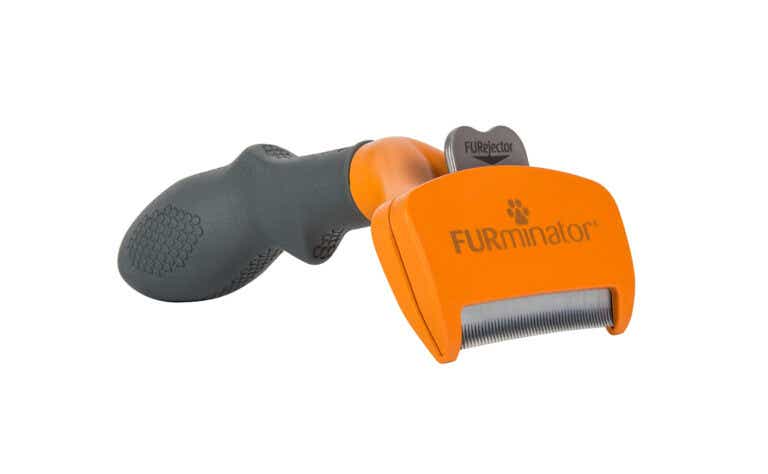 We love our pets, but hate their pet hair! The FURminator aims to dramatically reduce loose hair from your pet's undercoat. FURminator's grooming tools offer a grooming regimen catered to medium dogs with long hair or cats. It reduces loose hair from shedding up to 90 percent with regular use and helps keep the coat dirt and debris free. The tool is specially designed to reach through the topcoat to remove loose undercoat hair. It's also so easy to clean — just push the button to release hair with ease.
Buy Here: $31.95
#5 Stackable Clear Storage Organizer Bins With Handles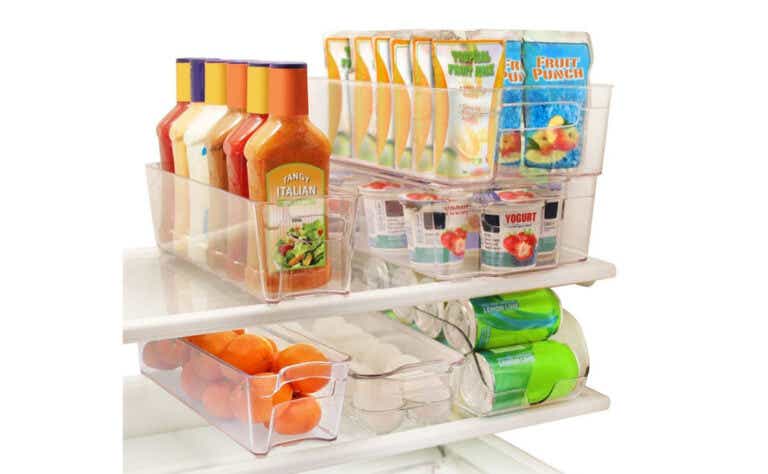 Channel the Home Edit's organizing techniques using these stackable clear storage bins. They're durable, easy to clean, and perfect for storing veggies and fruits in the fridge. Each order comes with a six-piece set, including 1 egg holder, 1 drink holder, 2 wide trays, and 2 narrow trays. Once you have these on hand, follow these tips to organize your fridge. 
Buy Here: $30
#6 Scrub Daddy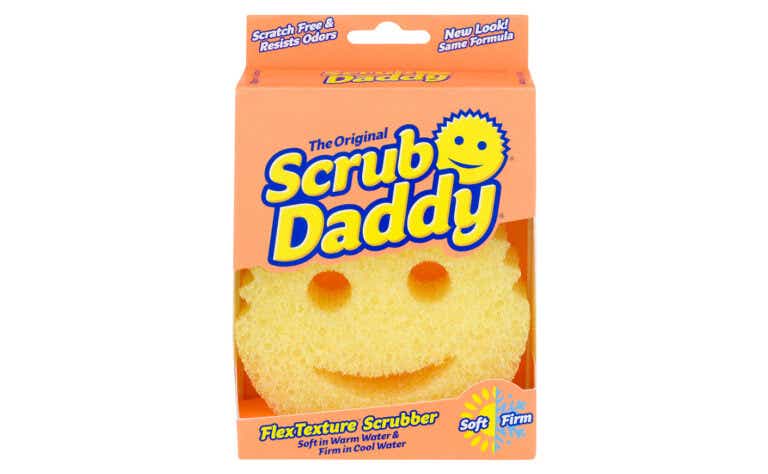 Meet the Scrub Daddy: the solution to your post-meal dish washing. This is not your average sponge. It's made of a polymer and changes texture — soft in hot water, hard in cold water. Our team first discovered it back in 2012 when its founder Aaron Krause made an appearance on Shark Tank. Since then, we've said goodbye to the traditional kitchen sink sponge and hello to the Scrub Daddy. The best part? It's lab tested to be odor-free for up to two months. 
Buy Here: $3.48
#7 KitchenAid Durable Nonstick Rolling Pin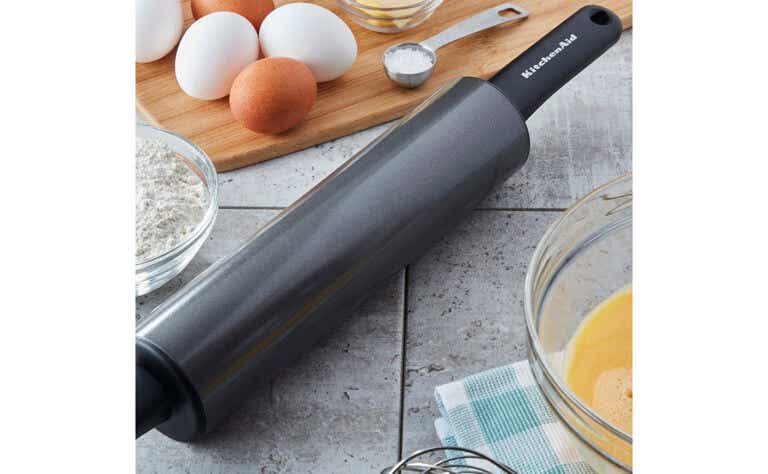 Many of us have found comfort in baking our way through the pandemic. Upgrade your rolling pin to this KitchenAid one. It's durable and has a non-stick coating, which is perfect for that cookie dough recipe you've been eying. 
Buy Here: $20
#8 O-Cedar Easy Wring Spin Mop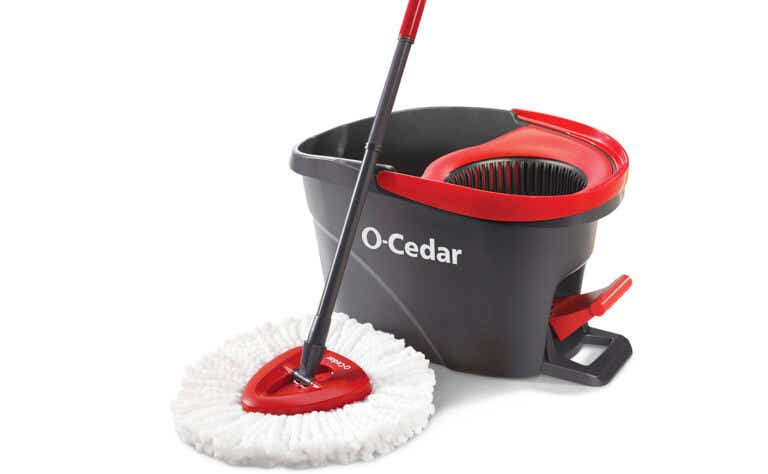 GoCleanCo.'s Sarah McAllister swears by this easy wring spin mop. "This mop is a game-changer for your floors'" Sarah told us. It features a foot pedal on the bucket, which allows for hands-free wringing. Sarah recommends using one teaspoon of Powdered Tide in the bucket with hot, hot water for clean, shiny floors. Keep an eye on your water and make sure you change it often. This mop will leave you with floors you can actually eat off of, we promise. 
Buy Here: $30
Products you buy through our links might earn us a commission.