On what's sure to be one of the happiest days of your life, these ten dresses will make you look as good as you feel.
As anyone who has been following Katie knows, her oldest daughter Ellie got married! While picking out the bride's dress is always the main event, who's to say the mother of the bride (or groom) shouldn't look her very best too? After all, so many mothers, step-mothers, and mother figures work just as hard as the couple to make sure the whole wedding day comes together perfectly. Katie rocked a beautiful Marchesa dress to Ellie's wedding — a gorgeous pink floral number. The mother of the groom, Mark's mom Loretta, also went with an ultra-lovely pastel gown, this one by Frascara.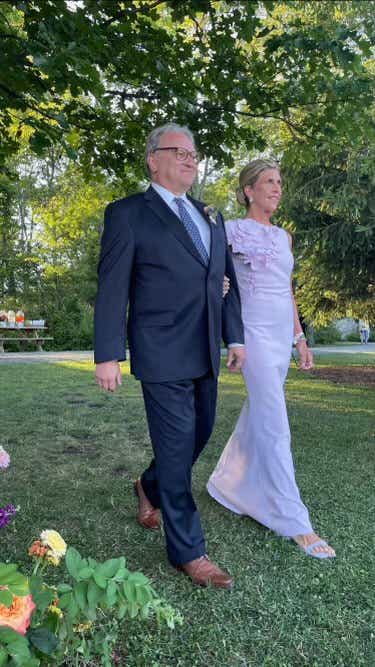 ---
But this is a big decision! You'll only be at your child's wedding once (hopefully). So, of course, you want to get it right. There are a few things to consider when deciding what to wear to your child's wedding. First, keep it comfortable. If you'll be dancing all night and wearing this outfit for hours, the last thing you want is something too tight, too itchy, or too heavy. Second, don't wear white. No matter what the season, the theme, or your personal taste, if the bride is wearing white, it's probably best to pick another color. And finally, find something timeless. We've all looked back at old photos of ourselves and thought, "what was I wearing?" You certainly don't want to have that thought as you look at photo albums from your kid's big day for years to come.
Of course, these are just suggestions. In the end, wear something that makes you happy and reminds you of how special this day is.
We want to make sure you look just as magnificent on your child's big day as Katie and Loretta did, so we rounded up ten of our favorite mother-of-the-bride dresses and outfits that'll suit any mom's taste.
Mother of the Bride or Groom Dresses and Suits
Nap Layered Blazer Set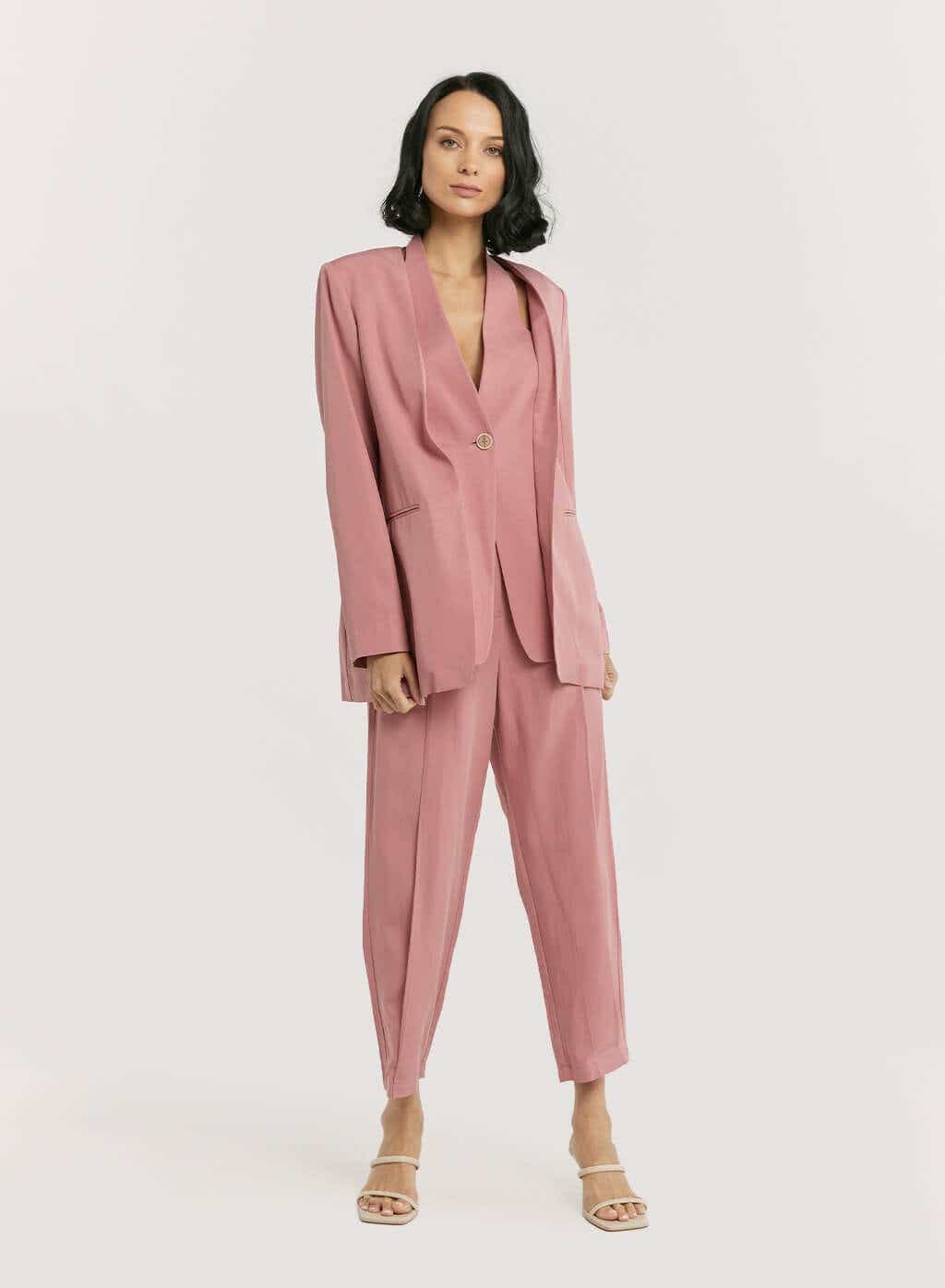 Dresses aren't everyone's thing, and a suit can be a chic alternative for any mother of the bride or groom. A double-layered look creates the appearance of a three-piece suit here without the bulk. You can choose from 16 different colors in this jacket, all with matching pants available in the same colors to create your aisle-ready ensemble.
buy here
La Femme Ruched Jersey Column Gown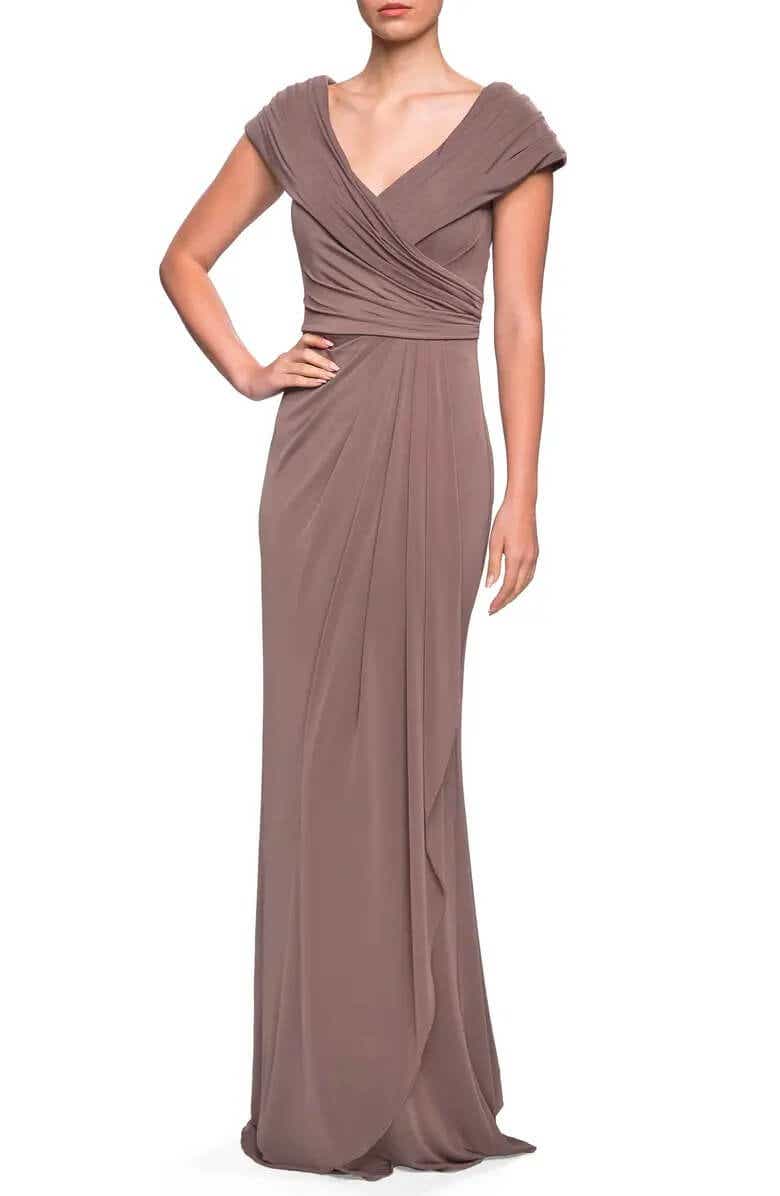 A simple column gown is universally flattering and forever chic. This one has a wrap detail on the bodice that highlights y0ur waist, and the straps graze your shoulders in a delicate way. A long length ensures it's formal enough for cocktail or black tie weddings, but make sure you take it to the tailor if you need it hemmed before the big day.
buy here
Pisarro Nights Illusion Sleeve Beaded A-Line Gown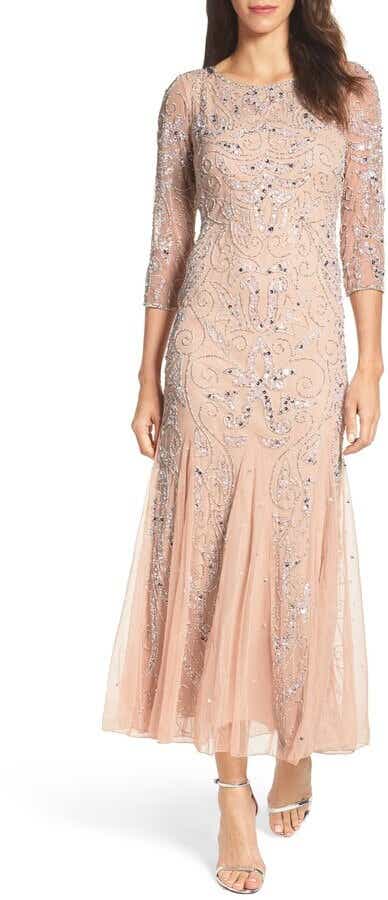 Who said the mother of the bride can't have any sparkle? The intricate sequin and bead detail on this midi-length gown are hard to beat. They'll catch the light as you walk down the aisle and while you bust a move on the dance floor, both of which are important on the wedding day! We love the fact that this dress has sleeves, so you can have your arms covered if you prefer.
buy here
By Design Ava One-Shoulder Wide Leg Jumpsuit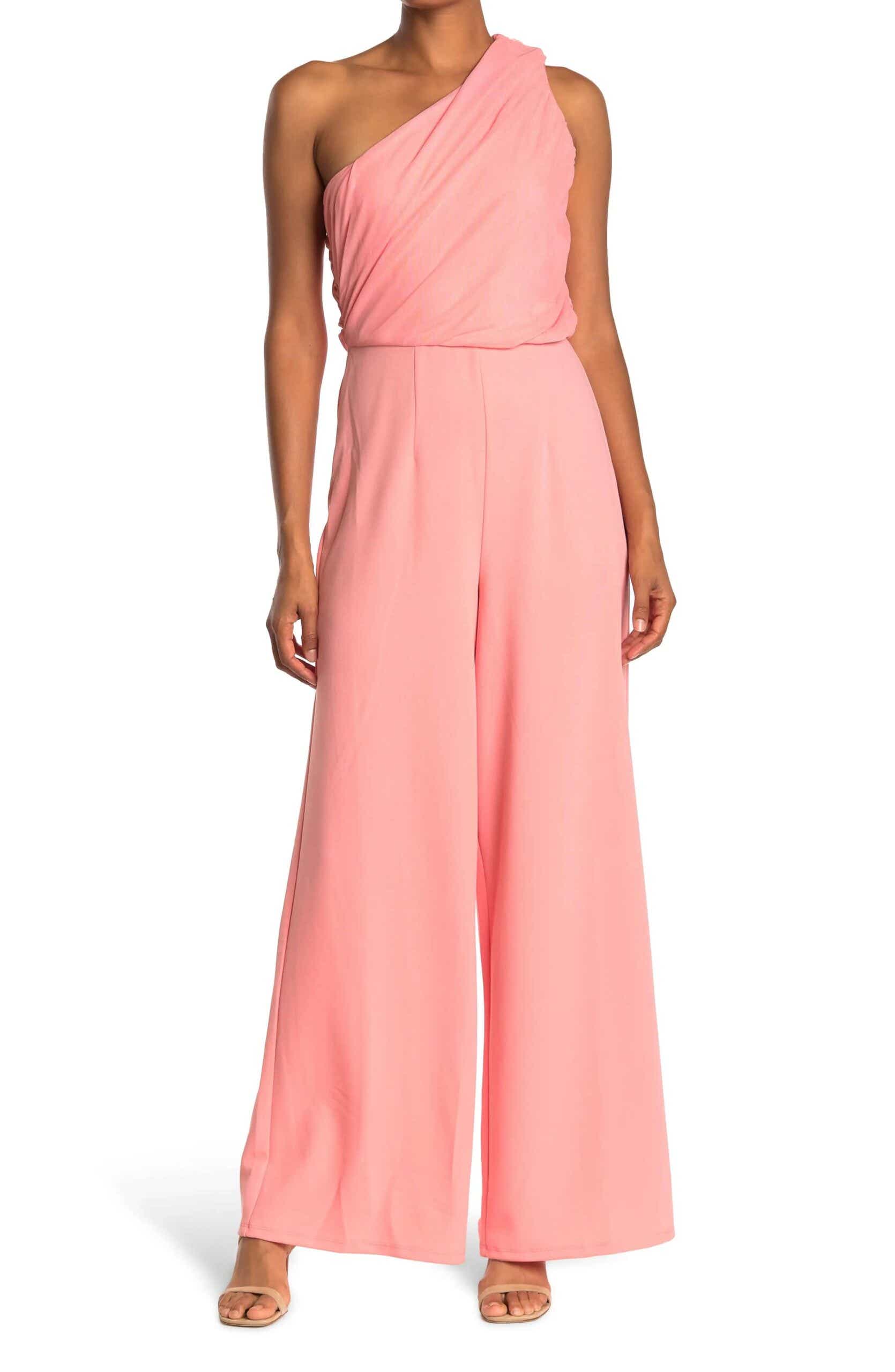 Unless you have the budget to go all out, there's no need to spend a million bucks on your outfit. For under $50, you could rock a silky jumpsuit like this one as your mother of the bride or groom look, and you could wear it time and time again after, too!
buy here
Leila Satin Charmeuse Maxi Dress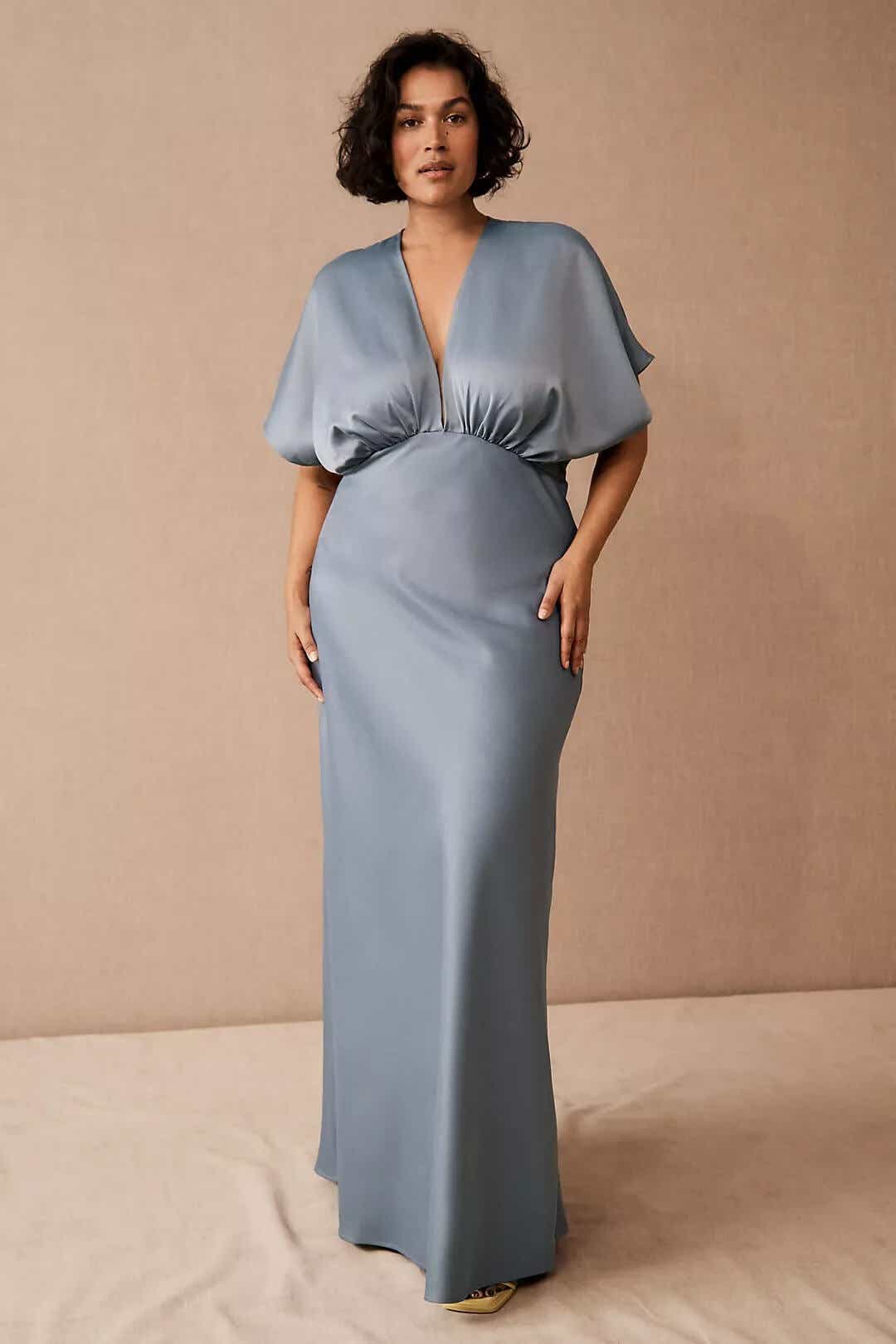 Two words to describe this dress? Simply stunning. Silk charmeuse has a little more weight to it than a classic, shiny silk fabric, which means it drapes beautifully over your body, skimming all your curves in the most flattering way possible. Because this dress has sleeves, you don't have to worry with wearing a strapless bra either, which is always a plus.
buy here
Kay Unger Lilly Maxi Romper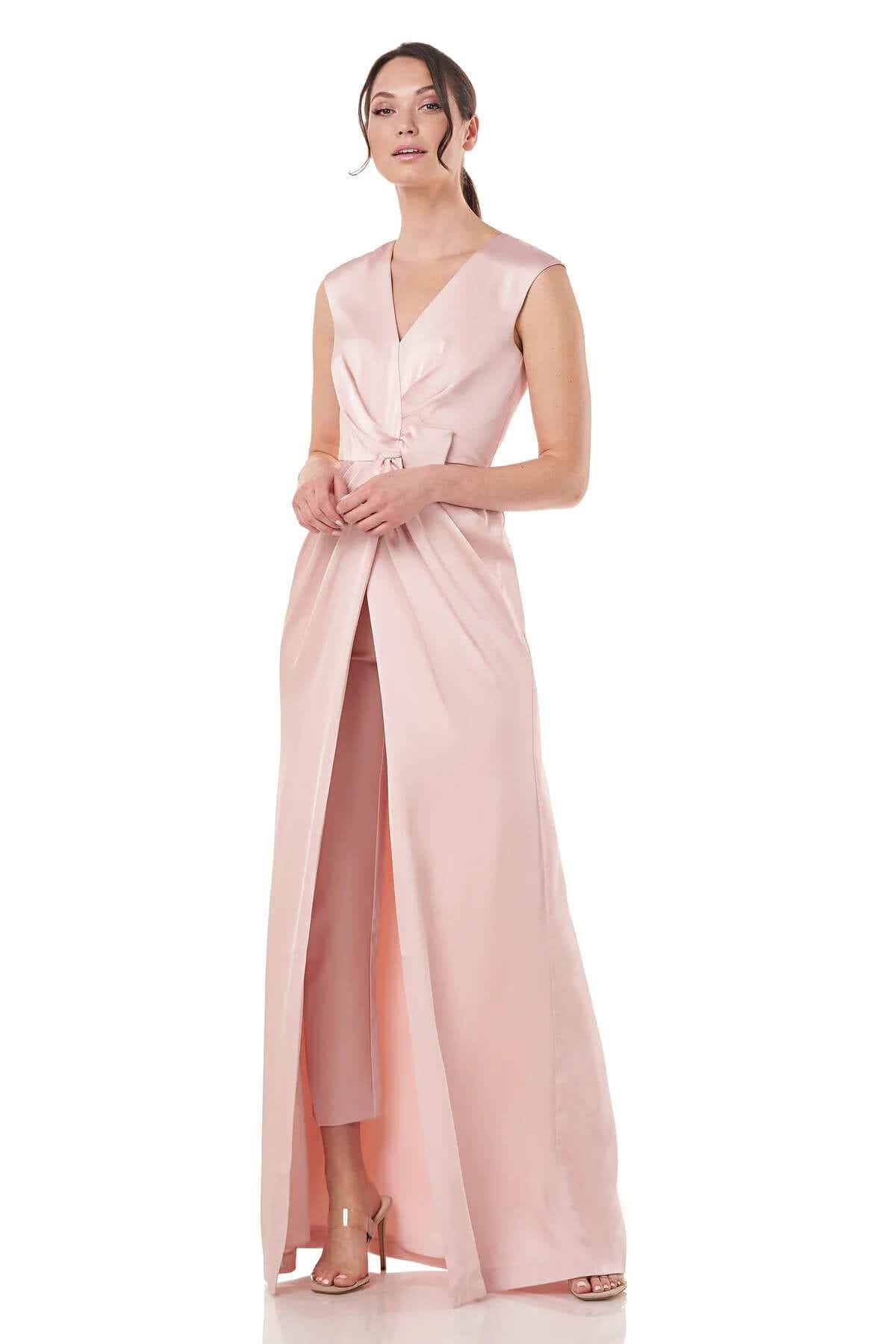 Katie loves jumpsuits for everyday wear, so why not opt for one for a wedding? Designer Kay Unger elevated the classic jumpsuit silhouette with a skirt-like wrap on this garment. Not only is it extremely comfortable compared to a fitted dress, but there's no room for wardrobe malfunctions when you're wearing a glorified onesie. It's practically perfect!
buy here
BHLDN Odette Dress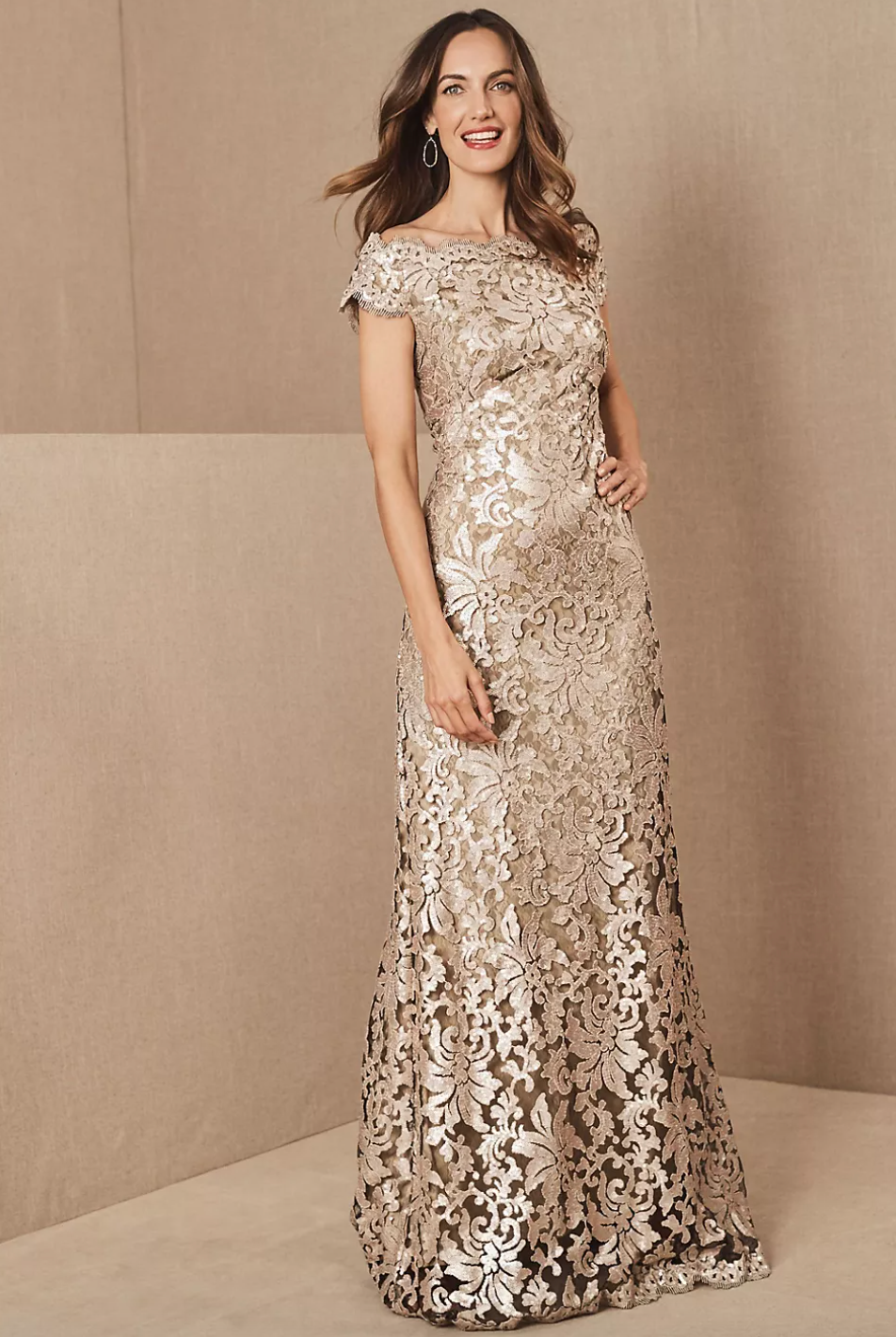 The BHLDN Odette Dress is a classic "mother of the bride" dress, without the four-figure price tag that so often comes along with anything that even hints at being wedding-related. It's elegant and regal, but it stands out enough for anyone who sees you to know that you're a VIP at this wedding. 
Buy Here
Teri Jon by Rickie Freeman Off-The-Shoulder Gown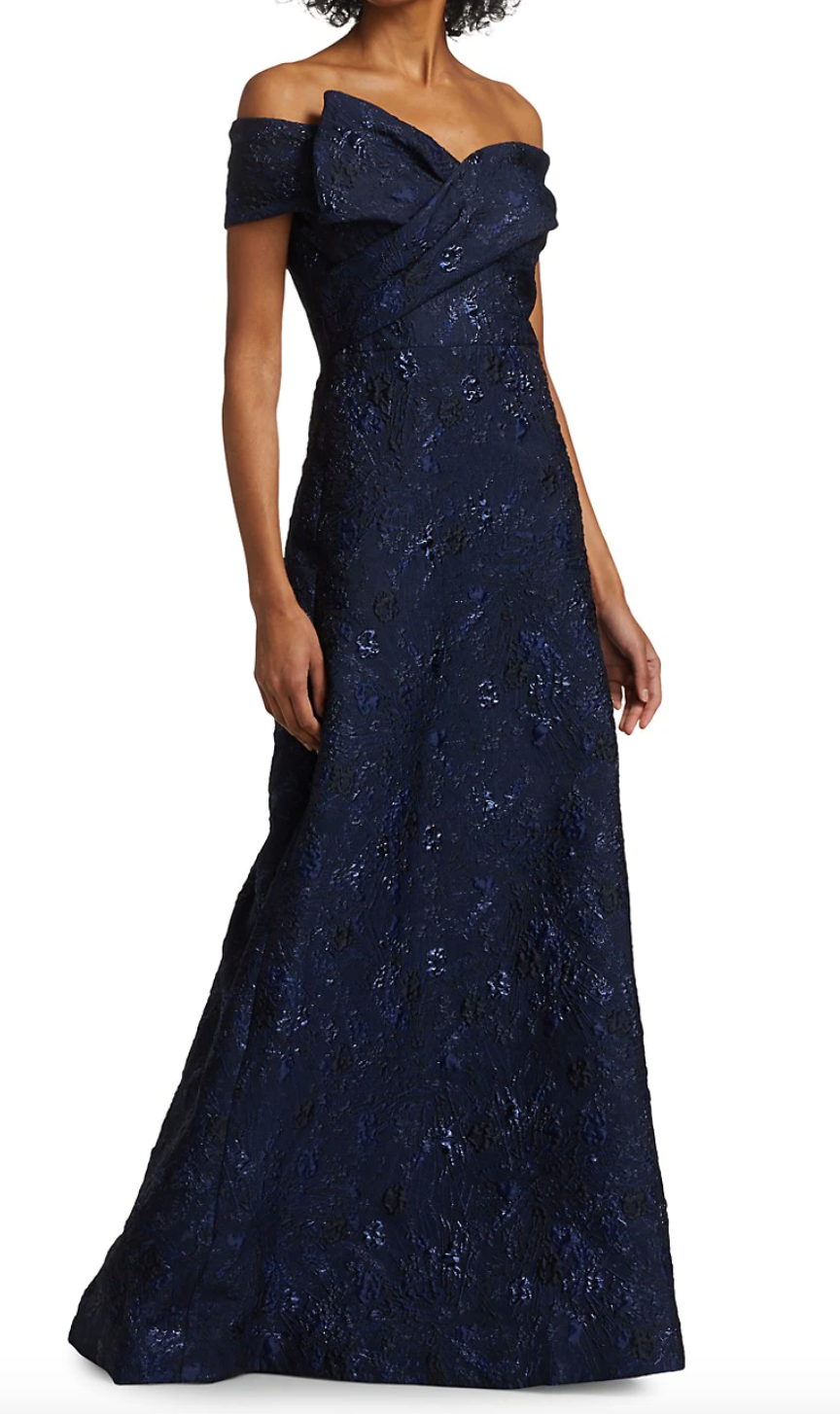 Nothing will make you feel sexy-yet-sophisticated like an off-the-shoulder gown. We love this one from Teri Jon by Rickie Freeman — it's perfect for a formal or black tie wedding, and will have guests talking about how you're as beautiful as the bride.
Buy Here
Mac Duggal Beaded & Embroidered Sheath Dress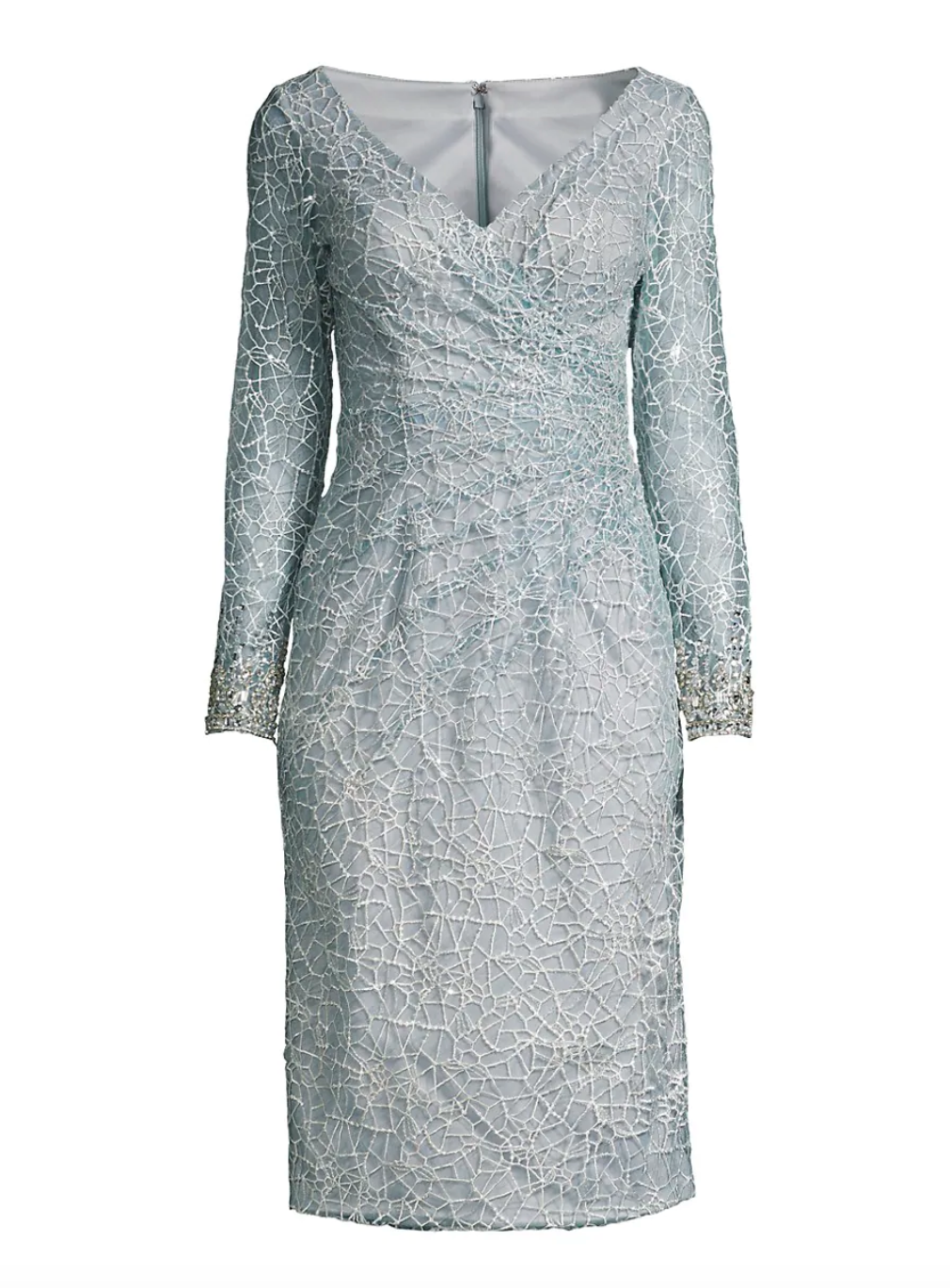 For a less formal wedding, why not show a little leg? This Mac Duggal beaded sheath dress is demure on top, but the knee length makes it a little bit fun and daring.
Buy Here