These seven pants, tights and leggings will make you feel warm and look wonderful
Spring may be on the horizon, but given how cold this winter has been we're not too optimistic that we'll be breaking out our summer clothes anytime soon. If you're tired of wearing the same old pair of sweatpants all day but want to make sure your legs are nice and toasty, then we've got you covered. We rounded up some of the cutest pants, leggings and tights that will keep you warm all day without looking like you just rolled out of bed — even if you did!
#1 Girlfriend Collective Navy Luxe Legging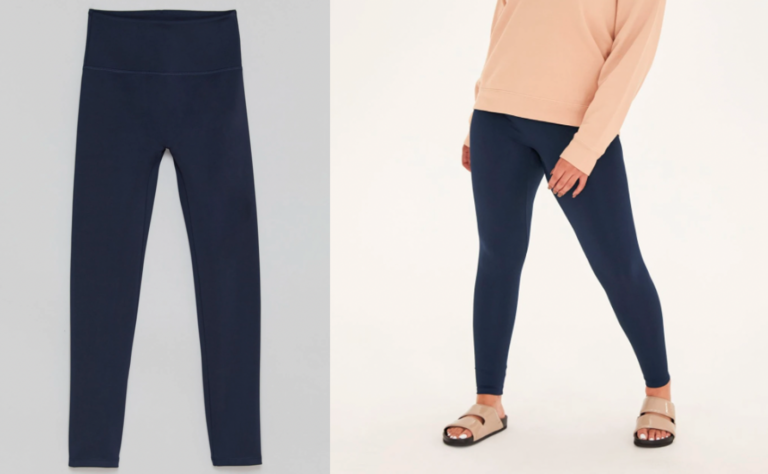 For a high-rise, heavy weight legging that goes with just about anything, look no further than the Luxe Leggings from Girlfriend Collective. We love them in navy. Dress them up with an oversized sweater — like this one from Anthropologie. Or pair them with a cozy cropped pullover — like this one from Alo Yoga for a polished, sporty look.
Buy Here: $78
#2 HUE Heat Temp Tights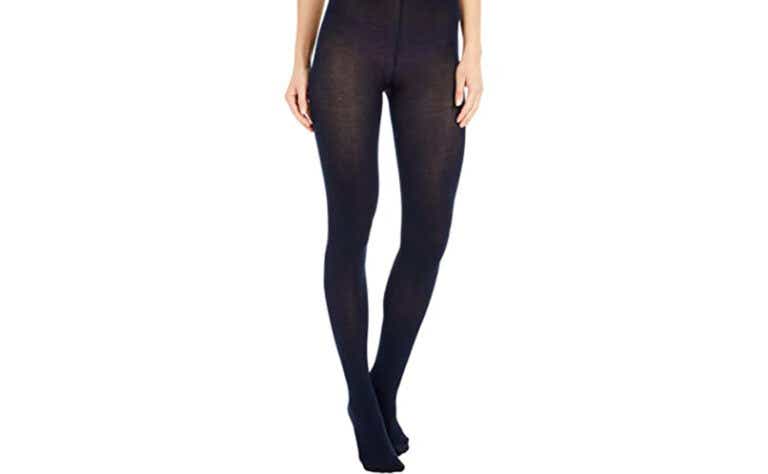 If you've been itching to wear your favorite dress or skirt but worry about the wind whipping through your stockings, then you need these Heat Temp Tights from HUE. They're completely opaque so you know they're nice and thick, plus the material helps to regulate temperature for those days when you're running errands and know you'll be going from outside to inside and then back out again.
Buy Here: $18.50
#3 L.L. Bean Women's True Shape Jeans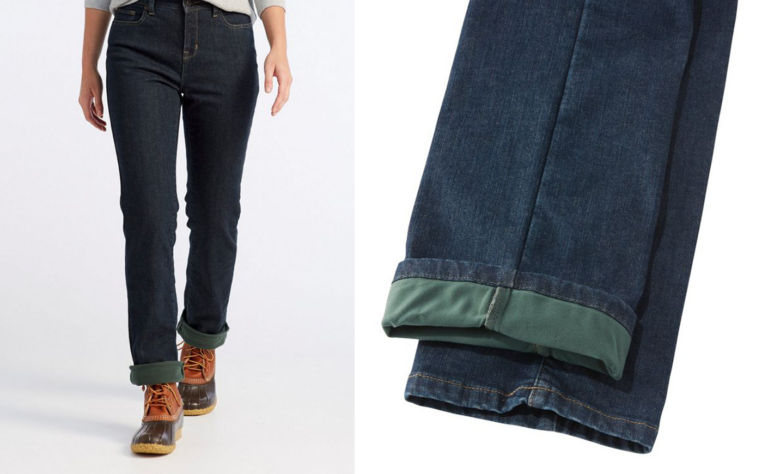 We were a little bit skeptical about the idea of these Fleece Lined Jeans from L.L. Bean at first. How could they keep you warm without making you look like you're wearing snow pants? But these jeans are surprisingly flattering, comfortable, and oh-so warm. You'll feel like you're walking around in your pajamas all day, but you certainly won't look like it.
Buy Here: $79
#4 Spanx Velvet Leggings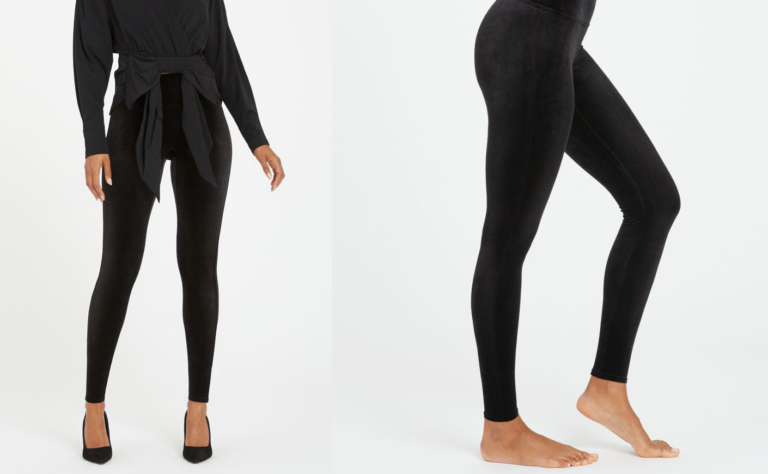 If you're looking to really dress up your look (and keep your waistline tucked in) then these Velvet Leggings from Spanx are the perfect choice. They'll make you feel like you're wearing yoga pants, but throw a pair of heels on with them and they'll look appropriate at any formal gathering. And as an added bonus… they'll make your butt look amazing. Trust us!
Buy Here: $98
#5 Sejora Fleece-Lined Waist Compression Leggings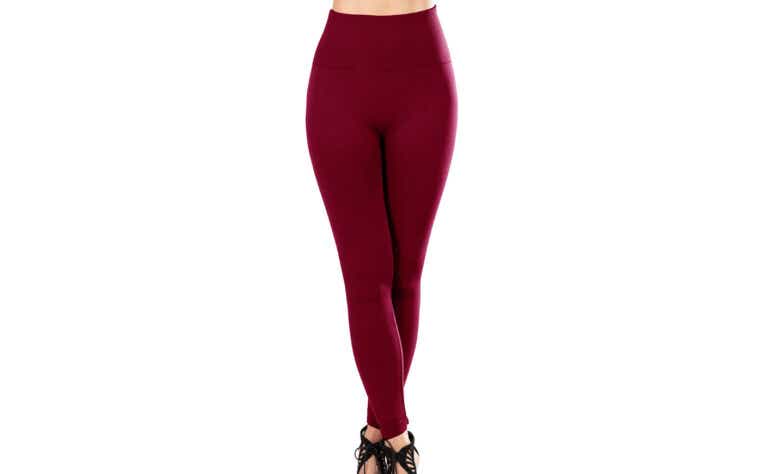 If you're tired of the endless parade of black, navy blue and gray that's probably taken over your pants drawer, add a little color to your wardrobe with these Burgundy Fleece-Lined Compression Leggings. They're thick enough to wear on their own, or you can wear them as tights underneath a wintery skirt or dress. The possibilities are endless, and the legs will be warm!
Buy Here: $36.90
#6 Uniqlo HEATTEC Extra Warm Leggings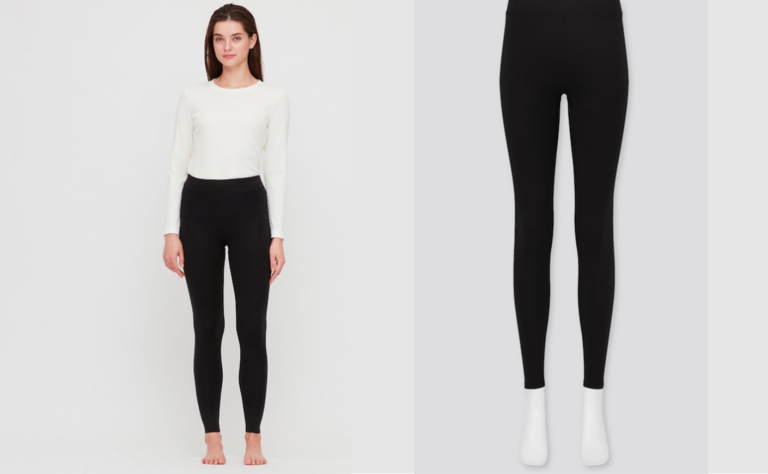 For a fraction of the price of other retailers, Uniqlo makes a variety of cold weather basics using their HEATTECH fabric blend that wicks away moisture to keep you warm. We love these HEATTECH Extra Warm Leggings. They're the perfect cozy staple to add to any wardrobe. Pair them with this Extra Warm Turtleneck (we love it in red!), and you'll feel toasty on any day this winter.
Buy Here: $25
#7 Engineered Warmth Jogger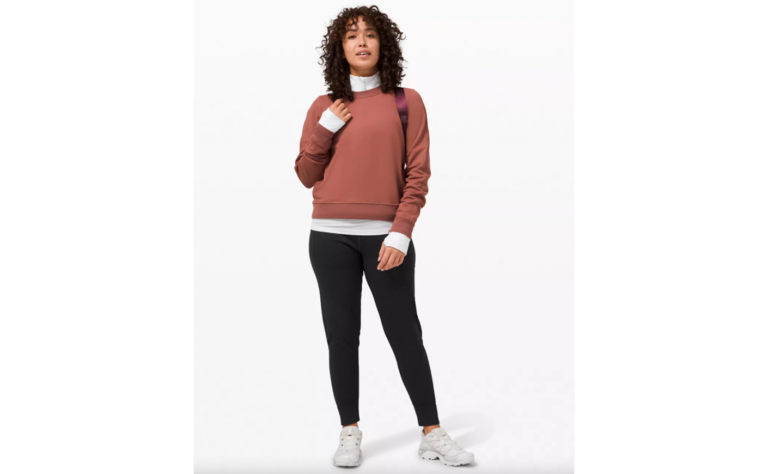 Splurge on this merino wool-blend jogger from Lululemon to keep your legs cozy when you're on the move. It's the perfect bottom for an outdoor walk, hike, bike ride, you name it when it's chilly outside. The soft and cozy fabric features a 3D texture for extra warmth. Pair it with this half zip pullover and you'll be ready to go. 
Buy Here: $138
Products you buy through our links might earn us a commission.
Written by Emily Pinto