These boots are made for (fall) walking.
The only thing as essential to the perfect fall outfit as a great jacket is a great pair of fall boots, and they're another seasonal item we won't apologize for buying repeatedly. While we're all for keeping our wardrobes streamlined, the truth of the matter is there really isn't one boot that can do it all. It's physically impossible for one pair of boots to be both ankle and knee height, and we won't be the people to tell you one style is more important than the other. On the other end of the spectrum, suede boots are a fall favorite but they're not weatherproof, and weatherproof boots are great but not for a nice dinner. Even the classic Chelsea boot isn't straightforward: There are about a hundred Chelsea boots that are just different enough to merit buying multiple pairs for subtly different looks. In short, we can narrow fall boot needs down to a few different styles, but no further.
We've rounded up 14 pairs of boots to fill all the gaps in your closet, whether you're looking for something that's sleek for the office, a little sexy for a night out, rustic for apple picking, or practical and weather-ready. Each pair is one you'll actually want to wear, and they all score highly in both style and comfort points. Read on for our top recommendations, and believe us when we say it was tough to keep it to 10.
The Best Fall Boots for Every Occasion
New Frontier Western Boot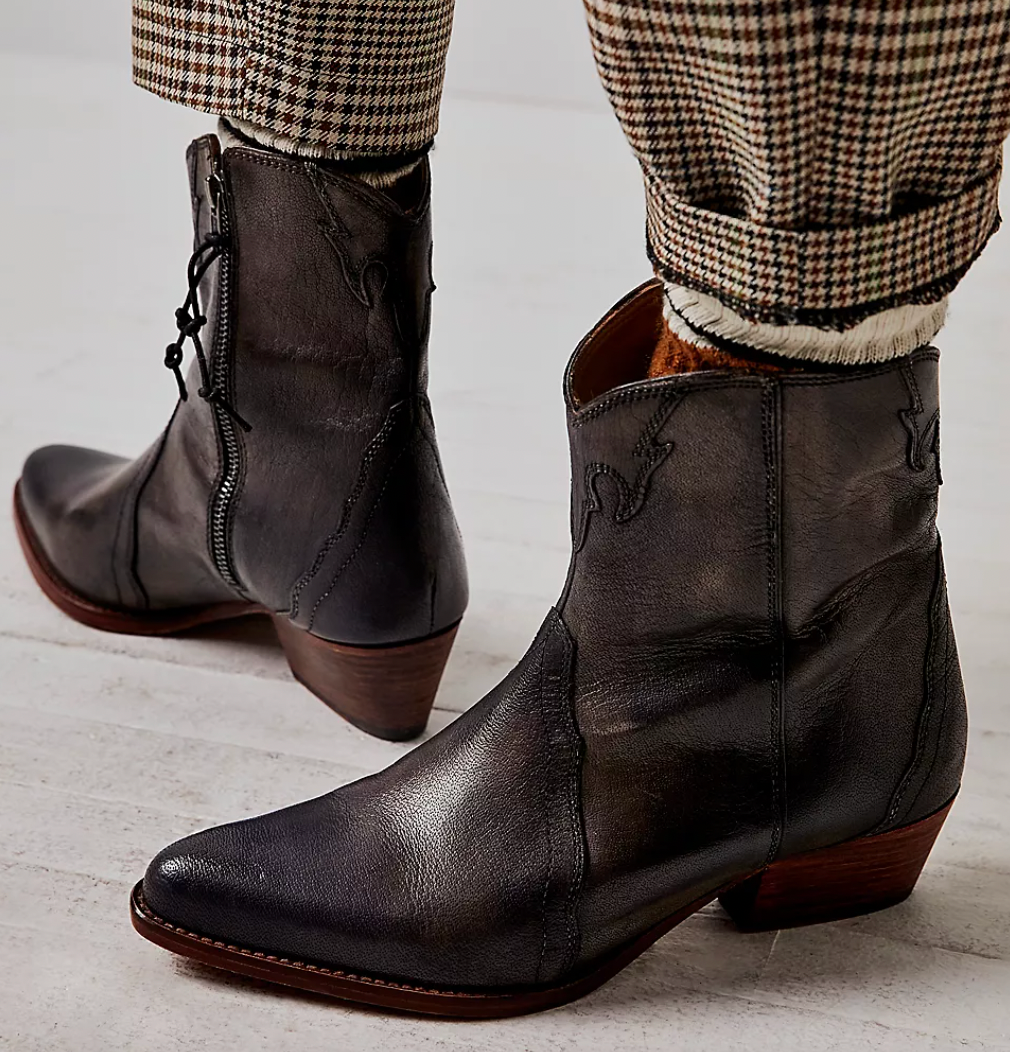 Cowboy boots are in vogue again this year, but with a twist: Rather than the elaborately decorated, statement-making pairs of last year, this year it's all about shorter, more versatile boots you can work into most outfits. This ankle-height pair from Free People is the exact trend, with subtle detailing and an understated color you can pair with jeans or a midi dress for a casual look.
buy here: $158
Dolce Vita Petya Boots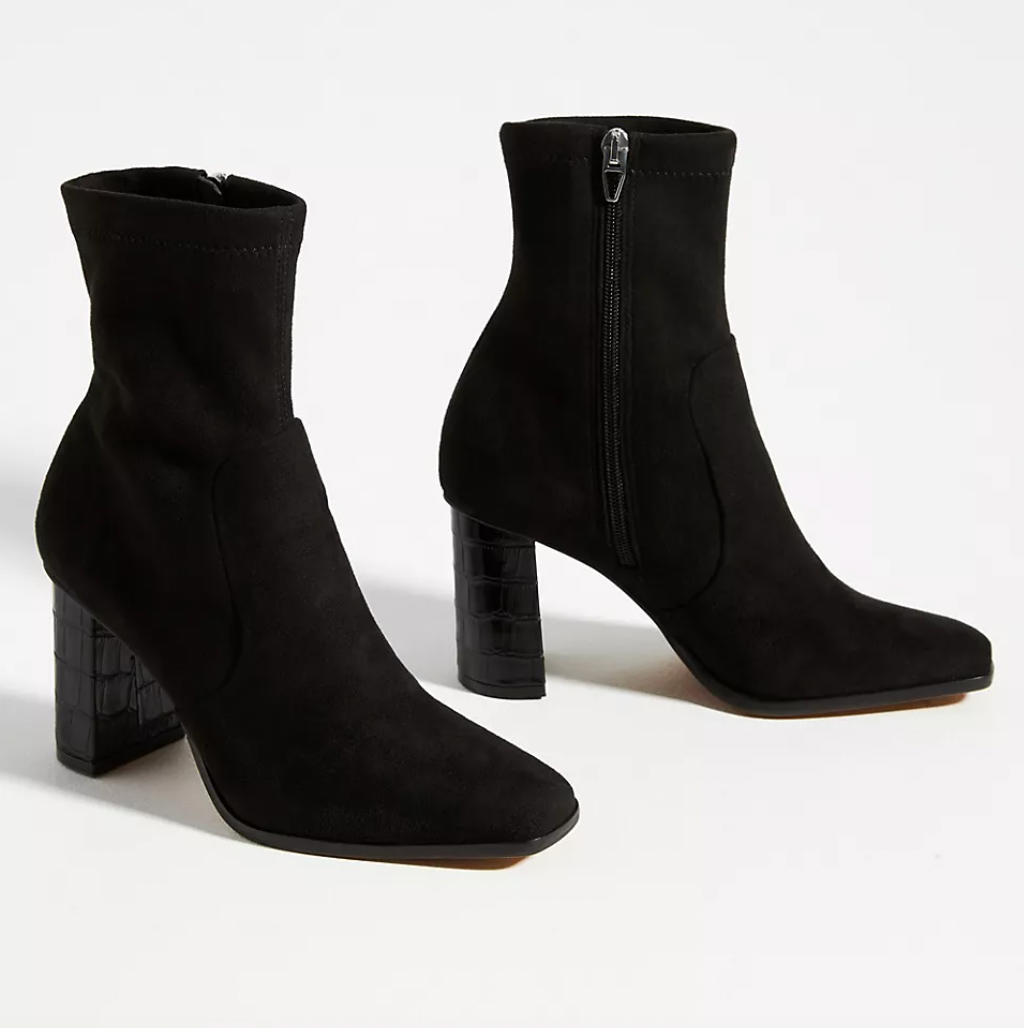 The square toe and croc block heel add just enough edge to these otherwise timeless suede booties. They give the sleek, classic style an update and eliminate the pinched toe problem, so you'll actually be excited to wear them. Blisters be gone!
buy here: $130
Nisolo All-Weather Amalia Boot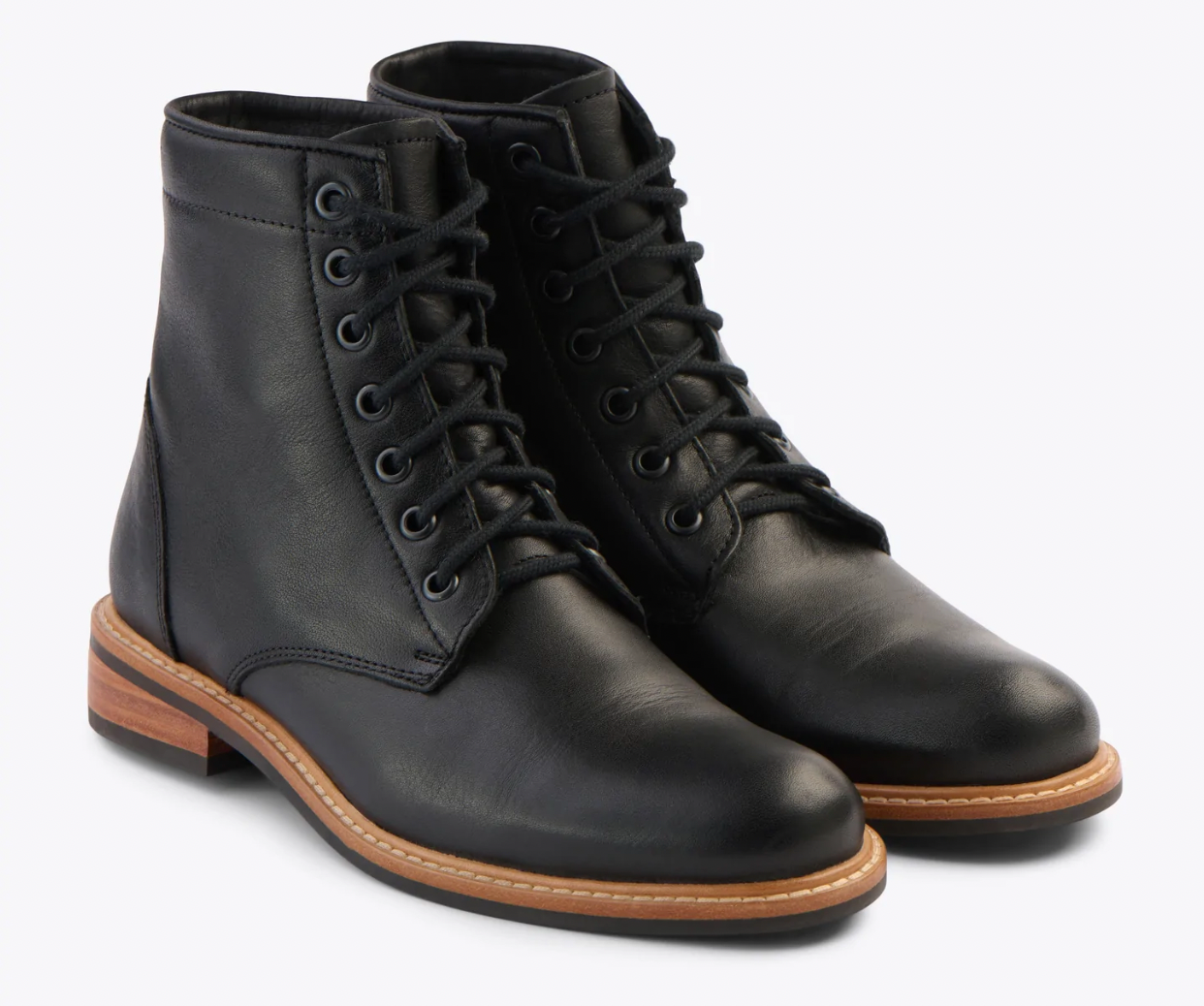 For a classic combat boot that's supportive but not too bulky, we're all about this pair from Nisolo. The contrasting heel color adds a bit of flair, and they're sleek and low-profile enough to pair with dresses or wear to work. And they're water-resistant, so you don't have to stress about wearing them on a damp day.
buy here: $250
BØRN Graci Boot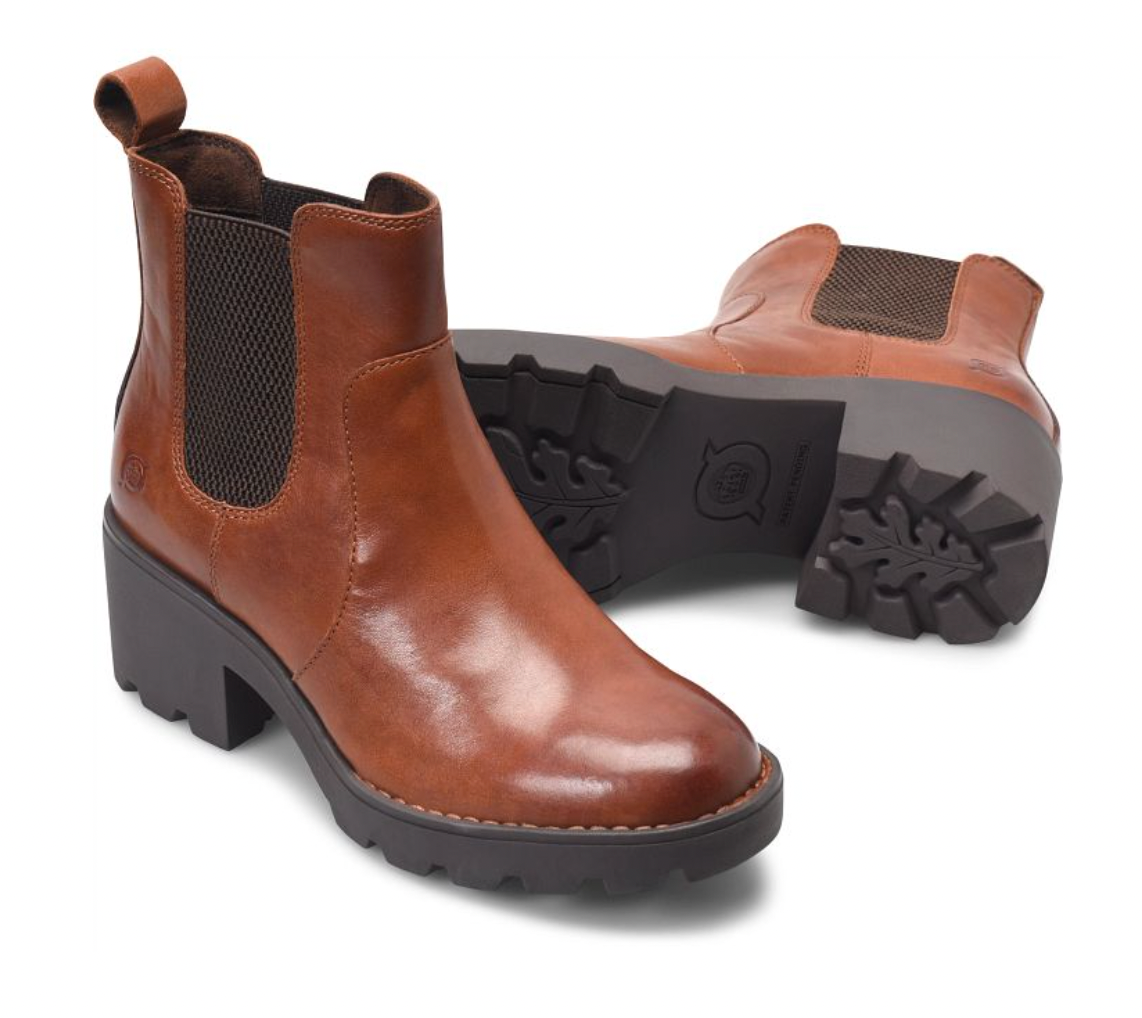 Introducing our first Chelsea boot variation of the day: BØRN's Graci Boot, which gives the Chelsea a bit of extra edge with a chunky lug sole and heel. BØRN shoes are unfailingly cushy, forgiving, and supportive, so don't worry about the heel making it difficult to walk. Go with the warm brown color for a rustic but city-ready look, or the black for something sleeker.
buy here: $160
J.Crew Stevie Ankle Boot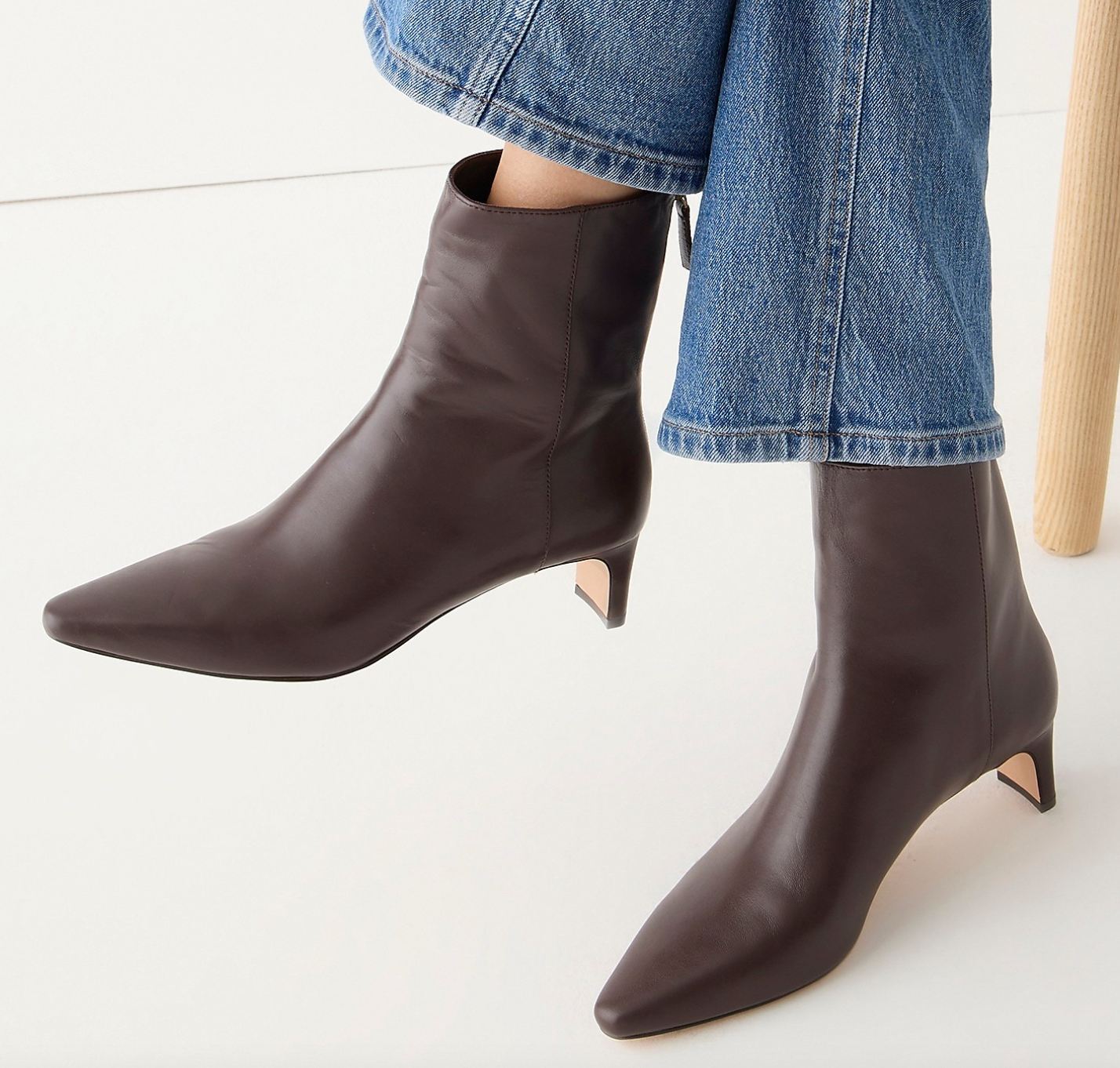 After the block heel craze of last year, stilettos are very much back on the scene. For something that toes the line between the two and won't have you rolling your ankle on every outing, we suggest this pair of booties from J.Crew, which have a thin yet wide heel that has the elegance of a stiletto and the stability of a block. They come in six different finishes to match your personal style, though we personally like the chocolate brown.
buy here: $248
BØRN Codi Boot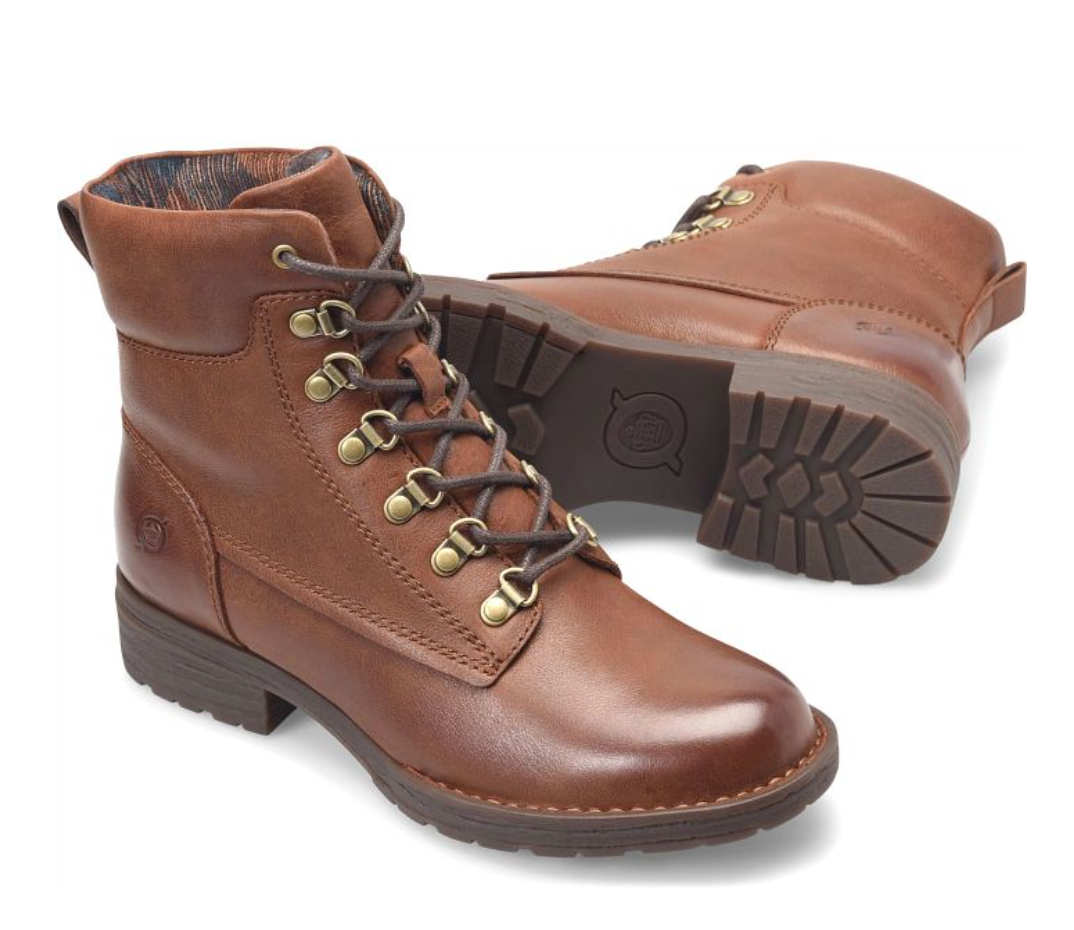 For the comfort of a hiking boot without the same level of bulk, the BØRN Codi Boot is your friend. It comes in three neutrals that won't look out of place paired with jeans or a skirt or dress. Our favorite is the shiny sorrel brown. 
buy here: $160
Steve Madden Holley Chelsea Boot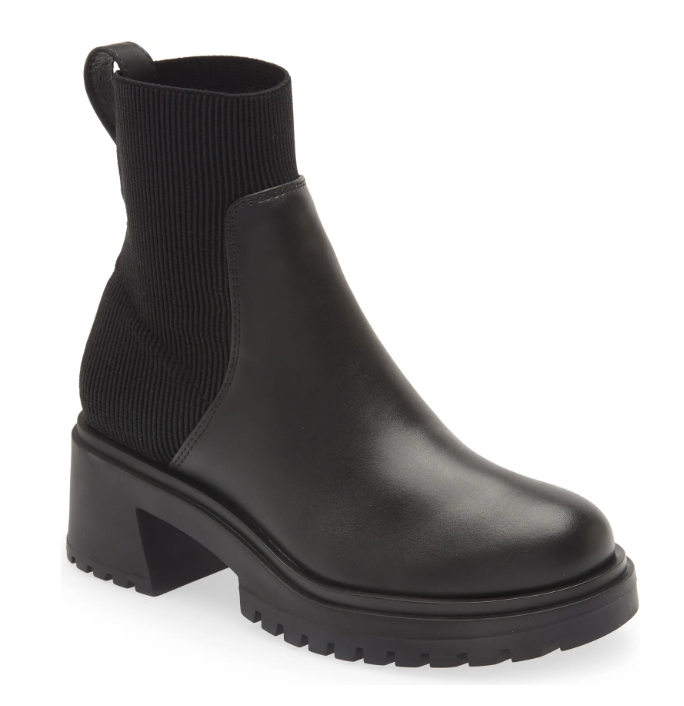 One of our pet peeves is slip-on shoes that don't want to actually slip on. These Chelsea boots solve that with a flexible back that stretches to let your foot in, then molds to your heel to keep your ankle secure. 
buy here: $70
Blondo Wylde Waterproof Pointed Toe Boot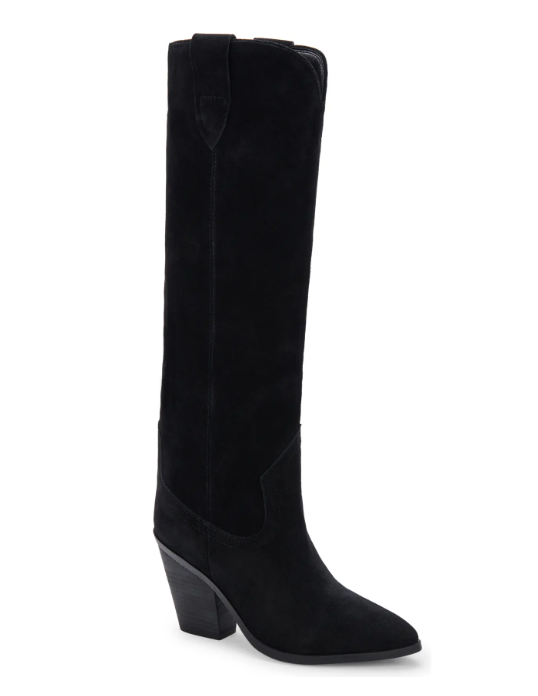 Knee-high boots that aren't skin tight are everywhere this year, and this pair has a couple of standout features: The block heel adds height without wobble, and the high-quality suede they're made of is waterproof. They'll keep your feet warm and dry all fall and carry you right through the nastiest winter weather. 
buy here: $230
Vince Camuto Tressara Boot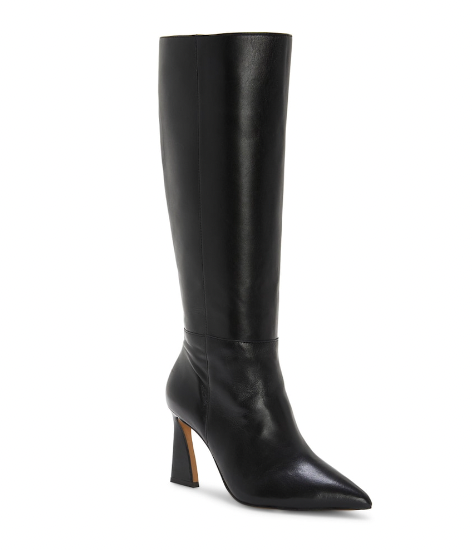 In the vein of tall, looser boots, these discounted Vince Camutos are a great find. They have a once-again-popular pointed toe, as well as a curved heel that nods to the returning stiletto without being impossible to walk in. They come in several colors, including a fun green croc and classic black leather.
buy here: $125
Bean Boots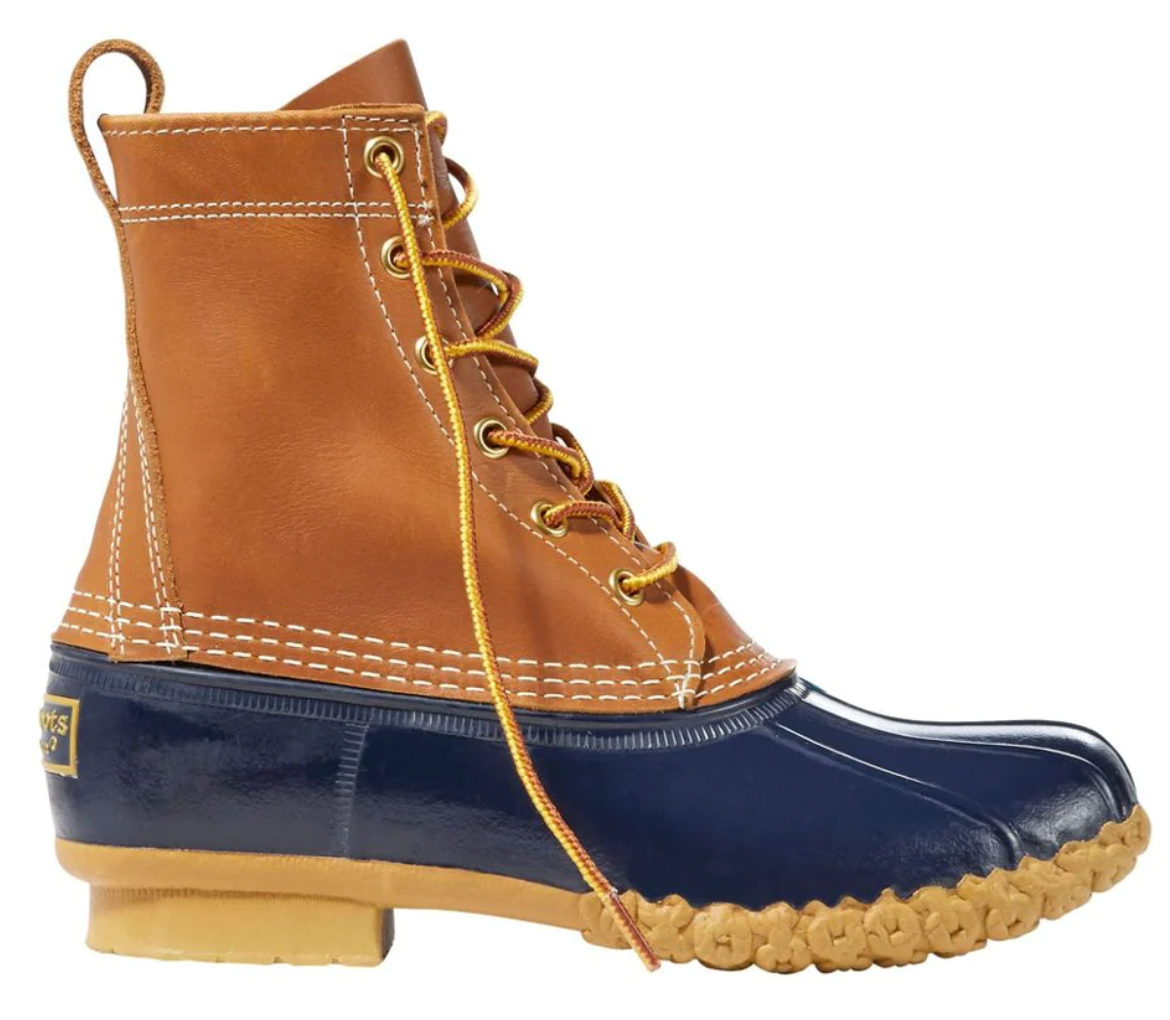 Get your New England on with L.L. Bean's iconic all-weather boot. The made-in-Maine boots have been around since 1912, and are as fall ready as they come. Pair them with thick wool socks or, for anyone with chronically cold feet, choose the shearling-lined or Thinsulate versions for added warmth.
buy here: $149