Meet the women behind the @AirFryerAddicts Instagram account
The pandemic has sent us into the kitchen to stir up everything from big-batch banana bread to TikTok's viral pasta recipe. And the kitchen tool now stealing the hearts of home cooks is the air fryer, a countertop convection oven that delivers crispy deep-fried flavor — without the oil.
For Kara Shilalie and Regina Chaperon — the duo behind Instagram's @AirFryerAddicts — the mighty air fryer has inspired recipes and tips that have attracted 120K followers on Instagram. Both women are 7th grade teachers based outside of Boston who "teach by day and air fry by night," says Regina.
The duo launched their Instagram account in 2018 after their teacher friends began requesting their recipes. Scroll through Air Fryer Addicts and you'll find everything from a spicy honey garlic cauliflower recipe to pointers on hard boiling eggs (yes, in an air fryer!)
What's the appeal? Convenience, ease and speed. Unlike an oven, an air fryer preheats quickly, it's versatile, and it can deliver a perfectly cooked New York Strip in minutes. We talked to Kara and Regina about their favorite air-fryer models and the most unexpected foods they pop in them.
Katie Couric Media: First things first, what is an air fryer?
Regina: It's a convection oven, and the basis of it is that it circulates hot air and it mimics the effect of fried foods — but really without that much oil. It gets that nice crisp to your food that we all love so much. They're super convenient and will save you a lot of time as far as preheating ovens and cooking.
Why were you two drawn to the air fryer?
Kara: As 7th grade teachers, we're on such a busy schedule. The air fryer can cook food so fast. You don't need to preheat — which saves you about 15 minutes. And it cooks in about half the time an oven cooks. It has pretty much replaced my oven.
Regina: I have a 7-year-old son, and he is a very picky eater. He loves French fries and hotdogs. I found myself always preheating the oven, using a pan to prep the fries, etc. The air fryer makes this so much easier and quicker. We're so busy with our schedules at school, so it's nice to just come home and make something really quickly.
We both have three air fryers. I have two on my countertop, and I use them both every day. One's an oven style and the other is just a big basket model. It's right there and so convenient. We were both surprised at the versatility and the things you can cook.
How did you two come to launch Air Fryer Addicts?
Regina: It started as a joke. We were driving everyone insane at school. I love to talk about food and Kara does too, so we would sit at lunch with our other teacher friends and everyone would ask us about our lunch saying, Oh, what is that? and How did you make that? So finally, one of our friends asked us to put our recipes online somewhere so we can have easy access.
We started the Instagram account in December 2018, and it was slow going at first. A couple of our students caught wind of it, and now a lot of our students and their parents follow us. We really saw it grow through the pandemic, because it was a time where everyone was at home and getting creative and buying air fryers.
Kara: We did not expect what it has become. I remember we had one hundred followers and were like who are these people? I think we're also relatable. We're two full-time working teachers and we have a lot of fun with it.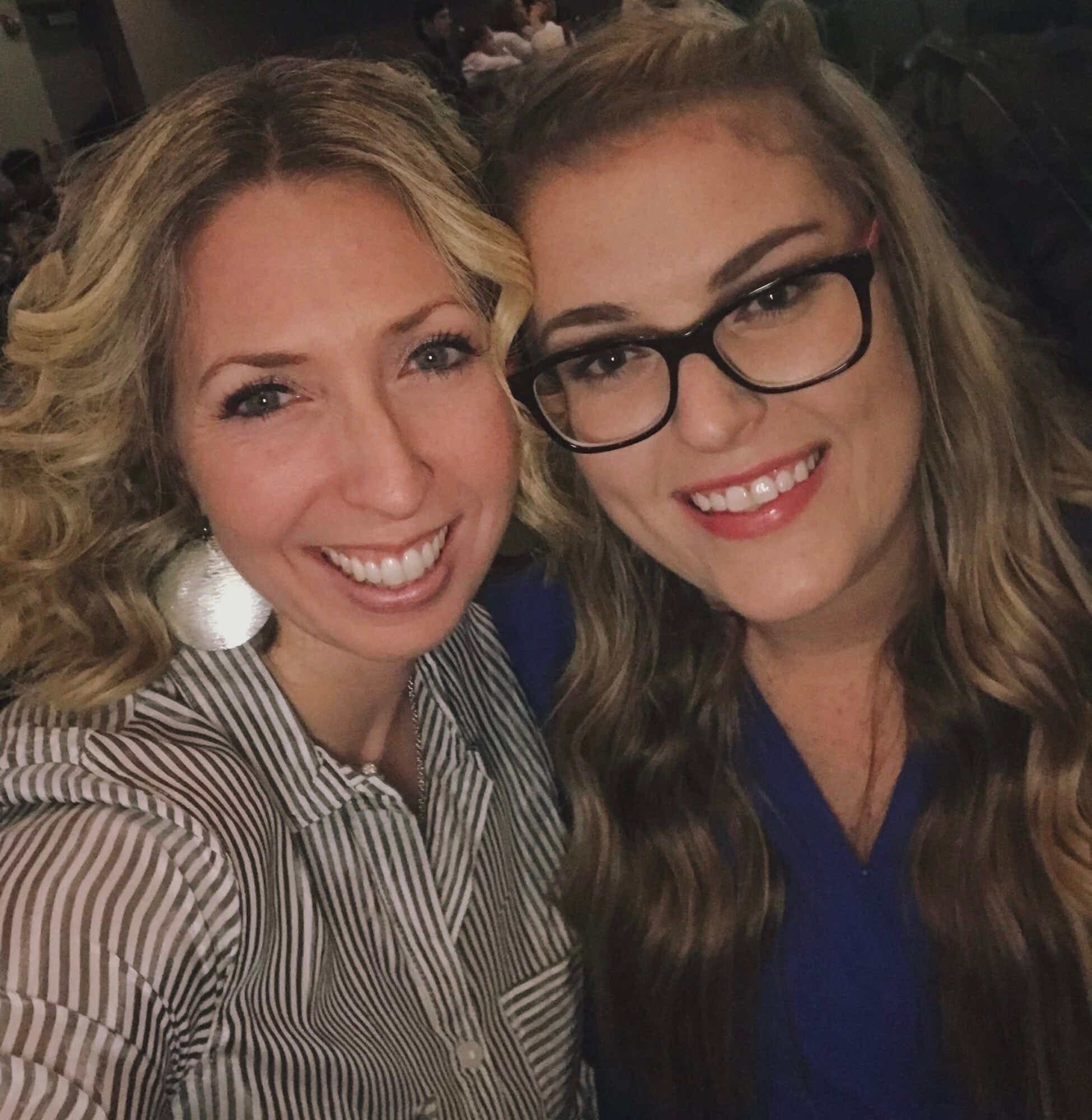 What should people look for when buying an air fryer?
Kara: I think the biggest thing is looking at the size. We both started out with a three quart, and we quickly realized that it was way too small. Now, we both have a seven quart model — which sounds like a lot — but counter-space wise, it's not that big of a difference. It really just depends on what you're cooking. I got my parents the four-quart model for Christmas, and I feel like that's plenty for the two of them. Next, focus on whether you want the basket type, oven type, or toaster oven.
What model do you recommend?
If you're looking to splurge…
More affordable options…
What are some foods people might not expect to put in an air fryer?
Regina: Everyone is always shocked when we post our hard boiled eggs. Steak is another one people are surprised about. I'm currently obsessed with making baked brie and roasted garlic. I think another thing people don't realize is how well leftovers heat up in the air fryer — french fries, pizza, Chinese food — it's all good reheated.
Kara: I make nachos a lot. I used to make them in the microwave, but they are so much better in the air fryer. I'm also a vegetarian, so I always like having fresh vegetables. I'm not a huge broccoli person, but now that I put broccoli in the air fryer, it's a game changer.
What's your favorite meal to make in the air fryer?
Honey Mustard Chicken Thighs with Balsamic Glazed Brussels Sprouts
Honey Mustard Chicken:
This recipe would work perfectly for chicken tenders, too. Made my own honey mustard, but store-bought also works well.
Directions:
Whisk together equal parts honey and Dijon mustard to make the dressing. Reserve some for dipping 😉 Coat chicken in the dressing and then coat in Panko breadcrumbs. Air fry for 17 to 18 minutes on 385°F, flipping halfway through.
Brussels Sprouts:
We love these crisp and easy Brussels sprouts!
Directions:
Slice the sprouts in half and lightly spray with olive or avocado oil. Season with salt, pepper, and garlic powder. Air fry for 12 minutes on 400°F. I used Taste of Inspirations balsamic glaze to coat, but any balsamic will do!
Written by Eliza Costas