From Netflix's Unorthodox to Pixar's Soul, we've seen it all
What's your favorite season? Easy. To quote the wonderful Moira Rose, "Awards." The 78th annual Golden Globes is finally here. After being delayed due to Covid-19, the awards show will air this Sunday, Feb. 28th at 8pm EST. Here's how to watch. Tina Fey and Amy Poehler are the hosts for the evening, and as expected, the Globes will look a little different. Presenters will introduce the awards in person, but the winners will appear virtually. The audience is limited and will include a number of frontline and essential workers, including Feeding America food bank workers. From the heartwarming Ted Lasso to The Queen's Gambit, team KCM is weighing in with their favorite noms to watch this season. (Here is the complete list of Golden Globe nominations.)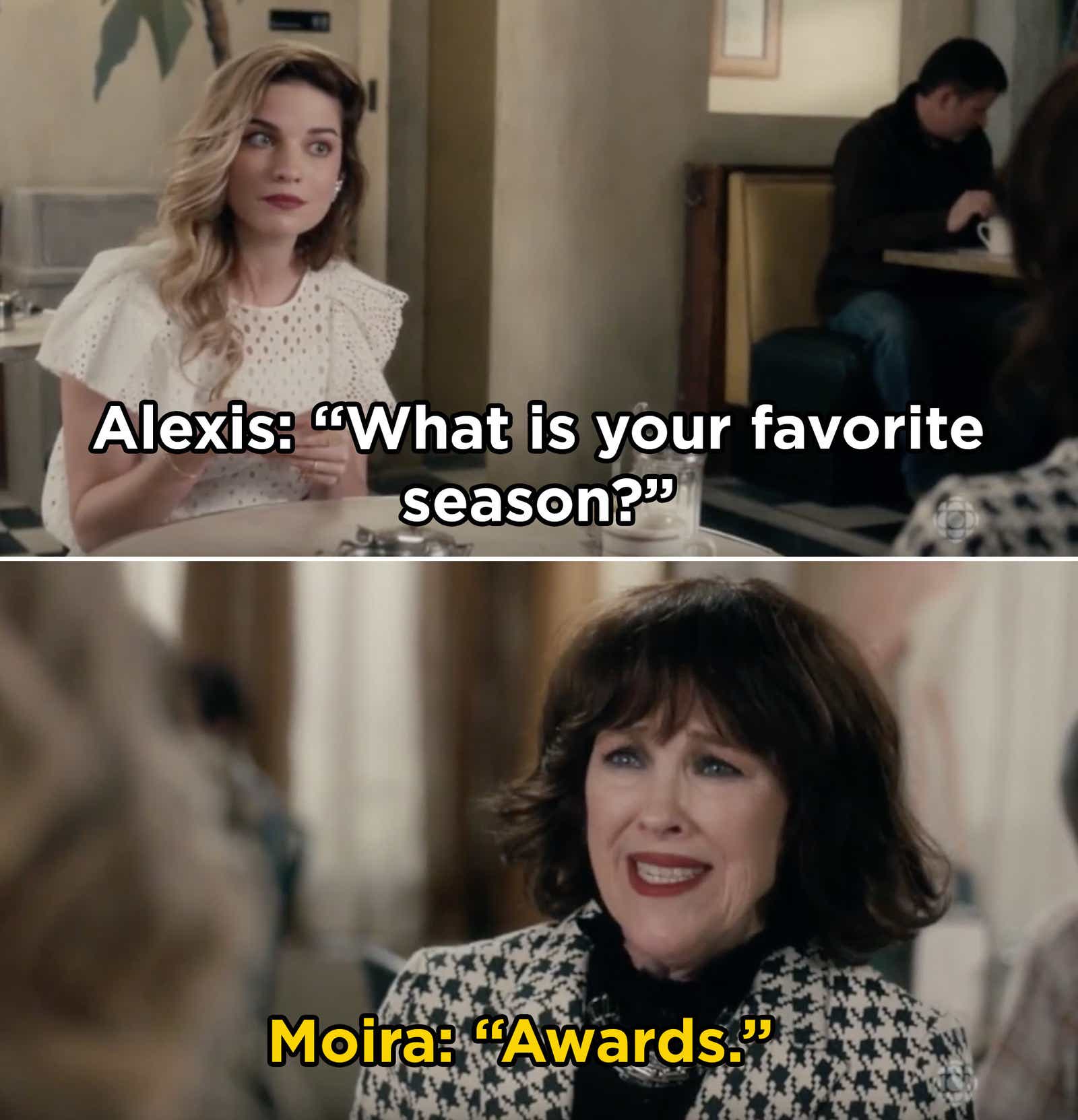 Promising Young Woman is my favorite Golden Globe nominated film I've seen so far! It was definitely worth the rented movie price. I usually despise revenge films but this thriller starring Carey Mulligan I surprisingly ate up. Also, it's Emerald Fennell's, who plays Camilla on The Crown, directorial debut. She lends her Killing Eve writing to make doing evil, cunning things thrilling. My favorite TV noms are The Queen's Gambit and Unorthodox. Anya Taylor Joy and Shira Haas give the performances of their lifetimes with young women trying to navigate through their unconventional worlds. I implore anyone even curious about the Orthodox Jewish community to watch Unorthodox. As far Queen's Gambit goes, who doesn't love to watch a teen wiz become a chess champion? Amazing costumes and even cooler haircuts? I understand nothing about chess but I watched it in one sitting.
– Clare P.,
I can't remember the last time I fell so deeply in love with a show as I did with Ted Lasso. It is just delightful. It fills me with a warm glow. It's so silly and charming and escapist, but in a perfect way that will put you in a good mood and keep you in it. I am so glad it was recognized. Jason Sudeikis has created one of the most original, whimsical, genuine, lovable characters that I've seen on TV in a long long time.
– Emily P.
I loved Amanda Seyfried in Mank. She's nominated for her supporting role in the Netflix film. It's a biographical drama about screenwriter Herman J. Mankiewicz and how he came to develop the screenplay for Citizen Kane. It's fascinating and Seyfried does a phenomenal job. I spoke with her on Molner's Table and was so impressed by her career's work.
– John Molner
It's tough to upset Disney and Pixar at an award show when put into a category with them. Soul made history by making Jamie Foxx voice Pixar's first-ever Black lead character. This film is filled with many talented actors and comedians, including Tina Fey who is co-hosting the Golden Globes, that helped bring joy and a sense of relief to the film. Soul was made to remind you why life should not be taken for granted. After a year of high anxiety, uncertainty, and many social issues, Soul spoke to that. It's the movie we all needed after 2020.
– Bryan T.
I LOVED The Great so much. I binged it in two days! How can you not love a period piece with a strong female lead? Elle Fanning and Nicholas Holt are so fun to watch in this.
I also LOVED The Flight Attendant. I thought the performances were so strong — especially by Kaley Cuoco who I only really knew as a comedic actress. She really stretched her stuff for this role. Controversial opinion: I actually preferred this thriller/murder mystery to The Undoing.
Lastly, Lovecraft Country deserves all the awards. The storyline is so compelling and absurd. It's the perfect blend of history, fantasy, science fiction, and horror that immediately sucks you in and keeps you on the edge of your seat. Also every single cast member is OUTSTANDING in this series.
– Julia L.
Have you ever watched a TV series so good that feels like you are riding a rollercoaster? Where your emotions are heightened making you feel sadness, joy, hate, and anger all at the same time. This is how I describe my experience with the series Normal People on Hulu. The TV series made the nomination list under the Best Television Limited Series or Motion Picture Made for Television categories. I mean if the on-screen chemistry between the two protagonists Marianne and Connell did not make you feel butterflies then I am speechless. Together, Marianne and Connell played off each other so well that at moments I found myself screaming at the screen. The two Irish actors phenomenally executed the complexity of love. Normal People transmits through the characters that love is more than physical; it is ground shattering and at the same time crucial as the air we breath. In addition, Normal People shows the external circumstances that challenge people's love for each other. In Marianne and Connell's story it was their social economic class. However, the overall season did a mesmerizing job illustrating a real adaptation of love. I contribute the series success to the realistic love story between Marianne and Connell.
– Guadalupe E.
I've watched and enjoyed newer series such as Unorthodox and The Queen's Gambit, as well as old favorites like Better Call Saul — and I wouldn't be upset if those won any of their respective categories. But I'd love to throw in a little love for Ted Lasso, a show I didn't really think I'd get into. It's the heartwarming comedy we all needed this past year. On a different note, I thought both Chadwick Boseman and Riz Ahmed were pretty great in their respective films (Ma Rainey's Black Bottom and The Sound of Metal), so those are probably my favorites in the Best Actor in a Motion Picture, Drama category.
– Radhika M.