Because sometimes being a kid is complicated.
The first time I remember mothering my mom, I was seven years old. We were shopping for new school shoes and Mom was insisting I choose a pair of ugly brown oxfords that looked like they might have been fashionable in 1946 when she was seven, but not in 1970. I knew that if I wore them into class, I was going to face terrible teasing, but even in second grade I understood it was better to stand up to the bullies than my mom's mood. I wasn't going to risk hurting Mom's feelings. So, wrapping my arms around the box, I planted a fake smile on my face in order to avoid a potential emotional cyclone.
That's what it felt like when my mom would begin to spiral into a depression which felt as unpredictable as the dust storms that could suddenly touch down in our hometown of El Paso, Texas. I know now that Mom's moods, which swung from mania to depression, were part of an undiagnosed mental health issue — a bipolar disorder. I was nineteen before Mom received the proper diagnosis and the right drug combination which finally helped her thrive. In those early years, however, I just learned to weather her storms by prioritizing her feelings at all costs — and by hiding mine.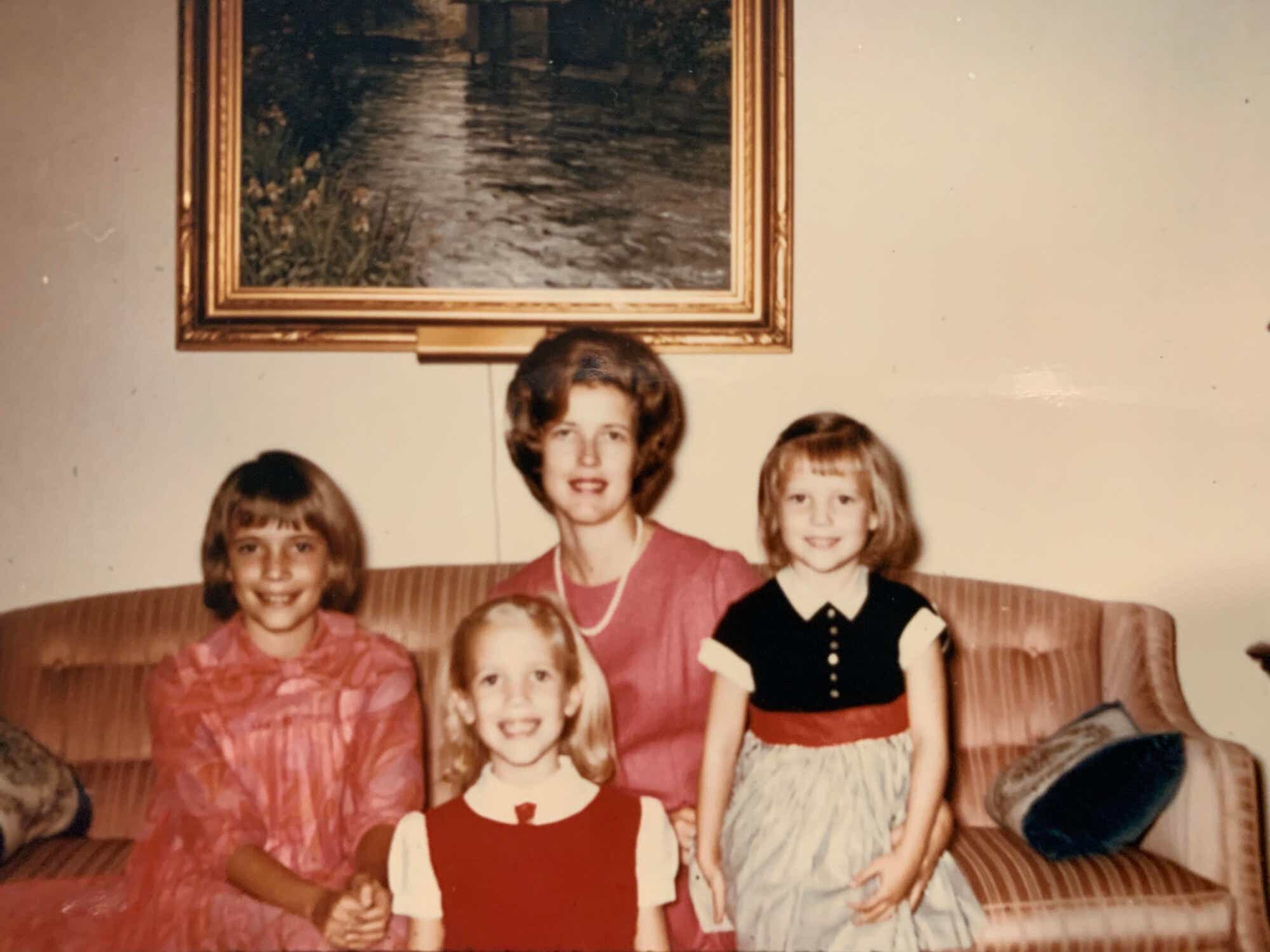 ---
Long before I knew what the term "the sandwich generation" would mean, my two older sisters and I were thrust into early onset caretaking. She must have been only 35 when we began helping our dad mother our mom. Due to the very inadequate psychiatric care system in West Texas, we tried our best to keep her out of the locked hospital wards, but many times it was inevitable. We never knew what might trigger one of her episodes leading to an inpatient stay. When my father died at 64, we all worried it might be the depressive episode from which she'd never recover. With unbelievable grit, however, my mom rallied and carried on for the next 26 years as a widow refusing to move from our hometown, thousands of miles from where I or my sisters lived.
That was one of the most amazing qualities about my mom: One minute we thought we needed to move her to an East Coast assisted living facility, and the next she was signing up for a trip to China to see the Terracotta army — which she did. Much like her disease, her life was full of highs and lows. Mom was a brilliant, talented woman who studied for an MFA, but sometimes she couldn't make it out of bed for afternoon carpool. The same woman who tracked the birthdays of over 250 friends and family, faithfully sending each of them cards every year, once forgot my birthday entirely.
As a child, I could never understand these contradictions. I wanted her to always be the mom who created intricate paper dolls with dresses that matched my own, and listened to Vivaldi in her art studio. On those days which could stretch into months, she was what every child would want in a parent. On other days, which could also stretch into months, she was the ghost who resided in our house, simply trying to live through the next hour.
As an adult and a mother of four myself, I now understand so much better the woman who sometimes mothered me and who I sometimes mothered. I've made it my mission to learn about brain disorders and even helped open a mental health treatment center in large part because I witnessed her day-to-day struggle with mania and depression. After raising my own four daughters, I can fully appreciate how difficult it must have been for Mom to balance her mental health alongside her three teenagers.
Because we never talked with those outside the family about my mother's mental health issues, I grew up believing I was the only child with an unpredictable mom. But after releasing a memoir, I heard from readers that my experience was much more common than I'd guessed. There are, of course, millions of other people who, like me, mothered their mom and most of them had far more difficult circumstances. Whether because of mental health challenges, physical disabilities, alcohol, or other addictions, there are so many of us who've developed our resilience (and dark sense of humor) from parenting a parent.
---
In November, my mom passed away on her 88th birthday, so this will be my first Mother's Day without a mother. While I've often felt her absence in my life, I have always had her presence, too. Even when she couldn't show it as well, I knew my mom loved being a mom. I could always pick up the phone and steer the conversation towards something I knew she liked to talk about: her four granddaughters and one great grandson.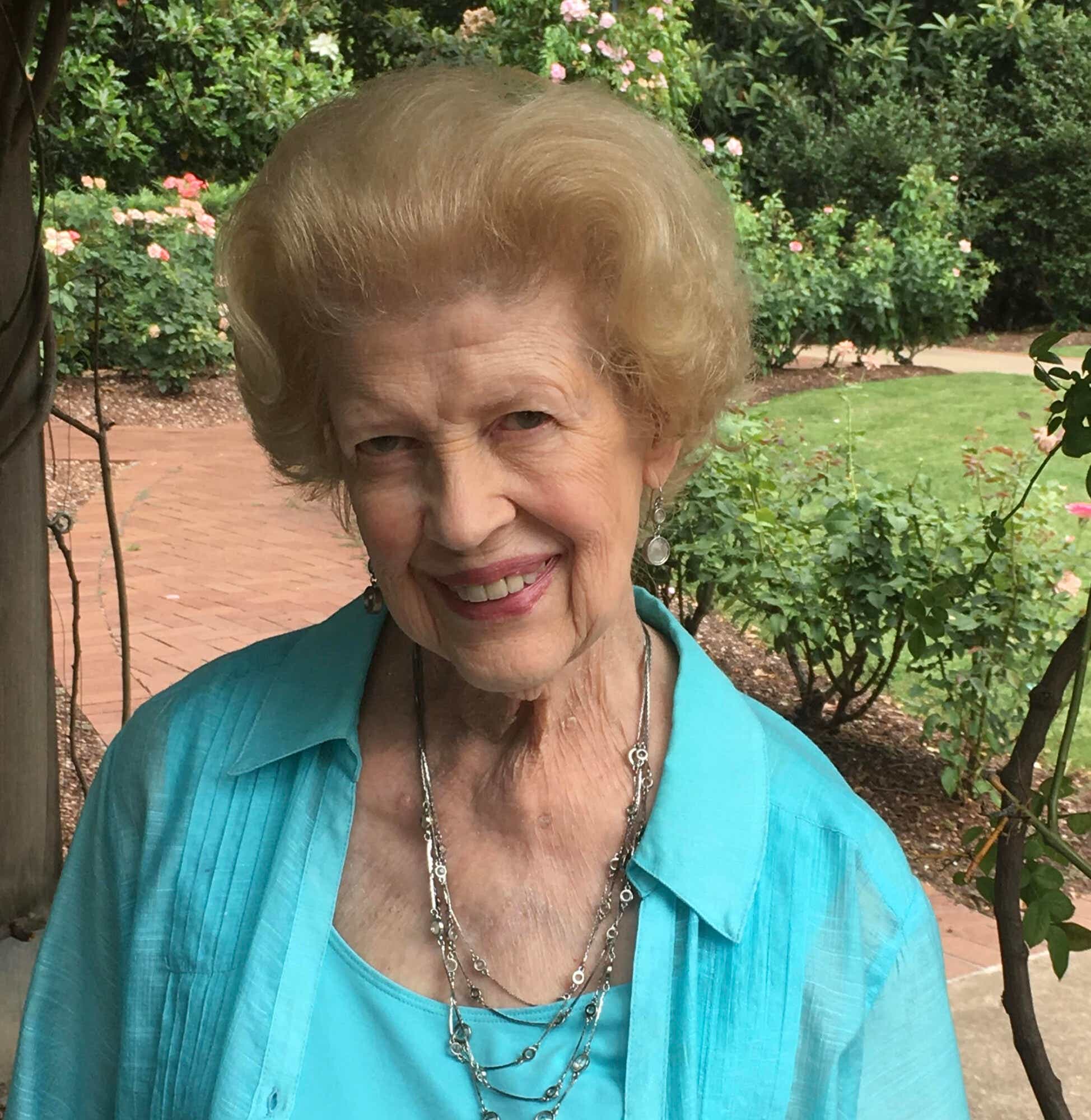 Mother's Day brings both deep pain and deep love. There are mothers we wanted and didn't have. There are children we hoped for and never held. There are relationships we wish we could repair or begin again completely.
For all those who have or had moms they have mothered, give yourself some love.
Likely, mothering your mom has helped you develop an enormous empathy and resilience that'll lift you up forever. Whether or not you have your own children, buy yourself some flowers or maybe even some really nice shoes. Pick a pair that you love and don't worry about anyone else's feelings — this is your day.
---
Kathy Izard is an award-winning author and speaker who helped bring transformation to Charlotte, NC in homelessness, housing and mental health including HopeWay, the city's first residential mental health treatment center. Kathy wrote about her family's story with mental health in her first memoir The Hundred Story Home. Kathy's work has been featured on the TODAY show, inspiring people to be changemakers in their communities. Learn more at www.kathyizard.com