The documentary challenges the way we think about brainwashing, manipulation, and cults.
Spoiler alert: The following contains details revealed in the final episode of Stolen Youth.
Sarah Lawrence College is a liberal arts school about 30 minutes outside of New York City; a hyper-liberal cocoon where artsy kids from across the country flock to study subjects like creative writing or modern dance. It's a tiny, tight-knit college with under 1,700 students and features Tudor-style buildings and a vegan cafeteria — the kind of school where everyone knows each other's business. It may or may not surprise you that it took 84 years for this free-thinking framework to become the breeding ground for a cult.
Up until the early aughts, the college maintained an idyllic image, but that was shattered by an explosive article in The Cut in April 2019. Titled "The Stolen Kids of Sarah Lawrence," the piece exposed how then-50-year-old Lawrence Ray, the father of a Sarah Lawrence student, moved into his daughter's dorm and slowly isolated four of her friends: Daniel Levin, Santos Rosario, Isabella Pollok, and Claudia Drury. Over the next decade, more young adults joined and left the cult — including Rosario's sister Felicia, who was an Ivy League-educated medical resident working in forensic psychiatry when her brother introduced her to Ray. She remained loyal to Ray while filming a portion of the new documentary, Stolen Youth: Inside the Cult at Sarah Lawrence, out now on Hulu.
Ray separated his followers from their families and physically, financially, emotionally, and sexually abused them. The article spurred an investigation into Ray's activity, and on Jan. 20, 2023, he was sentenced to 60 years in prison after being convicted on a number of federal charges, including sex trafficking, extortion, forced labor, and conspiracy.
When we hear the word "cult," we often think of an insular religious group, maybe with some intense fantasies about the apocalypse. But Stolen Youth forces viewers to expand that definition. Directed by Zach Heinzerling, Stolen Youth depicts, in excruciating detail, how beginning in 2010, a group of college students fell under the influence of Larry Ray, an abusive 50-year-old narcissist who changed the course of their lives.
Katie Couric Media spoke to Felicia Rosario and Levin about their shocking experiences in Ray's toxic cult of personality — and their recovery.
Who is Larry Ray?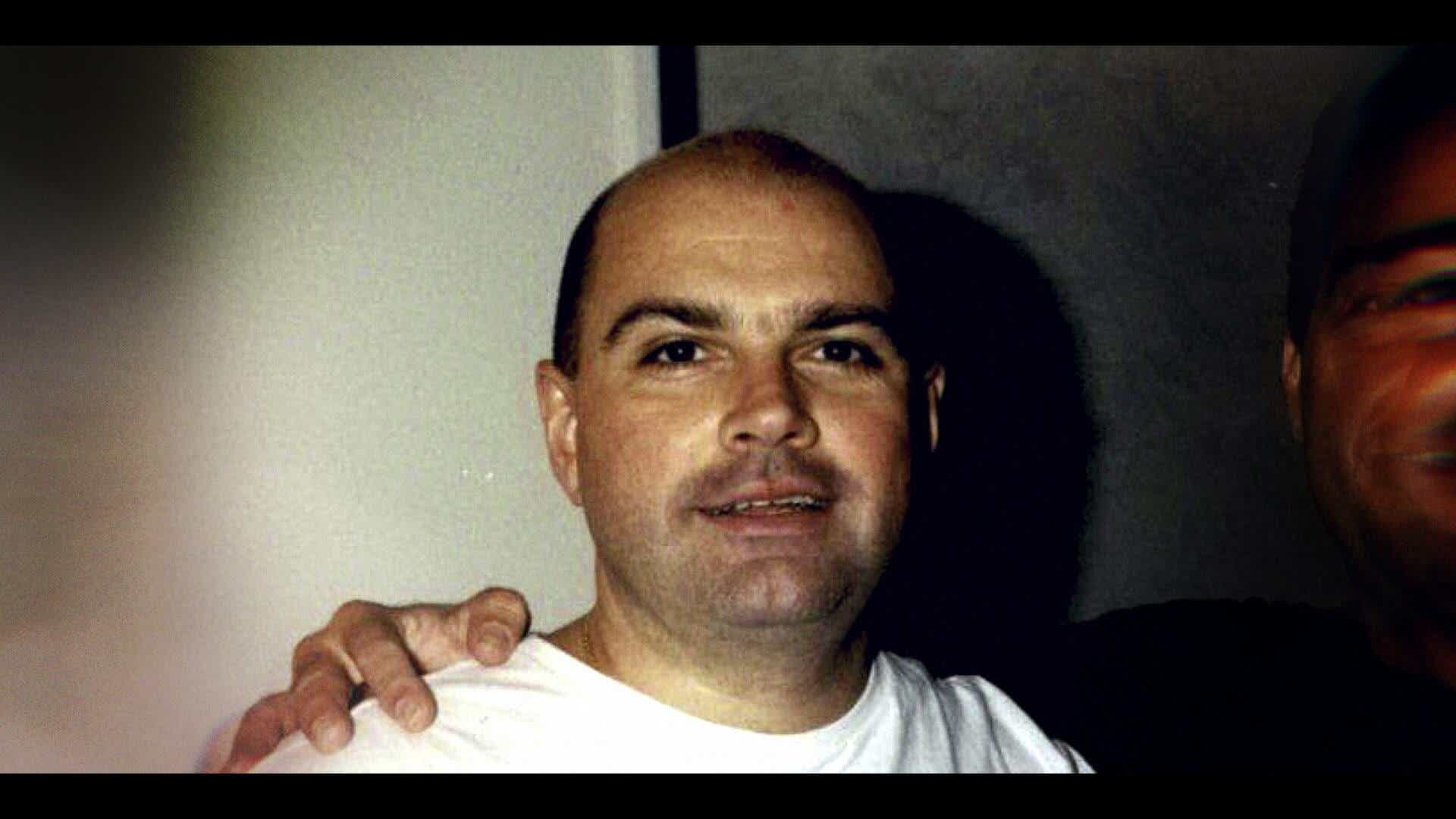 When he showed up at Sarah Lawrence, Ray was an ex-con with friends in high places: He was friends with the NYPD commissioner, had worked as an FBI informant, and, on one occasion, hosted Mikhail Gorbachev on a visit to New York. Ray had a big personality and even bigger stories — he claimed he'd spent time in prison because he was the victim of a massive conspiracy against him.
In 2010, after being released from prison, Ray began sleeping in his daughter Talia's dorm at Sarah Lawrence College. "I met Larry through my brother and had already met his daughter, Talia, who was lovely," Felicia says. "My sister and my parents all found him to be very charming, interesting, and intelligent."
But improbably, that summer, he convinced a number of his daughter's fellow students and their family members, including Levin and Rosario, to move into his friend's Manhattan apartment (where he was basically squatting, unbeknownst to them).
Things got more twisted from there: He would keep them in certain rooms of the apartment and physically overpower them if they tried to relocate. He convinced the kids that some of them had been poisoned by their former roommate, and got them to do manual labor for him, like digging up the backyard at his stepfather's house to DIY a new drainage system. He also told the students they owed him money — one of the women in the apartment eventually started doing sex work to pay back her "debt". Over the years, she gave him millions of dollars.
Ray was able to control Levin, Rosario, and the others through a number of abusive tactics, including coercive control, which refers to "a pattern of acts of assault, threats, humiliation and intimidation or other abuse that is used to harm, punish, or frighten" the person on the receiving end, according to Women's Aid Federation of England, a domestic violence charity. Although it's often discussed in the context of intimate partner violence, coercive control is also often present in cults, where leaders employ manipulative and coercive tactics to keep members under their control.
How was Larry Ray able to control his victims?
On its face, it might seem hard to wrap your head around a group of bright college students leaving behind their friends, families, and educations to follow a middle-aged man to New York City — but Rosario and Levin say that that's a testament to the power of Ray's charms and manipulations.
"He is an exceptional manipulator and excels at reading people," Rosario says. "He is not just able to influence young people, he was able to influence adults as well — everyone from the professors and administration at Sarah Lawrence to police officers anywhere we went." (In a statement to the filmmakers, Sarah Lawrence officials said, "the College uncovered no reports or complaints from 2010 that Ray was living or sleeping in his daughter's campus residence," but acknowledged "the subsequent accounts of former students indicate that he was.")
"One of Larry's greatest tactics was rewriting the narrative to his advantage and repeating it so much that you start to adopt it as truth," Rosario says. "Combined with the harsh living conditions and isolation, I began to question what I knew to be true and was forced to accept Larry's version of the truth as my own." His control started to unravel when she was forced to separate from Ray and Isabella Pollok, his only other remaining loyalist, after his arrest in 2020. "After years of this conditioning, I felt it to be true until I was able to be away from Larry for long enough to have my own thoughts again."
Ray came into Levin's life when the young man was at a vulnerable stage, particularly when it came to masculinity. "I was trying to understand how to be the kind of man that I wanted to be, and that wasn't possible to reconcile with what the world told me a man was supposed to be," he says. "And Larry was really reassuring."
Part of the reason Levin wanted to participate in the documentary in the first place was to show that anyone — no matter your age, education level, or background — can fall victim to a master manipulator like Ray.
Rosario has similar sentiments. "I want people to understand that this happened to normal people doing the best they could to live good, honest lives," she says. "We came across someone who is incredibly cunning, resourceful, intelligent, but most importantly, ill-intentioned."
Rosario was one of the last survivors to get out. "He saw a cash cow in me where he wanted to get me working as a doctor but then also groom me to be an elite escort," she says. "He felt he could get more out of me and he also had way more leverage on me — he was able to threaten me with destroying my dream of healing people and with hurting my family, the people I cared most about. I wasn't willing to do anything to get them or anyone else hurt and he used it against me to keep me with him."
But Rosario says that focusing on what may or may not have made the group liable to Ray's manipulation misses the point. "It's not about what vulnerabilities made us susceptible to Larry," she says. "It's about the fact that Larry had bad intentions and the willingness to act upon them, thinking he would never be held accountable."
Where are Larry Ray's victims now?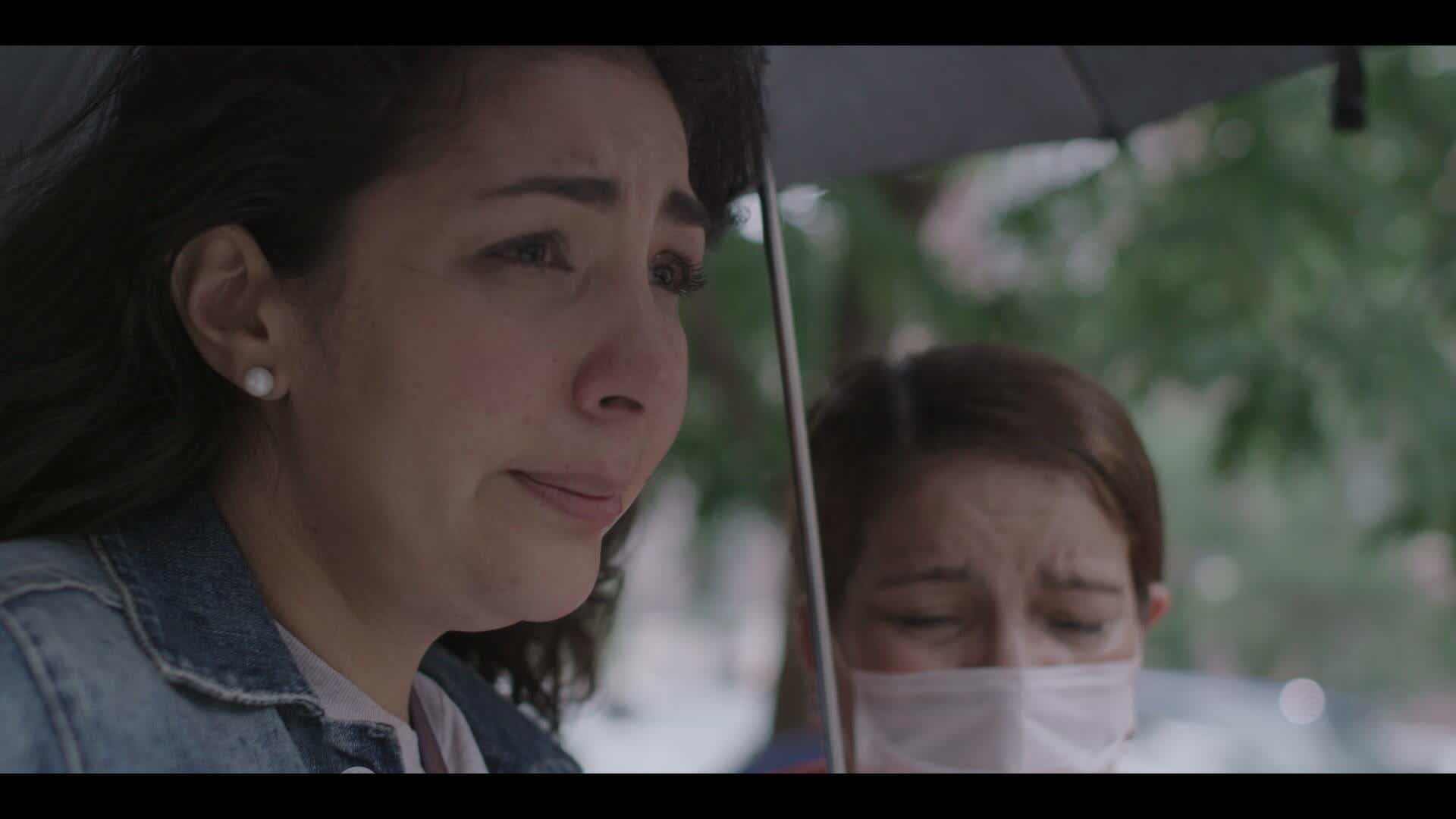 The most jaw-dropping scene in the series features footage of Felicia facing the fact that she's been brainwashed.
She tells Katie Couric Media that filming the documentary (specifically, her conversations with Heinzerling) was integral to her recovery. "There were many epiphanies along the way, some of which you are able to witness for yourself in the series," she says. "The process for me was incredibly therapeutic and a huge part of my healing."
We definitely recommend watching Stolen Youth to see how Levin and Rosario's stories unfold, but in the meantime, you can take some comfort in knowing that Levin was able to rebuild his relationship with his parents, and that Rosario reunited with her siblings and parents. Levin still speaks to the other cult victims, but neither he nor Rosario speak to Talia, Ray's daughter, and Pollok, who pleaded guilty last year to a count of conspiracy to launder money relating to Ray's extortion. Rosario adds that she hasn't had contact with Ray "since the night before he got arrested," she says.
Her recovery wasn't easy. "Coming to terms with being a target of undue influence was a slow process," she says. Just like how she was brainwashed by Ray, she says, " I had to take an equally exacting and methodical way of undoing his work on my own mind."
"My recovery is a work in progress, just like life is a work in progress. I have made major strides in my healing and live with a lot of gratitude every day for having been given a second chance at life," she says.
Levin says that Ray's sentencing, at which he gave an impact statement, provided a lot of closure. "Getting to stand in front of Larry Ray and, for the first time, he had to sit and listen while I talked and I told him he is just an abuser and not some special genius or anything — that was really gratifying."
Stolen Youth is available to stream on Hulu.