The iconic journalist's former home is on the market for $19.75 million.
Barbara Walters' Manhattan apartment has come on the market nearly four months after the legendary news anchor's death. She was the first woman to co-anchor TODAY, and a pioneer in media to whom "every female broadcast journalist working today owes a debt of gratitude," none other than Katie recently wrote in an essay for the New York Times. Walters was known for landing big interviews and asking the tough questions, for which she was very well-paid, at one point becoming the highest-paid TV-news personality in the country. She used those earnings to buy her tony Upper East Side co-op back in 1989, which is now being listed for $19.75 million.
Here's a look inside Walters' gorgeous 11-room home, which is still filled with the antiques and art pieces the iconic journalist collected over the years.
Where was Barbara Walters' apartment?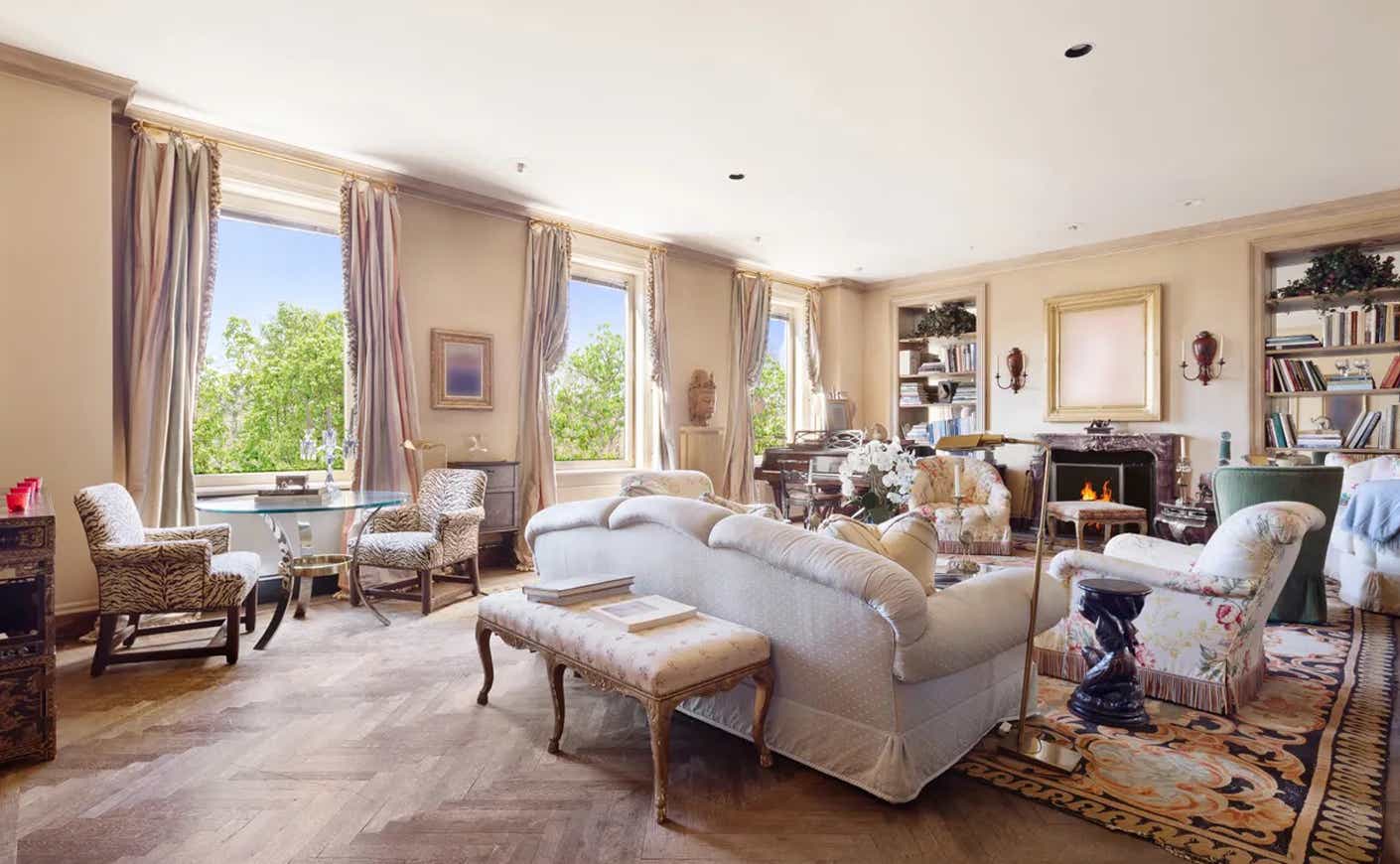 For 30 years, the journalist resided at 944 Fifth Avenue, a 14-story, pre-war building that borders Central Park. It was designed by the architect Nathan Korn in the Italian Renaissance palazzo style. Walters' former home occupies the entire sixth floor and remains mostly untouched since her death, according to Architectural Digest.
The trailblazing broadcaster was known to host some big names at her apartment, including celebrities she was hoping to interview, she wrote in her 2008 memoir, Audition. In fact, Monica Lewinsky twice came to visit before agreeing to sit down with Walters on 20/20 to discuss her affair with President Clinton. When that interview aired in 1999, Walters invited her producers and friends to watch, welcoming them with a fire that crackled in one of the home's two wood-burning fireplaces. But according to her memoir, she forgot to open the flue and the space quickly filled with smoke: "It was an inflammatory evening in more ways than one," she wrote.
The Compass listing agent for Walters' apartment, Alexa Lambert, hopes this unique history of "wonderful dinner parties and meetings" will serve as a selling point. She wrote in the listing that the apartment "comes with the provenance of a beloved and revered owner who loved the apartment and frequently made history there."
Inside Barbara Walters' NYC home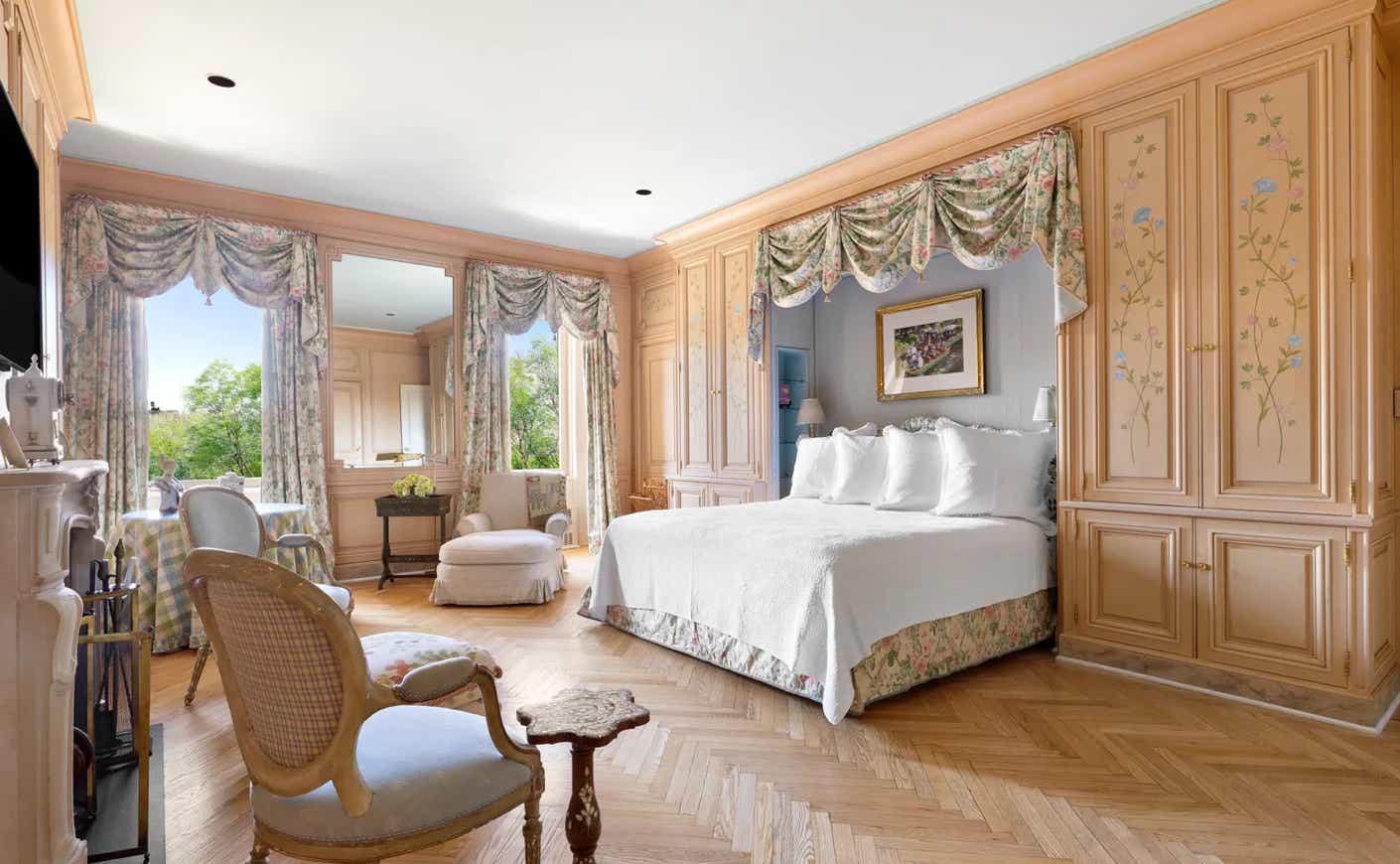 The spacious co-op has 5.5 baths and two bedrooms, which Lambert tells the Wall Street Journal can be converted into as many as four. The bedroom suite has wood-paneling painted with delicate flowers alongside curtains printed with blooms. In a 1975 Architectural Digest tour of the anchor's previous home, Walters' decorator told the publication that the bedroom, which also featured a quaint, floral motif, was designed to evoke the countryside.
"This is Barbara's refuge," the designer, Burt Wayne, said. "It's a place for her to get away from the glare of arc lights and the harsh, mechanistic atmosphere of the studio."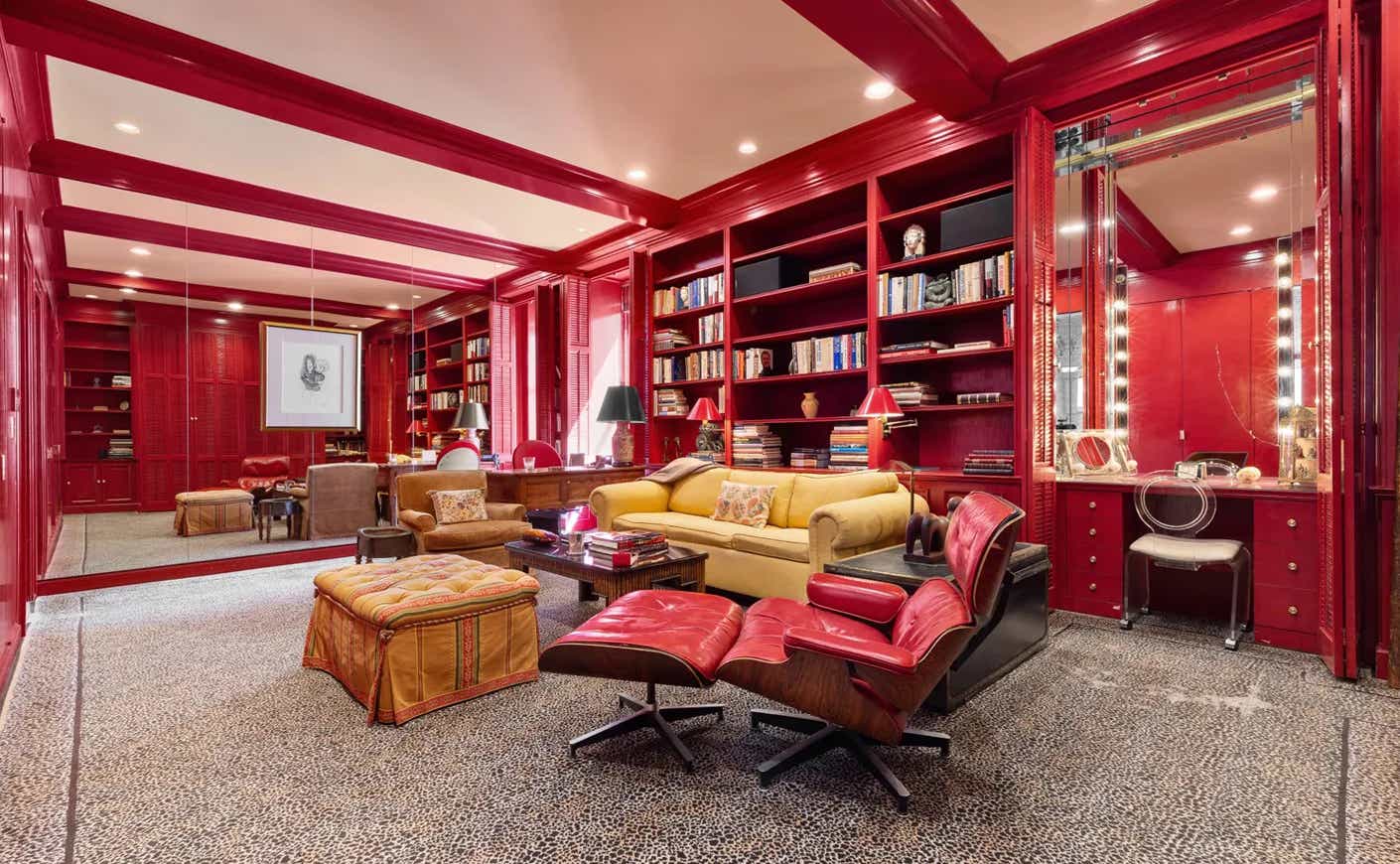 That room stands in stark contrast to the dressing room, which is covered in mirrors and a dramatic red lacquer. The foyer is also finished in a vibrant red and leads into a large living room with three picture windows that look out onto Central Park. The living room connects both to a library, also facing the park, and a formal dining room decorated in a soft blush with a crystal chandelier hanging at its center.
This dreamy apartment was listed last week — and if you've got a cool $20 million lying around (and can afford to shell out the whopping $19,423 a month for the maintenance fee) it could be yours.